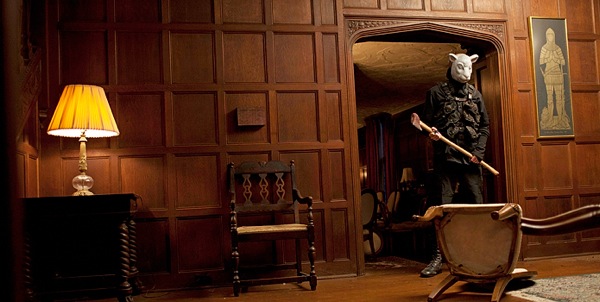 Beaks here...
It's been seemingly ages (i.e. two years) since YOU'RE NEXT wowed audiences at Fantastic Fest, and we've still got half a year to go until Lionsgate releases it into the wild (August 23rd to be exact). In the meantime, the creative team behind that buzzed-about horror film (reviewed here by our very own Quint) has set up their next feature.
Variety is reporting that Adam Wingard will begin shooting THE GUEST this May from a screenplay by Simon Barrett. The film centers on a soldier who is taken in by the family of "a fallen comrade". This turns out to be a not-so-hot idea, as the soldier in question is harboring some disturbing secrets.
Keith Calder and Jessica Wu will produce. Hopefully we won't have to wait two years to see this sucker.