The Kidd here...
Today we're getting our very first look at Lars von Trier's NYMPHOMANIAC, which is about exactly what it sounds like, with the director putting the first image from the film out into the bloodstream, showing Charlotte Gainsbourg unconscious in an alley. That, of course, is where the film starts off with her character Jo being found by Stellan Skarsgard, who takes her back to his place and gets the entire story of her nymphomaniac sexual history.
Lars von Trier has stated that NYMPHOMANIAC will be coming in two parts, with both a softer cut and a much more explicit cut being put together for each.
To say that this one will be interesting is quite the understatement with Shia LaBeouf stating that real sex would be a great part of what is filmed.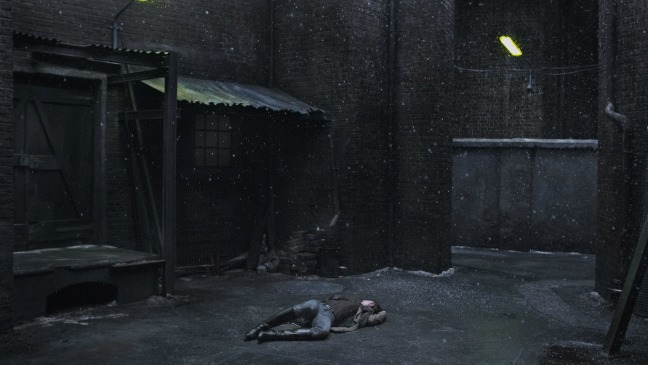 -Billy Donnelly
"The Infamous Billy The Kidd"
Follow me on Twitter.
Like me on Facebook.