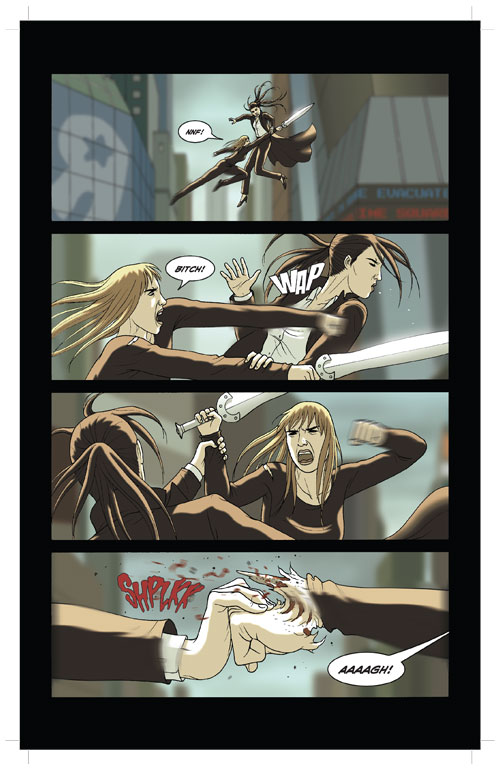 Lakeshore Entertainment, who brought us the UNDERWORLD franchise (which, like all things Wiseman, is slick...and sometimes almost cool...but never fully realized and invariably hollow), is looking to launch a new franchise built around a Luna Brothers comic property called THE SWORD.
Story follows a young paraplegic who leads an ordinary existence until her family is brutally murdered by a mysterious trio. Escaping from the assassins, she discovers a sword that restores her ability to walk and grants her physical powers. With her new weapon she sets out on a journey of brutal retribution.
...says THIS piece at Deadline.
The Image-published source material debuted in 2007 and was subsequently amassed into four elementally titled collections: FIRE, WATER, EARTH, and AIR.