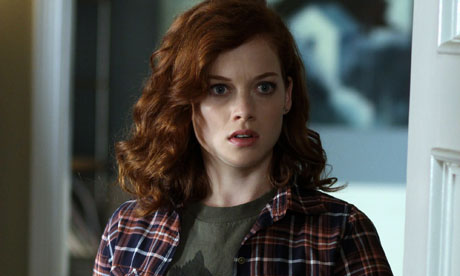 Beaks here...
More Jane Levy movies? I can handle that.
The talented young star of ABC's terrific SUBURGATORY (Wednesday nights at 9:30 PM) and Fede Alvarez's remake of EVIL DEAD has just landed her next big-screen project. According to Deadline, Levy's set to play the lead in the Stacey Menear-scripted IN A DARK PLACE, a psychological thriller about an American governess who's asked to care for a doll by one extraordinarily fucked-up British family (they apparently treat the doll as a flesh-and-blood son).
IN A DARK PLACE will be directed by Bharat Nalluri, who's got a lot of TV and THE CROW: SALVATION on his resumé. But he's also got Jane Levy and a creepy premise, so let's call it even. Too bad Telly Savalas isn't around. He knows all about caring for living dolls.