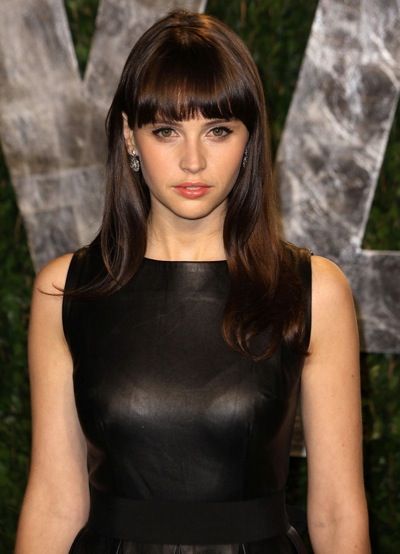 Beaks here...
Deadline is reporting that Felicity Jones is set to join Jonah Hill and James Franco in the film adaptation of Michael Finkel's aptly-titled truth-is-stranger-than-fiction memoir, TRUE STORY. The book recounts Finkel's (Hill) back-and-forth with Christian Longo (Franco), a murderer on the FBI's Most Wanted list who hid under the writer's identity while on the lam in Mexico. This happened immediately after Finkel had been booted from The New York Times for inventing a composite character in an article about cocoa plantations on the Ivory Coast.
Acclaimed theater director Rupert Goold will make his feature debut with TRUE STORY. He'll be working from a screenplay by David Kajganich, who's been linked to the big-screen versions of Stephen King's THE STAND and IT. Jones will play Finkel's girlfriend, who struggles to stand by the disgraced journalist as he pieces together the improbable mystery.
Jones recently joined the cast of THE AMAZING SPIDER-MAN 2, though we're still waiting to hear who she's playing.