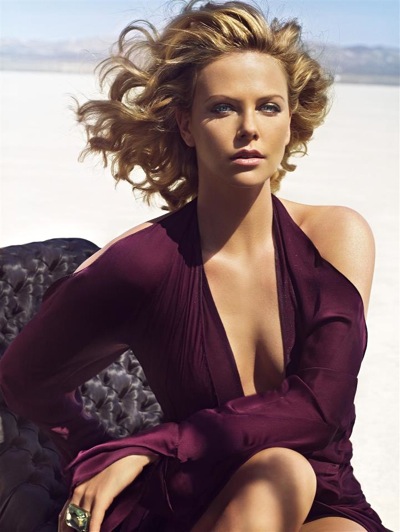 Beaks here...
How's 2013 treating author Gillian Flynn? Last week, we learned that David Fincher may direct an adaptation of her acclaimed novel GONE GIRL for 20th Century Fox. Today, Deadline is reporting that Charlize Theron is in talks to star in Gilles Paquet-Brenner's big-screen version of Flynn's 2009 thriller, DARK PLACES.
Theron would a woman who revisits the massacre of her mother and sisters. Twenty-five years earlier, she testified that her brother was responsible for the murders. But when a group of independent investigators present evidence that her brother might be innocent of the crime, she begins to search for other witnesses and potential suspects.
Paquet-Brenner also wrote the screenplay. There's no word as to when principal photography will begin, but Theron's already got Seth MacFarlane's A MILLION WAYS TO DIE IN THE WEST on her dance card, so DARK PLACES might not go into production until later this year.