Tom Hall not only created classic PC platforming game COMMANDER KEEN, but he co-created games like WOLFENSTEIN 3D and DOOM, among others. Remember COMMANDER KEEN? If not, it's on Steam right now for $5.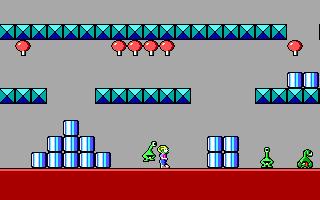 ....or this?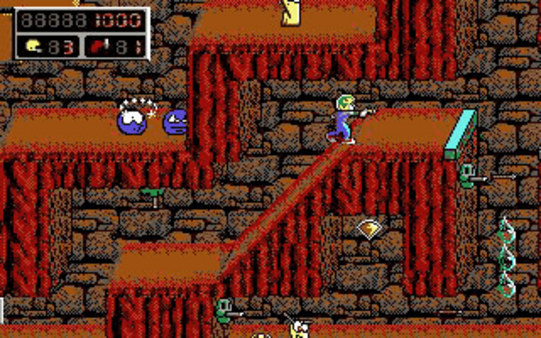 Today, Tom announced a Kickstarter to fund "Worlds of Wander", a platform game creating tool that makes it so you can take your idea for a side-scrolling platformer and actually turn it into a game, without having to code the whole thing from the ground up.
It outputs games for iOS and Android, Mac OS, Windows, and Ubuntu Linux for us super-nerds out there. The Kickstarter also funds development of his "spiritual successor" to COMMANDER KEEN, called SECRET SPACESHIP CLUB.
Here's a video that explains and shows off everything:
When I was a kid, playing the crap out of KEEN, I dreamed about creating my own game of the same type, something I never had the head for coding. World building and creative concepts I was good for, but absent a genius game-coder friend, I had no way to put those ideas into play.
There are other "middleware" game engine tools out there, but they all seem to have an "any kind of game" approach that makes them jacks of all trades, but masters of none, and hard to get going with. This looks like exactly the opposite.
I like that a legitimate legend in the field is leveraging his skills and a strong team to further democratize the process of game development. What do you all think?
Moisés Chiullan / "Monty Cristo"
@moiseschiu
email
Arthouse Cowboy
Screen Time (movies/media) podcast
Giant Size (comics) podcast