The Kidd here...
I've gotta say, FAST & FURIOUS 6 just doesn't have the ring to it that FAST SIX had. Oh, sure... FAST SIX is a dopey as hell title, but, after FAST FIVE turned out to be quite a surprisingly fun ride, I would have ridden with the FAST [Insert number here] naming formula for as long as they wanted as long as they kept pumping out flicks like that in this series. Wow though... did you ever think they'd make it up to six films when you saw that first one?
In any event, with Universal premiering the first footage of FAST & FURIOUS 6 tonight with a purchased spot during the Super Bowl, they thought it'd be prudent to also get their teaser poster out on the scene, too, and it sure does look nice. Vin Diesel... muscle car... lonely road... gorgeous sky... yeah, it simple, but it does the trick. Sure beats having giant heads plastered all over the place.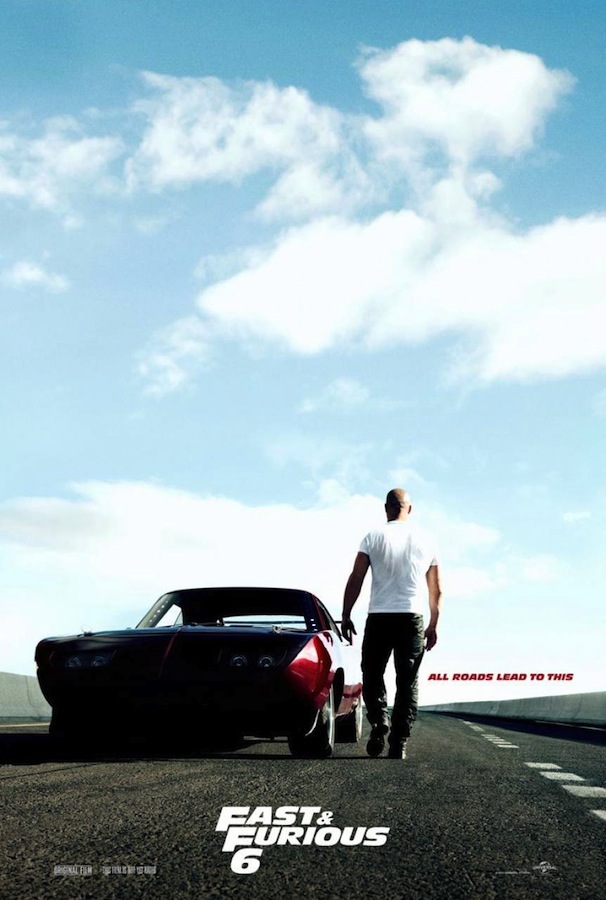 I'm hearing some very interesting things about FAST & FURIOUS 6 right now that have me a bit more excited for it than I have any real business being... so this may just turn out to be one worth anticipating.
-Billy Donnelly
"The Infamous Billy The Kidd"
Follow me on Twitter.
Like me on Facebook.