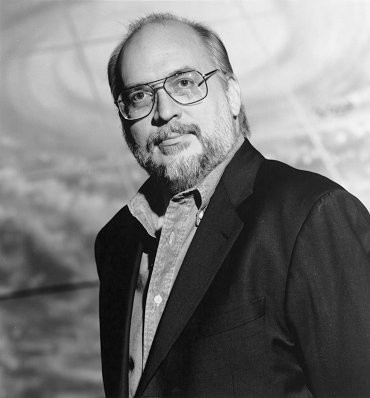 Nordling here.
J. Michael Straczynski is fondly loved by genre fns, from BABYLON 5 to his work on both MArvel and DC to his work in cinema. Now acording to Variety Straczynski will be working on a World War II drama about the plight of Gypsies in the Marzahn Concentration Camp, according to Variety.
THE FLICKERING LIGHT, which Straczynski will direct, is based on his script about Leni Riefenstahl's filming of TIEFLAND, which used Gypsies as actors. Every day Riefenstahl would use the prisoners in her film, and at the end of the day the Gypsies would return to the terrors of Marzahn. "During the day, the prisoners were escorted to the studio by armed guard and corralled onto movie sets," said Straczynski. "They were cleaned up by the largely sympathetic Aryan crew, feasted on food unimaginable to prisoners, then dressed in period Spanish wardrobe as Riefenstahl required 'authenticity' on camera. Then after filming each day, returned, once more in rags, to the horror of the camp."
It sounds like a fascinating piece of history from World War II, and not the usual work we expect from Straczynski. Leni Riefenstahl is a hugely controversial director, and it's quite a difficult subject to cover. Riefenstahl was obviously a very gifted filmmaker, who worked for the most evil people imaginable. THE FLICKERING LIGHT sounds like a very personal project for Straczynski and we have yet to see what he can do behind the camera. Straczynski will be producing along with Grant Hill and Norman Golightly.
Nordling, out.