Ahoy, squirts! Quint here. Mike Fleming over at Deadline is reporting that TV's Emily VanCamp has landed the female lead in Marvel's big Captain America sequel.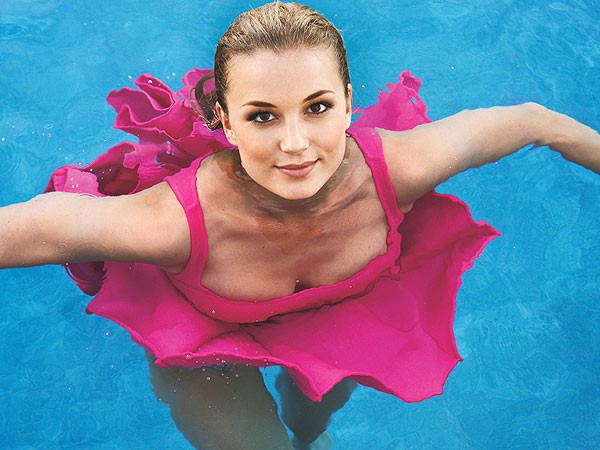 VanCamp was in many TV shows I never watched, like Revenge, Brothers and Sisters and Everwood, so all I can really say is... she's purty? Congrats? She'll likely be playing Sharon Carter, a SHIELD agent who just happens to be Peggy Carter's niece. Perhaps she'll be Peggy's granddaughter in the film to make the age thing work out. Or they'll drop that part completely, but knowing Marvel they won't. They love all the little threads tying everything together, don't they?
Buried in Fleming's story is another interesting tidbit, though. He said he's hearing that Scarlett Johansson's Black Widow has a part to play in the Winter Soldier storyline. More than most of Marvel's heroes, Cap is tied closely to SHIELD so it's not all that surprising that one of their top agents would feature prominently in the film, but that's the word on the street.
-Eric Vespe
"Quint"
quint@aintitcool.com
Follow Me On Twitter