Movie News
Ryan Gosling And Bradley Cooper Lookin' All Serious-Like In New Images From Derek Cianfrance's THE PLACE BEYOND THE PINES!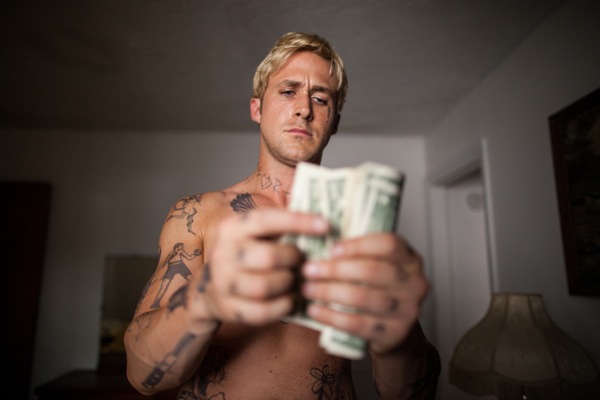 Beaks here...
THE PLACE BEYOND THE PINES is Derek Cianfrance's follow-up to his dour BLUE VALENTINE, and it doesn't look like he's gotten any cheerier in between movies. The film received mixed reviews at last September's Toronto Film Festival, but even the less-than-enthusiastic notices singled out the excellent performances by Ryan Gosling and Bradley Cooper. The story centers on a motorcycle stunt performer (Gosling) who tries to settle down after he learns he fathered a son by his ex-girlfriend (Eva Mendes). But he's lured into a life of crime by his boss, which puts him in direct conflict with an idealistic young cop (Bradley Cooper). Ray Liotta co-stars as Cooper's corrupt superior.
A whole bunch of new images were just released, and these are some of the more interesting ones out there. THE PLACE BEYOND THE PINES opens theatrically on March 29th, 2013.