Movie News
Sam Worthington Is FOR THE DOGS in Phillip Noyce's Latest!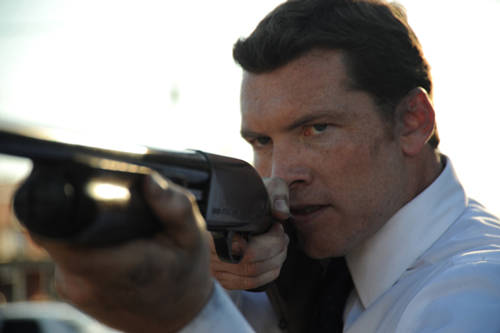 Nordling here.
Phillip Noyce has made some compelling thrillers over the years. It definitely seems to be his forte, judging from his catalog, although I have quite a soft spot for RABBIT-PROOF FENCE and DEAD CALM. Now Noyce has cast Sam Worthington in his latest, FOR THE DOGS, based on the novel by Kevin Wignall, according to Deadline.
In the movie Worthington will play a hitman who decides to use his skill set to help a young woman avenge the murder of her family. Noyce has made many riveting films - DEAD CALM is one hell of a thriller and one anyone would be proud to have in their roster - and if Noyce brings that sense of quiet desperation and intensity that he does with his other projects then FOR THE DOGS could be quite good. I don't think anyone's used Worthington to his full potential yet (no, not even James Cameron) and Noyce might be the director to pull it off.
Nordling, out.