Movie News
Seth MacFarlane To Show Charlize Theron There Are A MILLION WAYS TO DIE IN THE WEST!
Beaks here...
Hot off the success of TED, writer-director Seth MacFarlane is prepping A MILLION WAYS TO DIE IN THE WEST, a comedic western about a farmer who loses his girlfriend after backing out of a gunfight. MacFarlane will star as the coward, and, according to The Hollywood Reporter, it looks like he's found his leading lady.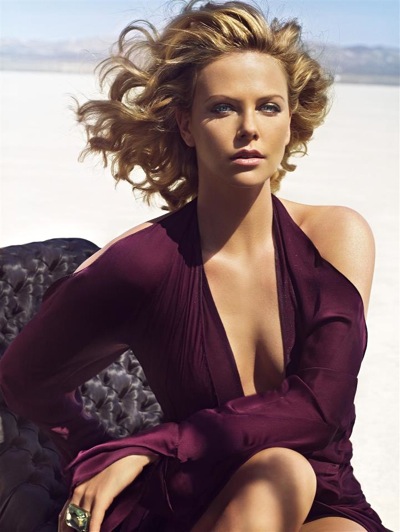 Not bad, Seth.
Charlize Theron is in final negotiations to play the wife of an outlaw. She teaches the timid farmer how to sling a pistol, and he, predictably, falls for her in the process. Unfortunately for the farmer, the wife is not yet a widow, which means trouble when the outlaw returns home.
A MILLION WAYS TO DIE IN THE WEST is being described as a "BLAZING SADDLES-style comedy", which is awfully presumptuous. I'm all for moxie, but it's probably not wise to invite direct comparisons to one of the funniest films of all time. I'm hoping for a reasonably funny version of this: