Ahoy, squirts! Quint here. I've seen The Place Beyond the Pines and it's good. Like, really fuckin' good. If it's not on your radar, it should be. This new poster is being a little tricksie, but I won't say much more than that.
Basically this movie has Ryan Gosling in his Drive mode as a petty criminal who is good at what he does, but the pressure starts building when he finds out a long ago fling resulted in a child he never knew about. It's directed by Derek Cianfrance who did Blue Valentine, which was also quality... but this movie won't make you want to go celibate for the rest of your life.
I predict this one will top many critic's best of the year lists as long as their typically short memories don't get in the way. The Place Beyond the Pines hits theaters March 29th. Go see it!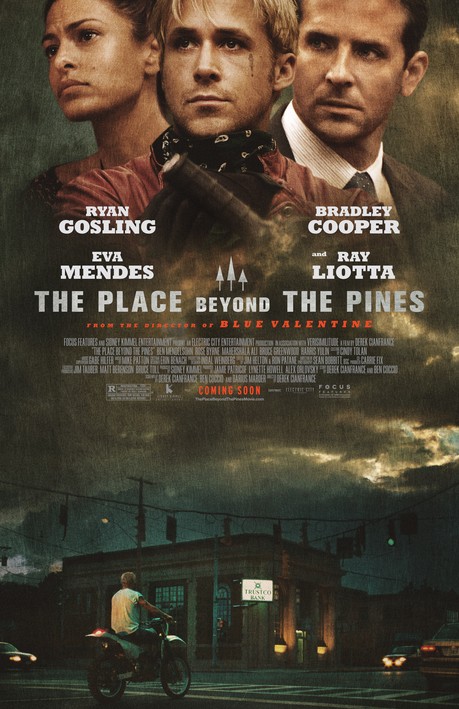 -Eric Vespe
"Quint"
quint@aintitcool.com
Follow Me On Twitter