Ahoy, squirts! Quint here. Jean-Pierre Melville's Le Samourai is one of the most quiet cool badass flicks ever made. Alain Delon had an incredible run from the mid-'60s all the way through the '70s and just exuded hard-ass confidence. This was one dude you just don't mess with.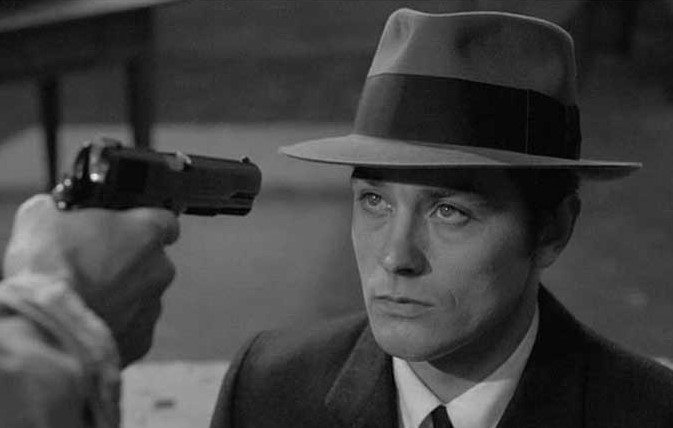 For some reason, though, I'm not all up in arms about John Woo doing a remake of the movie. I can't really explain why other than it sounds like it'll be different enough to make it easy for me to separate both films. Woo said in an interview with Die Welt (via Slashfilm) that his long-time coming remake is moving fast now. The script is almost complete, contracts have been signed and German money is in place to make the budget work.
As a result they're setting the story in Berlin and not Paris. Woo says that while that decision makes it easier for the money guys, it's also creatively a stronger choice because other European capitols like London and Paris are kind of set as cities, but Berlin is still struggling to reach the ideal of what it wants to be. Woo calls the vibe of the city "hungry" and he wants that to come through in the film.
So, there you have it. I'm oddly looking forward to this movie. For whatever reason, the elements seem to be clicking for me. What about you?
-Eric Vespe
"Quint"
quint@aintitcool.com
Follow Me On Twitter