The Kidd here...
The look of JACK THE GIANT SLAYER must be doing it for someone, but it sure isn't me, and this final theatrical one sheet (via Yahoo!) for Bryan Singer's film speaks volumes as to why I'm not really feeling what I've been seeing for quite some time.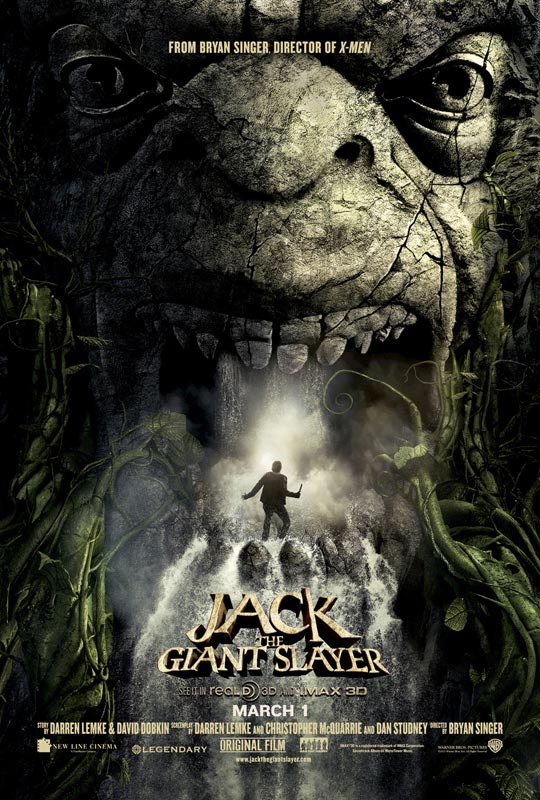 The giants look so fake, as in extremely noticeable CGI that can very quickly take you out of a movie. These days, almost anything seems possible with the use of visual effects and CGI, but apparently no one got the memo of that over on this production, because these giants look horrible. They could have used a real live actor to play the giants. They could have opted for motion-capture to maybe give them a bit more detail in their movements... but they didn't. Instead they went with whatever this is, which looks nothing like the fabric of the rest of the film.
Nicholas Hoult certainly has his work cut out for him in making this story work, as does Singer... but I'm getting the vibe that we'll be looking back at this one, wondering how Singer passed on doing X-MEN: FIRST CLASS, in order to do JACK THE GIANT SLAYER.
-Billy Donnelly
"The Infamous Billy The Kidd"
Follow me on Twitter.
Like me on Facebook.