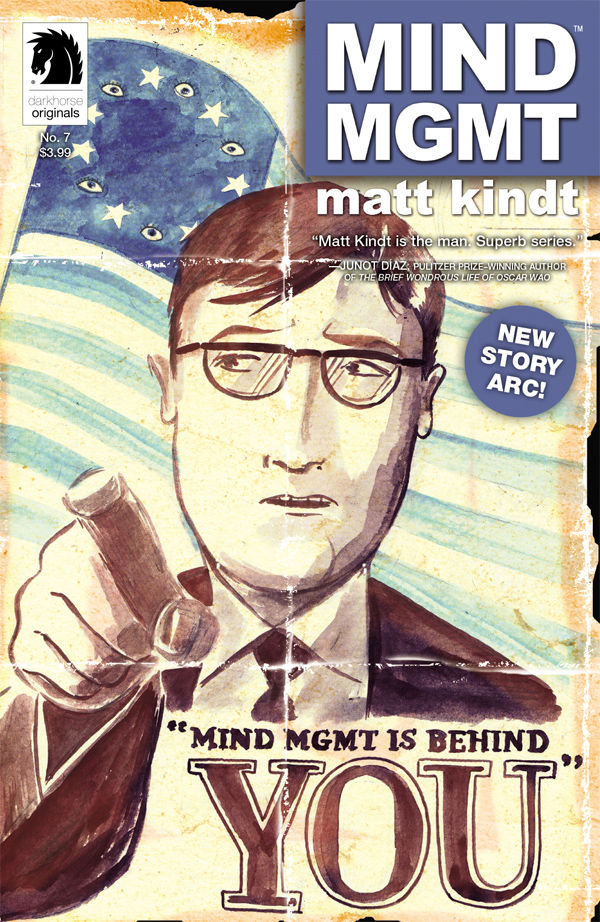 Nordling here.
I have not read this comic, but the premise sounds intriguing: a government group of extrasensory spies are led by Henry Lime (nice THIRD MAN reference), but Lime is forced to go on the lam when his powers get away from him. Meanwhile, a true-crime writer begins to investigate the agency and ends up crossing paths with Lime. Considering how comics are being picked up right and left these days, Matt Kindt seems to have found a great story here.
Scott Free and Fox seem to think so, at any rate, because they are adapting the comic for the screen, according to Hollywood Reporter. The Dark Horse comic has a good following, and Ridley Scott will produce the movie for Fox. No writer for the movie has been announced yet, but that should be coming soon.
Dark Horse has another movie coming out this year, the highly anticipated RIPD. Looks like Dark Horse is doing well with their properties.
So the comic sounds intriguing. Perhaps I'll grab it along with the rest of my stash next month. Anyone out there who loves it? Is a movie feasible for this story?
Nordling, out.