Movie News
This New LONE RANGER Poster Shows Johnny Depp And 85% Of Armie Hammer!!
In the wake of this unremarkable tease for THE LONE RANGER's upcoming Superbowl spot, we have a new poster for the Gore Verbinki directed picture.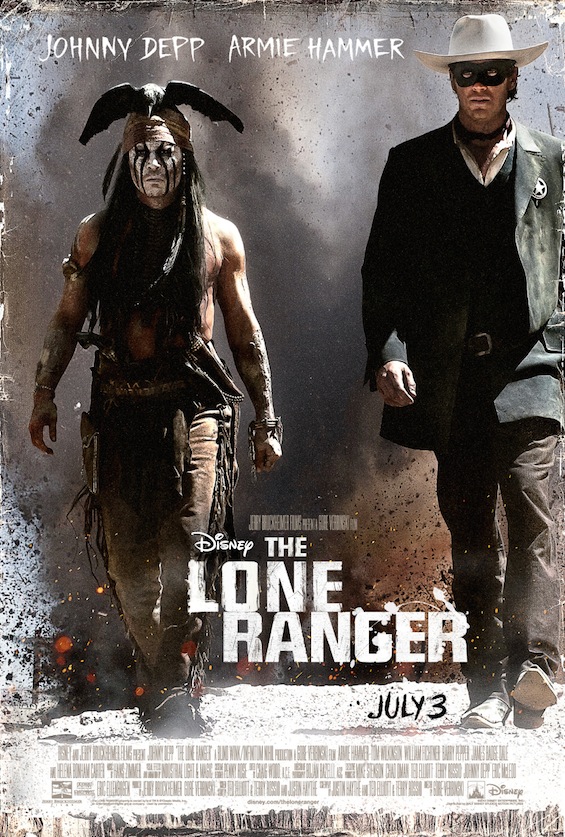 This is a cool enough image, but if I were Armie Hammer's 'people' I'd be pretty pissed about Armie getting pushed off the edge of the poster by Johnny Depp. Especially given that the movie is called THE LONE RANGER and, you know, Armie plays that character? Ahhh, Hollywood...
_________