Movie News
Could Bradley Cooper Get On The Bike For Bad Robot's Lance Armstrong Biopic?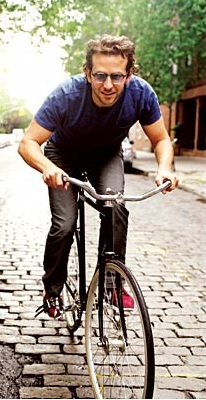 Nordling here.
It's still fresh in a lot of people's minds, the whole Lance Armstrong scandal. From a personal standpoint, honestly, I don't give it much thought. It's terrible that he built his charity on a lie, but it's undeniable that LiveStrong did and still does a lot of good for many people suffering from cancer. That's all tainted now because of Armstrong, and I really don't care about the sports aspect of his lies. Besides, in the future we're all going to be robots, so what does it matter?
Yes, I realize that for many of you Armstrong was a hero and that this is truly a tragedy. This is simply my perspective. He should be stripped of his awards, but in the larger scheme of things I really don't understand just how terrible it all is. Perhaps the upcoming film from J.J. Abrams' Bad Robot can enlighten me. And according to Entertainment Weekly, Bradley Cooper is very interested in taking the role of Armstrong. According to Abrams, interviewed at the Producer's Guild Awards, they've been talking via email. Considering Cooper's Oscar nomination, I'd imagine he'd be the frontrunner and Bad Robot would be crazy to not consider him. It would be a meaty, complicated role for any actor to play, and although I'm not the biggest fan of SILVER LININGS PLAYBOOK, I think Cooper would do quite well in the role. If he doesn't win the Oscar (which seems likely; even Cooper cannot stand in the way of the juggernaut that is Daniel Day-Lewis), this would certainly be an opportunity. More on this as it develops.
Nordling, out.