Ahoy, squirts! Quint here. Star Wars isn't the only epic swordfighting action/fantasy drama set a long time ago getting sequel news today. We also have the proposed sequel to CROUCHING TIGER, HIDDEN DRAGON making news, thanks to Deadline.
Ronny Yu (Fearless, Bride of Chucky, Freddy Vs. Jason and The Bride With White Hair) is Harvey Weinstein's choice for director and since they're talking about filming in May I'm pretty sure Harvey's choice is the official director.
John Fusco is scripting, using the same books as Ang Lee's movie, the Crane-Iron Pentalogy by WAng Du Lu as a basis for the sequel. The good news is that Fusco wrote Young Guns which is still pretty damn good. The bad news is he wrote some other not so good things, but he's clearly a big Wu Sia fan and has solid material to jump off of. And it's also worth noting that screenwriters take a lot of shit for things that end up out of their hands, too.
No word on casting, but the story should follow Michelle Yoeh's character and it seems likely that Master Yuen Wo Ping will return to choreograph the fights and wirework. That's really the most important bit of casting that Yu will have on the picture.
It's a really fucking interesting time for sequels and franchises, isn't it?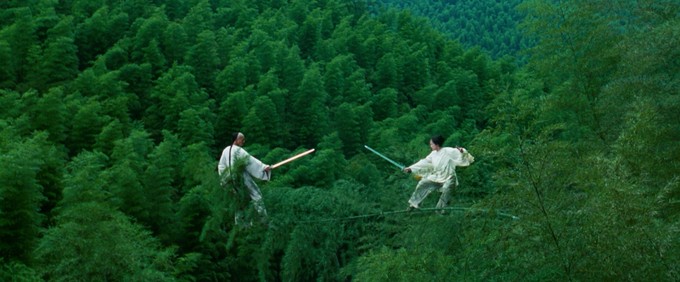 -Eric Vespe
"Quint"
quint@aintitcool.com
Follow Me On Twitter