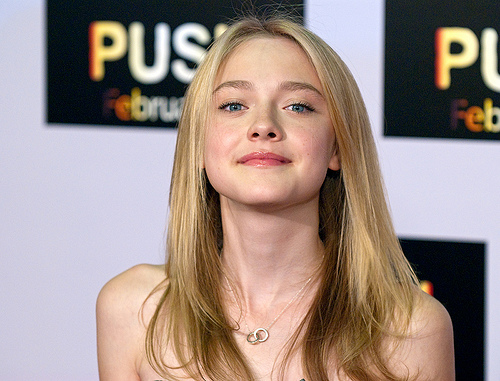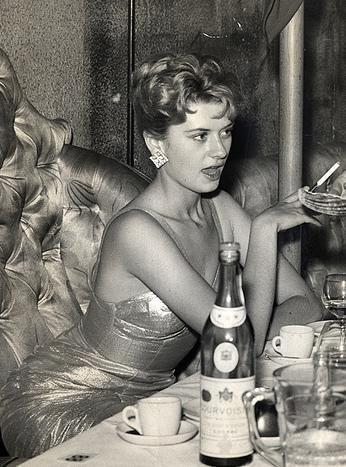 Beaks here...
Collider's Steve Weintraub has landed a pretty cool scoop up in Park City. We've known for a while now that Kevin Kline will play a near-death Errol Flynn in Richard Glatzer's and Wash Westmoreland's THE END OF ROBIN HOOD. What we've been waiting to hear is who will play Flynn's seventeen-year-old lover, Beverly Aadland, who was with the fading movie star when he died of a heart attack in 1959.
Well, at around the 7:50 mark of this video, Dakota Fanning reveals she's been cast in THE END OF ROBIN HOOD. While she doesn't say who she's playing, I think we can safely assume it's Aadland.
Can't ask for better casting than that. Aadland was an aspiring actress who, per some accounts, became romantically involved with Flynn when she was only fifteen years old (this was a decade after Flynn had been cleared of statutory rape charges). Aadland's relationship with Flynn was detailed by her mother, Florence Aadland, in a memoir titled THE BIG LOVE. Susan Sarandon will play Florence in THE END OF ROBIN HOOD, but it does not appear that the film will be based in any part on the elder Aadland's book.
While I didn't think much of Glatzer/Westmoreland's previous feature, QUINCEAÑERA, I love the idea of Kline playing the aging Flynn (who was fifteen years younger than Kline when he died, but certainly didn't look it). I just hope this isn't a meat-and-potatoes, awards-season treatment of what could be a fascinating, if depressing, examination of a great movie star gone to seed. It'll be the anti-MY FAVORITE YEAR!