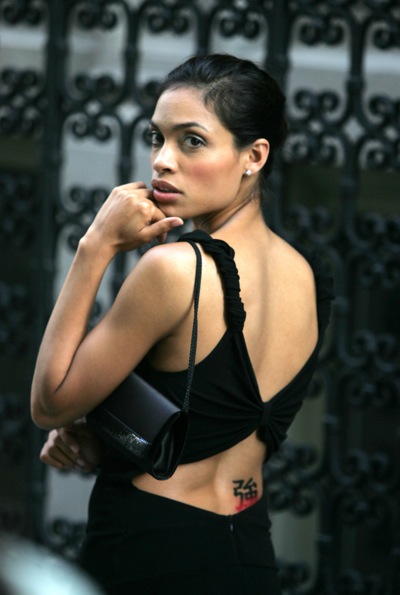 Beaks here...
Who lit a fire under Atom Egoyan's tuchus?
Though the Canadian filmmaker's latest feature, DEVIL'S KNOT (based on the West Memphis 3 story), has yet to screen at any major film festivals, he's already gearing up to shoot his next movie. This one's called QUEEN OF THE NIGHT, and Ryan Reynolds is already set to star as a father who discovers a series of clues that suggest his abducted daughter is still alive. Variety is reporting that the lovely and talented Rosario Dawson has just been cast to play the lead investigator looking into the child's disappearance. Dawson joins the previously attached Scott Speedman and Mireille Enos.
Egoyan wrote the screenplay for QUEEN OF THE NIGHT with David Fraser. It's scheduled to begin shooting in February. Hopefully, one of these films will find Egoyan returning to his mid-'90s form, when he was one of the best directors going. I'd love to see him deliver something on the level of EXOTICA or THE SWEET HEREAFTER again.