BBC has confirmed that the second wave of DOCTOR WHO Season/Series Seven episodes will begin on March 30, with an episode scripted by reigning WHOmeister Steven Moffat.
Later adventures in the run include episodes written by Mark Gatiss (Victory of the Daleks, Night Terrors) and Neil Gaiman.
...reveals THIS piece on BBC's DOCTOR WHO site.
An intriguing trailer for this next group of adventures was run after The Snowmen, 2012's Christmas Special.
An episode which also introduced us to a new companion played by the staggeringly attractive Jenna-Louise Coleman...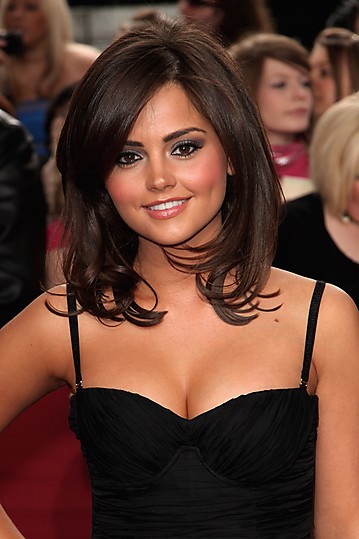 ...and this dazzling new title sequence - which will presumably carry over into these upcoming eps. Love this sequence so much...love its rertro/modern vibe. Brilliantly balanced and realized.