Ahoy, squirts! Quint here. I was an inch away from attending the Sundance Film Festival again this year, but at the last minute I had to pull out and it's destroying me inside following the adventures of all my blogger pals enjoying awesome movies in the snow.
One of those movies is Michael Winterbottom's The Look of Love, starring the great Steve Coogan as the real life Paul Raymond, a British entrepreneur who became one of the wealthiest men in his country while destroying all his relationships in the process.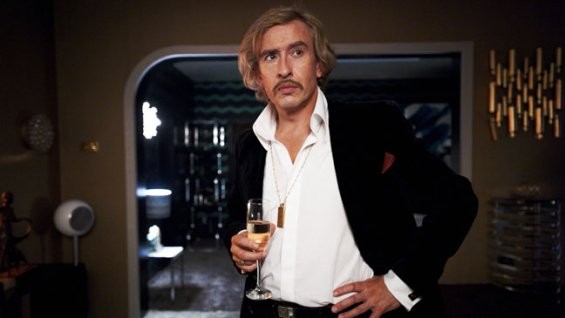 IFC just picked up the flick for US distribution, one of the early pick-ups of the festival. Word is IFC will "aggressively" release on VOD and back that up with a solid theatrical here in the states, so all of us 24 Hour Party People fans will get a shot at seeing the flick.
Word is that Joseph Gordon-Levitt's directorial debut Don Jon's Addiction (all about porn addiction) is one of the more hotly prusued titles, with a mini-bidding war going on around it.
I'm dying to see all these Sundance movies, so I can only hope the cream of the crop ends up at SXSW.
Since we don't have any AICN boots on the ground at Sundance, if you're hanging out in Park City watching flicks and want to write up some reviews of what you're seeing and share it with these fine AICN readers, feel free to drop a line to the main site email address.
We'll keep you guys posted as films get picked up.
-Eric Vespe
"Quint"
quint@aintitcool.com
Follow Me On Twitter