Ahoy, squirts! Quint here. I'm not going to jump to judgment on Deadline's recent scoop on the progress of Annapurna's Terminator flick they've been developing. Patrick Lussier (Drive Angry) isn't the person I'd first picture writing the new Terminator film, but when James Cameron made the first Terminator his big claim to fame was that he kind of a little bit directed Piranha 2.
According to Deadline's story Lussier will write the new Terminator flick with Laeta Kalogridis who wrote and produced Shutter Island, produced Avatar (there's that Cameron connection) and also penned Cameron's unmade Battle Angel. Lussier was developing an original sci-fi project with Megan Ellison at Annapurna and it seems likely that he did such a good job on that one that they went ahead and gave him the Terminator gig.
More power to them. Megan Ellison is super smart and doesn't seem to be in the business of just cranking out product. She's using her production company to take risks, so they've earned a little respect from me at least. We'll see how this develops... As long as shit like this doesn't happen in the new Terminator movie, we'll be okay...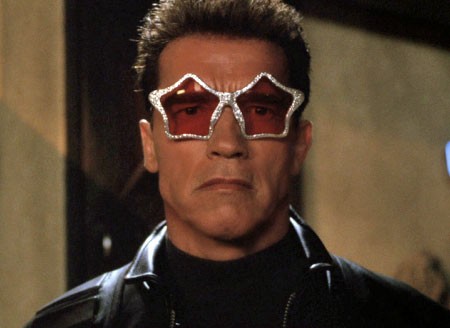 -Eric Vespe
"Quint"
quint@aintitcool.com
Follow Me On Twitter