Ahoy, squirts! Quint here. I almost didn't write anything about this because it's not really news, but then I said "fuck it, I like to post non-news, too."
Legendary's Godzilla reboot has been making headlines recently and that's a good thing. The trailer they showed at Comic-Con was, frankly, fawesome (that's fucking and awesome mashed together). We know some producers are being booted off, we know Frank Darabont is doing a rewrite and we know the studio is confident enough to set a production start date in March of this year.
The non-news is basically that Godzilla doesn't have a (non-lizard) lead yet. Deadline reports that Kick-Ass himself, Mr. Aaron Johnson, is who the studio (and I assume director Gareth Edwards) wants. He's a damn good actor. That'd be great news if they were negotiating or if a contract had been drawn up at all.
Johnson is apparently interested, but won't commit until he reads Darabont's draft, so everybody's in a holding pattern.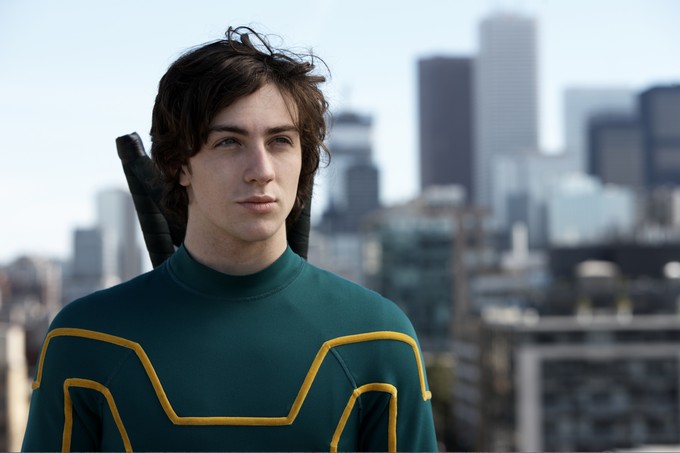 So, interesting, but nothing solid. Having good actors is always a plus, but at the end of the day, this flick will be about Big Green.
-Eric Vespe
"Quint"
quint@aintitcool.com
Follow Me On Twitter