Movie News
Katniss And Finnick Burn Up EW's THE HUNGER GAMES: CATCHING FIRE Cover!!
EW has our first look at Katniss (Jennifer Lawrence) and Finnick (Sam Claflin) in CATCHING FIRE - the forthcoming HUNGER GAMES theatrical sequel due on screens November 22. This also brings us our first look at their action garb in the film.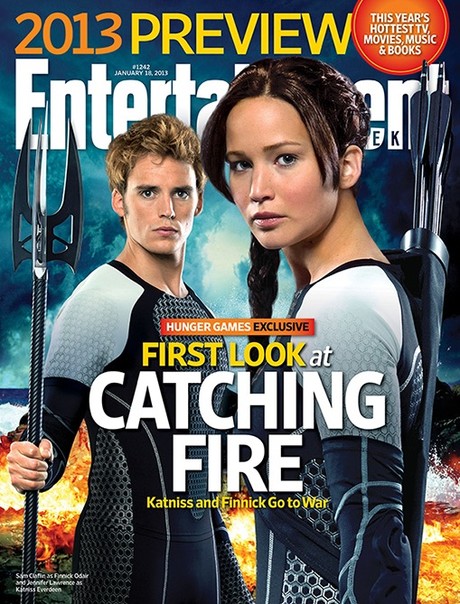 Despite its goofy character names, I considerably enjoyed the first HUNGER GAMES movie and am extremely interested to see where incoming director Francis Lawrence heads the remainder of the franchise's pictures. I feel his CONSTANTINE movie is underrated, and thought I AM LEGEND had quite a bit to offer despite its unevenness, so I'm going in with an open mind...
___________