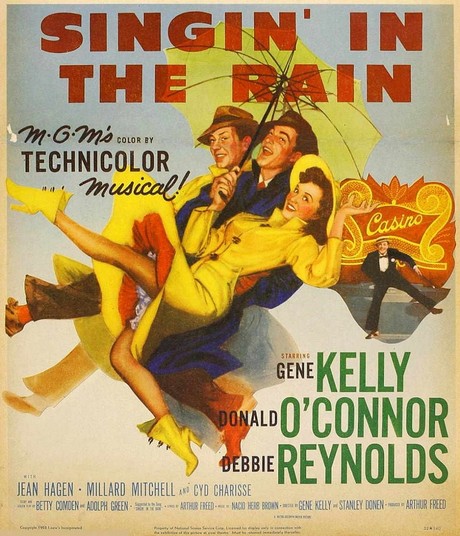 Nordling here.
My resolution for 2013 is pretty much the same one I have every year - bitch less, write more. For me 2012 was a bit of a mixed bag - I wrote more, but personal stuff kept getting in the way of things. So I wanted to start the year off right. If New Year's Day sets the tone for the rest of the year, then the only movie choice for me was SINGIN' IN THE RAIN, because they really don't get a whole lot better than that film.
As far as 2013 goes, I hope to do as much writing about movies as possible. I want to see more movies that I haven't seen yet - I especially want to dive into some real classic cinema and fill a lot of gaps. With Netflix Instant, Vudu, Hulu, Amazon Instant and Amazon Prime, plus the plethora of Blu-Rays that come every week, that shouldn't be a problem. The only issue is time - time to see them, write about them, and just become a better contributor here at Ain't It Cool. For Houston readers, I know of a few things cooking up at the Alamo Drafthouse that you do not want to miss, and I'll let you know as soon as those events are made public. There's South by Southwest, Fantastic Fest, Quint's Sundance coverage, and as much movie news as you can stand. 2013 looks to be a very promising year.
So what was your first movie of 2013? And what are your hopes for the new year? I hope STAR TREK INTO DARKNESS is as kickass as the trailers lead me to believe. I hope MAN OF STEEL is as well. I hope some small film comes along (perhaps at a festival) that throws me for a loop. I'm excited to see Shane Carruth's new film. And Nicolas Winding Refn's. And Chan-Wook Park's. And Richard Linklater's latest entry into the BEFORE series. And so many others. What's yours?
Nordling, out.