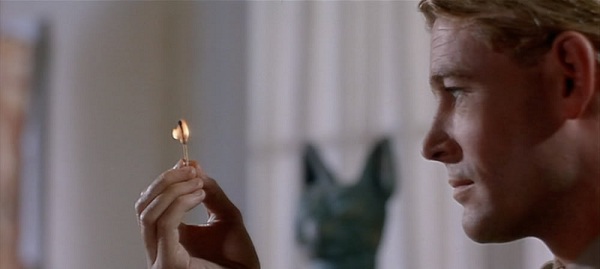 Nordling here.
If "nothing is written," as LAWRENCE OF ARABIA suggests, there must be an exception that proves the rule, and surely it is written that David Lean's classic is truly one of the greatest films of all time. The Blu-Ray box set that came out this year was worth every penny. When my friend Robert Saucedo, one of the programmers at the Houston Alamo Drafthouse asked me to present LAWRENCE as one of its Big-Screen Classics, there was no way I could pass it up. I've never seen LAWRENCE OF ARABIA on the big screen. I've seen it many times at home, but even the biggest television cannot suffice for the splendor on display in this film.
It's my great honor to be introducing LAWRENCE OF ARABIA on January 11th, at the Alamo Drafthouse Mason Park. Tickets are still available, but I'm giving away two pairs myself. LAWRENCE OF ARABIA will be presented in 4K Digital (sadly, the Houston Drafthouse isn't equipped with 70MM projectors, but I'm certain this will look amazing nonetheless). If you're interested in trying to win a pair of tickets, email me at aicnhoustonscreenings@gmail.com with the heading NO PRISONERS! for your shot at seeing this wonderful movie for free (food not included) at the wonderful Alamo Drafthouse Mason Park.
I hope to see you there, and I can't wait to finally see the raid on Aqaba on a movie screen. It's going to be fun.
Nordling, out.