Movie News
Quint's 2012 Holiday Gift Guide, Part 2! Books! Gaming! Geek Housewares!
Click here to visit Part 1 of 2012's Holiday Gift Guide featuring DVDs, Blu-Rays and Art!
Click here to visit Part 3 of 2012's Holiday Gift Guide featuring Collectibles, Music, Toys, Gadgets, Apparel and Rich Stuff!
Welcome to Part 2 of the 2012 Holiday Shopping Guide put together by yours truly, Mr. Quint. Yesterday Part 1 went up and that covered DVDs, Blu-Rays, Food Stuffs and Art. Today we have another big installment covering Books, Gaming and Geek Housewares/holiday decorations. Keep an eye out for contests hidden amongst the geeky items below!
BOOKS
CHEAP ($24.99 AND UNDER)
Since everybody has Hobbit fever, I thought it'd be good to kick off the books section with a little something Hobbity and cool. This book features all of author's J.R.R. Tolkien's personal art he's done for the story of Bilbo Baggins and his company of dwarves. Some of his art appeared in the original publication of the book and over the years he added onto it. It's fascinating to see just what was in Tolkien's imagination as he wrote one of the most famous children's stories of all time. $22.98.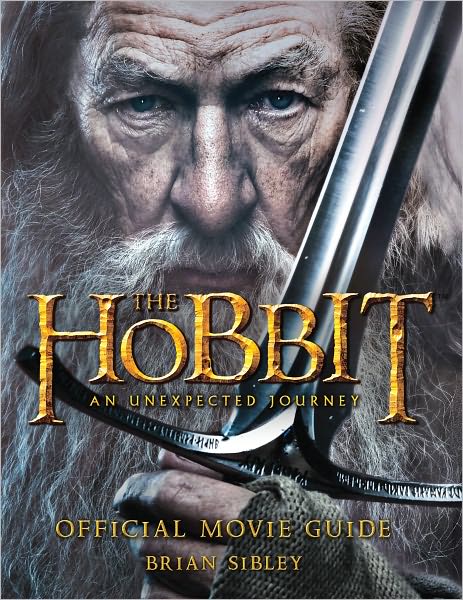 If you want some extra behind the scenes access to this first Hobbit film, you can grab this sucker right now. I mean, if you want to spoil some stuff for yourself before seeing the movie, you have the opportunity to! These companion guides were a lot of fun on the Lord of the Rings films and this book gives you a backstage look as the cast and crew of The Hobbit, and cheap, too! $10.17.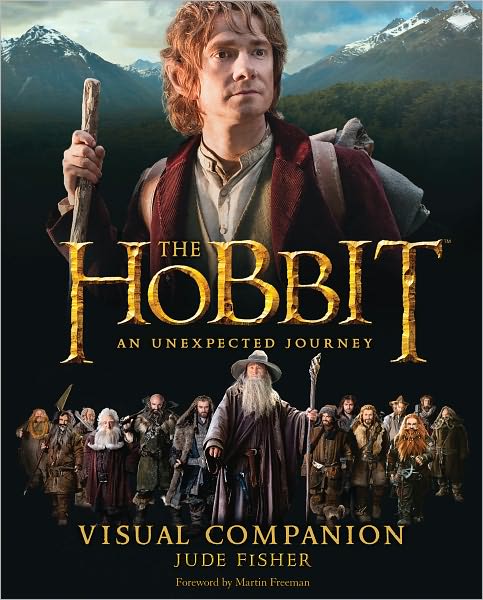 Tolkien and Jackson obsessives eat these visual guides up. I have all the LOTRs ones and expect I'll get this one, too, if only to see if a fat fishmonger snuck into the background of one of the pictures! $13.57.
If you want to get all caught up on The Hobbit before the flick, you can get this really nifty Hobbit dramatization on CD, in a collectible wooden box no less. This is the NPR version that was produced in the '70s. Done like an old school radio drama, with sound effects and multiple actors, this 4 CD set isn't new to the scene, but a great way to get in a Hobbity mood. $23.07.
I guess what makes this the "official" Game of Thrones cookbook is that George RR Martin wrote the intro for it. There's an "unofficial" Game of Thrones Cookbook, too ($12.62, but it's less highly reviewed). The recipes look weird/awesome in the Official Cookbook, so if you have a Thrones fan/amateur chef in your household this should go over pretty well. Most of the recipes include a modern version of the dish in question, which sounds to me like you have a novice and more experienced cook version of each dish. Rack of lambs, meat pies and various other great-sounding dishes can be made following the instructions in this highly-rated 240 page cookbook. No Dragon Eggs included, unfortunately. $20.11.
There a lot of great books in the guide this year, but this could be my favorite gift book in the guide. Mars Attacks is just awesome anyway, but this book is a perfect light geek material. They've reprinted, in book form, the entire 1962 Topps Mars Attacks cards. You may remember we got something similar a couple years ago when the Garbage Pail Kids got a book version of their cards (it's still available on the secondary market for around $12.00). This is just super cool for a low price. Mars Attacks is just a great, great geeky gift. $13.15.
Star Wars Mad Libs. Geeky, super cheap and perfect to pass the time during those dorky family holiday road trips. $3.99.
If you always had a deep-seated burning desire to make a tiny paper version of Carrie Fisher, but damn it, you just didn't know how to go about it then all your problems are solved! Star Wars Origami gives you the instructions and the special paper you need to make origami droids, princesses, and Jedi just like you always dreamed! $9.75.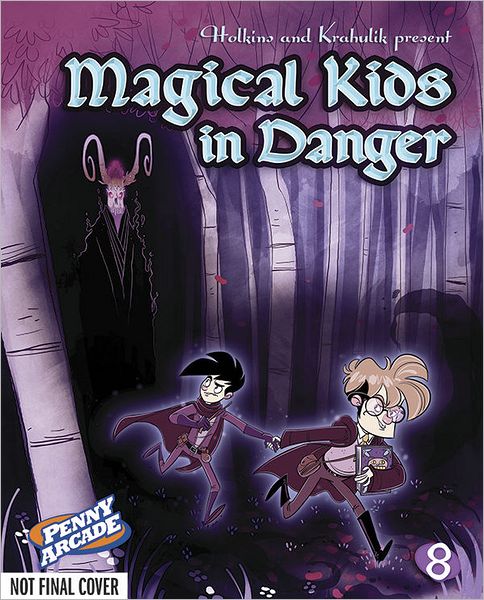 Online geeks probably know of Penny Arcade, but if you don't it's kind of a blog run by video game geeks. They've been going strong for years and are pretty famous for their online comic strip, which brings us to Magical Kids In Danger. This is the their most recent collection of said strip, which is geeky, funny and perfect for gamers. Lots and lots of video game related humor, but mostly just real funny stuff so don't be scared off if you don't spend 30 hours a week with a controller in your hand. Magical Kids In Danger collects a year's worth of Penny Arcade strips and runs you $8.51. If you want the other volumes, you're in luck! Volume 1 is $5.18, Volume 2 is $5.18, Volume 3 is $5.18, Volume 4 is $11.02, Volume 5 is $5.20, Volume 6 is $11.70 and Volume 7 is $11.25.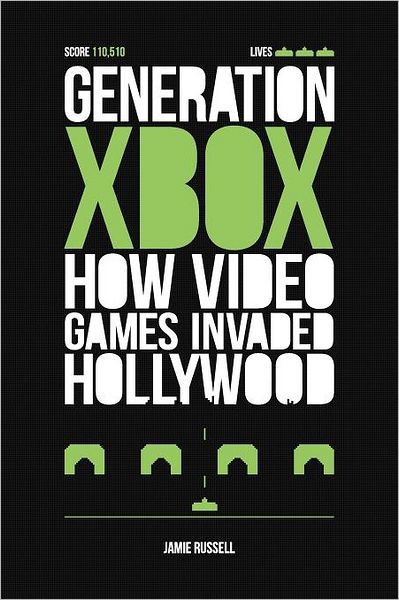 People think I'm crazy for saying it, but video game adaptations are going to be the super hero movies of future tentpoles. It's the next cycle, I guarantee it. I'm not the only one who thinks so. Author Jamie Russell has this book, Generation Xbox, which investigates Hollywood's flirtations with gaming, from Spielberg's interest in the technology to Silicon Valley's attempted wooing of Stanley Kubrick and the failed Halo movie that was being shepherded by Peter Jackson. This is exactly what comic book movies went through. James Cameron tried to do Spider-Man, didn't get it off the ground, for instance. Great video game movies are coming. Just remember I said so! $14.99.
Speaking of video games, Mass Effect is a top contender for a big studio franchise. In fact you're starting to see Mass Effect design elements creep into major sci-fi films already. It's only a matter of time, I tell ya'! Bioware's third Mass Effect game hit early this year and it was pretty great. The stand out with this series (much like Bioshock and the Fallout games) is the art direction, though. The universe is so rich and well designed that you want to just get lost in it. Dark Horse compiled much of the art of the Mass Effect universe in one handy hardcover book! It's yours for $24.96
Another video game franchise that is highly dependent on art direction is the Assassin's Creed games. The new one just hit and takes place during the Revolutionary War. Titan has put out a big hardcover Art Of book for the game that will run you $18.71.
*****************
Contest alert! Contest Alert! I have three copies of The Art of Assassin's Creed III to give away! The contest is open worldwide and the only thing you need to do is email me at this address with the subject line "Down with King George!", your full name, mailing address and phone number (only for shipping purposes, promise) and I'll pick 3 lucky winners at random by the end of the day today, Thursday November 22nd. I'll email the winners and update this post when they are picked! Good luck!
Winners have been picked! Congrats to Jaime Gamache, Andrew de Zilva and Eric Howald!
*****************
Titan also assembled a big hardcover Art Of Halo 4 book as well. I've flipped through this one myself and can tell you it's gorgeous. Any Master Chief acolyte will freak out over this. $23.07.
*****************
Contest alert! Contest Alert! I have one copy of The Art of Halo 4 to give away! The contest is open worldwide and the only thing you need to do is email me at this address with the subject line "Eat Plasma Covenant Scum", your full name, mailing address and phone number (only for shipping purposes, promise) and I'll pick a lucky winner at random by the end of the day today, Thursday November 22nd. I'll email the winner and update this post when he or she or he/she is picked! Good luck!
Winner is Jeremy Turpen of Danville, IN! Congrats!
*****************
Now this is cool. The Star Wars Universe has created a lot of amazing art and now they've compiled a ton of it into one hardcover book, curated by Uncle George himself. Books, posters, magazine covers, video games, trading cards and much more are included. Artists' work you'll find here include Drew Struzan, The Hildebrandts, Hugh Fleming, Dave Dorman, Mark Chiarello and the late, great Ralph McQuarrie. Very cool! $22.98.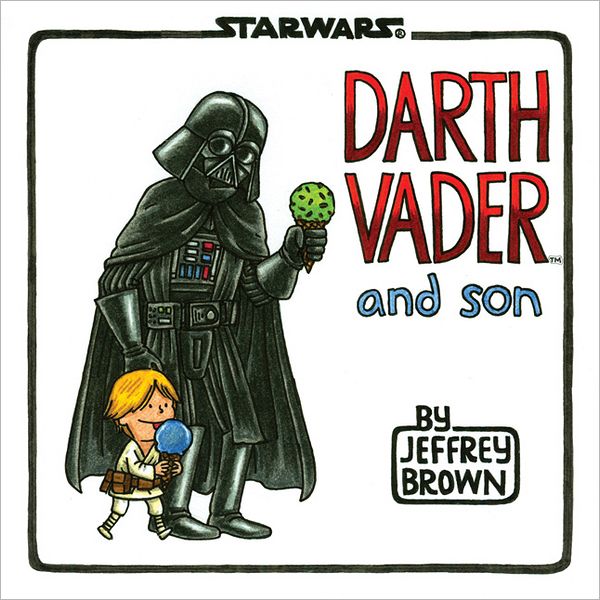 This cute book, imaging a world where Darth Vader raised Luke like a real, good daddy, hit this year and it has been a big hit with all the new Star Wars fan dads out there. This is a good one for a young geek or their proud papa. $8.30.
You know about the Raiders fan film, I'm sure. A group of kids made a shot for shot remake of Raiders when they were kids. Took them years and they visibly grow up over the course of this charming film. It's a great story, the film itself is all sorts of charming and there's talk of Spielberg actually producing an adaptation of this story for a film. How crazy is that? This book tells that story and all the drama, difficulties and coming of age fun that happened during that 7 year time period. $17.15.
I begrudgingly include Richard Schickel's Steven Spielberg: A Retrospective in the Guide. Tons of sour grapes over here… this was the book I was born to write! Interviews with Spielberg that cover all of his films up to and including Lincoln? With rare behind the scenes pics? Damn you, Schickel!!!! I spit hate's last breath at thee! $22.63.
While Titan's Cabin in the Woods companion book isn't crazy in-depth it features a wealth of information and behind the scenes pictures of one of the most fun horror movies to hit screens in years. All the actors are interviewed, Joss Whedon and Drew Goddard discuss their thought process and you get to see a lot of sweet-looking practical effects monsters being operated. That's a win. $13.57.
*****************
Contest alert! Contest Alert! I have 3 copies of Titan's Cabin in the Woods Visual Companion to give away! The contest is open worldwide and the only thing you need to do is email me at this address with the subject line "If You Pick Me I'll Show You My Husband Bulge", your full name, mailing address and phone number (only for shipping purposes, I promise) and I'll pick the lucky winners at random by the end of the day today, Thursday November 22nd. I'll email the winners and update this post when they are picked! Good luck!
The Winners have been picked! Congrats to Bill Barber, Jeremy Stewart and Vangelis Dimas!
*****************
Archie Goodwin and illustrator Walt Simonson's graphic novel adaptation of Ridley Scott's Alien has been on the market for a while, but it hasn't been particularly easy to find or cheap to acquire should you find it. This year Titan has put it back into circulation with this TPB. Another fine gift for the geek in your life (or yourself, I won't judge). $10.17.
Prometheus is a bit of a mess. I think even people who dig the movie would admit this. There are moments of brilliance throughout. I particularly love the opening with Michael Fassbender wandering the ship as everybody sleeps. I could have watched a whole movie that was just David mimicking humanity and keeping himself occupied. No matter how much the plot dissolves after that, one thing is consistent… it's a hell of a good looking movie. Ridley shot the shit out of that movie. Titan's Art of Prometheus book is great for exploring the universe that was set up, including getting real close looks as the creature from the end. The book is hardcover and will run you $23.67.
What we have here is a technical exploration of the Colonial Marines' equipment, weapons, armor, ships and history as set up in James Cameron's Aliens. Yeah, you know you want it. Geek alert! $13.57.
Genndy Tartakovsky's Hotel Transylvania proved to be a surprise hit this year and now you can take the Making Of/Art Of book and put it on the shelf with all the rest. $21.27.
Haven't had a chance to see this movie yet, but it looks like it could be decent and Dreamworks seems to have cleaned up their act recently, actually delivering some quality animation, so that's why this book made the cut. Rise of the Guardians Art Of book includes a forward by Alec Baldwin and comes in a nifty hardcover edition for $23.37.
Of all the animated "Art Of" books on the list this year, Paranorman's stands the biggest chance of being the most interesting if only because of the incredibly extravagant hands-on animation process the folks at Laika went through to bring Norman and his world to life. The movie's pretty neat-o, too. $21.74.
Wreck-It Ralph is my favorite animated movie this year. I loved the variations of landscapes and nods to video games old and new throughout the movie and this Art Of book is going to be overflowing with concept art and behind the scenes stories. Hardcover, with a forward by director Rich Moore and a preface by John Lasseter, this one will run you $24.46.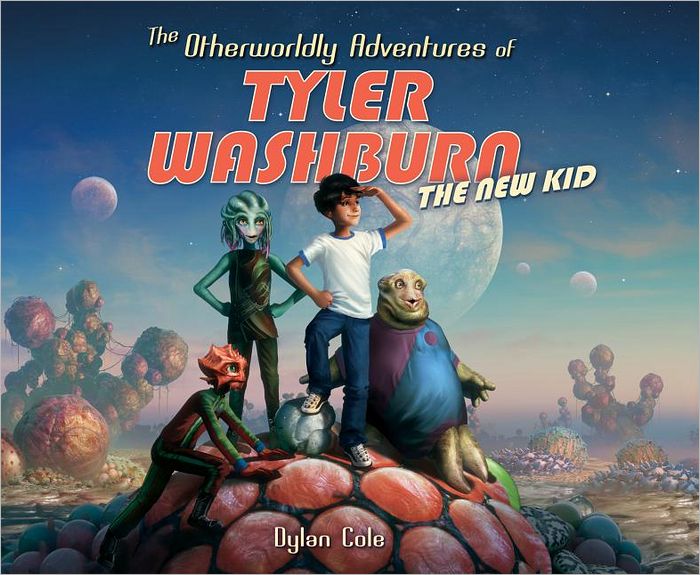 Illustrator/Author Dylan Cole has worked in the art department on a ton of movies, ranging from Return of the King to Tron: Legacy, Sky Captain, Oz: The Great and Powerful and recently took the mantle of production designer on Maleficent. His passion project, though, has been this kid's book, which follows young Tyler Washburn, a geeky inventor-type kid who is recruited to join an intergalactic academy populated with tons of aliens. This is a good mid-range book if you have a young fella in your life that is too old for baby stuff and too young for Ender's Game. Get those geek juices flowing early, I say! $14.97.
Now this is super cool. Jim Henson kept a diary throughout his career and this book is a collection of Henson's own words, rare sketches, personal photos and much more. Any book that celebrates the genius of Jim Henson is an automatic buy for me. $19.77.
The honorable Dr. Stephen T. Colbert PhD has a new book out this year all about the current political status of America. Colbert himself promises this book as chapters, pages numbers and fonts. Why would he lie? I loved Colbert's first book, I Am America and So Can You ($10.87, by the way) and I expect I'll love this one just as much whenever I get a chance to pluck it from the stack. $16.28.
If you watch The Colbert Report as much as I do, I'm sure you remember his flat out amazing series of interviews with Maurice Sendak before he passed. What started as a joke, a political kids book, turned into the real thing with I Am A Pole And So Can You. Equal parts Sendak tribute, political commentary and a send up of the usual books for children, this one is a really fun, light and completely Colberty read. $10.87.
This is the Onion's take on an Encyclopedia, giving such amazing facts as the best place to kill yourself in Utica, New York and the life stages of an Aunt, you can bet the sarcasm, tongue-in-cheek hilarity of The Onion's staff will make this a must read. In Hardcover for $16.66.
So, this book chronicles every iteration of the Batmobile in comics, TV, merchandising, video games and film. Not only is it a complete history of one of the most famous fictional cars of all time, it also comes with blueprints and gatefold photos. $19.02.
This one acts as a dossier of sorts, but only for the Bruce Wayne/Batman of Christopher Nolan's universe. So, lots of little details, weapon descriptions, photos, villain reports, etc, from the Nolanverse. Perhaps not the most intriguing Batbook on the guide this year, but good for Nolan obsessives. $21.74.
Why do an Art Of/Making Of book for one movie when you can do a whole trilogy? That's what Jody Duncan Lesser did with this 300+ page hardcover book. Behind the scenes photos, interviews, you name it. $21.74.
Now this is intriguing. This book is almost 600 pages and includes the complete screenplays for all three Nolan Batman movies with commentary by Christopher Nolan, David Goyer and Jonathan Nolan. Not only that, but there are also 30 pages of storyboards included. If you want a real insight into Nolan's view of the Batman universe this is it. $22.99.
This one's pretty straightforward. Photographer Greg Williams was on set for the making of Skyfall, took a ton of candid shots of the actors and behind the scenes stills and voila! We have this book. $22.81.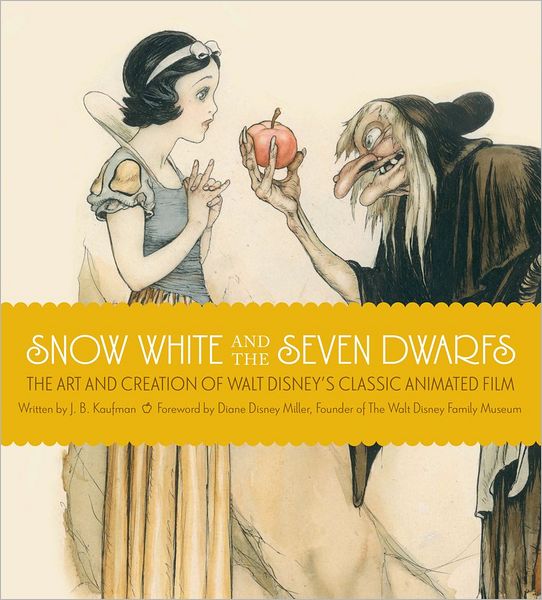 There's a magical place on this earth, a secret warehouse that'd make even Indiana Jones shit his pants. And (brag alert) I've been there! It's called the ARL, which stands for the Animation Research Library and it houses all of Disney's physical animation history. Back in the day they used to just sell off their cels (the Pete's Dragon cel I have comes from this time period), but nowadays they have a big focus on keeping their history in house. It's used as a research tool for current Disney animators to get a hands on feel for what the old guard used to do. The book above is a way for the average fan to get a look at some of these rare pieces of art from the ARL. This one focuses on Disney's first feature, Snow White and includes detailed look at production cels, background paintings, alternate character concepts and all forms of sketches. We all know Disney fans are a little detail obsessed, so if there's a Disney nut in your household this one should be high on your priority list. (PS If Snow White's your thing, keep scrolling through the book section. There's a great Making Of book you should check out in the "Moderate" section). This hardcover, quality book goes for $23.10.
Frank Langella wrote a memoir this year and the title ain't lyin'. It's all about the famous people he's met… some of them he befriended, some are simply colleagues, some are one-off chance encounters. Sir Laurence Olivier, JFK, Marilyn, The Queen, Liz Taylor, Jackie O, Robert Mitchum and many more are chronicled here. This would be worth a read just because Skeletor wrote it, but he had to go make it all crazy interesting to boot… $15.98.
It's Arnie's autobiography! I haven't read this one yet (there's only so many hours in the day, people!), but I will. I was an Arnie kid, what can I say? When you grow up in the '80s and come of age in the early '90s you couldn't help but be an Arnie kid. He was the biggest star in the world! I bet this is a fascinating read, though. The man's navigated immigration, the bodybuilding world, the movie industry, politics and even has a sex scandal or twenty. If that ends up being a boring read, den to hell witchu, Arnie! $21.23.
There are about 4 trillion books out there about John Wayne. What's cool about this one is it's all about rare shit from Wayne's personal archives. Correspondence with other stars, behind the scenes pictures, personal pictures, some of his most famous costumes, telegrams, awards, family pics, etc. All of this material is rare and much of it has never before seen print. Since we know everyone's dad loves John Wayne, this hardcover book (which comes out December 4th) is the perfect gift for all your dads! Long live The Duke! $24.19.
How great is Kirk Douglas? I mean, the dude's still kicking around despite being hit with a horrible stroke. And I don't just mean floating through life, I mean Douglas is more active than I am. Douglas was a star who used his status for the betterment of his art and for the people around him. Enter this book, which focuses on how Douglas' efforts to hire Dalton Trumbo to write Spartacus helped break the Hollywood blacklist. It also covers other ground, including the volatile working relationship between he and Kubrick, but the thrust of it is how politically and professionally dangerous it was to do the right thing back then. The man's a living legend if there ever was one. $11.78.
This book is touted as the first major biography of Henry Fonda and that alone makes it worth picking up. He was known as the nice guy actor for decades and is one of my personal favorite screen presences, but if you've ever heard Jane Fonda talk about her father you know that he had some personal life troubles. This book is said to cover the man's professional and personal life, warts and all. $16.12.
And this is Gary Marshall's memoir, which covers his life and career, from Laverne and Shirley, Happy Days and Mork and Mindy to his feature film work including Pretty Woman. Reviews all state that Marshall's sense of humor and wit shines through, so this one shouldn't be a dull point-by-point memoir. $14.70.
True story: I once met Sissy Spacek at an awards ceremony in Austin. I don't make it a priority to get autographs, but I had a Carrie poster and she seemed nice, so I went up to her afterwards amongst a small group of fans. She was super nice and wanted to shake all of our hands, but oddly produced a Purell bottle and made us sanitize our hands before she'd shake. Anyway, she signed my poster and was crazy nice, willing to talk about anything, but that Purell bit always makes me smile. Spacek is a small town southern girl at heart and has a particularly interesting Hollywood experience, going from set designer to movie star in an instant. Her memoir is also available this year and worth a read. $16.10.
The great Kevin Pollak has a book out, too! The man is hilarious and his run-ins with all the biggest people in the comedy and film industry are sure to shatter your funny bone. Johnny Carson, De Niro, Tom Hanks, Martin Scorsese, George Lucas, Rip Torn, Jack Lemon and Walter Matthau are all represented. Now if only his audio book was done 100% as Christopher Walken (the man has one of the industry's best Walken impressions), then this would be a mandatory buy for every movie-loving geek this Christmas season. $15.78.
Celebrating it's 60th Birthday, the totally MAD folks at that magazine have put together a hardcover collection of Alfred E. Neuman's favorite bits from the last 6 decades. Spy Vs. Spy, Fold-Ins… you name it. $20.44.
Vanguard has put out some really nice sketchbook editions from some brilliant artists, but now they've finally gotten to the master. Frank Frazetta had more talent in his napkin doodles than most modern day artists have in their finished paintings. With this sketchbook you'll get rare glimpses at some unpublished sketches, painting premlinaries and doodles of barbarians, monsters, beasties and curvy nekkid wimmins. It's on preorder, shipping 12/26 for $20.84.
The fact that this is the unauthorized story of Marvel Comics intrigues me to no end. The fact that the primary focus seems to be on the writers and artists over the years and the drama that has gone on decade by decade intrigues me even more. Okay, damnit. You win. I just ordered it. $15.74.
At over 400 pages, Larry Tye's novel about the history of Superman and all that took part in his creation (and sustained him over the years) is incredibly comprehensive and a must have for any Kal-El fan. $16.19.
Now you can pretend you're a super hacker! Or you can just be super duper nerdy when reading Alan Moore and David Lloyd's awesome V For Vendetta book, muttering "remember, remember the 5th of November" behind your creepy Guy Fawkes mask. This is just a repackaging of the original graphic novel, but with value of getting that and your Fawkes mask is pretty damn good. It's also great gift material. Give the gift of vengeance this year! Just don't go too over the top with all that revolution stuff…$16.49.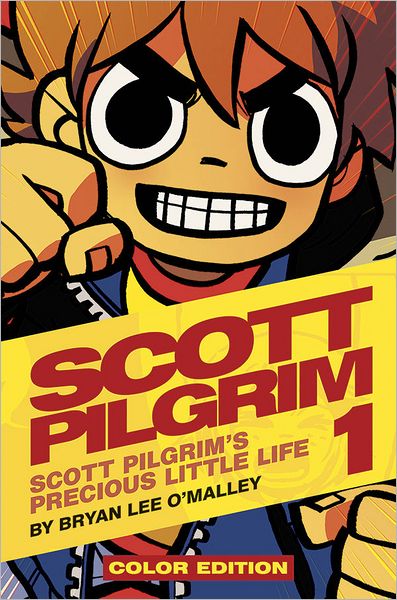 Bryan Lee O'Malley has overseen a colorized version of his original Scott Pilgrim comics in fancy hardcover editions. Fellas, listen closely… Girls. Love. Scott. Pilgrim. I'm just sayin'… be a good boyfriend/husband/stalker. Volume 1 is $13.58 and Volume 2 is $15.79.
Get a heads up on what's coming to a theater near you next year. Kick-Ass 2 is wrapping photography this week and now you can be that comic book hipster guy in the audience getting ready for the second movie to start talking about how you were a fan before most people! $14.12.
So this is interesting, a unique thing on the market this year. Talkbacker's favorite actor in the world, Shia LaBeouf, is self-publishing little poetic comic books written and illustrated by himself. They are very crude, but obviously very personal books. He lets it all hang out here and that alone makes it interesting. These books are definitely not for everybody, but they're incredibly interesting insights into the emotional headspace of Mr. LaBeouf. Each are $10.00.
*****************
Contest alert! Contest Alert! Now this is interesting. Shia has agreed to give away two of his comics to AICN Gift Guide readers, which he'll personalize and sign to the winners. This contest is open worldwide and the only thing you need to do is email me at this address with the subject line "Where's Le Beef?", your full name, mailing address and phone number (only for shipping purposes, promise) and I'll pick the two lucky winners at random by the end of the day today, Thursday November 22nd. I'll email the winners and update this post when they are picked! Good luck!
The winners have been picked. Sorry for the delay, but at the last minute Mr. LaBeouf decided to up the amount of winners (ain't he a nice guy?) and we needed to lock down a few specifics before I closed my eyes and pointed at the computer screen to pick the winners. Congrats to Levi Fuller, Stacy Rimkus, Thomas Fuchs, Neil Edgington and Esteban Alcantar!
*****************
Joe Kubert is best known of his work on Sgt. Rock, but he was also a prolific freelancer. This 240 page hardcover book collects 33 of Kubert's horror and crime comic stories from the '60s and '70s in full color. Very cool, very geeky stuff here, but unfortunately it doesn't ship until the new year. Still, it's a great looking book that any old school comics fan should devour. Streets 1/5/13 for $23.47.
What we have here is a gathering of some of artist Wallace Wood's best EC work. Taken from issues of Tales From the Crypt, The Haunt of Fear and Crime SuspenStories, this one looks to be a great hardcover collection of some ghoulishly twisted tales from the golden age of horror/crime comic storytelling by one of the era's best artists. $16.37.
Here's another hardcover collection of EC comics. Not shipping until January, this 240 page book focuses on the work of artist Jack Davis whose drippy undead illustrations are synonymous with Tales From the Crypt. When you think of those EC horror comics odds are what you're visualizing in your minds eye is Davis' work. The book collects all 24 of his Crypt stories into one book. $17.01.
Put out by IDW, this is another early horror comics collection with an emphasis on zombies! Flesh eating was never so pretty as it was in the comics of the 1950s! $16.49.
The latest hardcover compilation of Robert Kirkman's Walking Dead comics covers issues 85-96. Sure you can go for the cheaper Trade Paperbacks, but these hardcover books look nicer on the shelf, are made of better quality and hold more issues per book than the TPBs, so you're ultimately going to be paying about the same if you want to collect the entire series. I highly recommend these comics. The TV show is great, but one of the nice things about it is that they're diverging in some pretty major ways from the comics. There are people dead on the show that are still alive in the comics and vice versa. That means you can soak up Kirkman's universe with Charlie Adlard's fantastic black and white art and enrich the TV experience instead of spoiling it. I need to catch up myself, actually. Wonder where I left off… The latest volume, Book 8, is $22.02 and you can get Book 1 for $19.77, Book 2 for $21.64, Book 3 for $21.11, Book 4 for $20.38, Book 5 for $19.95, Book 6 for $19.72 and Book 7 for $19.64.
Okay, say you're a Walking Dead fan or know one and they're all caught up on the books. This one is for you. It's called The Walking Dead Cutting Room Floor and it's a hardcover book that gives you a behind the scenes look at the writing of the comic. It takes a close look at some of Robert Kirkman's handwritten notes from the early issues of The Walking Dead, which includes a lot of abandoned ideas and plot lines that never made it into the comics. Very, very neat what if? kind of book for the Walking Dead fan. $12.82.
Locke & Key is Joe "Don't Call Me Stephen King Jr" Hill's big comic and it's pretty damn good. It's about a depressed family unit trying to hold itself together after the father is murdered. They move into an old family home, a New England manor, where not everything is as it appears. Keys begin popping up and what they unlock leads this family through fantasy, horror and everything in between. I've read the first 4 collections and now the fifth has been printed (pictured above)! The newly released Volume 5 is $13.58 and you can catch up by getting Volume 1 for $13.59, Volume 2 for $13.59, Volume 3 for $15.33 and Volume 4 for $14.86.
Speaking of Joe Hill, you can get a jump on 2013's movies by reading Horns, which is being made into a feature by Alexandre Aja starring Daniel Radcliffe. This is the best 2013 movie that might not be on your radar yet. I'm a big fan of Hill's book, about an average guy who wakes up with a hangover, a fuzzy memory and horns growing out of his head that seem to give him devilish powers over the susceptible among us. Great read and if they do it up right, it'll make a great movie. $6.00.
Also hitting screens next year is the big screen adaptation of Orson Scott Card's Ender's Game. I know Card's private life is a bit dodgy lately, but as a work of storytelling Ender's Game is fantastic. I haven't read the sequels, but I kind of don't want to. I love where the first book ends and don't know if I want any more. I'm not at liberty to say why, but I think the movie might be something special. More when I can talk about it, but let's just say I'm impressed with the direction it seems to be heading in. So, if you haven't made the plunge, picking up this special hardcover copy of Ender's Game is a good way to start. $13.59.
Olly Moss held an exhibition recently that was comprised solely of art pieces depicting famous silhouettes. I know some lucky so-and-sos who picked up some originals, damn their eyes, but for the rest of us sad sacks who didn't even get to look at them in the gallery Titan have very nicely put them all into one convenient book. Very cool stuff here, so click above and look at some of the images to get a feel for how awesome Olly Moss is as what he does. $10.05 gets you the hardcover book.
*****************
Contest alert! Contest Alert! I have 3 copies of Olly's Silhouette book to give away, thanks to the good folks at Titan! The contest is open worldwide and the only thing you need to do is email me at this address with the subject line "Olly Olly Gimme", your full name, mailing address and phone number (only for shipping purposes, promise) and I'll pick the lucky winners at random by the end of the day today, Thursday November 22nd. I'll email the winners and update this post when they are picked! Good luck!
Winners have been picked! Congrats to Patrick Pendergast, Chris Norris and John Breclaw!
*****************
Bunker Hill was made famous in the film noir of the '40s and '50. It's a small neighborhood in downtown LA that was about as seedy as you can get. The great crime writers of the time, including Raymond Chandler, drew inspiration from these areas for their work and Hollywood capitalized on the area for their noir films. But the real life history of the area and power struggles surrounding it at the time are almost as crazy as the crime stories that were set in the area. This book documents what was going on in Bunker Hill at that time. This book is a great under-the-radar gift for friends and family into noir. Incredibly cool. $13.59.
This book compiles over 300 of John Lennon's personal correspondence. Notes, postcards and full on letters going back to his Beatles days are included as a way to give an honest look at one of the most influential figures of his generation. It's a great way to get an intimate glimpse into the life and personality of John Lennon. $19.72.
So, if you have this book you can build a real machines out of Legos. OUT OF LEGOS! Remember with great power comes great responsibility. I better not read of any Lego robots robbing stores or enslaving the human race, okay? $19.17.
Here we have a collection of The Oatmeal's kitty comics and various other cat related humor things. If you know Scott Weinberg, get him this book. If you know someone like Scott Weinberg, get them this book. We have to warn them that their feline companions are just biding their time! Sleeper cells! Sleeper cells! $8.70.
Apple's Steve Jobs modeled a great deal of his business showmanship after Polaroid's Edwin Land. For decade after decade Polaroid offered something no one else could: the instant photo. Forward thinking, Land made sure his products were products people HAD to have and he made damn sure every iteration of the camera pushed the envelope of existing technology. It's a compelling story that is looking like it has a very sad ending as the company has floundered since Land left and digital photography became the norm. This book follows Polaroid, explores it's trend-setting business model and goes into how it started falling apart. An interestingly different geek book. $14.67.
You've seen Spielberg's movie, now read the book that was the basis for Tony Kushner's screenplay. Doris Kearn Goodwin's Team of Rivals has been cited by Obama as one of his favorite books and for good reason. This is a must read for any civics junkies. $12.00.
If you ever wondered what went through the minds of the young crewmembers aboard starships as they noticed that most of their companions don't ever seem to return from away missions, then Redshirts is for you. A film version is in development and I'm told by people who have read the script that they think it could be just as good or better than Galaxy Quest. This one should be a high priority for any self-loving Trek fan. $14.36.
I didn't realize how much I missed the ka-tet until I picked up Stephen King's latest venture into the world of the Dark Tower. The series definitively ended, but King couldn't stay away and wrote a story that takes place between books 4 and 5. We don't get to spend a whole lot of time with Roland, Jake, Susannah, Eddie and Oy as most of the book is Roland telling a story to the group as they take shelter from a powerful storm. It's a sweet fantasy tale that reminded me a lot of King's great Eyes of the Dragon and a welcome return to the Dark Tower world. It just hit paperback for you Tower fans who haven't given it a read yet: $10.88.
Releasing December 31st, The Illustrated Stephen King Trivia Book gets an upgrade with a ton of new questions and illustrations to delight even the most skeptical Stephen King constant reader. Aimed at his most Annie Wilkes-like hardcore fans, this trivia book is perfect for the Stephen King nut in your circle (we know there's at least one… there's always one… I happen to be the one in my circle and I'm not ashamed to say so!) $13.57.
Kirk Hammett is not only the lead guitarist for Metallica, he's also a huge horror geek with a massive collection of monster movie memorabilia. Horror from the silents to today fills his collection of posters, toys, costumes and props. This book takes you inside his collection. This kind of shit makes my day. Too Much Horror Business comes in a gorgeous hardcover book and will run you $16.27.
Getting to spend some time with Damien and his lovely wife Lorri has been a highlight of my recent past. Like most people, I've followed his story through the fantastic Paradise Lost series for over 10 years and to see him walking free is something quite special. Picking up his book, I thought it'd be a retread of the West Memphis Three stuff I saw in the documentaries, but I was pleasantly surprised to find that it was more focused on letting the reader know him as a person. He recounts his horrible childhood, the awkward phases he went through when he hit puberty and the events in his life that led up to his unexpected arrest. He interweaves his backstory with recollections of his hellish time on death row and the abusive treatment he received there. It's a powerful book and Echols proves himself to be an absolutely fantastic writer to boot. I highly recommend this one. $17.73.
*****************
Contest alert! Contest Alert! Damien has graciously agreed to sign a copy of his book and Penguin will send that book to the winner. It's possible Damien will personalize the autograph (ie sign it to you), but I don't know for sure. Call that one a maybe. The contest is only open to US readers, unfortunately. To enter you need to email me at this address with the subject line "Give Me Life After Death", your full name, mailing address and phone number (only for shipping purposes, promise) and I'll pick a lucky winner at random by the end of the day today, Thursday November 22nd. I'll email the winner and update this post when he or she or he/she is picked! Good luck!
The Winner has been picked! Congrats to Alex Clogston!
*****************
Don Coscarelli's John Dies At The End turned out to be a super fun adaptation of David Wong's book of the same title (which you can pick up for $10.87 by the way) and while I know it hasn't seen it's theatrical release yet I feel compelled to pimp out Wong's follow up This Book Is Full of Spiders: Seriously, Dude, Don't Touch It. It's the further adventures of John and David as a legion of moving shadow creatures unleash invisible spiders that nest in human heads and start what the outside world can only assume is a zombie outbreak. It's up to our two radically over-their-heads dropout loser heroes to save all of humanity. In other words, we're all fucked. It has a similar sense of humor to the first book, but manages to keep the crazy soy sauce stuff to a minimum as to avoid just repeating the same kind of insanity from the first book. Whole new kinds of insanity are found here. $15.87.
MODERATE ($25.00-$70.99)
Celebrating it's 15th anniversary, the powers that be have come up with this special edition book about the making of Buffy, which goes indepth about the making of the show. Behind the scenes photos, sketches and prop replicas come included. Good girlfriend gift material, dudes. I'm tellin' ya'! This hardcover super special book is available for pre-order and ships December 11th. You can snag it for $28.47.
Let's keep the Whedon theme going, shall we? While it might not have the best cover in the world, you're looking at the Art of the Avengers, which is a big, heavy hardcover book that compiles concept art, script excerpts, interviews with the cast and crew, costume designs, behind the scenes photos and pretty much anything you could want out of a book like this. Very cool. $28.25.
Comics best artists and creators take the lead in this book about the origin of American comics. People like Joe Simon, Stan Lee, Al Jaffee, Neal Adams, Art Spiegelman, Chris Claremont, Frank Miller, Harvey Pekar, Alex Ross and Jill Thompson all take part in this book. $31.72.
This one's all about the McKimson brothers, who each made their imprint on pop culture. Robert McKimson created Forghorn Leghorn, Speedy Gonzalez and the Tasmanian Devil, Tom McKimson worked at Warners as an animator at that time as well and Chuck McKimson worked in both comic books and in the movies (he made the titles for films like Cleopatra and The Sound of Music). Original artwork from the brothers, reproductions of cels and other personal tidbits fill the book about these three marvelous brothers. Neat, right? $29.70.
The Fairest One of All takes a painstakingly detailed look at the production of the very first feature length animated film in cinema's history: Walt Disney's Snow White and the Seven Dwarfs. Weighing it at over 5 pounds, this hardcover book chronicles the 4 years Disney's company toiled over this landmark film. This is the best of the best on the making of the film. $47.25.
The concept behind this book is "What if there was one sketch book that had been passed down through Disney, animator to animator, over the years so that every generation of Walt Disney Animation was represented?" There's no text, just pure detailed reproductions of original sketches of the most famous Disney characters ever. $31.50.
Gathered in one box are 9 flipbooks showcasing the career high work of each of the famous "Nine Old Men." Milt Kahl, Ward Kimball, Ollie Johnston, Mark Davis, Wolfgang Reitherman, John Lounsbery, Les Clark, Frank Thomas and Eric Larson are all represented and you can see their sketchwork jump to life the old fashioned way… by flipping the pages. Not only do you get nine flip books, but you also get a bonus book that gives insight on each of the men and their work. $37.80.
Going to Disneyland as a young child made a huge impression on me. Having recently gone back for the first time in my adult life I was shocked at many memories were triggered by the sights, sounds and smells (is there anything like the damp, moldy smell of the Pirates of the Caribbean ride?) of the park. It truly is a magical place. Having said all that, you might have guessed that I'm an easy target for a book like this, which collects all the different poster art from the parks going back to the opening of Disneyland in the 1950s. I'm especially interested in seeing the foreign park posters. Tokyo Disneyland, Paris Disneyland… gonna be some fun stuff in there! Oh, and I swear one day I will have a lifesized reproduction of the Haunted Mansion poster on my wall. It will happen! $26.40.
One of my favorite video games released in 2012 was Gearbox's Borderlands 2. One of the charms of the game is that instead of going for photoreality it embraces it's animation style by relying heavily on cel shading. It's a gorgeous world precisely because it doesn't strive for reality. The Art Of book is available for pre-order and ships December 6th and you can pick it up for $26.40.
The Smithsonian organized an exhibit highlighting the art of four decades of video games with curator Chris Melissinos and they ended up featuring moments from 240 games as a way to highlight the evolution and cultural impact of video games. This book is the companion piece to that exhibit and is a must own for any gamer. I reiterate… The Smithsonian. Eat a dick, Ebert! $26.40.
What a smart idea to write a book about the making of the Peanuts TV specials. The Peanuts universe is so big with the features, comic strips, etc, but as much as I love the movies, it's the TV specials that really define Peanuts for me. A Charlie Brown Christmas, It's the Great Pumpkin Charlie Brown, A Charlie Brown Thanksgiving and It's the Easter Beagle stand out personally, but there were 45 TV specials going all the way back to 1965. Charles Solomon goes over all of them, interviewing directors, animators, voice talent, execs and just about everyone who would talk to him. Also included is never before seen production and concept art for these specials. $29.70.
This damn thing doesn't come out until February 2013, but it just felt wrong not to include it in this year's guide since I got to include all the Art of books for the other animated movies this year. While this one doesn't come out for a few months, the look and feel of Tim Burton's Frankenweenie was fantastic and I'm sure this 256 page super ultra crazy deluxe hardcover book is worth the wait. $31.50.
For the discriminating Trekkie, this is the item of the guide. This collectible comes in two parts. Part one is the book and part two is the cool thing it sits in. That thing has lights, makes sounds and even has Sulu's voice welcoming you to "Memory Alpha," which holds the collected illustrated history of the Federation's first 150 years, including the Romulan War. Super nerdy, which means it fits perfectly around these parts. This set ships December 4th and can be had for $52.85.
That Star Trek thing above is cool and all, but it's a little late to the game this time. Two years ago The Jedi Path ($99.99) came out, which was a nifty case that opened at the push of a button and held all the teachings of the jedi order in a cool book and had some nifty trinkets. Earlier this year, the Sith version of that book hit the market and it's pretty damn cool itself. That Hellraiser-ish creepy pyramid opens up and spits out your book, which contains fragments of Sith teachings thought lost long ago… and some artifacts, like those red crystals that make your lightsaber totally more badass than the stupid Jedi's weapons. This one is significantly cheaper than The Jedi Path (the Dark Side is the quick and easy path, remember?) and can be yours for $54.01.
Huge Star Wars geek and collector Stephen Sansweet decided to put his obsession to good use by making a book for the huge crowds of Star Wars toy collectors out there. This book documents more the 2500 Star Wars toys, featuring every variation of every character from the movies, books and video games. Perfect for the toy nerd, Star Wars geek or collector. Ships next week! $26.15.
Since this book isn't shipping until the release of the first Hobbit film (December 14th in case you've forgotten) you know it's gonna have some good shit in it! It promises to be a thorough look at An Unexpected Journey with over 1000 images from the making of the movie, be it concept art, on set photographs or paintings done by the super talented folks at Weta. Weta Workshop's own Daniel Falconer (hi, Daniel!) spearheaded this book… and guess what? It even comes with a four-page fold out replica of Bilbo's contract and a special map printed with glow in the dark inks! There are a few Hobbit books hitting this year and this one seems to be the best of the best. $26.39.
*****************
Contest alert! Contest Alert! I have one copy of The Hobbit Chronicles to give away thanks to the good folks at Weta! And it's signed, no less! The contest is open worldwide and the only thing you need to do is email me at this address with the subject line "Far o'er the Misty Mountains cold", your full name, mailing address and phone number (only for shipping purposes, promise) and (this is important) correctly name every dwarf in Bilbo's company! I'll pick a lucky winner at random by the end of the day today, Thursday November 22nd, provided they got all the dwarf names correct. I'll email the winner and update this post when he or she or he/she is picked! Good luck!
The winner has been picked! Congrats to Andrew Clabaugh of Brookline, MA!
*****************
Bond books are a dime a dozen this year (50th anniversary and all), but this one's pretty sweet-looking. It's a big coffee table book that features a ton of rare Behind the Scenes shots from all the Bond films and interviews with dozens Bondian people, including Shirley Eaton, Britt Ekland, Joanna Lumley and Honor Blackman. $26.37.
Yep, this is exactly what you think it is: a comprehensive investigation of the music of James Bond, going movie by movie, score by score and title song by title song. Not only that, but there's a wealth of near-misses and almost was stories, which include tales about people like Frank Sinatra and Amy Winehouse very nearly singing Bond songs (on Moonraker and Quantum of Solace, respectively). Thorough, fascinating and totally cool. Great book! $30.88.
One of the more sought after cinephile book is Randal Larson's Musique Fantastique: A Survey of Film Music in the Fantastic Cinema, which offers a professorial examination of movie music going back to the days of silent films. Our own Scorekeeper was ecstatic to find out that a second edition of this book was coming to print and insisted (at gunpoint) that it make the guide. This new edition not only brings the '80s book back into print, but Larson has expanded it and brought it up to date. Creature Features has the book for sale at a measly $29.95.
Okay, so you have a Python fan in your family… odds are it's you dad or crazy, drunk Uncle (if neither applies, it's probably you). Well, get ready to drop this 880 page, nearly 7lb book on them this Holiday Season. This giant tome collects the scripts from all 45 episodes of Monty Python's Flying Circus with annotations by the Pythons, interviews, behind the scenes photos and a ton of Terry Gilliam's drawings. So, silly walk your ass over to that link, click and $29.04 will cease to be (in your bank account).
This is by far the best film book in the Guide this year… as it was last year. Sorry for the double-up, but last year Jaws: Memories From Martha's Vineyard was a limited run by a very cool small press and Titan has picked it up for a second issue which is slightly more expanded. So, if you missed it last year this is your shot. I know I'm biased because it's my favorite movie, but the way this book is laid out is incredible. It details an almost day to day accounting of the famously troubled production and has some of the most incredible on-set photographs ever. It's a brilliant book for a brilliant film. $32.86.
*****************
Contest alert! Contest Alert! I have one copy of Jaws: Memories From Martha's Vineyard to give away, courtesy of Titan Books! The contest is open worldwide and the only thing you need to do is email me at this address with the subject line "Here Lies the Body of Mary Lee…", and finish Quint's limerick in the body of the email. Be sure to include your full name, mailing address and phone number (only for shipping purposes, promise) and I'll pick a lucky winner at random by the end of the day today, Thursday November 22nd. I'll email the winner and update this post when he or she or he/she is picked! Good luck!
Winner has been picked! Congrats to Steven Sarmiento!
*****************
Steve Ditko was the man. Comic fans know this, superhero fans know this, fan fans know this. IDW made this as a companion piece to their Art of Steve Ditko put out in 2010. This one sounds a little more interesting to me, though. Not only are there essays about the man by Mike Gold, Jack Harris, Mykal Banta and Amber Stanton, but a ton of unpublished Ditko art and sketches. $26.39.
Frank Frazetta is known for creating the type of macho muscled fantasy brutes that end up airbrushed on the side of vans, but Conan style barbarians weren't the limits of the man's talents. He had a very cartoon, funny side as chronicled by this large format hardcover book. It's all yours for $34.11.
Tarzan turns 100 this year, so naturally there's a book that looks over all 100 years of Edgar Rice Burroughs' creation and examines the ape man in all his forms, be they written, illustrated or moving pictures. This large book is hefty (5lbs) and comes in over 300 pages. Tarzan fans look no further. $26.37.
*****************
Contest alert! Contest Alert! I have one copy of this nifty Tarzan book to give away, once again courtesy of the guys at Titan! The contest is open worldwide and the only thing you need to do is email me at this address with the subject line "Me Tarzan, You Book", your full name, mailing address and phone number (only for shipping purposes, promise) and I'll pick a lucky winner at random by the end of the day today, Thursday November 22nd. I'll email the winner and update this post when he or she or he/she is picked! Good luck!
The Winner has been picked! Congrats to Husain Qaizar of Karachi, Pakistan!
*****************
Now it's John Buscema's turn to get a super awesome book featuring his art. Covers, interior pages, sketches, you name it. Heavy, thick, and more innuendo words I can't think of right now filled with Buscema's work, including looks at his classic Marvel art on titles like The Avengers, Thor, Fantastic Four and Silver Surfer. $37.79.
I'm woefully ignorant of the Judge Dredd comics. I always dug the design of the universe, but they just weren't around when I was big into comics and adult me hasn't caught up yet. Now that there's been a good Dredd film made maybe I can finally make it a priority in my brain? If I do, I'll start with this collection of all but one of Brian Bolland-illustrated Dredd stories… apparently that one IDW can't publish for whatever reason. Anyway, it's a big book, collecting stories like Luna-1 War, The Cursed Earth, The Day the Law Died and Judge Death, who I hear is pretty sweet. Currently available for pre-order, shipping on January 1st. $27.16
Another year, another Hellboy Library Edition has hit. These books are crazy nice and will make the Hellboy lover in your group squee with glee. Ladies, listen closely. Guys. Love. Hellboy. Be a good girlfriend/wife/ladyfriend and surprise him with this. The newest Volume out is V.5, which covers the issues where Mignola was really hitting his stride. The new Volume 5 is $30.85. You can also pick up the other hardbound fancy Library Volumes: Volume 1 is $31.49, Volume 2 is $31.49, Volume 3 is $31.49 and Volume 4 is $31.49.
Volume 11 marks the newest entry into the collectible archiving of Warren Publishing's classic Eerie horror comics. Can you tell I dig old school horror and crime comics? This is like the 7th book collecting these great oddities, but sue me. It's my guide, I do what a want! More classic horror! This one collects issues 52-55 in a hardbound 264 page book. Volume 11 is $29.44. If you want the rest in the series: Volume 1 is $34.49, Volume 2 is $34.99, Volume 3 is $32.94, Volume 4 is $36.49, Volume 5 is $35.41, Volume 6 is $36.49, Volume 7 is $48.04, Volume 8 is $48.08, Volume 9 is $48.08 and Volume 10 is $36.49.
Todd McFarlane was the artist doing Spider-Man when I was at the height of my comic reading. The daddy of Venom and Spawn has his own art book hitting this season. It's a large formant hardcover limited edition book (5,000 copies) that collects original comic art boards, rare sketches and has a running commentary by McFarlane himself as he jumps from character to character (Spider-Man, Hulk, Spawn and Batman all show up). The book ships December 4th and can be had for $36.37.
Eastman and Laird's original underground Ninja Turtles comics are getting the collectible hardcover treatment. Currently the first three volumes are out and volumes 4 and 5 ship in January and February, respectively. As a big TMNT nerd, I can say these books are crazy great. Volume 1 is $33.13, Volume 2 is $31.49, Volume 3 is $31.49, Volume 4 is on pre-order for $27.16 (Ships Jan 1st) and Volume 5 is on pre-order for $27.55 (ships Feb. 5th).
If you don't want to fool around with the multiple fancy hardcover special Walking Dead editions and just want a lot of Walking Dead bang for your buck you have the above option. This is Volume 2 of The Walking Dead Compendium and these suckers are like phone books. They're a bit cheaper, not as nice, but they have a ton of material. This Compendium covers issues 49-96. That's less than a buck per issue at $35.09 for the compendium. The first compendium is $33.99, so for around $69 you can have access to almost every issue of Robert Kirkman's Walking Dead (they're up to 104 at the moment). Not as fancy, but a great deal.
This is a repeat from last year, but it's still the coolest, most impressive movie book you can possibly give or receive this year. Stanley Kubrick's Napoleon is probably the most famous "Almost Was' film. Kubrick spent years researching, writing and planning this epic film and it never happened. But what did happen was this amazing book. Well over 1000 pages and almost 10lbs, this one makes a huge impression. I love mine. It's simply the most comprehensive examination ever published of a film that never happened. $44.09.
EXPENSIVE ($71.00-$249.99)
Between the gathering of titles and the writing/formatting this super sweet Game of Thrones Collector's Edition book went from in stock at $90 to out of stock/available on the secondary market for $179.99. That's how quickly some of these books move, but I still want to include it because it's really cool and a must have behind the scene look at HBO's Game of Thrones adaptation. Sure, it has some bells and whistles like a cool case, rolled maps of Westeros and that kind of stuff, but the book itself is what I'm most interested in. I'm a huge fan of what HBO has done with Game of Thrones and any glimpse at the making of that show is welcome. $179.99.
Neil Gaiman's novel, Stardust, is a great little fantasy read. You've probably seen the movie, which I like a lot, too. The novel has proven to be one of Gaiman's more popular works of written fiction and now it's available in a limited hardcover slipcased gift set and the best part is that it's signed by Gaiman. If you really want to go all out, this is the way to do it. $127.78. If you want the cool hardcover version without the nifty slipcase or Gaiman's signature that'll run you a cheap $17.24
This super special edition book on Dr. Seuss (aka Ted Geisel)'s work compares and contrasts his commercial children's work with what he called his "Midnight Paintings," which were more surreal (more?!?) and much more personal. With this impressive book you get exclusive frame-worthy lithographs and almost 10 pounds worth of high quality art and Caroline M. Smith's exhaustively researched writing on one of the most influential figures in American art. MSRP is $300, but Amazon has it currently at $180.00.
Good lord! The guys behind the amazing Stanley Kubrick Archives (still on the market at a cheap $44.10, by the way) have worked their magic on James Bond! Taschan's nearly 600 page tome goes in-depth in its coverage of the making of every single Bond film, including the non-canon titles Casino Royale ('67) and Never Say Never Again ('83). Filled to the brim with never before seen making of photos, production materials, designs and damn near everything else you could think of, direct from Eon's private archives, this is one incredible looking book. The reviews are out of this world and I know I'd love to have this puppy sitting on my shelf. $126.00.
GAMING
While the focus of this category is video games, this year I have incorporated board games as well. It just seemed to make more sense than lumping them into the "Toys" section. Video games, video game accessories and gaming systems can be found below.
You'll notice that for the multi-platform titles I've linked a photo of the Xbox 360 version. No offense intended to the PS3 and Wii fans out there, that's just the way I lean gaming-wise and I like uniformity. When applicable I'll always include links to PS3, Wii, Wii U and PC versions.
CHEAP ($24.99 AND UNDER)
Imagine crossing Connect Four with Tetris and you get Tetris Link. How fun does this thing look?!? $18.59.
A geeky twist on a classic board game. Instead of pulling a funny bone out of a for-some-reason awake dude, you operate on R2, removing things like Death Star Plans, malfunctioning rocket thrusters and any memory of Anakin Skywalker being Darth Vader (not kidding, there's actually a "bad memory module" in the shape of Vader's helmet!) $22.96.
Here's another cute mashup classic board gaming with a pop culture influence. This time around it's Mario iconography in a tin that includes pieces and board for Mario Checkers as well as Tic-Tac-Toe. There's not a whole lot of kids appropriate content in this guide, so appreciate what little there is! $16.41.
This one's not a brand new item, but I think it's neat! What can I say, I was a Yahtzee kid that was addicted to his NES? This combo just makes me smile. $15.42.
Another oldie, but goodie. I just love this Donkey Kong version of Jenga and it was one of those things that was hard to find when it was released. Now a little time has passed and now you can easily order it for all your fun Nintendo themed parties (I know you throw them, so don't bother trying to act all "Who, me?" about it!) $19.99.
I haven't forgotten you Whovians! I have no earthly idea how to play this, but there are Tardises! Tardisi? Tons of phone boxes, Doctor Who bad guy image discs and a spinner! That's already fun and I haven't even read the instructions! $24.99.
Reviews have called this zombie board game surprisingly fun. The game supposes you and your friends are trapped in an abandoned shack during the start of the zombie apocalypse and through rolls of the dice you must venture out to find batteries for a CB and a shotgun to help you survive. Apparently the edge this game has over other random zombie board games is that if you are out of luck and succumb to the living dead your character isn't gone, but gets to continue playing, going after your living friends. Play with your family, teach them young that if mommy or daddy or Aunt Marsha turns into a brain eating zombie you gotta put them right the fuck down! I joke, but apparently it's actually a very family friendly game despite it's gory premise. $21.88.
MODERATE ($25.00-$70.99)
The official Walking Dead TV board game is a lot like what was described in the above Oh No Zombies! game, but with characters you love! I own this one, actually, and haven't had a chance to play with my friends, but I did crack it open and it looks quality, and a ton of fun. You have a limited amount of supplies and if you die you turn into a zombie and try to ruin your friends' day. What's more fun than that? As an aside, look at the box art… it's crazy that we've already lost half the people shown on the front of the box, isn't it? I like that show. $32.99.
One more Walking Dead game (well, that's a lie, but you get a break before the next Walking Dead mention) here. This is one of those Plug-N-Play games that plugs into your TV and has a sensor that sits on top. It looks cheesy, it looks cheap, but the reviews on Amazon are surprisingly positive and say it's a lot of fun. I love these random weird TV tie-ins! $39.99.
Speaking of random, weird TV tie in board games, how about Dexter? Described as a combination of Clue and Life, this complex game allows for maximum freedom of the player to stalk a killer Dexter style, gather the tools needed and then high tail it to the marina to get rid of the body. Apparently there is much opportunity for cockblocking in this game, which could mean some flipped tables and dissolved relationships, so be warned! $28.21.
That weird looking chess set is geekier than it might appear at first glance. That's a Doctor Who Chess set, but not just any ordinary old Doctor Who Chess set, but one with lenticular pieces. Each piece is a clear plastic with a picture inside. Photos of the 11th doctor, Amy Pond, Rory Williams, River song, the Tardis, Judoon, Supreme Dalek, Weeping Angel, Cybermen, Silurian General Restac, Smiler and Pandorica move as you move the pieces. Yep. $39.99.
Fifty bucks seems a bit much for a Doctor Who version of Monopoly, but it looks cool and for those whose world is really rocked by the good Doctor then it'll be worth it. $49.99.
This is more like it. Thirty bucks and you get all sorts of vintage Marvel fun, with pieces that include the Infinity Gauntlet, Magneto's helmet and Cap's original shield and a full on Marvel board, money, "properties" (which are comics) and Chance and Community Chest replaced by Thpoom! and Smaaaash! $29.44.
This Legendary Halo version of Risk seems to be epic. For a small 2 person game you have a couple of regular boards to play UNSC vs Covenant trying to take territories, but for a larger game this box comes with a loooooong replica of the Halo ring (if you cut it and laid it flat, of course). Halo fans who haven't had enough of the video game can join the real world… and play multi-hour games in person with little pieces! Like a real person! Get off my lawn! $39.38.
BOOM! How's that for a segue? Finally we're at the good stuff! Halo is the reason I got an Xbox way back in the day. I heard it was a fun game, but I kind of stopped with the game consoles after N64. Then one huge winter storm was barreling down on me and my buddy Aaron and we decided to rent a console and Halo to give us something to do while we weathered the storm. The rest is history and I've been a fan ever since. The new Halo is done without Bungie (the developers of the first 3 games), but Microsoft set up 343 to bring this new series of Halo games to life. It's big, cutting edge (for consoles, don't start yelling at me already, PC gamers) and the multiplayer aspect is as good as it's ever been, incorporating a Call of Duty-ish XP system. The campaign is beautiful, however ultimately lacking, I found, but I only played it through once (on Legendary, which might explain why I didn't have too much fun with it) before having to concentrate fully on getting this guide published! I'm still worthless at multiplayer, but it seems more fun than the previous Halo games. Overall, short of brilliant, but a good game that had a ton of money thrown at it (and you can tell). $59.96.
I've noticed these limited specialty game tie-in Xbox controllers tend to sell out really fast and become really valuable on the secondary market. Halo 4 is only a week old and this special controller is already sitting around about 60 bucks.
The loveable so and sos at Thinkgeek came up with iCade, which turns your iPad into a stand up arcade system and now they've gone up a notch and invented the iCade retro wireless controller, which works wirelessly with your iPad, iPhone or Android phone. That means you can turn your smart phone or iPad into a portable gaming station whenever you want to. Any iCade friendly game apps (which is a lot, including the Atari Classics Collection that gives you access to 100 vintage games, and Pac Man) recognize this. Now play away! The iCade 8-Bitty controller runs you $29.99.
Where were we before I went off on a controller tanget? Oh, right. This holiday season's big games! To be completely honest, I wasn't a big fan of the last Modern Warfare game, but I quite liked the first Black Ops, so I'm looking forward to carving out some time post-guide/Thanksgiving/butt-load of catch up to shoot at some… Hell, I don't even know who the bad guys are in this game. Probably Russians. I'm gonna say Russians. $59.96 on Xbox, $59.01 on PS3, $59.96 on Wii U and $59.96 for PC.
I tried really hard to get into the first Assassin's Creed game, but something pulled me away and I didn't go back. Everybody loves them, though, and this new game, set during the Revolutionary War, looks pretty sweet, so I'll likely dip my toes back into the Assassin's Creed waters sooner than later, if only to scalp me some goddamn Redcoats! $57.53 on Xbox, $56.57 on PS3, $59.96 on Wii U and $49.99 for PC.
If I were forced to pick my favorite new game of the year, I'd go with Borderland 2. It's just fun, has all the addicting XP/level up/looting/Sandbox Universe elements I love in RPGs, but wrapped up in a stylized FPS. Oh, and the best part… it's funny as hell. The villain, Handsome Jack, is one of my favorite video game villains of all time. He's just such a perfect dickhead throughout the whole game, always chiming in to needle you in some funny way. Borderlands 2 is an improvement over the fun first game in that it took what was working with that game and improved it while fleshing out some of the plot problems and game play issues. This is a great holdover for Bethesda's next Fallout game, which they haven't announced, but I KNOW IT'S COMING DON'T JUDGE ME FOR YELLING I LOVE FALLOUT 3! $52.77 on Xbox, $52.88 on PS3, $54.02 for PC and $59.99 for PC download and Mac download.
Published by one of my favorite game companies, Bethesda, and developed by Austin's own Arkane Studios Dishonored was a big title for me this year. I haven't spent enough time playing to give you a full review, but I will say that they've made this game for true blue gamers, not casual gamers. This isn't a go-in-guns-blazing type game, but one where stealth is not only rewarded, it's pretty much mandatory. It's a different style of gameplay for me and I must admit I miss the freedom to choose my path that I have in a game like Fallout 3, where you can play it long distance, up close or somewhere inbetween depending on what perks and skills you upgrade. This one's more rigid. It's beautiful, frustrating, but fantastically rewarding when you figure out a sneaky way to achieve your objective that might not be obvious at the start. Plus you can make plague rats eat people. Bonus! $55.04 on Xbox, $56.27 on PS3 and $59.12 on PC.
When describing Robert Kirkman's Walking Dead books to people, I said they were like the best George Romero zombie movie he never made. With Telltale's Walking Dead game I could take that a step further and say it's the best Robert Kirkman Walking Dead tale he never wrote. Telltale's property adaptations have been simple. Fun, but simple. This one starts off that way, but episode to episode things get crazier and more complex and you realize you're so invested in the story beyond the gameplay mechanics. The writing is strong, the characters are all so ambiguous that when you're pressed to make life or death decisions very little is clear cut. Very high marks for this one. These have been released as Xbox Live Arcade episodes, but if you haven't played any don't fret. You actually saved yourself some money. All five episodes are available on disc, shipping out December 4th, for $29.99 on Xbox, $29.99 for PS3, $24.99 for PC download and $24.99 for Mac download.
Hey, look! The first Wii U exclusive game on the list! It's a new era! I feel really bad, but I didn't even realize the Wii U was about to release a few days ago. I'm a little out of it, I guess, but I wasn't really the target audience for the Wii despite my affection for Mario, Link and Samus. I'm curious to try the Wii U, with it's two screen (your TV and the actual remote) action, especially for a survival horror game. I bet they can wring some tension out of having to keep one eye on each screen at all times. More zombies! $59.96.
It's not a new Nintendo gaming device without a new Mario game to play on it, right? This new game returns Mario to the sidescrolling action he's best in and with the added second screen in the controller that, with a touch, can impact what's going on in the game. Man, this second screen business is going to mess with my head, I know it! $59.96, but temporarily out of stock. Keep checking back, though, as they're going to restock throughout the holidays.
Nintendo Land seems to be the big All-In-One game for the Wii U. Mario, Luigi, Zelda, Pikmin, Donkey Kong, Metroid, Captain Falcon and even Animal Crossing have little mini-games in what Nintendo calls a "virtual theme park." This is the one where they flaunt their exclusive characters with their new toy. $59.96.
These crazy Lego games are made for kids, so I find it extremely disturbing how much fun I get out of them as an adult. In my defense, there are a lot of subtle injokes and some bluer humor designed to go over kids' heads, so maybe I'm not the weirdo, did you ever think of that!?! They've finally tackled the Lord of the Rings films and yes, that means I have another game to throw on the stack of "when I have some free time" items. F you, books and other adult things! $49.99 on Xbox, $49.99 on PS3, $39.99 on Wii, $35.66 on 3DS, $29.99 on PC and $39.96 on Vita.
Ha! I won't need to arrange some time to play Lego Batman 2 because I already wasted that time! Done and done as they say. Pretty much every DC character pops up in this one and since they got the licensing rights from the movie people you actually hear John Williams' bombastic score when you fly around as Superman, which makes it worth the time and money to play this just by itself! $39.96 on Xbox, $39.99 on PS3, $29.44 on Wii, $29.96 on 3DS, $18.00 on PC and $28.51 on the PS Vita.
Going into the deep recesses of Disney's history, this game takes Mickey and Oswald the Rabbit through obscure (and not so obscure) worlds from Disney shorts and features. The first game never made it out of the Wiiverse, so this will be my first time playing, but I've always liked the idea of exploring lesser known Disney characters and worlds. $49.99 on Xbox, $59.96 on PS3, $39.96 on PC, $49.99 on Wii, $59.99 on Wii U and $35.99 on 3DS.
Gamers LOOOOVE Xcom. Love it. It's an upgrade of a popular PC game of the '90s and is a standard game set up (aliens invade and shit gets real), but the gameplay avoids FPS stereotypes. It's a bit more geeky. You command your resources in a tactical capacity, which requires a bit more strategy and acts like catnip to hardcore gamers. $59.03 on Xbox, $58.57 on PS3 and $59.96 on PC.
Square Enix put out this cop drama game that takes place in crime-ridden Hong Kong. The gameplay is very Grand Theft Auto, so if you're jonesing for some GTA action, this is your substitute this year! $50.49 on Xbox, $50.81 on PS3 and $49.99 for PC download.
This is where the entirety of the gaming community starts making fun of me because I included a tie-in game in the gift guide, for a movie that not a ton of people loved no less. While I do admit to having a rather large soft spot for movie tie-in games, I gotta say the Spider-Man game is actually pretty damn good. What's interesting about it is that it acts as a sequel to the movie, taking place immediately after the events of the movie. Curt Connors is in jail, but strange things are still afoot at Oscorp. Alistair Smythe has taken over and seems like a nice guy, but comic fans know there's something more to this dude. Lots of classic villains are incorporated and as usual it's just flat out fun to websling around New York City. The game is smarter than it should be, offering different strategies, whether you want to go in webs blazing or play it all secretive and hidden like the Batman Arkham games, the choice is yours. Fun story, good gameplay and just a lot of fun for fans of ol' webhead. $41.70 on Xbox, $45.80 on PS3, $39.97 on Wii, $49.99 on PC and $24.96 on 3DS.
Available only on PS3, this three game bundle includes upgrades to PS2's popular Ratchet & Clank series. Included in this pack are Ratchet & Clank, Ratchet & Clank: Going Commando and Ratchet & Clank: Up Your Arsenal. You can now unlock trophies, play online multiplayer and see these games as purty as they've ever looked. $26.00.
Another PS3 only title out this year is the Journey Collection, which brings together three of indie game developer thatgamecompany's efforts: Flower, flow and Journey. Each offer atypical, zen-like gameplay that focuses on lulling you into a sense of emotional calm. I'm more of a turn-that-dude's-head-into-pink-mist gamer, but hey, man… sometimes you just gotta give peace a chance! $29.96.
Halo notwithstanding, Far Cry 3 is the big FPS release of the holiday season. Stranded on an unmarked island with warring criminal factions, your character has to survive by the skin of his teeth… and a sniper rifle… and knife. You know how this goes. The guys from the Assassin's Creed games designed Far Cry 3 and if you watch the various gameplay footage and game trailers out there you'll know at the very least you're in for a beautiful looking game. Available right now for pre-order, the game ships December 4th. $59.99 on Xbox, $59.99 on PS3 and $49.96 for PC.
NOTABLE PRE-ORDERS
Now, if you'll allow me to go off on a slight tangent, I'm going to list a couple of games that come out in a couple months that I'm quite excited for. All are available for pre-orders and in some of their cases they have really nifty collector's editions you should take advantage of. These collector's sets tend to become incredibly sought after and sell quickly.
Dead Space is a really fun sci-fi/horror series developed and published by EA. It's like if John Carpenter's The Thing infected James Cameron's Aliens while Ridley Scott's Alien threw some its DNA into the mix to spice things up. Okay, that comparison got really creepy really quickly, let's move on, shall we? The Dead Space games are super fun, super freaky and really nail that perfect dark sci-fi/horror atmosphere. The third game comes out on February 5th and if you pre-order through Amazon you get an upgrade to the limited edition which allows you to start off with two good suits and two weapons right out of the gate. $56.99 for Xbox, $59.96 for PS3 and $59.96 on PC .
The first Bioshock game rocked my world. Combining sci-fi horror and fantasy elements in an art deco-themed period underwater city world is kind of my spirit animal if you ken. The second game was good, but didn't capture me in the same way, but they're going all out for this new entry, abandoning the underwater city theme and going about as far away from that as you can. From the ocean floor to a floating city. I'm dying to get my hands on this one and thank the video game gods it finally hits the market in February. Pre-ordering the regular edition gets you early access to Industrial Revolution, a set of Bioshock themed minigames that allow you to earn exclusive gear items and in-game cash so you can hit the ground running when you finally get your grubby little mitts on this sucker! $59.96 for Xbox, $59.96 for PS3 and $59.96 for PC. Make sure to look below for the pretty Ultimate Collector's set!
Everybody got together and decided they didn't want me to leave my house for the entirety of February 2013. It's my birth month, so I guess it's just a bunch of presents for me… that I have to pay for… Wait, that's not what a present is! Where was I? Oh, yeah. Dead Space 3, Bioshock and Aliens Colonial Marines all hit within weeks of each other and I'm excited for all of them. Perhaps it's a fool's hope that a console marines vs. aliens game will kick ass, but I love the look of this game and the fact that Gearbox (those Borderlands 2 guys) are involved. The game promises the ability to customize your marine through XP upgrade choices and lets you explore LV-426 while firing movie-authentic pulse rifles. How is that not totally badass? $59.95 on Xbox, $59.95 on PS3 and $49.95 for PC. Also check below for an ultimate edition that you'd be crazy to pass up!
EXPENSIVE ($71.00-$249.99)
If you're going to pre-order Aliens: Colonial Marines, this is the way to do it. You get the game, a nifty "Xeno Hive" to put your game in and a goddamn Powerloader! Even if the game sucks all the dongs in the world, that powerloader figure is awesome! Plus, this edition also gives you the ability to use Ripley's Flamethrower as a weapon, has more was to pimp up your marine character and, best of all, unlocks the ability to play as Hicks, Hudson, Apone or Drake in multiplayer! Game over, man! $99.99 for Xbox and $99.99 for PS3.
The Bioshock Infinite Ultimate Songbird super special gotta have it collector's edition comes with so much stuff! The centerpiece is that giant figure, of course, but there's also a hardcover Art of Book, download codes for the soundtrack, lithographs, keychains and in-game abilities, gear and content designed to make you feel like a total badass. They didn't skimp on this one and if you want it you better pre-order now as these things always sell out quickly. $149.96 on Xbox, $149.96 on PS3 and $149.99 on PC.
END OF PRE-ORDERS. AS YOU WERE!
So, what you have here is the ability to play your old NES and SNES games while on the go. This portable RetroDuo has connections for both. That's about it. Have fun, vintage gamers! $85.89.
I'm in a tough spot with this one, the Neo Geo X Gold Limited Edition because it's cool as hell, releases December 6th and should tickle the fancy of any old school gamer… It is a portable, fancy gaming system that comes with its own arcade joystick station for playing at home, has 20 games built in games including Fatal Fury, Magician Lord, Metal Slug and King of the Monsters, but it's also apparently super in demand. People are selling their pre-orders for over twice the value on Amazon's Marketplace and the only place I could find it with the pre-order in place was Gamestop and they could go out of stock at any time between the writing of this and its publication (I've already seen that happen at Target's website, just from finding it and placing it on the list to writing about it). So, I'm going to cross my fingers and hope this one doesn't up as a cocktease. $199.99 at Gamestop.
FOR THE SUPER RICH ONLY ($250.00 and up).
Listen, we all know they're announcing the next gen consoles next year. Microsoft and Sony haven't said jack, but the wheels are moving, the rumors are buzzing… plus it's just time. So I would advise against buying almost any console until that announcement is made and prices drop (or you start saving your money for that surely to be crazy-pricy new systems). My one exception is this dorktastic Limited Star Wars Special Edition Xbox. It looks like R2, beeps like R2 and has a gold plated controller… It also comes bundled with a Kinect, has 320 gigs of storage and comes with two games: Kinect Adventures and Kinect Star Wars. It's got all the bells and whistles, is geeky cool and will certainly be off the market sooner than later and hard to find. So, this is your last shot at it. $379.99.
Hailed as the new generation of portable gaming, I have to say the Vita looks pretty sweet. Minus a small relapse into Nintendo's DS, I kind of left portable gaming behind with my Game Gear. But the Vita looks to be that first, important, step bridging the high quality of console gaming and the convenience of handheld portability. High quality screen, front and rear cameras and access to the Playstation Network make the Vita hard to ignore. It comes in two different versions, a 3G/Wifi device and a cheaper Wifi only device. $276.99 for the 3G/Wifi version or $249.99 for the Wifi. But if you're going to go the Wifi Vita route, you should take advantage of one of the Vita Bundles that come with a game. There's an Assassin's Creed Bundle for $249.96, a Call of Duty Black Ops 2 Wifi bundle for $249.00 and a Madden NFL 13 Bundle for $249.99.
The Wii U, Nintendo's brand new gaming device has hit and like any brand new Nintendo gaming device they didn't make enough to go around, so it's a bit of a whore-bitch finding one online. Nintendo really likes two screen gaming, don't they? I'm old and am easily overwhelmed, but I'd be lying if I said I wasn't intrigued by this step from Nintendo. The basic idea, if you don't know, is you not only have the Wii U console, but also a large tablet-like "controller" that has a second screen to really keep you on your toes and enrich your gameplay experience. Amazon's Marketplace has them easily available for a $100 flipper upcharge, but your best bet is actually finding them in stores. Target, for example, doesn't have them online, but a quick store search tells me the 32gig Wii U Console are in a lot of close stores. Unless Target is lying to me (and why would it, we're good friends!), that's the way to go. $349.99.
GEEK HOME SUPPLIES
I'm doing a little something different this year and breaking off some stuff from the usual Gadgets/Collectibles arena. I mean, an Enterprise Pizza cutter ($18.65, by the way) is cool, but not really a collectible, right? So this splinter group will be pretty much household supplies. I stretch a little bit here and there, but it's all within reason. Kitchen tools, holiday decorations, Christmas ornaments, stuff for the car and more await you below!
CHEAP ($24.99 AND UNDER)
One of the most popular things in last year's Guide was the Han Solo in Carbonite Ice Cube Tray, which when filled with water made little frozen Han Solos. Just what you want hitting against your teeth when you're downing your Diet Dew, right? Well, that was so beloved they've now decided tiny ice cube Hans aren't enough. That sucker is the "Deluxe" one that is a 6 ½ inch tall mold for one big, solid chunk of ice… or jello if you're creative. Why not? If you want the small guys (the small ice cube tray) they're only $9.99. The big guy ships in December and is $14.99.
Han can't get all the glory. These floating Stormtrooper heads deserve to love, too. They're kind of creepy now that I take a good look at them… Whatever, they can turn evil. I can still gnaw 'em down to size if they try to roll out of my glass. Stormtroopers are $9.99 and there's also a Darth Vader Ice Cube Mold for $9.99.
This is my personal favorite of the ice cube themed additions to this year's guide… I guess because the Companion Cubes are already mostly ice cubes anyway and it's kind of subtle that something geeky is going on in your drink. It's from Portal if you think I've had a mental break and am just saying random things right now. $12.99 (turret not included).
Okay, I know it's super nerdy but I legitimately think that's fucking cool. Why is everything Portal related awesome? Even spatulas! Someone call Weird Al! $14.99.
Now we're talking! Turn your fridge into the bridge of the Enterprise or the Arena (it's another background that comes with this set) and play magnet dolls with Kirk, Spock, Bones, Kor and a Gorn. $9.99.
Is there anything R2 can't do? He can shoot lightsabers out of his head, have surprising rocket feet, project holograms of a hot, young Carrie Fisher bending over at a moment's notice and keep your lunch cool! Jokes are all fine and dandy, but I would have seriously lost my shit if 10 year old me could have taken R2 to school and had his lights blink and R2 sounds bleep and bloop as I pulled out my lunch. I don't know if that's an ass-beating today, but back in my day everybody my age, from the cool kid to the outcasts, liked Star Wars. This thing is only $19.99.
I'm so sorry, I should have deleted this from the guide because it's not available anymore, even on Think Geek, and including it here will just get your hopes up that you can be be a badass when popping the top of your next bottled beverage, but I just couldn't bring myself to wipe it away. It's too neat looking and deleting out of the Guide would be like denying it ever existed and I'm no Millennium Falcon Bottle Opener denier! No sir! You could have gotten it for $19.99 at Think Geek.
The Falcon flew the coop, but Pac Man stuck around. This bottle opener has a magnetic back to stick to your fridge. So, have Pac Man sticking out of your fridge. And… uh… Fridge Pac Man! $11.99.
When you wake up and turn on your news while the coffee pot bubbles, you know you need this Troy and Abed In The Morning mug to start your day off right. Troy and Abed in the Mor-ning! $15.00.
I know when I was a kid I desperately wanted my Rubik's Cube to also hold liquid and now all my childhood dreams have become a reality! Okay, I lied about that, but I still like this mug. It is colorful and neat. $12.99.
So you're sitting there, drinking your high quality Jimmy-in-Pulp-Fiction good coffee, peacefully reflecting on your life, the friends and lovers who have criss-crossed your existence over the last HOLY CHRIST THERE'S A SHARK ATTACKING MY FACE! That's this mug. But don't worry, it's not a real shark. It's just part of the mug, you silly goose! $9.25.
I'm sorry Troy and Abed, I have to take back your first place 2012 Holiday Gift Guide Mug trophy because I totally forgot this '70s Aperture Science logo mug was here. Second place isn't too bad, right? I mean, look at how retro sweet the Portal mug is! And only $9.99.
Alright, even though that Live Long and Prosper hand looks a little funky, I gotta say this set of Star Trek Cookie Cutters kind of rules. You get 5 cookie cutters of various old school Trek shapes… $19.99. Now if only there was a way you could take the cookies out of the oven without burning your fingers…
Yes, they've done everything geeky now. There is a Live Long And Prosper Oven Mitt. We can all retire and finally grow up because there's no place left to go from here. That took all the awesome in the room and put it in it's pocket… which has to be huge because it has to fit that creepy huge hand. $14.99.
Awww, that's adorable. Charlie Brown and Snoopy Salt and Pepper shakers that just wanna hug because they're best friends! D'awwwwww… $13.11.
That's right, I put a boob in my Holiday Guide. And I'd do it again. What is that thing, you may ask… actually, you know what that is. The real question is why, not what and I'll tell you my friends. That is a creamer. You put the cream for your coffee in there, give it a squeeze and guess what squirts out? Yep, you're catching on! Gag gift or creepy single guy living alone enjoying creaming his coffee a little too much every morning. You make the call. $10.12.
Aw, look at that little guy! R2 is bringing someone a present on Hoth. I know it's Hoth because there's snow and obviously Hoth is the only canon Star Wars planet depicted as having snowfall and okay I'll stop now. $9.99.
This Santa Vader Hallmark Ornament is motion activated and makes sounds as you pass! You want this desperately! Search your feelings, you know this to be true! $19.95.
Han on Tauntaun! It speaks! It will see you in Hell! $22.28.
These geeky ornaments are a slippery slope. I wanted to waste money on DVDs and Blu Rays this year and just building this little section of the guide I've already bought a few geeky trinkets for the tree this year. Including this one. Someone help me! There's a Hallmark Ornament recovery group, right? $13.97.
Now we're getting into the Holiday Spirit! Nothing says Merry Christmas more than an Old God wearing a Santa hat hanging from a limb of your bushy pine. $9.50.
Yep, I bought this one, too. What's wrong with me!?! ET better do some lawn work when he gets here, that's all I'm saying. AND STAY AWAY FROM MY REECES PIECES! Shh, I love you ET. I'm sorry for yelling. $17.55.
Be a patriot and get Cap on your tree! It's a Hallmark Gold Crown Exclusive. I have no idea what that means, but it sounds really fancy. $19.95.
If you're going Avengers, you can't forget Iron Man. By the way, where the hell is Agent Coulson's Hallmark Ornament? $15.95.
Aw, look. Harry Potter and Voldemort are working together to ring in the season with their Christmas colors wand magic things. $24.70.
Socks and thermal underwear masquerading as fun-looking presents shall not pass, amirite? The Hobbit Gandalf Hallmark ornament is $17.28.
Hallmark also has a Dark Knight Rises piece this year. The Bat was pretty rad, I admit and I'm sure it'll look great hanging on your tree. $22.50.
Alright, this is super cool. Thematically perfect, a great moment from the movie and an all around good looking ornament from Hallmark. $21.48.
Before you get too excited, that photo is a little misleading. Those are both great geeky little Whovian Christmas Ornaments, but they don't come in a pack together. It should be obvious… I mean, it's not like the TARDIS is going to be hanging out with a Red Dalek or anything, you know? They are sold separately, but they're not too expensive. It's never too early to nerd up your Festivus tree! The TARDIS is $11.99 and the Dalek is $14.99.
Why go for a boring old stocking that is all soft and velvety when you can have a pixilated stocking? That's what I always ask myself every Christmas morning. Santa finally answered my wish and granted us an 8 Bit Stockingthat stands 14" tall and is big enough to hold all the best stocking stuffers! $9.99.
This is another repeat, but how could I list the 8 Bit stocking without the 8 Bit wreath? Do I look like an 8 Bit homewrecker to you? What do you mean I kinda do!?! Who are you to judge me? So this 8 Bit wreath lights up and makes your door way cooler than most doors in the immediate vicinity. $19.99.
Yay! The geek wrapping paper is back in stock! You have your choice of Binary, Zombies Christmasbots, Non Denominal, Equations and "Can Has." I'm partial to the equations and binary packs, myself. They are $5.99 each pack.
If you don't want to go geek with your wrapping paper, why not go bacon? And why is "Why not go bacon?" not said more often? BURNING QUESTIONS, PEOPLE. Also, please, please, please wrap you present to your dickishly Vegan friend with this wrapping paper. Please, please, please, don't make me beg more! $3.99.
That red monster up there is not a candy torture device. It is actually a snowball maker. Nifty, right? We have now officially evolved past the point of getting your fingers all cold when you go out for snowball war. And it's cheap, too! The Flexible Flyer Snowball Maker can make a perfectly round snowball in less than a second (snow needed, of course) and is a tiny $5.00.
Remember when I said that geekdom had reached its limit with the Live Long and Prosper Oven Mitt? I was wrong! That spinning beast is a Wampa hand… and it's an ice-scraper for your car windshield in the frosty winter months. What'll they come up with next? $24.99.
You can use your Wampa ice scraper hand to reveal geeky Star Wars window decals! You can make a Skywalker family unit or mixa and match. You can do nothing but Ewoks and Jawas if that's what floats your boat. Just remember people will see you driving that car. You get 50 decals covering 19 sets of characters in different variations that you can mix and match to your heart's content. $14.99.
Like the Star Wars decals, but with 100% more Marvel characters (although after the Disney Lucasfilm buy, aren't they all Marvel characters now?) Mix and match your Spider-Man, Captain America, Wolverine and Iron Man families (yes, there are kid and lady version of each). 50 decals in all (includes the Marvel Logo Decals). $14.99.
You know those everyday situations when you get your mail and are at once besieged by that goodie two shoes He-man, his asshole cat and that little red floating thing that won't ever shut the hell up? Annoying, right? Well, now with modern technology it is possible to fight those guys AND make sure your mail is opened in a tidy, no nonsense fashion. It's no Power Sword, but Skeletor's sword does the job. $23.99.
One of the reasons I have a geek housewars section of the guide is that I bought my first house this year and have entered into the adult world of home ownership. Adult stuff sucks, so you have to cut it with a generous helping of kid stuff to as to not wake up one morning wearing a business suit and clutching a Wall Street Journal in your hand. The area of the house I'm the most perplexed about is the garage. I want to hang stuff in there, but Texas summers will make it a bake house, so I don't want to put up any original posters or any other such valuables… When searching for stuff for the guide, I saw these peel and stick wall decals and something went off in my brain. These are perfect for the bare white garage walls! Like Iron Man here. He's cheap, stands 48" tall (not quite full sized, sadly) and looks like he can kick a burglar's ass if they try to break in via the garage. There's some bigger decals in the next section, but Iron Man is nice and cheap at $17.99.
Why go for a regular old flashlight when you can pretend like you're Darth Vader when the power goes out and make whoosh-whoosh sounds with your mouth as wander around in the dark trying not to stub your toe on that goddamned coffee table. Who puts sharp edges on furniture anymore anyway? You can go for the Red Vader LED flashlight or the Blu Luke LED flashlight. Each are $19.99.
I don't know why I love that bleeding skull candle so much, but I so want one. Stock up for Halloween 2013 or your next Black Mass. Or this Christmas if you really want to freak out your in-laws. $12.99.
Light switches are so boring, little white buttons that just blend into the wall and try not to be noticed. What are they hiding? Who do they work for? Get the Government bugs out of your lightswitches and replace them with a light up Joystick switch. After a few minutes with a screwdriver and the lingering smell of burnt hair when you slip and slightly electrocute yourself you can be in business! Down on the joystick turn the lights off, up turns the lights on and the two buttons make arcade sounds should you get bored and want to freak out your cat. $19.99.
If you need to make your shopping list now you don't have to use boring old paper or silly smartphone notes… you can write it on Matt Smith's face! Hashtag Obama's America. $7.65.
Firstly, fuck that. I like it, but fuck that. Listen, I get the reference. Sometimes you gotta send someone a message and this version won't get you yelled at by PETA… well, it is PETA, so you'll probably still get yelled at, but you know what I mean. Horse head in the bed/Godfather I get it… but for the love of all that is holy why are its eyes white!?! The blood doesn't bother me, but I couldn't sleep next to the white eyed steed of Satan himself. That might just be me, though. $24.95.
MODERATE ($25.00-$70.99)
In my notes for this one I listed it as "Creepy Photo Pillows." This website called Pillowmob allows you to order customized pillows so you can make your face into a pillow. Just what your loved ones all wanted! I guess you can do what you want, but the faces are the things that make me laugh. There's also a lot of room to get really inappropriate here if you want a unique gag gift. I'm just saying. $30.00.
Here's another one of those Peel and Stick wall decal things. RuffaloHulk Smash your puny wall! Over 67" tall and 40" wide, this one's not messing around! $50.99.
I haven't forgotten you Katnissians! Twilight's like totally over, but Hunger Games fever is building! This super nice bookend will probably get your nieces to pledge to take your place should Elizabeth Banks pull your name out of a hat, so it's a good investment at $33.99.
Yeah, buddy! DeLorean Christmas Tree ornament! The geeks have won! Go suck an egg, Santa/Elves/Angels/Candycanes! $27.50.
Now you can have Old Spock greeting Young Spock hanging from your Christmas Tree, just as Gene Roddenberry always wanted! That's actually pretty neat. I like it! $29.95.
Yoda and R2 lights for your tree. Okay, that's cool. 10 lights per string, each string is about 11.5 feet long and you have your choice of R2 or Yoda for $29.99.
On the one hand if your family to do list is on a Harry Potter Proclamation Board you're a super cool parent, but on the other by setting it up you're essentially telling your kids that you're Dolores Umbridge and you'll make them cut themselves if they piss you off. This dry erase board is 14" tall and is made to look just like the one in Order of the Phoenix. It comes with two dry erase markers and an eraser and no meowing kitty cat plates. $49.99.
This geeky gift set of Star Trek themed kitchen tools looks super fancy. Coming in a collectible tin with the Federation emblem on it, you get two bottle openers in the shape of the Starship Enterprise and one corkscrew in the shape of a Klingon Bird of Prey. Boom, that's shopping done for dad! $43.41.
One of my favorite things about this Tiffany-inspired Jack Skellington lamp is the Amazon product features description, which is just a bullet point list that says things like "From the Mind of Tim Burton" followed by "Lamp." Well, as a poet once said, "I love lamp." $49.99.
Star Wars merchandising has infiltrated every other part of your life, why not just give in and get a lightsaber umbrella, too? You have a few different styles to choose from: Anakin's Saberbrella is $32.57, Vader's Saberbrella is $39.47 and Obi-Wan's is $38.68.
If you only knew the power this Ceramic Darth Vader Cookie jar wields. If you crave excitement, adventure and cookies then this one is for you. Darth Cookie stands 12 inches tall, is hand-painted and believe it or not is a limited, numbered collectible. But he mostly just exists to keep the bugs out of your cookies. $63.73.
If you don't think ol' Darth "Nooooooooooooo" has what it takes to protect your last stash of now super valuable Twinkies, then put a call out to the Hulk cookie jar. No guarantee he won't smash your cookies, but that's the gamble you take when enlisting the help of the big green beast. $38.44.
EXPENSIVE ($71.00-$249.99)
If I had a nickel for every email and tweet I get asking if I'll include an Exorcist-inspired creepy-ass one of a kind hand painted vase in the Holiday Gift Guide this year I'd have exactly no nickels. But now that you've seen it you totally want it right? I know I do. Made by Cass McClure, who works as an effects tech in LA, by the way, this little Etsy find is pretty rad if I don't say so myself. $225.00.
We've made it to the end of Part 2! One more installment is on the way, covering Music, Collectibles, Toys, Gadgets, Apparel and Super Rich Only stuff! It's gonna be a big finish, squirts! Stay tuned!
-Quint
quint@aintitcool.com
Follow Me On Twitter
+ Expand All

Nov. 22, 2012, 9:19 a.m. CST

by NightArrows

Fuck that pillow case shit, get one of these: http://www.kropserkel.com/horse_head_pillow.htm

Nov. 22, 2012, 9:34 a.m. CST

by billyhitchcock1

Nov. 22, 2012, 10:03 a.m. CST

by allyousay

Nov. 22, 2012, 10:09 a.m. CST

by grassh0pperunit

Is it wrong that I want everything on this list? www.nonipplesonthesuit.com

Nov. 22, 2012, 10:18 a.m. CST

by hallmitchell

Along with the Damon Echol's book.

Nov. 22, 2012, 10:43 a.m. CST

by Deceased Fan

Nov. 22, 2012, 10:45 a.m. CST

by Deceased Fan

I wish my family visited AICN...err, on second thought. Some things need to stay private.

Nov. 22, 2012, 10:46 a.m. CST

by Cobra--Kai

Wow, big pat on the back - I cant possibly read everything but you really went the extra mile on this article. Well done! Have been playing COD: BLACK OPS 2 a whole lot since it came out - the best map remains Nuketown 2025 and the sons of bitches took it away after the weekend. Worst PR decision in history of gaming by Activision. After a brutal bit of campaigning by fans its now back on rotation but not available as a single choice map like it used to be. Am intrigued by ZombiU and the new Wii - anyone got it?

Nov. 22, 2012, 10:59 a.m. CST

by Buck_Futt

It's the "Mind's Eye" version, which is (surprisingly) MUCH better than the BBC version. Had it on cassettes when I was a kid, and it's really quite well done, although obviously on a low budget. Peter Jackson's script won't be nearly as good as the one they used for this version...

Nov. 22, 2012, 11:04 a.m. CST

by Deceased Fan

Total Recall is on my Christmas List. I just hope no one mistakes Arnold's book for the Colin Ferrell movie. Total Re-Gift.

Nov. 22, 2012, 11:06 a.m. CST

by Buck_Futt

Nov. 22, 2012, 11:10 a.m. CST

by Logan_1973

Although I'm still not buying into the genius prediction of video game movies becoming tentpoles.

Nov. 22, 2012, 11:26 a.m. CST

by heyoucantlaughatthat

The Shia Labeouf cartoon book peaks my interest in a strange way

Nov. 22, 2012, 11:30 a.m. CST

by IAmLegolas

picked up the JRR Tolkien Art of The Hobbit book .... I think I'll skip the Visual & Movie guides, judging by the LOTR versions, they are mostly for newbs with very plain and basic info ... but the Chronicles one is an entirely different animal altogether.

Nov. 22, 2012, 11:31 a.m. CST

by BigSchmoopie

I love these lists. More for myself than anything. Thanks for posting and keep em coming!

Nov. 22, 2012, 11:45 a.m. CST

by machosancho

There is a large geek subculture of hobby boardgamers, and there are a lot of good games that fit within the context of this website. For example, though about 5 years old, Battlestar Galactica is one of the best boardgames. After reading your suggestions for boardgames, it left me feeling mehh.

Nov. 22, 2012, 12:12 p.m. CST

by NightArrows

No, the ending to the Dark Tower was brilliant, it's a shame you can't see it as such.

Nov. 22, 2012, 1:02 p.m. CST

by Mike J

This is an absolutely brilliant article. I am very interetsed in the book on Bunker Hill and wouldn't have know this - or all the other cool stuff - existed without you. Many thanks indeed!

Nov. 22, 2012, 1:03 p.m. CST

by clupula

Bioshock Infinite on PS3 comes with the original Bioshock on the disc, as well. Assassin's Creed III has four exclusive missions, only on PS3, having to do with Benedict Arnold. Also, find it weird that the only PS3 exclusive series you bring up is the one for kids, Ratchet & Clank, when there are also collections for God of War, Infamous, Uncharted, and Killzone for the three people who like FPS games but didn't buy a 360. You shouldn't really advertise videogames unless you can fairly look at them and the advantages and disadvantages of each system/version.

Nov. 22, 2012, 1:17 p.m. CST

by mr.underwater

Nov. 22, 2012, 2:23 p.m. CST

by MooseMalloy

Nov. 22, 2012, 3:24 p.m. CST

by Loosejerk

SUCK! You shouldn't just go for "theme" or brand. Although gamer geeks are going to know what the real good picks are....you could be doing a service for those curious of the better, new board/tabletop games for the holidays.

Nov. 22, 2012, 3:31 p.m. CST

by NotEnoughBiehn

Or else you'd also have to ask 'how come no PC games?'

Nov. 22, 2012, 4:25 p.m. CST

by Bobo_Vision

Nov. 22, 2012, 4:43 p.m. CST

by Deceased Fan

Nov. 22, 2012, 5:06 p.m. CST

by Bobo_Vision

Nov. 22, 2012, 5:08 p.m. CST

by I am not a number

Looks a little more - indiscrete. Great job as usual on the list, Quint!

Nov. 22, 2012, 7:19 p.m. CST

by D.Vader

Nov. 22, 2012, 7:32 p.m. CST

by D.Vader

Nov. 22, 2012, 7:48 p.m. CST

by D.Vader

Nov. 22, 2012, 7:58 p.m. CST

by D.Vader

Nov. 22, 2012, 10 p.m. CST

by TheBringerOfRain

Great reading for Thanksgiving night. Some very cool ideas.

Nov. 22, 2012, 10:16 p.m. CST

by obijuanmartinez

Nov. 22, 2012, 10:49 p.m. CST

by Jaka

Ordered! It's miiiiiiiine!

Nov. 22, 2012, 11:01 p.m. CST

by Jaka

...so I'm surprised there's so much anticipation for a product from them. Maybe people have just forgotten.

Nov. 22, 2012, 11:02 p.m. CST

by Jaka

...really looking forward to Round Three.

Nov. 22, 2012, 11:22 p.m. CST

by Jaka

I know it doesn't come out until WHENEVER ( although I hope it really is March) but I can think of quite a few younger folk (not kids, but those that would think it was cool to get a hot new game the day it was released three months later) who would be stoked on getting a print out of the receipt for this thing on Christmas morning. My nephew being one of them.

Nov. 22, 2012, 11:27 p.m. CST

by Sean

Nov. 23, 2012, 6:43 a.m. CST

by Octotron

Amazing. Good to see all The Hobbit stuff. (Please let the film be good.) My holiday recommendation for those here who read books / like fantasy stuff: check out Rispin Quill. It's a cross between JRR Tolkien and Terry Pratchett. Or just wait for the film to be made of course. Your choice. Ho ho ho!

Nov. 23, 2012, 8:14 p.m. CST

by phifty2

The Dark Tower: The Complete Concordance. It's a must buy.

Nov. 24, 2012, 5:33 a.m. CST

by Richard

The Buffy book is just the 'secret' present I've been looking for for my girlfriend.

Nov. 24, 2012, 10:11 a.m. CST

by puto tenax

Quint, You made my morning. Thanks for letting me forget reality for an hour. Loved the animated movies of the stuff doing what it's supposed to do. Great effort, and I do appreciate it.

Nov. 24, 2012, 3:01 p.m. CST

by Kid Dynamite

It's going fast folks, if you don't want to pay double the amount I suggest you go to gamestop right now and pre order the sombitch!!!

Nov. 25, 2012, 4:09 p.m. CST

by Autodidact

Nov. 25, 2012, 4:57 p.m. CST

by LordPorkington

Had it signed at the library on Martha's Vineyard (it was the first softback copy to be sold to a member of the public right off the UPS truck) and now it sits proudly next to my Rinzler Star Wars and Indiana Jones books. Also got to talk to the author and some of the locals who remembered the filming. It was a great day. Shame I couldn't stick around for the presentation due to the stupidly early last ferry times back to the mainland.

Nov. 25, 2012, 6:01 p.m. CST

by mascan42

Shame on you. No geek collection is complete without it. http://www.thinkgeek.com/product/ee4a/

Nov. 25, 2012, 6:35 p.m. CST

by angry kitty

I am torn. I cannot wait to play it but am sad to see this series end. Yes, it's that good.

Nov. 25, 2012, 8:56 p.m. CST

by Nintendarth

You'll feel GREAT about yourself as you read THE ART OF BORDERLANDS 2 knowing that the family you didn't help with a single penny of money slowly dies of starvation. MERRY CHRISTMAS TO ALL!

Nov. 25, 2012, 8:57 p.m. CST

by Nintendarth

NEVER forget. You COULD spend your money on helping the starving, the homeless, the elderly without heat. But - nah, what the hey? Get THE ART OF BORDERLANDS 2! ENJOY! HAPPY HOLIDAYS!

Nov. 25, 2012, 8:58 p.m. CST

by Nintendarth

Although related, food insecurity and poverty are not the same. Unemployment rather than poverty is a stronger predictor of food insecurity. Povertyi In 2011, 46.2 million people (15.0 percent) were in poverty. In 2011, 9.5 million (11.8 percent) families were in poverty. In 2011, 26.5 million (13.7 percent) of people ages 18-64 were in poverty. In 2011, 16.1 million (22.0 percent) children under the age of 18 were in poverty. In 2011, 3.6 million (9.0 percent) seniors 65 and older were in poverty. The overall Poverty Rate according to the Supplemental Poverty Measure is 16.0%, as compared with the official poverty rate of 15.1%.ii Under the Supplemental Poverty Measure, there are 49.1 million people living in poverty, 2.5 million more than are represented by the official poverty measure (46.2 million).iii Food Insecurity and Very Low Food Security iv In 2011, 50.1 million Americans lived in food insecure households, 33.5 million adults and 16.7 million children. In 2011, 14.9 percent of households (17.9 million households) were food insecure. In 2011, 5.7 percent of households (6.8 million households) experienced very low food security. In 2011, households with children reported food insecurity at a significantly higher rate than those without children, 20.6 percent compared to 12.2percent. In 2011, households that had higher rates of food insecurity than the national average included households with children (20.6 percent), especially households with children headed by single women (36.8 percent) or single men (24.9 percent), Black non-Hispanic households (25.1 percent) and Hispanic households (26.2 percent). In 2011, 8.8 percent of seniors living alone (1 million households) were food insecure. Food insecurity exists in every county in America, ranging from a low of 5 percent in Steele County, ND to a high of 37 percent in Holmes County, MS.v Seven states exhibited statistically significant higher household food insecurity rates than the U.S. national average 2009-2011: iv United States 14.7% Mississippi 19.2% Texas 18.5% Arkansas 19.2% Alabama 17.4% Georgia 17.4% Florida 16.2% North Carolina 17.1% Use of Emergency Food Assistance and Federal Food Assistance Programs vi In 2011, 5.1 percent of all U.S. households (6.1 million households) accessed emergency food from a food pantry one or more times. vii In 2011, 57.2 percent of food-insecure households participated in at least one of the three major Federal food assistance programs –Supplemental Nutrition Assistance Program (formerly Food Stamp Program), The National School Lunch Program, and the Special Supplemental Nutrition Program for Women, Infants, and Children. viii Feeding America provides emergency food assistance to an estimated 37 million low-income people annually, a 46 percent increase from 25 million since Hunger in America 2006. ix Among members of Feeding America, 74 percent of pantries, 65 percent of kitchens, and 54 percent of shelters reported that there had been an increase since 2006 in the number of clients who come to their emergency food program sites.x Unemployment Rates for States Annual AverageRankings Year: 2011 Rank State Rate UNITED STATES 8.9 1 NORTH DAKOTA 3.5 2 NEBRASKA 4.4 3 SOUTH DAKOTA 4.7 4 NEW HAMPSHIRE 5.4 5 VERMONT 5.6 6 IOWA 5.9 7 WYOMING 6.0 8 OKLAHOMA 6.2 8 VIRGINIA 6.2 10 MINNESOTA 6.4 11 HAWAII 6.7 11 KANSAS 6.7 11 UTAH 6.7 14 MONTANA 6.8 15 MARYLAND 7.0 16 DELAWARE 7.3 16 LOUISIANA 7.3 18 MASSACHUSETTS 7.4 18 NEW MEXICO 7.4 20 MAINE 7.5 20 WISCONSIN 7.5 22 ALASKA 7.6 23 PENNSYLVANIA 7.9 23 TEXAS 7.9 25 ARKANSAS 8.0 25 WEST VIRGINIA 8.0 27 NEW YORK 8.2 28 COLORADO 8.3 29 MISSOURI 8.6 29 OHIO 8.6 31 IDAHO 8.7 32 CONNECTICUT 8.8 33 ALABAMA 9.0 33 INDIANA 9.0 35 TENNESSEE 9.2 35 WASHINGTON 9.2 37 NEW JERSEY 9.3 38 ARIZONA 9.5 38 KENTUCKY 9.5 38 OREGON 9.5 41 GEORGIA 9.8 41 ILLINOIS 9.8 43 DISTRICT OF COLUMBIA 10.2 44 MICHIGAN 10.3 44 SOUTH CAROLINA 10.3 46 FLORIDA 10.5 46 NORTH CAROLINA 10.5 48 MISSISSIPPI 10.7 49 RHODE ISLAND 11.3 50 CALIFORNIA 11.7 51 NEVADA 13.5 i U.S. Census Bureau. Carmen DeNavas-Walt, B. Proctor, C. Lee. Income, Poverty, and Heath Insurance Coverage in the United States: 2010. September 2011. ii The Research Supplemental Poverty Measure: 2010. (2011). U.S. Census Bureau. iii Ibid. iv USDA. Coleman-Jensen, A., Nord, M., Andrews, M., & Carlson, S. Household Food Security in the United States in 2011. v Feeding America. Gundersen, G., Waxman, E., Engelhard, E., Del Vecchio, T., Satoh, A., & Lopez-Betanzos, A. Map the Meal Gap 2012. vi USDA. Coleman-Jensen, A., Nord, M., Andrews, M., & Carlson, S. Household Food Security in the United States in 2011. vii lbid. viii lbid. ixRhoda Cohen, J., Mabli, F., Potter, Z., Zhao. Mathematica Policy Research, Feeding America. Hunger in America 2010. x lbid. xi U.S. Department of Labor Bureau of Labor Statistics. 2011 Annual Average Unemployment Rates. ENJOY THE ART OF BORDERLANDS 2!

Nov. 25, 2012, 8:59 p.m. CST

by Nintendarth

Say GO TO HELL to the world! Buy those books! Happy holidays!

Nov. 25, 2012, 9:26 p.m. CST

by angry kitty

Doesn't mean they aren't ALSO giving their money, support or time to help the needy in their community or elsewhere. While I understand the need to keep focus on our fellow human beings, it is awfully presumptious of you to associate an appreciation of art or games or the like as an immediate indicator of ignorance. It is the simple joy of a gift (whatever it might be) that helps keep hope alive. You know, the joy & hope that things can get better. Don't be such a Scrooge, sir.

Nov. 25, 2012, 10:54 p.m. CST

by Jaka

...and then ask yourself, who has the money to help all of those people? Those statistics alone speak to the circular problem of the rich getting richer and everybody else get poorer. Do you even understand that "poverty" doesn't mean all those people have no money. It just means they live near, at, or below the poverty level. Look at those percentages. Those people don't have money to donate, yet that's a huge cross section of the US population represented in your statistics. Do you have money to donate? How much are you giving to charity this holiday season? Are you buying your friends and family gifts AND donating? Do you have any fucking idea what the rest of us are doing? Or how we are living? No, you fucking don't. So kindly take your bullshit elsewhere. <p> And for the record, what I do to help others in none of your fucking business. Because I don't do it so I can preach at other people, or to feel better than them. I do it because I know people need help. But I do it AFTER I take care of my own family, for fuck's sake.

Nov. 25, 2012, 11:59 p.m. CST

by Nintendarth

How much are you giving to charity? Any? I do give to charity. And yeah, it's not the people who give AND buy the art book I'm talking about. If you read what I'm saying, it's addressing people who buy the art book and DON'T give. And I give a LOT to charity. I am required to.

Nov. 26, 2012, 12:10 a.m. CST

by HoraceSkinner

Thank you. Some of the folks on this site should read those numbers, They are more important than who is writing the new star wars or if a new kids movie was dark enough or if harry liked TDKR. Part of our problem is we are all distracted and dont realize how bad it is for ppl out there. Or many of us are in de Nile about how bad of shape this country is in. Hopefully some of us will remember the real reason for the holiday season and help the needy in between shopping and binging and drinking.

Nov. 26, 2012, 12:11 a.m. CST

by Dr Eric Vornoff

Poverty and famine are political problems and will only be conquered by political solutions. Charity will only ever be a band-aid. Rich right-wingers like to extol the virtues of charity as a smokescreen for demolishing government programs which DO work, so they can keep more of their ill-gotten earnings for themselves, whilst giving a nominal sum to 'charities' (often, in actuality, little more than lobby groups) in order to improve their image. (I do give, regularly, to international aid charities, which do a great job - but in a better, fairer world they wouldn't be needed).

Nov. 26, 2012, 1:07 a.m. CST

by Chairman_Kaga

And I give a LOT to charity. I am required to. Is someone holding one of your loved ones hostage?

nintendarth, you have derailed this thread. But also why are you *required to* give money to charity. Doesnt sound like you really want to - but are being forced to (by Jesus? or Buddah? or Hare Krishna? or someone like that). Or... are you saying that paying your taxes is giving money to charity - because ultimately our taxes are used to bail out and support the poor / unemployed? ps. Just because someone is poor does not make them a worthy case you have to save. A lot of poor people are lowlife villainous scum of the worst kind. Just sayin...

Nov. 26, 2012, 7:21 a.m. CST

by Nintendarth

I care about my fellow humans.

Nov. 26, 2012, 8:01 a.m. CST

by beastie

I loved it. Thanks. I'll read the sequel when I get money.

Nov. 26, 2012, 8:05 a.m. CST

by beastie

I agree that stuff is stupid. I like the digital revolution. I pirate as much as I can and YES, I do give money AND time to various organizations. Quite often, I go completely broke after giving away my last bit of money. Also, it's pretty nice not having too much stuff. I sold it, gave it away, or packed it into storage. I have so much more space, now. I'd rather browse Deviantart, any day than own one of those books.

Nov. 26, 2012, 10:44 a.m. CST

by StarWarsRedux

Nov. 26, 2012, noon CST

by None_So_Blind

Hell, they aren't on the cover, even though Hawkeye, Fury, and Hill are :-P

Nov. 26, 2012, 1:03 p.m. CST

by Nintendarth

And for those who sneer at charitable giving and buy THE ART OF BORDERLANDS 2 after giving nothing to charity - BUUUUURN in HELLLLLLL, Darkman style.

Nov. 26, 2012, 1:09 p.m. CST

by Nintendarth

I'm not suggeting poverty IS going to be fixed by charity. But that's often a high-minded excuse to do nothing. Here's the thing... Right now, probably, in your vicinity, there's a family that had no Thankgiving dinner who would've otherwise celebrated it. The dad's out of work, the mom's out of work, the kids are out of options. They're hungry, possibly homeless because vicious banking institutions have taken their home after the dad & mom lost their jobs. You could get them through with the money spent on ONE of those art books. It could get them the distance of food needed 'til the unemployment kicks in, or until they get new jobs. Some people can look at that and say naaaah, fuck em, I want THE ART OF BORDERLANDS 2. What that specifically means is that these people are such utter vicious sociopaths that they see MORE value in OWNING a book they could read for free from the library than in lifting a single finger to help feed a distressed LOCAL family. I'm not talking about fixing poverty. I'm talking about helping one family overcome some tough times. Neighbors of this person. Potential friends. But, by all means, enjoy ART OF BORDERLANDS 2.

Nov. 26, 2012, 1:13 p.m. CST

by Nintendarth

My experience has told me that people who enjoy things like Middle Earth or Star Trek tend to be some of the most sociopathic people on the planet, who actively prefer to live in the fantasy bubble of THE WALKING DEAD Board Game than actually taking time to be aware of their fellow man. There's a famous story about Harlan Ellison where he was at I believe a convention and mentioned that something he'd experienced was like a scene out of Auschwitz. Someone raised their hands and asked him which fantasy or sci-fi book his aforementioned reference of Auschwitz came from. Ellison had the doors locked and forced the conventioneers in the auditorium to wait while he rushed someone to go find some material on the real life Auschwitz and showed it to them. I believe he made them watch some film of the concentration camp liberations. That man, in that moment, would have been my utter fucking hero for a brief flicker of time.

Nov. 26, 2012, 2:19 p.m. CST

by openthepodbaydoorshal

stating the TV movie Duel aired on NBC, when it was an ABC Movie Of The Week. The first sentence says that when, as a boy, Spielberg saw The Greatest Show On Earth, he was bitten by the movie bug. I thought the story went...Spielberg thought he was going to an actual circus, and felt gyped went it was a movie. He thought he could do better, and soon after filmed two trains crashing in his basement...

Nov. 26, 2012, 5:37 p.m. CST

by Bobo_Vision

You're trying to convince Rainman to give away his portable tv instead of watching Judge Wapner. It's not gonna happen.

Nov. 27, 2012, 3:21 p.m. CST

by disfigurehead

I stilll have my original copy somewhere.

Nov. 27, 2012, 11:06 p.m. CST

by Jay

Metabarons hardcover collection just came out, and the Technopriests collection comes any day now. Both amazing spinoffs from the Incal, and you don't have to pay an arm and a leg to get them. Hell, there wasn't even a single mention of the reprinted Incal collection all year here. Gotta save room for those art-of books for movies you give terrible reviews for... I see whiners here complaining all the time about the lack of good SciFi, and yet the euro-comic scene is putting out some of the most original SciFi to date. I guess if it's not released by Titan, it's not worth mentioning.

Nov. 28, 2012, 7:10 a.m. CST

by quantize

Nov. 28, 2012, 4:13 p.m. CST

by Bob

I picked this up back in the day, after seeing Alien in the theater. Was absolutely floored at how spot on it was, and didn't tone it down at all. It was like reading an issue of Heavy Metal back in the day, (when it was good) and your parents had no idea what you were looking at. Glad to see this back in cheaper print, I might pick one up, as mine has a few years on it, but is still solid.

Nov. 28, 2012, 6:47 p.m. CST

by rkintigh

Quint, you really need to acquaint yourself with modern table top games. Catan, Puerto Rico, Smallworld, Dixit, Wits and Wagers, Munchkin, Ticket to Ride and many others pretty much out outstrip the board game recommendations on this list.

Nov. 28, 2012, 7:55 p.m. CST

by Drunken Busboy

Look at Snoopy's paw then look at their faces and then look at Snoopy's paw again!

Nov. 29, 2012, 1:47 p.m. CST

by Paul

How is Hasslein Books' newest publication, "A Matter of Time: The Unauthorized Back to the Future Lexicon" not on this list?