[EDITOR'S NOTE: Moriarty and I, Robogeek, have been toiling for the last twelve hours over this voluminous piece, making every effort to deliver it to you in a presentable format. However, because of it's size, we've finally been forced to post it in "chunks," which will unfortunately take up four headline slots on the front page. We apologize for both the inconvenience and the delay. - Robogeek]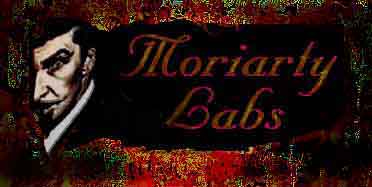 Enough intro. Here you go.
As I've been working on these articles, I can't help but remember where I was, what I was doing, when I saw every one of these films for the first time. Every job I've ever had has had something to do with movies. As I look at my 10 Best list for each of these years, I find myself nearly drunk on the memories. I suppose that's the appeal of lists like these, that chance to amble through the highlights of ten whole years, both for the author and the audience.
1993
Although the film did not make my top 15, there's no doubt that this was the year of JURASSIC PARK. Not only was it the biggest money-maker of the year, but it was the film I was most immersed in. You see, that was the year I worked as a Universal Studios Tour Guide.
Oh, sure... go ahead and laugh. That job gave me the free run of the lot. Harry Lime and I used to find empty copier rooms to use for our own nefarious Xeroxing needs. We wandered all over every set, closed or not. We met dozens of fascinating people, saw everything early... it was a great fun time to learn the spying skills I still use today.
One thing that amazes me is how many people think of 1993 as some sort of high watermark for the decade. Allow me to disabuse you of that notion right now. Reviewing my rough data for the year, I thought the pickings were painfully slim. Yes, there were some remarkable highs, but there were just as many unspeakable lows.
1. SCHINDLER'S LIST
Ever since that Oscar night in March of 1994, ever since that moment when Spielberg was finally called to the stage, I have listened to people attack this film's flaws, nitpicking it, knocking it, trying desperately to deny its place in film history. I've heard every possible reason to not like the film, but none of them matter to me. I have been raised on the films of Steven Spielberg, and his sensibilities as a filmmaker are hopelessly intertwined with mine. This film hit me in a profound, almost physical way. Sitting in the dark that first time, I was transported. When people attack one moment in the film, they somehow dismiss the ferocious performance by Ralph Fiennes, the intense charisma of Neeson's Schindler, or the luminous work by Janusz Kaminski and John Williams. They dismiss Spielberg's brilliant work as a director, crushing emotional but also alive, with an improvised documentary feeling. It's like the kid who made DUEL and SUGARLAND EXPRESS was suddenly somehow merged with the technical perfectionist who made EMPIRE OF THE SUN and JURASSIC PARK. I refuse to become so cynical a filmgoer that there isn't room for me to be genuinely affected by a film as humane and decent and heartfelt as this.
2. THE WRONG TROUSERS
Aardman Animation is one of several small studios, like Pixar, Ghibli, or Spumco, that consistently turns out smart, satisfying entertainment. This, the second Wallace and Gromit adventure, is the masterwork by Aardman so far, a brilliant riff on film noir and hysterically funny throughout. There's a chance that many of you haven't seen the film, so I'll tread lightly and try not to give too much away. Let me just say that the film's pleasures are plentiful and diverse. The gags run the full range from subtle to silly, and it's one of those rare cases where there are no false notes struck. The ending chase sequence is such an astonishing piece of virtuoso artistry that it makes me want to build statues of director Nick Park. It's this sort of perfect, magical entertainment taht explains my lifelong love affair with film.
3. DAZED & CONFUSED
Rick Linklater's aggressively charming comedy is every bit as good a film about adolescence as AMERICAN GRAFITTI. The cast is overflowing with raw talent, the soundtrack kills consistently, and the period detail is so perfect that it becomes invisible. The film is split, balanced between two leads: Randall "Pink" Floyd (Jason London) and Mitch Kramer (Wiley Wiggins), both of whom are pitch perfect for their roles. It's through their very different eyes that we make our way through one long, hazy day at the end of the school year circa 1976. This allows us to weave in and out of all the various cliques, meeting freshmen and seniors alike, and it does so without ever once giving in to stereotype. Linklater seems to have pulled these people directly out of his memory, real and live and three-dimensional. Yes, it would be easy to tell you that one of the main reasons I love the film is because I remember those exact nights, but no, I won't tell you which character I was. Let's just say the film speaks to me. There are few things I savor more than that anticipation when I've put the DVD on and the credits are just beginning and Aerosmith's "Sweet Emotion" hasn't quite kicked in yet. The fact that I still love that moment just as much now as I did six years ago, even after dozens of viewings, speaks to the film's durable appeal.
4. GROUNDHOG DAY
Harold Ramis and Bill Murray worked together several times before collaborating on this poignant, lyrical comedy fable, a film that stands as a career high for both men. Danny Rubin's script is the best comedy/fantasy since BACK TO THE FUTURE, but this film has one weapon that film didn't: Murray. This film does what Michael O'Donoghue's SCROOGED couldn't; it starts with cynical Murray at his very best, his most acidic and withering, and then it turns him, changes him, betters him without ever getting preachy, without forgetting to make us laugh. Ramis also manages to make Andie McDowall interesting enough to justify Murray's attention, no mean feat. One of the film's real strengths is the simplicity of its premise. We get it as soon as it's set up, and that allows Rubin and Ramis plenty of room to explore it in real depth. Murray's journey in this film may be absurd, but it's also profound. The idea of being trapped in a repeating life until we better ourselves in some significant way is at the heart of some of the world's major religions. Finding it at the heart of what is ostensibly a mainstream Hollywood comedy is the best kind of shock, and it makes this a classic.
5. SHORT CUTS
One of the things I love about Robert Altman is just how resolutely he refuses to compromise his technique, his personal style. From M*A*S*H to last year's COOKIE'S FORTUNE, his films require no signature, no credits to identify them. I would know an Altman film from any random ten minutes I saw; that's how distinctive his work is. Even so, he can be hit or miss to extremes. He definitely has moments where he is inspired, when it all comes together, and this film is one of those moments for him. Using Raymond Carver's short fiction as an inspiration, Altman has crafted a moving look at a cross-section of characters against the backdrop of modern Los Angeles. By building individual stories that only overlap at the periphery, in the smallest of ways, he's also making a comment about the notion of community or connectedness at this point, in this city. This film is also significant as the introduction of Julianne Moore, whose performance makes her stand out even when surrounded by veteran character actors like Tim Robbins and Matthew Modine. Altman uses a disaster to bind his characters to one another at the film's conclusion, but it feels like the one moment of artifice after the almost effortless reality of the rest of the film. Even so, it's a picture that lingers in the memory, that grows in hindsight, and it's a perfect summation of one man's exceptional art.
6. REMAINS OF THE DAY
Simply put, this film contains one of the finest film performances I have ever seen. Even if that was the sum total of its merits, it would place this high on my list. Thankfully, there's so much more to the film that it remains a breathtaking experience each time I treat myself to it. As much as I love the main storyline in the film, it's the subplot about Hopkins and his aging father that I still find particularly piercing. Out of all the films made by the Merchant/Ivory team, this stands out as their finest hour, a work of rare compassion and feeling.
7. FEARLESS
Peter Weir has had numerous moments in his career when his acute visual style has worked well with a script, and he's made a number of very strong films. None of them carry even a fraction of the emotional heft of this wrenching story of survival, though. From the first frame to the last, this feels like a hallucination, a dream of pain remembered, where all the details have blurred and all that's left is an almost suffocating sense of loss and life. The cast is exceptional across the board, and Rafael Yglesias did a brilliant job adapting his own book. When you live through that ungodly plane crash, wrapped in the sound of that magnificent Gorecki symphony, there's no doubt that this is Weir's film, first and foremost, and an accomplished achievement in film art.
8. KING OF THE HILL
It's always amazing to me how time affects people's perceptions of a film. I've heard any number of people at this end of the decade call KING OF THE HILL Soderbergh's best film, but when Gramercy released it in 1993, it was greeted by almost total indifference. To me, this was the film where Soderbergh finally delivered on his promise. SEX, LIES & VIDEOTAPE has always seemed like a great first film to me -- overly talky, visually static, but loaded with charm and wit. KAFKA was a great visual lark, but the Lem Dobbs script is as frustratingly oblique and chilly as his later DARK CITY. With KING, Soderbergh managed to make a film that is confidently visual, but never at the expense of the truth of a moment. It's one of the best films I've ever seen from a child's point of view, achingly honest, and that alone makes it a classic. I really do believe the film's reputation will continue to grow over time, which means a lot of viewers still have this little gem to look forward to. Lucky, lucky them.
9. THE NIGHTMARE BEFORE CHRISTMAS
It's rare to see three artists each make such significant contributions to a film without any one person taking clear control, but Tim Burton, Danny Elfman, and Henry Selick managed to walk that tightrope to spectacular effect with this warped window into a stop-motion wonderland. Their Halloween Town is one of the most memorable fantasy settings in film history, peopled with all sorts of great, bizarre characters. Burton's designs are original, but they somehow feel familiar from the first viewing, more like old friends than new creations. Henry Selick breathes such fluid, snarky life into them that it's easy to forget the actual man-hours that went into bringing this to the screen. It really doesn't feel animated. These are performances; these characters are alive. The proof of their souls is the Elfman score, one of his very best. It spills out, giving the exact right emotional support to the film, giving poetic voice to Jack and Sally and the rest. I saw the film in rough cut almost a year before it was released, and even unfinished, with storyboards in place of whole sequences, I knew it was something I'd never forget. Sometimes when you see a film, it feels like something you've been waiting for, the missing piece of puzzle, the proverbial other shoe dropping. THE NIGHTMARE BEFORE CHRISTMAS was like that for me, a need I didn't know I had until it was satisfied.
10. THE AGE OF INNOCENCE
Anyone looking at my list for this year might think I was a fan of period corset dramas, what with two of them ending up on my ten best list. As it happens, I can't really stomach the genre. Like REMAINS OF THE DAY, though, this film transcends that genre to be something richer, something far more universal. In many ways, this is the same movie as Scorsese's GOODFELLAS or KUNDUN. It's the director as social anthropologist, providing us with a detailed x-ray of the way a specific culture works. It's in the way he presents those particular sense memories, whether it's the way a car rises on its suspension when a giant mafioso steps out or the way invitations are distributed for a New York society dinner or the workings of a Vegas count room or the Dalai Lama observing the shoes of Mao Tse Tung during a meeting. No one is able to make films that grant us a subjective view of the world in quite the same way. It's one of the reasons his $90 million budget for GANGS OF NEW YORK is so exciting. I'm betting there will be no closer experience to time travel. Scorsese's legendary touch with actors is on full display here, with Michelle Pfeiffer giving one of her truly great performances opposite Daniel Day-Lewis, who makes "tortured" into something so raw we can barely look at it. Above all, this is a film that redefines just how lush an art form cinema can be.
RUNNERS-UP
1. BACKBEAT
I'm a sucker for a good story about The Beatles, whether it comes as an anecdote in liner notes, a book, a documentary, or as an engaging, heartfelt little film like this one. I'm no great fan of Stephen Dorff, but he and Ian Hart are just perfect here, managing to make me forget about the real Stu Sutcliffe or the real John Lennon. For the film's entire running time, they are Stu and John, as real as anyone could ask. Sheryl Lee is great as Astrid in one of the few film roles worthy of her deeply underrated abilities. It's easy to call this a love story; it's just difficult to determine who it's really between. One of the most indelible images of the decade for me is the moment when Stu and John, furious and hurt, grapple for a moment, only to end in something like an embrace. It's a startling, naked moment between them, and director Ian Softley nails it, catching every nuance of longing and confusion and anger. And, uh, oh, yeah... the film rocks really, really hard, with the Backbeat Band doing some great ragged versions of some '50s standards. Fun and profound... how could anyone resist?
2. CARLITO'S WAY
I kick up controversy every time I mention Brian De Palma on this site, and I think that's a testament to his ability as a provocateur. He manages to rile viewers, get under their skin, forcing them to have a reaction. I would hold this, SCARFACE, and PHANTOM OF THE PARADISE up as his most original films, despite the fact that they're all adaptations of sorts. There's no Hitchcock vibe to this film, no overt film references. Instead, we get Al Pacino at his absolute most bad-ass, Sean Penn turned up to maximum freak, and a great, lean visual style that propels us through the film. The suspense set-pieces are great, and so are the character moments. Viggo in his wheelchair, pathetic, crying; Leguizamo on the stairs as Benny Blanco... sometimes it's enough for a movie to just be unrelentingly cool, and this one is.
3. SEARCHING FOR BOBBY FISCHER
Oddly, this is only my second favorite film about chess this decade. It's an achingly lovely film by writer/director Steve Zallian, intimate and cerebral, and it's one of those films that feels like a secret when you watch it, like something other people couldn't possibly know about. Maybe it's the delicacy of the film, the hushed beauty of it. Joe Mantegna, Ben Kingsley, and Lawrence "Call Me Larry and I'll Kill You" Fishburne provide a powerful triangle of father figures in the movie, wrestling for the heart and soul of Josh (Max Pomeranc). This is the role that seems to have kicked Joan Allen's career into high gear this decade, and that's almost enough reason to recommend it. Anything that advances America's admiration of St. Joan is fine by me. In the end, the thing that makes the film truly special is Zallian's ability to take something as personal as chess and give it such a powerful sense of urgency.
4. WHAT'S EATING GILBERT GRAPE
If the '90s are doomed to be remembered as the era of Jerry Springer is a minor annoyance at best, and the film manages to cast a haunting spell that's hard to shake.
5. THE PIANO
This film has an otherworldly quality that I adore, painting its story of lust and anger and miscommunication in broad strokes and big emotions. The New Zealand locations in the film look like another planet, and Michael Nyman's score just wraps itself around you, lush and challenging. The film is about difficult people and dangerous behavior, and all four of the central actor rise to the occasion. Holly Hunter has always had a prickly, defiant quality, even in the comedies she's done, and there isn't anyone else who could have played this role with the same conviction. Like David Lynch, Jane Campion is a skilled film artist whose personal quirks can either enhance a film (SWEETIE, ANGEL AT MY TABLE) or overwhelm it (PORTRAIT OF A LADY, HOLY SMOKE). With THE PIANO, she manages to be deeply personal, but still delivers a film of power and beauty that stands as a testament to her abilities while speaking to us all.
TWENTY HOURS I WANT BACK
1. EVEN COWGIRLS GET THE BLUES
When are people going to understand that there are some books, some authors, that simply refuse translation from page to screen? How anyone could read the surreal, poetic, literate ramblings of Tom Robbins and think, "Oh, yeah, that's a movie," is beyond me. I know a number of film geeks who profess outrage over Gus Van Sant's PSYCHO remake, but this is definitely the more heinous crime against cinema. This film is ugly, witless, meandering, and it features some nightmarish performances. As bad as Uma Thurman is in the lead Lorraine Bracco seems determined to set a new standard for how deeply unappealing a person can be onscreen.
2. BOXING HELENA
If you ever needed proof that talent isn't a genetically inherited trait, this film should be exhibit A. Jennifer Lynch seems to be aiming for the dreamlike quality of her father's best work, but she's got no demonstrable narrative sense. Every character in the film is loathsome, and the casting of Julian "Am I Asleep Or Awake?" Sands and Sherilyn "Couldn't Act Like She Was In Pain If I Set Her On Fire" Fenn doesn't help a bit. They seem to detest one another, and by ten minutes in, I detested both of them. It may have cost Kim Basinger millions when she dropped out of the film and was sued, but it was money well-spent.
3. THE PICKLE
It's the strangest thing... when I try to recall any details about this vile little PLAYER wannabe, my nose starts bleeding and I black out. That can't be good.
4. SON OF THE PINK PANTHER
I know people who hated Roberto Benigni's Oscar speech, who felt it was an out-of-control display. These are obviously people who never witnessed the sad spectacle of this misguided sequel. By comparison, he seemed like Stephen Wright on Oscar night. Imagine a film that can make you yearn for the sublime comic genius of Ted Wass. The biggest problem I have with MGM's attempts to extend this franchise is that they don't make sense. Inspector Clouseau was not called "The Pink Panther." Ever. That was the name of the diamond he was trying to recover. When Peter Sellers was alive, at least he provided continuity from film to film, even when the titles didn't make sense. Seeing the once-gifted Blake Edwards whore the franchise out and guide Benigni through shtick that painfully apes some of the grand deranged invention of Sellers is a reminder that sequels sometimes not only fail to live up to the original, but actually tarnish what was once great.
5. SUPER MARIO BROTHERS
I like Rocky Morton and Annabel Jenkel; I really do. I see no reason why they should have languished in movie jail for the last decade. Their work on MAX HEADROOM: 20 MINUTES INTO THE FUTURE and the Dennis Quaid/Meg Ryan D.O.A. was stylish and fun, and I really expected them to be major players. This video game adaptation can't possibly be all their fault. Maybe it was the screenwriters, Shigeru Miyamoto and Takashi Tezuka, who worked on the original games and had seemingly no idea how to write a film. Maybe it was the horrifically funny miscasting of John Leguizamo and Bob Hoskins as Italian (!!!!) brothers. Maybe it was Dennis Hopper, who seems to have thought he was making a sequel to BLUE VELVET. Maybe it was the grimy, dank look that seemed so out of place in a kid's film. Whatever the case, the film makes no sense whatsoever. The tagline for the film upon release was "This Ain't No Game!" Well, it ain't no movie, neither.
6. THE LAST ACTION HERO
Remember when this film was about to come out? Every newspaper and magazine pundit positioned it as the major competition to Spielberg and his dinosaurs. I remember how everyone said not to bet against the team of Schwarzeneggar and McTiernan. I remember all the buzz around the original spec script (called EXTREMELY VIOLENT when it was purchased). As the film got closer and closer to release, though, that buzz got strangely quiet. When the LA TIMES ran a story about a supposedly disastrous test screening, Sony fought back with such rancor, denying the screening ever happened, that the writer of the story (Jeff Wells) actually lost his job. When a studio is that crazed, that defensive, there's blood in the water, and in this case, it was from the bloated corpse of '80s action cinema, served up in the form of this turkey. I'd love to someday read the original script, because I imagine it must have worked on levels that the final film can't even approach. The finished movie substitutes cameo appearances (Sharon Stone and Robert Patrick) for wit, explosions for plot, and stunts for any sort of connection we might feel to anything we're seeing. Worst of all, they seem to have completely missed out on the fun of their own concept. If I suddenly found myself in a movie, able to do anything movie character can do, I sure as hell wouldn't run around telling everyone, "Hey, this is only a movie!" Nope. I'd lay down some mad monkey kung fu on the bad guys, I'd bag Heather Graham in a powerful NC-17 sequence that lasts 45 minutes, and see how bullet time actually feels when doing it. Squandered opportunity is one of my pet peeves, and this movie positively reeks of it.
7. INDECENT PROPOSAL
This film is offensive to me in the same way PRETTY WOMAN is. It tries to set up a morally complicated situation with characters being placed into genuinely difficult positions, only to lose the courage of its convictions and chicken out with a series of lame sequences that accomplish nothing. Robert Redford starts the movie as a complete scumbag, but because it's Redford, they have to show you that he's really just a nice guy. Woody Harrelson and Demi Moore make a horrible decision, then shrug it off and run away into a perfume commercial to be happy ever after. Adrian Lyne has a real knack with the camera. Too bad he couldn't tell a coherent story if his life depended on it.
8. CLIFFHANGER
Hey, look, kids! More pointless action death porn! Yes, I'll grant you that first ten minutes, but that seems to have been some sort of hiccup on the road to ruin for Renny Harlin, who proves once again with this film that he has all the visual flair of a convenience store surveillance camera. After that knockout setup, the film degenerates into another moronic DIE HARD clone, complete with John Lithgow overacting mercilessly as the bad guy. He almost makes his "THIRD ROCK FROM THE SUN" work look subtle here. I especially detest some of the wild and wacky ways Stallone works out to murder bad guys in this film, like impaling their eye sockets on stalactites. This is entertainment?
9. POINT OF NO RETURN
I love Bridget Fonda, but I love LA FEMME NIKITA more. Shameless.
10. SLIVER
Sharon Stone could have done anything after the acclaim she won in BASIC INSTINCT. She'd been paying her dues for over a decade, and she was finally in a position to make a film she could be proud of. Instead, she sold her soul to Joe Eszterhas and Philip Noyce and made this pandering, filthy little mistake. Maybe there's something to the idea of a thriller dealing with high-tech voyeurism; hell, REAR WINDOW still packs a kick after all these years because of the way it deals with the subject. This film has no idea how to tap into that, though. Instead, it tries for cheap titillation and overblown suspense, failing on both fronts. Once again, the studio's ad department contributes a tag line that practically begs to be ragged on in a review. It's like calling a movie PERFECT when it isn't. Don't make it quite so easy for us, okay?
1993 CONTINUES...
...in the next article, available NOW by clicking here.