Hola all. Massawyrm here.
The period from the late 1950's to the early 1960's is easily one of the most fascinating epochs in American pop culture history. The overly conservative McCarthy era of the early 50's had given way to a popular rebellion in which writers began testing this country's obscenity laws and it heroes, both literary and on screen, were a ragtag bunch of thieves, drug addicts and brooding loners. The beat writers exploded into the mainstream just about the time that Timothy Leary and his cohorts were in the early stages of experimentation with psychedelic drugs. The combination of these two movements would create a culture bomb that would leave in its rubble everything you think of when you think about the 1960's.
On the East Coast you had the beat circle experimenting with all manner of drug and drink, while further upstate Leary had purchased a mansion in which he hosted luminaries of the intelligentsia (including Ginsberg and Aldous Huxley) to weekends filled with controlled experimentation into psychedelic consciousness expansion. But on the West Coast, a noted novelist by the name of Ken Kesey (ONE FLEW OVER THE CUCKOO'S NEST) was assembling a group of friends to take a cross country trip that would begin innocently enough and end up in the annals of legend.
Armed with a pile of cameras and recording equipment, a multi-colored bus named FURTHER and more LSD than they knew what to do with, Kesey and his band of Merry Pranksters would make their way from California to New York, driven by none other than cross country road trip legend Neal Cassady – who you might know best as the model for Jack Kerouac's Dean Moriarty in ON THE ROAD. Their adventures would famously drive one of their members permanently insane, take them to party with Kerouac, clash with Leary and his buddies, and end up creating more legends of the scene than any other road trip in history. Unfortunately, the Merry Pranksters weren't AV geeks and none of their trip's video synched with its sound, creating a nearly unwatchable mess involving some of the coolest cats ever to live. The viewing parties that followed would spawn a west coast counter culture all its own that gave prominence to their houseband The Grateful Dead and popularized the drug culture that the 60's are most famous for. While their journey would be immortalized in Tom Wolfe's classic THE ELECTRIC KOOL-AID ACID TEST, this footage would largely go unseen by the general public.
MAGIC TRIP is a documentary assembled almost entirely from that footage, overlaid with interviews of the Merry Pranksters themselves. History would find divided opinions on what the Merry Pranksters did. Some would hail them as counterculture heroes; others would paint them as drug addled buffoons that would ultimately destroy acceptance of Leary's ideal of the controlled trip. If this documentary has one failing, it is that it leans more towards further immortalizing the Pranksters than it does offering blistering critique.
That said, the footage is incredible and the interviews revealing. You'll see an annoyed Kerouac drinking himself into a stupor; hear tapes of Kesey's first drug experiences; listen to a speed popping Cassady ramble about nothing and everything all at once; see some of the Grateful Dead's earliest performances; visit Millbrook estate; and ultimately witness all the madness in between. As an artifact, this documentary will show you things you've only read about. And for those of you literary nerds out there like myself who have torn through and devoured the writing of the time, this is a gem that you cannot pass up.
As a time capsule, it is astounding. But as a documentary for those only passingly interested in the era, it has little to offer. Sadly, being assembled so long after the passing of its most notable members, the filmmakers were left with little ability to probe deeper than the previously recorded interviews. And with a slant towards celebrating the trip rather than calling its antics into question, you can feel the moments where it pulls its punches. These were, after all, a group of twenty and thirty-somethings experimenting with drugs with which they had little experience, pulling some fairly obnoxious stunts, and laying the groundwork for some of the worst parts of the era. But even when some fairly dark things happen, they are treated only with a hint of remorse.
And yet, some of the footage is SO…FUCKING…GOOD. It's hard to disparage this film for playing nice with the Pranksters when it has so much to offer. MAGIC TRIP moves at a good clip, never gets boring and always has something interesting to show you. But most of its power stems from its historical significance rather than its revelations and story, so it really does require you to already be interested in the various figures you'll be watching.
Directed by Alex Gibney and his longtime editor Alison Ellwood - both of whom together have turned out some of the best documentaries of the last decade - this certainly lives up to the importance of their previous work, but never quite plays at its level. These two are known for their scathing portrayals of historical events and figures, so I'm not quite sure if their hands were tied by Kesey's estate or if they were simply both too in love with their subjects to be a bit more balanced. Either way, they certainly have made something that will excite the living hell out of fans of the era, even if it leaves them a bit wanting. If this at all sounds interesting to you, I highly recommend checking it out.
MAGIC TRIP is available now ON DEMAND and in limited theatrical release this Friday.
Until next time friends,
Massawyrm
Got something for the Wyrm? Mail it here.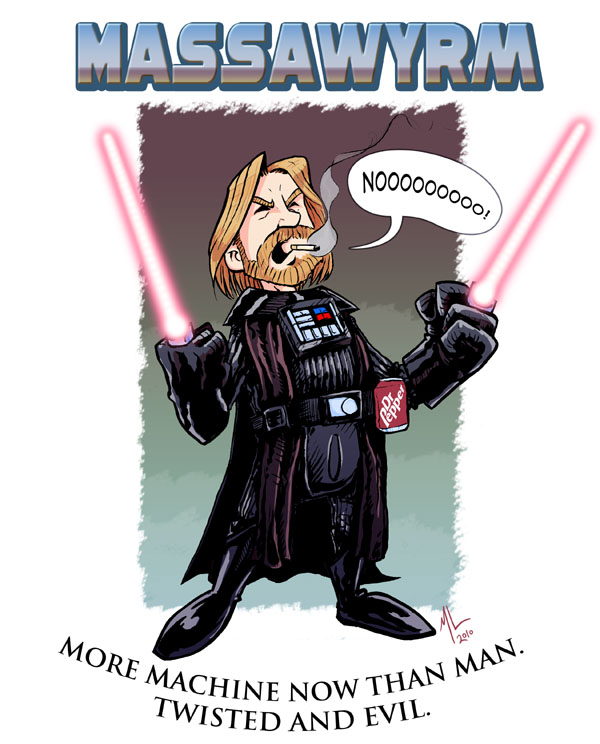 Or follow my further zany adventures on Twitter.