Hey folks, Harry here. Last Friday, I received a call from Tim Sullivan detailing to me that Forrest Ackerman was going to court to try and win back his life's work... FAMOUS MONSTERS OF FILMLAND. Instantly, I knew what had to be done. Firing up my Inorociter, I reached Moriarty and... Instantly we began our plan... Alert the entire world. I opened up my sacred Scooby Doo book and handed over names and contact info for a ton of media contacts. I handed them to Moriarty and assigned him the task of being the AICN 'Clarence' to our 'George Bailey' (aka Forrest Ackerman). Time to earn our wings I told him, and like that... his evil intentions melted away, and he decided this was THE noble quest to end all quests. A righteous battle for truth and justice. Before I turn you over to Moriarty and his first EXCELLENT EXPOSE on the Ackerman Incident, you might familiarize yourself with Forrey through this old report of mine. (Part 1, Part 2, Part 3, Part 4, Part 5 and Part 6) And now... Here's Moriarty...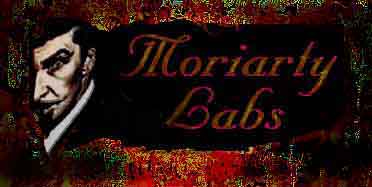 Hey, Head Geek...
"Moriarty" here.
As the sun rises this morning, most everyone in town is talking about the same few things: the astonishing business for POKEMON, the battle next weekend between SLEEPY HOLLOW and THE WORLD IS NOT ENOUGH, how dangerous it is to star in musicals (Nicole Kidman broke a rib! The cast of AIDA was crushed by a set!), and that demented Michael Jackson/Edgar Allen Poe thing. You've probably read about all of those if you have scanned the major entertainment news sources. There's one other story that's being discussed by a number of people that's getting no attention in the press at all, though, and it's a shock to us here at AICN. It's not just a story... as far as we're concerned, this week it's THE story.
You see, as the sun rises this morning, various parties are making their way across town to convene at the Van Nuys Municipal Courts Building, where they'll meet in Department C for the first day of the civil trial that pits Forrest J. Ackerman against Ray Ferry in a battle for control of FAMOUS MONSTERS OF FILMLAND, one of the single most influential magazines in film history. It's a battle that will hinge on payments, contracts, and legal wrangling, but it's one that should be easily decided based on the morals involved. As Forry celebrates his 83rd birthday, he's going to be sitting in a courtroom, fighting to reassert his ownership of his life's work.
I don't want to just assume that because you're here at Ain't It Cool News, you're also familiar with FAMOUS MONSTERS OF FILMLAND, but you should be. The magazine, which was started in 1958, was for most of us the first film magazine we discovered. I remember my first exposure. It was 1977, the day after I had seen STAR WARS, and I needed to get a fix, something I could hold in my hands that would tell me more about the greatest experience I'd ever had. What I found on the stands was a special issue of FM, the STAR WARS SPECTACULAR. I bought it and read the magazine cover to cover, over and over, amazed that someone out there was writing about something like this. I had no choice but to go scare up (sorry... you write about Forry and the goofy wordplay starts flowing) a few issues of the magazine to see what it was all about. Keep in mind... I was still a wee pup, and the idea that any adult would actually spend their time writing about monsters for a living was just too immeasurably cool for me to process. By the time I finished reading my first real issue, I was hooked. Our local Saturday afternoon monster movie marathon was hosted by Dr. Paul Bearer, and Forry struck me as the same kind of man... in love with the monsters and the howlingly bad jokes and the whole world that all these movies suggested. I fell in love with that world, too, and no matter what else I've read, no matter what else I've seen, there's a part of me that has always remembered how special that first magazine was to me.
As Frank Darabont says, "We all grew up with Forry." It was at Frank's house, at one of his always-wonderful birthday parties, that I first met Forry. I was with my significant other, and she just couldn't understand why I was so excited by the sight of the old man sitting alone on the couch. I'd been fearless about walking up to people like Clancy Brown and Tobe Hooper all night, delighted to indulge my geek nature to its fullest, but the sight of Forrey just stopped me cold. I had to ask Frank, "Do you think it's okay if I talk to Forry? Will he mind?" I remember Frank laughing about it, and I understand why now. Forrey is one of the most approachable, friendly men I've ever met. He loves to tell long stories about himself and his friends, full of wild digressions and random movie history, and it's a little dizzying on first encounter. I realized as my girlfriend even got drawn in (and she was as non-geek as she could be) that his spell was undiminished by age. His voice was the voice of that magazine that had held me in thrall as a child, and a conversation with him was like digging through every issue at once.
When I started contacting people this weekend about this story, I realized how huge my list of numbers to call was, and I found myself intimidated all over again. As this week progresses, and as we continue to cover this trial and the results of it, I'd like to offer some of the kind words of support offered by filmmakers whose lives have been touched by the work Forry has done over the years. For example, John Carpenter offered me the following thoughts: "Through FAMOUS MONSTERS OF FILMLAND, Forrest Ackerman has profoundly influenced fantasy cinema through his seminal love of horror and science fiction films. Without him, an entire generation of filmmakers would have been without a voice. Let there be no doubt: Forrest Ackerman is FAMOUS MONSTERS. To adjucate otherwise would be a tragedy."
The man who leapt to Forry's defense most readily in this first round of calls was producer Tim Sullivan. He was one of the guys behind DETROIT ROCK CITY (the DVD of which is going to kick your ass... details are forthcoming), and when I got him on the phone, he was more than willing to defend his friend. Instead of me paraphrasing Tim or quoting bits and pieces of what he said, let me show you just how passionate the mention of Ackerman got him.
"Forry Ackerman is suing Ray Ferry for breach of contract, among other things, and my understanding -- see, Forry's a very gentle, sweet old man. He's very trusting. The fact that every Saturday he opens his home to the public and people come from all over the world to see these priceless props from movie history, and Forry just sits in the living room and tells stories, so anybody can just wander around the house, and anybody can just take stuff. I'm sure they have."
Just to back up Tim's statement, here's a partial list from Forry's website (which I'll discuss below) of some of the items that have been stolen from Forry's home over the year by his "guests":
A nice large full color painting by Hannes Bok taken right off my living room wall by some fan in l939. A black & white litho of it appeared on the cover of Ray Bradbury's fanzine Futuria Fantasia, 4th issue. Painting consists of a seated female nude, side view, with two large bell-shaped flowers on either side and 2 winged men in the air above her...Bela Lugosi's medallion worn 'round his neck in l93l DRACULA, stolen in Chicago when exhibited in conjunction with the premiere of THE FEARLESS VAMPIRE KILLERS, 1967...TV'S TRILOGY OF TERROR, the segment by Richard Matheson where Karen Black is chased around her kitchen by a horrid little wooden doll. I had the head...The claw of the THING FROM ANOTHER WORLD, original version...A copy of the first edition of "Final Blackout", effusively inscribed to me by L. Ron Hubbard...A pair of Mr. Spock's ears from the original TV series...FRANKENSTEIN the front half (!) of an l8-foot-long submarine...Framed lobbycard of Karloff as Ardath Bey with a square of the gauze that wrapped around him in THE MUMMY.
Yet, amazingly, Forry continues to open his door and allow strangers in. He continues to treat each person through the door as a friend. He continues to trust.
"I think that analogy is similar to what happened to FAMOUS MONSTERS," Tim continued. "Ray positioned himself as a fan of the magazine and a fan of Forry's, and, you know, Forry gave over the magazine to Ray thinking he was going to be playing a part. I don't know exactly what happened, but Forry is no longer a part of the magazine. There's a bitter feud going on between Ray and Forry. Ray has never made a formal announcement in the magazine that Forry is no longer a part of it, and he continues to use all the catch phrases all these things that Forry created."
In working on this article tonight, I finally made my way to Forry's personal website, which you can find at http://www.best.com/~4forry if you want to get a better look at the man we're talking about here. On that website, wedged inbetween amateur costume contests, a virtual tour of the Ackermansion, and an explanation of Esperanto ("Shakatabulo!"), there's an article called "Why I Left FAMOUS MONSTERS" that details some of what Tim discusses here. I recommend you check it out to get Forry's exact comments on the situation. One of the most remarkable parts is when Forry lists the puns and gags he created that he supposedly can't use anymore. The fact that Ferry signs his editorials as "Dr. Acula" is loathesome. It's as if he's trying to erase Forrey and his history completely. I asked Tim why anyone would behave this way.
"This may be between the two of them, but I know from my personal dealing with Ray Ferry that the man promises one thing and then delivers another. This is a fact. This is not slander. When I produced DETROIT ROCK CITY, Gene [Simmons], Adam Rifkin, and I wanted to pay homage to FAMOUS MONSTERS. We wanted the specific presence of Forry Ackerman, but he wasn't well enough to come to Toronto to do a cameo in the film, so we thought the second best thing was to have the magazine appear in a scene in the movie. That happens twice. There is a scene in the convenience store where Jimmy De Bello is standing next to it, and then in the opening credits there's a big close-up of the cover of FAMOUS MONSTERS. I forget the number, but it has the Melting Man on the cover.
"In securing the rights for that, our people contacted FAMOUS MONSTERS and were told that Ray Ferry has the rights to say yes or no as to whether we could use it. He gave me a verbal OK, and as a thank you for that OK, I arranged for him to do an elaborate interview with Gene Simmons. I photographed Gene Simmons and KISS reading copies of FAMOUS MONSTERS, and Brad Parker the comic book artist came in and painted four covers of the KISS members -- all for free! I handed all of this over to Ray Ferry on a silver platter. He published the interviews, published the covers, had great success with the magazine. There is even a picture in the magazine of the kid reading FAMOUS MONSTERS, and it says, 'Look for a cameo by FAMOUS MONSTERS in the upcoming movie DETROIT ROCK CITY.'
"All of a sudden, we're getting lawsuits from Ray. He's trying to stop the film from opening. He's claiming that he never signed any paperwork. He's saying that his verbal agreement was no good, and then he starts a smear campaign that FAMOUS MONSTERS was a family magazine, and he doesn't want it to appear in a movie that promotes sex and drugs among teenagers. He went to the HOLLYWOOD REPORTER. He actually was going to, you know, he issued an injunction to have DETROIT ROCK CITY stopped before it could be released.
"Well, the irony of this is that I got a call from Forrest J. Ackerman and his lawyer telling me that Ray doesn't have the right to give his yes or no to FAMOUS MONSTERS prior to him owning it, and that he can only give the right to a magazine that he edited. Anything prior to 1990 is Forry's domain. That ended the lawsuit right there. Ray was just trying to get some money, and didn't care whether or not he hurt people who supposedly were his friends. Even though I was somewhat aware of what was going on, to me to get FAMOUS MONSTERS in there and to get KISS in FAMOUS MONSTERS was important. I wasn't aware of how bitter the feud was at the time between Forry and Ferry. Here I am, handing all this to FAMOUS MONSTERS on a silver platter, with Brad Parker giving the guy free artwork, and then all of a sudden the guy I'm working with turned around to sue me for all this great stuff.
"Now, Gene Simmons and myself are producing a movie at New Line Cinema called REAL MONSTERS which Adam Rifkin is directing and writing. Somehow Ray Ferry got in his mind that we were ripping off FAMOUS MONSTERS by calling this movie REAL MONSTERS. That title is a working title. The plot is ABBOTT & COSTELLO MEET FRANKENSTEIN for the new millennium. How can you say that we're ripping off a magazine that's a nonfiction publication? I don't even know, but he insisted that we make him a producer on the film, or else he was not going to let us use FAMOUS MONSTERS in [DETROIT ROCK CITY]. He basically blackmailed us and extorted us into a situation, but the irony was that he never had the right to say yes or not to having that magazine in the movie, and once New Line's lawyers pointed that out to him, he immediately backpedaled on the lawsuit, and then had the audacity to ask us if we'd like to do a T-shirt deal with him -- with FAMOUS MONSTERS and KISS.
"From my personal experience with Ray Ferry, I can only imagine what he has done to poor Forry, because Forry is only one person, and he's having to fight for himself, and it's only because of people like myself and Gene Simmons and John Landis and Ray Bradbury and Sarah Karloff, who have witnessed what has happened to Forry, that we have finally said, 'Enough, Forry. Stand up for yourself.' Now he has a lawyer named Jacqueline Appelbaum who is basically working for free. His legal bills are all coming out of what little money he has. She believes in him, though. She was a secretary back in the early days of FAMOUS MONSTERS, and now she's handling the lawsuit on her own, just hoping to get Forry control of FAMOUS MONSTERS again, or at the very least to have a public venting once and for all of all that Forry Ackerman has contributed and how he's been treated. Gene Simmons is going to be a witness. I'm going to be a witness. John Landis is going to be a witness. If Ray Bradbury's recovering enough, he's going to be there. Sarah Karloff will be there."
I interrupted here, surprised that Bradbury was still considering showing up in court in light of his stroke last week.
"He had the stroke about a week ago, but Ray Bradbury and Forry are like brothers. They call them the Bat Pack. Ray Harryhausen, Ray Bradbury, and Forry are all the same age. They all grew up together, and Forrey was Ray's literary agent for years and helped him get all his big deals. Bradbury would do anything for Forry."
In a town where dreck like ACTION passes for an insightful look at the way people in the business relate, I am always amazed at how much more decent the giants of the business are in real life. I've met hundreds of my favorite filmmakers and actors and writers and cameramen, and I've only had a handful of experiences I would call negative. When you're possessed of the decency that Forry is, people respond in kind, as Tim's next story demonstrated.
"I've never seen Gene Simmons at a loss for words, I've never seen Gene Simmons speak in anything but sound bites, and I've never seen Gene Simmons get choked up, but at the Saturn Awards this year I saw Gene Simmons stand up there. He had a whole speech prepared, and he just dropped it. He said, 'I'm standing up here and I'm looking at this man. Many years ago, I was a little kid from Israel who came to this country. I did not speak your language. I did not know your culture, but I got this copy of FAMOUS MONSTERS. That magazine raised me. That magazine made me who I am. Everything that I have, I owe to this man, Forrest J. Ackerman.' He held up the FAMOUS MONSTERS that he was on the cover of and said, 'More than anything else in my life, this is my greatest achievement... that I'm on the cover of FAMOUS MONSTERS.' The whole room was choked up. I've never seen Gene like that before. The only person who humbles him is Forry."
A little while after I spoke with Tim, the phone rang again, and I found myself on the phone with my first Oscar winner of the day. Bill Condon won, of course, for his haunted, beautiful adaptation of GODS & MONSTERS, a film that paid homage to one of the great fantasy filmmakers, James Whale. Bill was on the set of the new NBC series THE OTHERS, but he took a moment to share some thoughts with me.
"Forry's magazine was the first place I ever read about FRANKENSTEIN or BRIDE OF FRANKENSTEIN or James Whale. You know, those movies were forgotten by the mainstream press, and thank God for Forry's magazine. He basically kept those movies alive. Then of course, there's meeting him. I met him and went to Ackermansion. That is one of the great tourist attractions in Los Angeles. This city has a lot of hidden wonders, and that's one of them. I wish to god the city would somehow get involved and pay for all that and basically make it a public attraction, something that could be preserved. It's really a remarkable place, and he's a remarkable man."
To be fair, I am going to make every attempt to get Ferry's side of the story this week. I'll be attending as much of the trial as I'm able to, and I'm going to try to get Ferry to talk to us. I spent a little time tonight checking out the website for Ferry's version of our beloved magazine, and what I saw sickened me. You can check it out at http://www.ktb.net/~fmof/menu.htm if you have to, but I wouldn't advise it. The site is basically there to sell subscriptions and to sell merchandise. There's no love of the genre present. All the shtick is directly copied from Forry's writing style. There's literally not an original idea on the site, which is what makes the following warning so damn funny:
HELP PREVENT "GRAVE" ROBBERIES! It's no secret that Famous Monsters is the world's most respected classic filmonster magazine. We appreciate that some fans like to publish web sites and fanzines paying tribute to the magazine and its world. We don't want to seem ungrateful but the FM logo and its related graphics, properties, slogans, magazine covers and content of the issues themselves and our website are copyrighted and/or are trademarked. If you are considering or you are currently publishing a non-commercial FM tribute site or fanzine, we request you e-mail us with the address of your site to request official permission. We'll advise you as to whether your site is OK or what may need to be done if you are displaying material improperly. If we authorize your fansite, there is no charge. If your site isn't acceptable (usually because it contains foul language or gory material) we'll advise you. Please note that no one other than Dynacomm is authorized to grant permission for use of FM's logo or other properties. Write us at webmaster@famousmonsters.com. We won't bite!
Sorry, Ray, but you do bite... quite a bit. The idea that you're in any way worried about the misappropriation of material is just obscene. Still, I wasn't officially sick to my stomach until I read the "official" version of the history of the magazine:
A MESSAGE FROM THE PUBLISHER. Four scares and seven fears ago our gorefathers brought forth upon this kongtinent a new notion, conceived in ribbery and deadicated to the proposition that all monsters are created. With deepest respect to the legacy of classic Horrorwood and the great, innocent fun that these "monsters" have brought us for so many years, we at Dynacomm are proud to carry on the tradition of the World's Greatest Classic Horrors in FAMOUS MONSTERS OF FILMLAND magazine. If you are an old-time reader, we welcome you back to the weird world of the truly great monsters and hope to make you feel like a kid again as we revisit the things that made the 1950s and 60s a terrorific time to grow up in. If you are a youngster just discovering FAMOUS MONSTERS for the first time, we welcome you to our little family. You won't find buckets of blood here. But you will discover a terror-chest of the greatest Gothic horrors from some of the world's most renowned authors and film makers. You'll discover the classic tales of terror that have frightened audiences for hundreds of years. And, beast of all, you'll discover a world of frightful fun! We here are very proud that so many of our older readers are sharing the fun and tradition of FAMOUS MONSTERS OF FILMLAND with their kids. Like the werewolf says: "The family that bays together, stays together!" So, on behalf of the Fang Gang, I bid you welcome to the world of FAMOUS MONSTERS OF FILMLAND. This place in cyberspace is here to acquaint you with the World's Greatest Screamag™ and give you a taste of what you'll find in each, new issue. Look for FM at your favorite noosestand or order from our Virtual Noose-stand page (see our main menu under "The FM Online Store") which makes it easy to get the latest issues and our quickly-disappearing number of back issues sent to your tomb die-rect from our factory scarehouse. So grab your copy, crawl under the bedsheets with a trusty flashlight and join us as we here highly resolve that these undead shall not die! We will be adding many more features to this site in the coming months so be sure to stop by again. And tell a fiend about FM."
I included the entire text so that Ferry and Dynacomm couldn't accuse me of taking something out of context. Somehow, they've managed to write a history of this magazine that doesn't even toss an acknowledgement in the direction of the man who created it, who self-published it for decades, and whose voice is still evident in the style of everything they push upon the public. This goes so far beyond a simple business scuffle. Make no mistake. This is rape.
In addition to continuing our coverage of this trial, we're going to be researching another interesting fact that came to light this evening when another call alerted me to the fact that Jim Warren and Warren Publishing are also suing Ray Ferry over FAMOUS MONSTERS. Seems he misrepresented himself to them, violated the terms of the deal that he made with a very ill Jim Warren, and now that Warren's bounced back, Ferry's facing a world of hurt. He originally bought the name only, and isn't allowed to use the rest of the format. I'll be investigating this angle, checking into what other promises Ray Ferry has broken, and I'll be describing to you Forry's day (or days) in court. I'll also be bringing you more feedback from filmmakers as they try to sum up the influence Forry's had on them and this business. This is when we geeks get to fight the good fight, everyone, and we're just warming up. Until then...
"Moriarty"out.