Animation and Anime
AICN Anime - Tetsuo (as in the Iron Man) Manga, Chainsaw Maid, A Hellsing Ultimate Shift and More!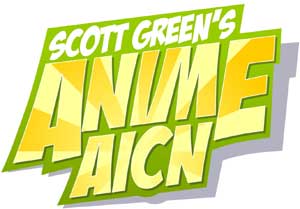 Logo handmade by
Bannister
Column by
Scott Green
Upcoming in North America (and Other English Speaking Territories)
Preorders are being taken for issue seven of 80's cartoon fan magazine cereal:geek

*

Stan Lee's POW! Entertainment is developing a super hero based on X Japan's Yoshiki to appear in an upcoming motion comic.

*

Some company has picked up the license for fight manga Tenjho Tenge, previously released by CMX. Dark Horse and Yen Press say that they are not the ones planning on a new release. Arrow Video A UK, limited edition of Battle Royale is scheduled for DVD and Blu-ray November 29th Bandai Entertainment Bandai Entertainment announced at New Ywork Comic Con that the company will be releasing the Mobile Suit Gundam 00: A wakening of the Trailblazer movie in North America. A new DVD release of the original Mobile Suite Gundam will include a Japanese track not included on the prior version. A DVD release of Mobile Suit Gundam Unicorn will be complementing the Blu-ray release. Gundam Unicorn 2 on blu-ray will be available at the Bandai Store on November 12th. The Girl Who Leapt Through Time is coming to Blu-ray. Specs and dates TBD A preview of the second Gundam Unicorn OVA episode has been posted online Dark Horse New licensed announced by Dark Horse at New York Comic Con include Yasuhiro Nightow's (Trigun) Bloodline Battlefront (Kekkai Sensen), Kouta Hirano's (Hellsing) Drifters, and Yoshitaka Amano's (Vampire Hunter D) Shinjuku Azul.

A second Shinjuku collaboration between (Christopher Morrison) and Yoshitaka Amano (Vampire Hunter D) was confirmed for April.

GANTZ VOLUME 16 Hiroya Oku (W/A) On sale Mar 16 b&w, 224 pages $12.99 TPB, 5 1/8" x 7 1/16"

NEON GENESIS EVANGELION: CAMPUS APOCALYPSE VOLUME 3 Mingming (W/A) On sale Mar 30 b&w, 184 pages $10.99 TPB, 5 1/8" x 7 1/4"

NEON GENESIS EVANGELION: THE SHINJI IKARI RAISING PROJECT VOLUME 8 Osamu Takahashi (W/A) On sale Mar 9 b&w, 184 pages $9.99 TPB, 5 1/8" x 7 1/4" FUNimation January releases include fantasy Sacred Blacksmith, on 1/25/11 for $64.98, "Girls with Guns" Phantom: Requiem For the Phantom on 11/18 for $64.98, and Black Butler: Season 1 Part on 1/11/11 for $64.98 * Disgaea Complete Series: 1/25/11 - 300 min. - $39.98 * Gantz Complete Series (Classic Line): 1/25/11 - 650 min. - $49.98 * One Piece Season 3 Part 4: 1/25/11 - 325 min. - $49.98 * Tsubasa OVAs Collection: 1/4/11 - 150 min. - $29.98 for DVD/$34.98 for Blu-ray Manga UK Manga UK will be releasing TO, the two episode, CG animated OVA adaptation of 2001 Nights. Media Blasters Media Blasters has cancelled the planned releases of volumes two and three of risque comedy Kanokon, and instead plans on releasing the whole series in a collection in March. Right Stuf Anime producer and distributor Right Stuf, Inc. and its Nozomi Entertainment division are announced the DIRTY PAIR: The Original TV Series, Part 2 DVD Collection will be available on February 1, 2011. The three disc set will retail for $49.99 The TV Series Pt. 2 DVD Collection is the second of two, 13-episode DVD sets, which will feature remastered video from the Japanese DVD release, as well as Japanese audio, English-language subtitles and English on-screen translations. The TV Series Pt. 1 DVD Collection is scheduled for release in November 2010. For Kei and Yuri, no two missions are ever the same. As the WWWA's top Trouble Consultants, they take on all sorts of odd jobs, like chasing down treasure in high-tech ruins, fighting off political assassins, even avenging the death of… a plaster statue!?! In the end, only one thing's for sure: Anything that stands between these two and victory is sure to be destroyed! Includes episodes 14-26. DIRTY PAIR Original TV Series © Takachiho&Studio Nue • SUNRISE Section 23 January releases include KOIHIME MUSO COMPLETE COLLECTION Run Time: 325 min. Street Date: 1/4/2011 Format: DVD Language: Japanese with English Subtitles SRP: $49.98 SYNOPSIS: Before Hua Mulan, before Wu Zetian, China bore another great hero, one whose true name was lost to history… until now. Swearing vengeance after bandits destroy her family and village, a girl named Aisha takes the name Kan'u and sets forth on a journey that will take her across the ruins of a great nation, living not as a woman "should," but by the strength of her own sword and the steel of her own will. And as she travels, her courage and example become a beacon to other kindred souls: women who dare to shatter the shackles of their own traditions and take up arms, to become a force for change. Now, as a new world begins to emerge from the embers of the old, the face of evil must confront its ultimate nemesis, a girl who has become the soul of a new people. An epic battle for the fate of a nation will be unleashed in the complete epic collection of Koihime†Mus?! 11 EYES COMPLETE COLLECTION Run Time: 325 min. Street Date: 1/11/2011 Format: DVD Language: Japanese with English Subtitles SRP: $49.98 SYNOPSIS: Raised in an orphanage after witnessing his sister's suicide, Satsuki Kakeru's life has already been dark and cruel enough. However, when he and his friend Yuka are thrown into a alternate dimension called the Red Night, it takes a gruesome turn from bad to horrific. Now, trapped flickering between our world and the Red, Kakeru quickly discovers that he and Yuka are not alone, and that, together with the other so-called "fragments," they must defeat the malevolent entities known as the Black Knights. Facing monsters from beyond imagination, at the center of a deadly hunt, Kakeru's only chance of saving their lives now hinges on finding the power buried within himself and unraveling the mystery of his own origins and family. If he can survive long enough to do it! The horrors of the Red Night are just the beginning of the nightmare as shocking truths are exhumed in 11 Eyes - The Complete Collection! KAMPFER COMPLETE COLLECTION Run Time: 325 min. Street Date: 1/18/2011 Format: DVD Language: Japanese with English Subtitles SRP: $49.98 SYNOPSIS: Waking up transformed into a beautiful girl might be the stuff of some guys' fantasies, but when the suddenly effeminatized Natsuru is informed by a stuffed tiger that he's now a Kämpfer, a mystical fighter who has to fight other Kämpfers in female form, his life becomes a living nightmare! Putting aside the obvious "plumbing" issues, Natusru's best childhood friend turns out to swing the other way and SHE has a crush on his new female body. Not complex enough? Natsuru's school has separate sections for boys and girls, so he and she are now double enrolled. The rumor-mill has it that he's dating herself. And there are other Kämpfers attending the school who want to take her out, and he's not sure which ones mean "on a date" and which ones mean "permanently." Oh, and did we mention that some Kämpfers use SWORDS and GUNS?! Hormones, fists and other body parts will fly as the daring, new gender-blender defender must become a contender or die in KÄMPFER! - The Complete Series! GHOST SWEEPER MIKAMI COLLECTION 2 Run Time: 275 min. Street Date: 1/25/2011 Format: DVD Language: Japanese with English Subtitles SRP: $49.98 SYNOPSIS: When it comes to girls, Tadao Yokoshima has to be the unluckiest guy in Japan. Sure, he works with two incredibly beautiful women, but when it comes to the lovely Okinu… Well, she's actually sort of deceased, which you would think would kind of kill off the odds of scoring. Still, she DOES work as the company's secretary so maybe there's still a ghost of a chance. And as for Reiko MiIkami, the owner of the paranormal detective agency that keeps Tadao and Okinu busy (if not gainfully employed,) while she does have designs on his body, it's to use it as a human shield to take all the supernatural damage their business attracts! And the most depressing part of the whole thing is that, if he keeps working for Reiko long enough, Tadao will probably end up in a much better position to date Okinu than he expects! Will Tadao end up a lucky stiff, or will he strike out and keep on living? He may be dying to find out the answer as the occult comedy thrill ride continues in GHOST SWEEPER MIKAMI - Collection Two! Section23 recently released Tears to Tiara on both DVD and Blu-Ray. TEARS TO TIARA COMPLETE COLLECTION Running Time: 650 min. Age Rating: TV PG (V) Language: English & Japanese with English Subtitles CAT: SF-TT300 UPC: 814131018403 Published by: Sentai Filmworks Distributed by: Section23 Films Street Date: 10/19/2010 Format: DVD SRP: $69.98 TEARS TO TIARA COMPLETE COLLECTION BLU-RAY EDITION Running Time: 650 min. Age Rating: TV PG (V) Language: English & Japanese with English Subtitles CAT: SFB-TT300 UPC: 814131018502 Published by: Sentai Filmworks Distributed by: Section23 Films Street Date: 10/19/2010 Format: BD SRP: $89.98 SYNOPSIS: In a strange dark age, across the land that will someday become Europe, the Divine Empire has been on the march, ruthlessly devouring its weaker neighbors for generations. But when a savage priest attempts to resurrect the long-buried Demon King Arawn by sacrificing Riannon, the young high priestess of the Gael Clan, the Empire sows the seeds of its own destruction! Deciding to side with the beautiful girl instead, the revived Demon Lord joins forces with her potentially legendary brother Arthur, and begins to assemble a mighty force that may just bring the Divine Empire its knees! Humans, elves and even dragon take arms in a spectacular animated interpretation of the Celtic, Gaelic, British and Roman myths of Albion, as an all star English vocal cast adds the crowning glory to TEARS TO TIARA the complete epic collection! Vertical Vertical announced at New York Comic Con that the publisher has licensed Osamu Tezuka's Book of Human Insects, to be released next July in a single volume. - some information on the manga The company also indicated that they had licensed Usamaru Furuya's No Longer Human, but later retracted the statement, saying that the deal has yet to be completed. Akira Arai's novel A Man of Mercy is also being scheduled for release VIZ Media Viz book distributor Simon & Schuster is listing an April release of Kazue Kato's Blue Exorcist (Ao no Exorcist) VIZ Media VAMPIRE KNIGHT OFFICIAL FANBOOK has recently been release for $14.99 U.S. / $19.99 CAN. VAMPIRE KNIGHT takes readers to Cross Academy, which is attended by two groups of students: the Day Class and the Night Class. At twilight, when the students of the Day Class return to their dorm, they cross paths with the Night Class on their way to school. Yuki Cross and Zero Kiryu are the Guardians of the school, protecting the Day Class from the Academy's dark secret: the Night Class is full of vampires! VIZ Media also offers the VAMPIRE KNIGHT anime series on DVD and episodes are available online through its video streaming VIZAnime.com.

VIZ Media has announced the release of the vividly colored NARUTO ILLUSTRATION BOOK on October 26th. The new soft cover edition is offered by the Shonen Jump imprint, features nearly 100 pages of original illustrations by creator Masashi Kishimoto, and will carry an MSRP of $19.99 U.S. / $27.00 CAN. he NARUTO ILUSTRATION BOOK features a variety of character portraits depicting the young ninja in action, as well as his cohorts including Sasuke, Sakura and Kakashi. A color pull-out double-sided poster and a sticker sheet are also included. Supernatural manga (graphic novel) series MARCH STORY was released on October 19th. The latest addition to the VIZ Signature imprint, by Hyung Min Kim with artwork by Kyung Il Yang, is rated 'M' for Mature readers and will carry an MSRP of $12.99 U.S. / $16.99 CAN. Among the quiet villages and towns of 18th century Europe, demons known as the Ill hide within the most beautiful works of art and are sparked to life by the torment of their creators. Attracted by their jewel-like allure, unwary viewers can find themselves possessed by the Ill and will be driven to horrific acts of violence. Only the hunters of the Ciste Vihad can dispel the Ill. March is one such hunter, tracking the Ill from town to town to find the antiques that contain the demons before they can possess anyone. If the worst has come to pass, March's full powers are unleashed to battle the fiendish Ill. VIZ Pictures, an affiliate of VIZ Media, LLC that focuses on Japanese live-action film distribution, has announced the DVD release on November 9th of Detroit Metal City. The live-action comedy, directed by Toshio Lee and based on the popular manga comic created by Kiminori Wakasugi, is presented in Japanese with English subtitles and will carry an MSRP of $24.92 U.S. / $35.99 CAN. To celebrate the release, VIZ Pictures has scheduled a special one-night-only screening of Detroit Metal City at 7:15pm on Tuesday, November 4th at VIZ Cinema, located inside NEW PEOPLE in the heart of San Francisco's Japantown (1746 Post St., San Francisco CA 94115). Detroit Metal City takes the zany rock antics inspired by films like Spinal Tap to hilarious new extremes in this story, based on a popular manga comic created by Kiminori Wakasugi that has sold more than 4.5 million copies in Japan (and published in North America by VIZ Media). It features notable appearances by Gene Simmons from the legendary band, KISS, and Marty Friedman of Megadeth, and stars Kenichi Matsuyama, one of the most adored actors in Japan today and known widely for his role as 'L' in the Death Note films (also available from VIZ Pictures). In the film, Soichi Negishi (played by Kenichi Matsuyama) is a sweet and shy young man who dreams of becoming a trendy singer songwriter. But for some reason, he is forced into joining the devil worshiping death metal band "Detroit Metal City" (DMC). In full stage make-up and costume, he transforms into Johannes Krauser II the vulgar-mouthed lead vocalist of the band. But he must keep this a secret from his crush, Yuri Aikawa, who despises death metal. What would she think if she found out? But against Negishi's will, DMC rises to stardom. Things get even more complicated when the legendary king of death metal, Jack IL Dark (played by Gene Simmons), challenges DMC to a duel in the film's climatic finale. What will be the fate of innocent Negishi as he climbs to the top of the death metal world?

Yen Press Yen Press will publish the final posthumous volume of Keiko Tobe's With the Light: Raising an Autistic Child next September
Upcoming in Japan
Promos Inazuma Eleven: Saikyo Gundan Ogre Shurai Trailenders isn't Redline, but it does have a rollerskating t-rex Kara no Kyoukai - the Garden of sinners Blu-ray set Mardock Scramble Saiyuki Gaiden Tofu Boy: Tofu Kozo Sugoroku-dochu Furidashi Seikon no Qwaser Anime Charts of the upcoming season

*

Cat Shit One's DVD/Blu-ray are planned for a December release

*

After movie from Satelight to Madhouse, the Hellsing Ultimate OVA is moving again. "Final Season" episodes eight through ten will be produced by HELLSING STUDIO: Graphinica x Kelmadick

*

The Japanese Blu-ray set of the first season of Soul Eater will feature English language dub and subtitles

*

The ninth K-on! DVD/Blu-ray will feature an original side-story episode

*

Takayuki Hamana will be direction a Production I.G adaptation of Natsumi Iwasaki's novel What If a Female High School Baseball Team Manager Read Drucker's "Management"

*

Hiroyuki Fushimi and Takuya Fujima's R-15 light novels, about a genius student/erotica novelist, being adapted into an anime series.

*

Episodes 3-5 of the Black Lagoon: Roberta's Blood Trail OVA have been delayed to January 7, 2011, March 2, 2011 and May 11, 2011

*

Maria Holic, about a lesbian student in a prestigious school tormented by a cross dressing boy, is getting a second season to its SHAFT animated adaptation

*

Shonen Jump manga Sket Dance is getting a televised anime adaptation

*

Akiyuki Shinbo (Bakemonogatari, Hidamari Sketch, Arakawa under the Bridge) will be directing another SHAFT anime. Gen Urobuchi (Phantom ~Requiem for the Phantom~, Blassreiter) of the multimedia studio Nitroplus is writing the scenario, and Ume Aoki (Hidamari Sketch) is drawing the original characters designs.

*

A second Yozakura Quartet original episode will be packaged with the 10th volume of the manga, scheduled to be released in April 2011.

*

Anime International Company (AIC) is working new, original anime shorts, starting with a robot work Manga Make-up artist Akira Fukaya will be producing a manga based on Shinya Tsukamoto's Tetsuo body horror movies, to be serialized in Monthly Comic Beam

*

Six stories paying tribute to Osamu Tezuka's Black Jack that ran in Weekly Shonen Champion in 2009 and 2010 will be collected in Black Jack B.J vs. bj

*

Nihonbungeisha is launching a new shounen moe anthology called Sakura Hearts

*

Keisuke Itagaki's (Baki the Grappler) other fight manga, Garouden is going on indefinite hiatus

*

Golden Boy author Tatsuya Egawa will be producing manga to be including in the Japanese instruction booklet for God of War: Ghost of Sparta

*

Takayuki Yamaguchi is launching a sequel to violent post-apocalyptic manga Apocalypse Zero in Champion Red Live Action Takashi Hashiguchi's (Yakitate Japan) medical manga Saijo no Meii will be adapted into a live action TV series, premiering in January

*

Aya Tsuge's My Name is Noda college girl manga will be getting a live action TV series, following up from a three shorts pilot series Misc A stereoscopic 3D film documentary of Macross Frontier's May'n will hit Japanese theaters in February.
Digital Distribution News
The anime Network has begun streaming You're Under Arrest's second season and Hidamari Sketch × 365

*

Crunchyroll has is now streaming Mobile Suit Gundam, Mobile Suit Zeta Gundam and Mobile Suit Gundam 00

*

FUNimation.com has begun streaming English dubs of Birdy the Mighty Decode, The Wallflower,Tokyo Majin, Oh! Edio Rocket and Trigun

*

New titles streaming on Crunchyroll include Tantei Opera Milky Homes from Bushiroad Inc. Title stars the voice-acting talents of Izumi Kitta, Mikoi Sasaki, Sora Tokui and Suzuko Mimori, the real life Milky Holmes singing troupe, as the leads. Featuring animation production by studio of legendary moe fame, J.C. Staff, Tantei Opera Milky Holmes utilizes character designs by Natsuki Tanihara and direction by Makoto Moriwaki. Squid Girl With the environment ever deteriorating on a global scale, rage of those who suffer the most is about to erupt. Take SQUID GIRL, for example. She is hell-bent on annihilating the mankind before her species is wiped off the surface of the earth, or, to be precise, off the bottom of the ocean. As she sets out on her vengeful journey, however, she becomes aware of certain limitations. She¹s nothing but a squid out of water!

*

DramaFever.com is now streaming James Bond-esque seriesRunaway: Plan B, staring Rain (Ninja Assassin, Speed Racer), American actor Daniel Henney (X-Men: Origins) and Japanese pop artist Uehara Takao (Speed ) SYNOPSIS: RUNAWAY: PLAN B follows an international cast on a frantic chase around the world for a fortune in gold stolen 60 years ago during the Korean War. Rain stars as Ji Woo, Asia's top private investigator, who is approached by a mysterious woman named Jin Yi (played by Lee Na Young). Her unknown motives are only made more complicated by the romance that grows between them. Uehara Takako of Japan's most successful selling J-pop girl group Speed, plays Kieko, a singer who becomes romantically interested in Ji Woo. Long time Japanese actor Takenaka Naoto plays her father Hiroki, who's outward appearance as a businessman hides that he is if in fact a powerful yakuza. American actor Daniel Henney ("X-Men Origins: Wolverine") stars as Kai, whose past with Jin Yi may unravel it all. Content is offered for free on DramaFever.com or purchase a premium subscription at $4.99 per month for uninterrupted advertising-free programming, access to exclusive content and other advanced features.

*

Dark Horse announced at New York Comic Con that they will be launching their own iOS app and service. The Dark Horse Bookshelf app will be available on iPad, iPod Touch and iPhone. Comics can also be purchased and read on modern web browsers at the Dark Horse Digital Store. Launching in January 2011 with comics priced at $1.49 per issue the Dark Horse Bookshelf app will be available for download from the iTunes Store and online at digital.darkhorse.com. To drive customers to brick and mortar retailers, the app and Web site will also include links to local comic shops. It will launch with over 150 titles including Dark Horse's wildly popular horror anthology Creepy, Mike Mignola's Hellboy and B.P.R.D., Joss Whedon's Fray and Serenity, Felicia Day's The Guild, BioWare's Mass Effect, Robert E. Howard's Conan, Gerard Way's Umbrella Academy, and Eric Powell's The Goon

*

Yen Press will be bringing their digital content to iPad via a proprietary storefront. "We know that people are keen to get manga on the iPad, and we are keen to provide it," Yen founder, Kurt Hassler, revealed at the New York Comic-Con last weekend, as reported by About.com. "We are working with our Japanese licensors to try to get those agreements made, but in the meantime, we are diving in with some of our original works and some Korean series." Yen's digital pricing will remain modest at $8.99 per digital volume

*

Anime News Network has begun streaming Full Metal Panic? Fumoffu ep. 1-2 (dub), 1-12 (sub) X ep. 1-24 (sub), 1-4 (dub) Initial D 1st Stage ep. 1-4 (dub), 1-26 (sub) Initial D 4th Stage ep. 1-4 (dub), 1-24 (sub) Sengoku Basara ep. 1-2 (dub) Hetalia ep. 1-4 (dub) ep. 1-52 (sub) Full Metal Panic! ep. 1-4 (dub) 1-24 (sub)

*

Little Norse Prince Valiant, aka Hols: Prince of Sun, the first movie directed by Isao Takahata, with work by Miyazaki has been added to Netflix streaming

*

Digital Manga announced an online collaboration with TOKYOPOP. The partnership will launch with the addition of twelve new titles from TOKYOPOP's BLU Manga yaoi imprint to eManga's online library. The BLU Manga yaoi will be available for purchase through eManga's online manga service, emanga.com, which streams content through an Adobe Flash player, allowing readers to access their library wherever they have an internet connection. Originally sold for $14.99 in print, the BLU volumes will be available on eManga.com for $5.99, making it more affordable than ever to read old and new favorites. The first twelve BLU titles will include: Liberty Liberty! by Hinako Takanaga, Calling by Miu Otsuki, Croquis by Hinako Takanaga, Cute Devil by Hiro Madarame, Isle of Forbidden Love by Duo Brand, Blood Honey by Sakyou Yozakura, Love Knot by Lemon Ichijo, Madness volumes 1 & 2 by Kairi Shimotsuki, Scarlet by Hiro Madarame, Secretary's Love by Tohko Akiba and Stray Cat by Halco.

*

Nico Nico Douga's (often compared to a Japanese YouTube) premium service has its 1 millionth premium subscruber.

*

Anime News Network's simul-streaming of AniPlex titles is on hold after the second episode of Oreimo was downloaded from their server by an authorized user and posted before it aired in Japan.
Event News
Patrick Macias and August Ragone will be hosting Monster Mash: Ishiro Honda Tribute + War of the Gargantuas, Saturday, October 30th at San Franciso's Other Cinema With more than a nod towards the recently released Mushroom Clouds and Mushroom Men: The Fantastic Cinema of Ishiro Honda, the provocative pair of kaiju fanboys contextualize Honda's prolific career, which saw the production of Rodan, Mothra, The Mysterians, Monster Zero, Destroy All Monsters, Terror of Mechagodzilla, Atragon, and Battle in Outer Space (the latter two excerpted here). Starring Russ Tamblyn, the 16mm War of the Gargantuas is Honda's 1966 effort, in which two hairy humanoids spawned from Frankenstein's monster (!) wreak havoc on--where else?--Tokyo. Free hot sake! Doors open at 7:30 for cinematic trick-or-treats; come in cosplay! *8pm showtime. OTHER CINEMA / ATA Gallery, 992 Valencia (@ 21st). Admission* $6.

*

Japser Sharp is presenting Bristol's Encounters International Film Festival November 19th, with a night of ero-guro animation.

*

Arrietty the Borrower's first non-Japanese screening will be at the 5th Rome Film Festival, being held from October 28 to November 5. "Arrietty" will actually be part of a Studio Ghibli retrospective at the festival, which is planned to include "Nausicaa of the Valley of the Wind," "Princess Mononoke," "Spirited Away," "Only Yesterday," and "Whisper of the Heart." Festival-goers will reportedly also get to see Ghibli-related documentaries such as "Yasuo Otsuka's Joy in Motion" and "Hayao Miyazaki and the Ghibli Museum," as well as more obscure ones like "Yanagawa Horiwari Monogatari."

*

As part of the SugiPOP! exhibition, New Hampshire's Portsmouth Museum of Art will be presenting a four part SugiPOP! Anime Film Series at the Seacoast Repertory Theatre, located at 125 Bow Street in Portsmouth. The series begins with a showing of the film Final Fantasy VII: Advent Children. Admission is $5.00 or just $3.00 for museum members. November 8, 7:00pm: Cowboy Bebop December 6, 7:00pm: Spirited Away December 13, 7:00pm: Ghost in the Shell II SugiPOP! opened on October 13, 2010 and runs through January 16, 2011.

*

Otakon organizers Otakorp have selected a new Board of Directors President: Bob Klemens (2010 Corresponding Secretary) Vice President: Lee Fenner (2010 Member At Large) Corresponding Secretary: Jen Piro Recording Secretary: Lauren Gallo Treasurer: John Gluth Comptroller: Joe Foering (2010 Member At Large) Members At Large: Shannon Frazier, Hope Heiderscheidt, Takayuki Karahashi (2010 Member At Large), Jon Koifman, John Nadzam (2010 Member At Large), Geoff Stephens, Susan Tseng The new election marks the departure from the board of several long-time volunteers, including Jim Vowles (2010 Member At Large), Sean Chiochankitmun (2010 Recording Secretary), and Mike Ryan (2010 Comptroller).

*

A Japan Anime Live "pop opera" with material from Naruto Shippuden, One Piece, Bleach, Fullmetal Alchemist Brotherhood and Gundam is touring Europe
The Business
ICV2's quarterly reported that the the break down of North American anime market shares are Funimation 39% Disney 25% Viz 13% Bandai 6% Sony 4% Section 23 3% Media Blasters 3% Manga Video (Starz) 2% Other* 5%

*

Media Blasters/Rareflix is launching 101 rental kiosks with DVD, including anime from Media Blasters, Bandai Entertainment, FUNimation, Sentai Filmwork and Viz Media. "Over the next 18 months Media Blasters plans a national rollout of over 100 additional Rareflix kiosks, concentrating on high traffic college campuses and comic shops in the North East portion of the United States. "

*

Journalista notes The Yano Research Institute "otaku marketplace," estimates the dojinshi or fan-made comics market will earn ¥66.2 billion ($815 million) in 2010 In comparision, the professional U.S. comics industry was recently estimated by ICv2's Milton Griepp to be worth $680 million in 2009

*

Starz Media, LLC, has reached an agreement to sell its animation studio Film Roman to a group of investors lead by former Film Roman President Scott D. Greenberg. The transaction is contingent on certain closing conditions typical of this type of deal. The agreement will have the new owners acquire the ownership interest in Film Roman along with certain intellectual property and development rights. The parties expect to have the final closing conditions met in the fourth quarter.

*

Asako Suzuki, former director of DC's shuttered CMX manga imprint is now a Manga Line Editor at TOKYOPOP

*

DC Comics is reportedly liquiding their CMX stock

*

The Allegro Media Group will be distributing Media Blasters DVDs from labels including AnimeWorks, Tokyo Shock, and Shriek Show. The deal frees up "Media Blasters to focus on localizing properties for the U.S. market, developing new features and series, and producing the highest possible quality DVD, Blu-Ray, and digitally distributed releases," according to the company's president/CEO John Sirabella.

*

A look at the figures for the first volume sales of Madhouse releases

*

Top Jump manga by year
And The Award (or Nomination) Goes To...
Winners of the 15th Animation Kobe Awards were Individual Award - Mamoru Hosoda (anime film director, Summer Wars) Special Award - Studio Biho (anime background art) Theatrical Film Award - The Disappearance of Haruhi Suzumiya Television Award - K-ON!! Network Award - Miku no Nichi Kanshasai 39's Giving Day event Theme Song Award - "only my railgun" by flipSide

*

Australia's Queenland, UNESCO, and the International Federation of Film Producers Associations (FIAPF) announced nominations for the 2010 Asia Pacific Screen Awards (APSA) on Monday. Kazuyoshi Katayama and Sunrise's King of Thorn, Sunao Katabuchi and MADHOUSE's Mai Mai Miracle, and Shinsuke Sato and Production I.G's Oblivion Island: Haruka and the Magic Mirror are nominated for Best Animated Feature Film category, alng with Zack Synder's Legend of the Guardians: The Owls of Ga'Hoole and Liu Jian's Piercing The ceremony for the fourth annual APSA will be held on December 2 at Australia's Gold Coast

*

Frequent manga publisher Fanfare / Ponent Mon's My mommy is in America and she met Buffalo Bill, by Jean Regnaud and Émile Bravo , was recognized with the German Youth Literature Prize (Deutscher Jugendliteraturpreis) at Frankfurt Book Fair The book was reviewed on AICN here
Cool Figures
Starting October 23, Giant Robot is offering 40-60% kaiju figures in its LA, San Francisco and online stores Giant Robot in LA. 2015 Sawtelle Blvd LA 310 478 1819 Giant Robot in SF. 618 Shrader St, SF 415 876 4773

*

Kotobukiya has announced its slate of upcoming imports NEON GENESIS EVANGELION ANI*STATUES SHIKINAMI ASUKA ~BALLERINA~ & REI AYANAMI ~BALLERINA~ Based on original illustrations by Yoshiyuki Sadamato in his Art Collection "Camine," the female Eva Unit pilots wear pretty outfits and come with exclusive diamond image bases that connect together so you can display them as a matched set. Rei sits 4 ½ inches tall (1/7 scale), and was sculpted by Kouei Matsumoto. srp $69.99 Available in FEBRUARY

Sculpted by Kouei Matsumoto, the Asuka is nearly 9 inches tall (1/7 scale). srp $69.99 Available in MARCH

©??? MAGICAL GIRL LYRICAL NANOHA THE MOVIE 1ST ~ NANOHA TAKAMACHI –EVERYDAY WEAR- ANI*STATUE The main character of the hit property Magical Girl Lyrical Nanoha, NANOHA TAKAMACHI is a spirited young girl who accidentally stumbles upon a magic user from another planet in The MOVIE 1st. The schoolgirl comes equipped with her Raising Heart wand and Fate's ribbon, as well as interchangeable parts let you display her in Device Mode! Nanoha stands 6 ½ inches tall (1/8 scale) atop an exclusive base. srp $69.99 Available in April

© NANOHA The MOVIE 1st PROJECT MANAKA DE IKUNO!! ~ KOMAKI MANAKA ANI*STATUE FromRPG parody Manaka de Ikuno!! FINAL DRAGON CHRONICLE GUILTY REQUIEM, a spinoff of the To Heart 2 series, comes the class representative turned sorceress, KOMAKI MANAKA Komaki is 8 inches tall (1/8 scale) floating on her specially designed base. srp $69.99 Available in MARCH

© 2009 Leaf/AQUAPLUS AYRTON SENNA -50TH ANNIVERSARY- FINE ART STATUE The second in an extremely limited series of sporting figures from Kotobukiya, the legendary icon of Formula One Racing returns in an all new commemorative Fine Art Statue commemorating five decades since his birth: AYRTON SENNA – 50TH ANNIVERSARY Senna stands 13 inches tall, and his special base is decorated with the Senna Foundation's 50th anniversary logo and serial number. The logo is also prominently displayed on the anniversary packaging, making this a truly one of a kind commemorative Fine Art Statue. srp $199.99 Available in JANUARY

© ASE - Produced under license from INSTITUTO AYRTON SENNA. ONE-SHOT BUG KILLER!! HOI HOI-SAN ~CHANGE OF COSTUME~ PLASTIC MODEL KIT Stand 4 1/2 inches tall, and the set is comprised of approximately 150 pieces, including three sets of eyes so Hoi Hoi-San can look straight ahead, up, or down. srp $39.99 Available in MARCH

© ?????/????•???????? ORE NO IMOTO GA KONNANI KAWAII WAKE GA NAI ~ KIRINO KOSAKA ANI*STATUE Coming to you straight out of the popular Ore no Imoto ga Konna ni Kawaii Wake ga Nai ("My Little Sister Can't Be This Cute") franchise is the secretive and mature young girl KIRINO KOSAKA Sculpted by Takaku & Takeshi, Kirino stands over 7 inches tall (1/8 scale) on an exclusive display base. Don't miss out on your cute and smart otaku sister! srp $59.99 Available in MARCH

© ?????/????•???????? STAR WARS EMPIRE STRIKES DARTH VADER ARTFX+ STATUE Darth Vader has a standard stance standing tall with his hands at his belt, though he does come with bonus arm parts for alternate poses. And, like the other ARTFX+ Statues, he has magnets in his feet for display on the included base ARTFX+ Statues are fun-to-assemble pre-painted snap-fit kits that can be easily put together in seconds without glue or modeling skill. Darth Vader stands approximately 8 inches tall (1/10th scale) srp $44.99 Available in MAY

© 2010 Lucasfilm Ltd. & TM. All rights reserved. Used under authorization. DC COMICS BISHOUJO COLLECTION WONDER WOMAN BISHOUJO STATUE The timeless character appears for the first time in the Japanese bishoujo (pretty girl) style inspired by Japan's renowned illustrator Shunya Yamashita. . Wonder Woman is constructed of high-quality pvc plastic and stands just over 9 inches tall (in the magnificent 1/7 scale) atop an exclusive Amazonian base complete with her spears, shield, cape, and helmet! srp $59.99 Available in MAY

TM & © DC Comics (s10) MARVEL COMICS PRESENTS KOTOBUKIYA COLLECTION X-FORCE X-23 FINE ART STATUE Sculpted by Erick Sosa, X-23 stands approximately 11 inches tall (1/6 scale) perched atop a New York City building rooftop. srp $159.99 Available in MAY

Marvel, Wolverine: TM & © 2009 Marvel Entertainment, Inc. and its subsidiaries. Licensed by Marvel Characters B.V. www.marvel.com. All rights reserved. MARVEL COMICS PRESENTS KOTOBUKIYA COLLECTION X-MEN DANGER ROOM SESSIONS ROGUE FINE ART STATUE Based on a concept from the artistic pair of Manuel and Leo Silva At nearly 12 inches tall, Rogue is perfectly in scale (1/6) with the other Danger Room Sessions members Wolverine, Psylocke, and Sabretooth. Sculpted by Erick Sosa, the X-Man is completed by her amazing Sentinel face base on top of a mechanical projector. Every mutant in the Danger Room Sessions series is mounted on a unique Danger Room holographic environment with translucent parts that glow with a built-in LED light in the base. srp $174.99 Available in JULY

Marvel, Rogue: TM & © 2010 Marvel Entertainment, LLC and its subsidiaries. Licensed by Marvel Characters B.V. www.marvel.com. All rights reserved. MARVEL X BISHOUJO COLLECTION BLACK CAT BISHOUJO STATUE Black Cat stands just over 9 inches tall (in the new Marvel x Bishoujo 1/7th scale) atop an exclusive display base consisting of a miniature building in deep perspective and an adorable plush Spider-Man. Sculpted by Takashi "GILL GILL" Tsukada, Black Cat is taking this Bishoujo line to all new heights! srp $59.99 Available in MARCH

Marvel, BLACK CAT: TM & C 2010 Marvel Entertainment, LLC and its subsidiaries. Licensed by Marvel Characters B.V. www.marvel.com. All rights reserved.

*

The newly announced 100th figure in the Revoltech possable figures line will be Evangelion's Unit 01 with a based depicting the angel Sachiel AME-COMI HEROINE SERIES: CATWOMAN (V.2) BLUE SUIT VARIANT PVC FIGURE DESIGNED BY PAITOON RATAN • SCULPTED BY JONATHAN MATTHEWS In a cool blue suit, Catwoman is on the prowl for the purrfect diamond. This variant version of Catwoman is based on classic colors from the 1960s. Packaged in a 4-color window box with J-hook, this non-articulated PVC statue stands approximately 8.25" high and includes a display base. On sale June 15, 2011 * Statue * $60 US

AME-COMI HEROINE SERIES: BATGIRL (V.1) BLACK SUIT VARIANT PVC FIGURE DESIGNED BY UDON STUDIOS • SCULPTED BY JONATHAN MATTHEWS What's black and yellow and classic all over? Batgirl in her variant costume! Due to popular demand, Batgirl buzzes with brilliance in her variant costume of traditional colors. Packaged in a 4-color window box with J-hook, this non-articulated PVC statue stands approximately 8.25" high and includes a display base. On sale June 15, 2011 * Statue * $60 US
Anime x Games
Catherine - with work from Studio 4C

*

The Reminiscence of Haruhi Suzumiya, a follow up to the The Disappearance of Haruhi Suzumiya movie, for the PlayStation3 and PSP will be released in 2011

*

Demos of Tecmo Koei's Fist of the North Star: Ken's Rage has been released for the Xbox 360 and Playstation 3. The game is set to be released on November 5th

*

Square Enix is developing a digital card social game based on shonen action manga Fairy Tail for Mobage Town on Yahoo!'s Mobage PC portal

*

Bones titles Star Driver Kagayaki no Takuto, Fullmetal Alchemist: Brotherhood, Heroman, Darker than BLACK - Kuro no Keiyakusha (the first Darker than BLACK series), and Eureka Seven will be brought together in a Japanese collectable card game

*

Super Robot Wars L for the Nintendo DS GameOn has has acquired the licensedto produce a web browser game based on Madhouse's augmented reality concerned anime series Denno Coil. GameOn had already announced in April that it licensed the global rights to make a browser game based on Yoshiki Tanaka's Legend of the Galactic Heroes novel series.

*

Bandai Namco Gundam Musou 3 [Dynasty Warriors: Gundam 3] will be hitting the PlayStation 3 and XBox 360 December 16th in Japan

*

Mecha anime collision Another Century's Episode is coming to the PSP in January with characters and robots from Gundam 00, Gundam Char's Counter Attack, Code Geass Lelouch of the Rebellion, Overman King Gainer, Blue Comet SPT Layzner, Gundam W Endless Waltz, Afterwar Gundam A, Turn-A-Gundam, Gundam 0083, VS Knight Lamune, Macross Plus, Macross F and Psalms of Planets Eureke Seven

*

NAMCO BANDAI Games America Inc. announced the launch of Dragon Ball Z: Tenkaichi Tag Team for PSP. The game features 70 playable and customizable characters, a numbers of gameplay modes, and two-on-two battles. In a first for the series, Dragon Ball Z: Tenkaichi Tag Team invites players to launch themselves into punishing two vs. two combat on PSP. Take on the deadly Dragon Ball Z legions solo, or team up with friends via Ad Hoc through single and multiplayer gameplay modes including Dragon Walker, Battle 100 and Survival. In the new Dragon Walker Mode, players will follow the entire epic Dragon Ball Z story arc from the Saiyan saga right up to the Majin Buu saga. Battle 100 mode challenges players to triumph in the most earth-shattering encounters from the Dragon Ball Z world alongside newly-created scenarios in increasingly tough tests of skill and determination. You'll need stamina, strategy and Super Saiyan skills to win this fight!
In the Law
Coordination de la Défense de Versailles is taking their objects to "superflat" pop artist Takashi Murakami to the courts. With Louis XIV heir Prince Sixte-Henri de Bourbon the group is filing a lawsuit against the organizers of the exhibition, alleging that the château of Versailles is the intellectual property of Louis XIV and his descendants and that the display of Murakami's artwork infringes on their rights.
On North American TV...
A trailer for Peter Chung's comic adaptation Firebreather

*

CG animated sci-fi Race is now airing on Showtime following its DVD release this past summer.

The high-octane actioner tells the story of a far off future where the interplanetary Alliance staves off threats of war by establishing the Star Car 5000, allowing potential enemies to act out their aggressions on the racecourse. Ruthlessness rules, however, and the stakes grow ever higher. Determined to win, the renegade Team Earth seeks to outmaneuver their bitter rivals and take the Championship, as the fate of the universe hangs in the balance.
Worth Checking Out...
Insight Cartoon Brew on Habro's Hub cartoon network and The End of the Creator-Driven Era in TV Animation info on Professional's profile of Hayao Miyazaki's new short work Colony Drop on The "anime ghetto" that was New York Anime Festival at New York Comic Con The Cartoon that Will Punch You in the Face Redline State Of The Art Japanese Animation Of 1987: Neo Tokyo The Gundam 00 movie Otaku USA talks to School Milky Crisis' Jonathan Clements about writing about the anime industry Mobile Police Patlabor

AniPages Daily on interesting little oddity Ore wa teppei ANNCast spoke to producer Joshua Long about live action Cowboy Bebop and Fruits Basket Jason Thompson on gender swap manga Futaba-kun Change and Yoshikazu Yasuhiko's Jesus manga Kuriousity on a personal favorite, Octopus Girl Japan Times on the manga biography of beloved children's writer Kenji Miyazawa New York Times' auto section of anime decal adorned cars post grad philosophy student on Authenticity in Mamoru Oshii's Avalon Yaoi and Yuri Manga for GBLTQ Readers 'Panty and Stocking' Are Made Of Sex, Sugar, Spice and Nothing Nice Panty and Stocking with Garterbelt - a sign of the times Did you know that Twinkies used to be made with real cream and eggs? Shocking but true. None of this white foam grown in a lab that we're accustomed to today. But this moist, fresh goodness carried a fatal flaw—Their limited shelf life created a bottleneck for distribution and potential profit. Incorruptible, artificial ingredients proved to be the vehicle that spread Twinkies across the land to fulfill their manifest destiny and fill the coffers of their masters. Even in today's age of hypochondriac health nuts, business is still as good as ever. We may be educated enough to balk at the potential dangers of foods laced with unpronounceable chemicals, but we are not sophisticated enough to keep ourselves from eating it. Panty and Stocking with Garterbelt is likewise devoid of all nutritional value also on Tokyo Scum Brigade Scummy Manga Reviews 4: Geki Man!: Nagai Go's autobiographical comic Part two of Right Stuf's interview with Dirty Pair creator Haruka Takachiho is online Comics212 takes a hard look at New York Comic Con Mike Toole also talks conventions On Teaching Graphic Novels, including manga An Analysis of the Metafiction of Solanin Takehiko Inoue & Eiichiro Oda Osamu Tezuka's life story Japanese robotics industry must forget about Astroboy - along those lines Why Japanese Love Robots (And Americans Fear Them) A recording of NYAF's Anime in Academia panel ICv2 Comics & Digital Conference Audio: Where we are and where we're going Let them eat manga: How Takashi Murakami introduced Japanese kitsch to the Palace of Versailles Macross World Convention Celebrates Its Tenth Anniversary (and Lynn Minmay's Birthday) at UCLA Not quite anime related, but something interesting concerning animation The Black Cauldron Is the movie that almost killed Disney animation really that bad? Media Anime Nation points to Musician Sinitus Tempo's Samurai Champloo & Nujabes tribute album "Born Legends EP" Miyazaki Lego Vintage Ninja surveys at HENSHIN NINJA ARASHI manga monsters - also Oni-masked villainess in EDO O KIRU V - Ma href="http://vintageninja.net/?p=3901">KARASUTENGU KABUTO manga Tetsujin 28 Covers Yu-Gi-Oh mural time laspe anime voice actor Norio Wakamoto as Lando Calrissian Japanese Poster: Glass Mask. Manga arrives on stage. 2010 Destroy All Simpsons Movies In Frames - Perfect Blue Misc Ahead of the upcoming DVD release of CG animated fan favorite ReBoot.com is hosting an art contest/ Gove wommer will win a set of the complete series. Macross/Robotech wedding cake Ghibli Karaoke singing robot A look at Switch Magazine's look at Inoue Takehiko Evangelion plug suit wet suit Evangelion plug chop sticks ComicsAlliance vs. The Hilariously Terrible 'Tomb of Dracula' Anime full scale Gundam core fighter Japanese Starlog back issues comparison between real photos and shots from Mamoru Oshii's "Je t'taime" short film Saitama town turns into 'cosplay' mecca Team cake for Satoshi Kon's Dream Machine Videos of Seven Manga Artists Live Painting for Tokushima's Machiasobi Festival Umezu Carnival: Umezz Rock Live 2010 Share on Facebook Share on Twitter Follow @aicnanime
+ Expand All

Oct. 22, 2010, 9:24 p.m. CST

by nico_laos

Supernatural fucking anime? By fucking Madhouse? Shit on me! Most badass news ever!

Oct. 22, 2010, 9:46 p.m. CST

by Johnno

Yay! Thanks to the english trailer I now finally have some idea as to what the hell this movie is about! Looking forward to it!<br><br>Also can't wait for Catherine! I'm going through Persona 4 right now. Pretty awesome!

Summer Wars looks great! I found the first ~15 minutes streaming online and I really want to see the rest now. Also, Chainsaw Maid looks hilarious! hehe

Oct. 23, 2010, 4:23 p.m. CST

by The_Crimson_King

Oct. 24, 2010, 12:36 a.m. CST

by I_am_the_ultimate_product

Holy shit. I need to change my pants. And word is that Jensen and Jared are on board for voice work, at least for the first couple of episodes. I just got exploded by awesomeness.

Oct. 24, 2010, 12:43 a.m. CST

by Demerson

Then something is seriously wrong. It is great fun.