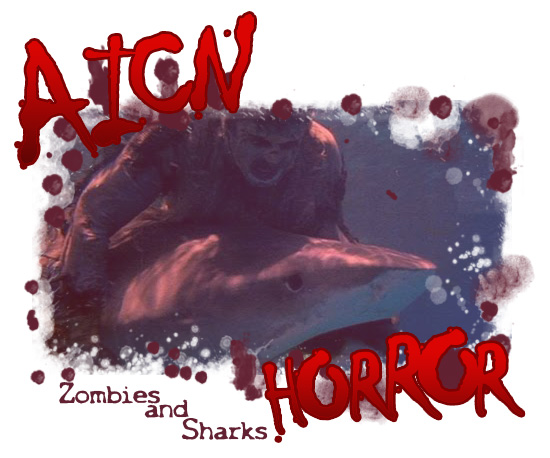 Logo by Kristian Horn
---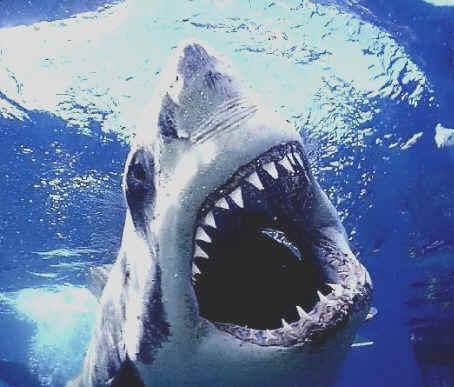 Good eeeeevening…and welcome to AICN HORROR: ZOMBIES & SHARKS. I'm your humble host, Ambush Bug. Normally, I am editing and reviewing over at AICN COMICS, but I decided to give it a go with a new weekly column focusing on all things horror. Why ZOMBIES & SHARKS? Well, those are the two things that I've had the most nightmares about. It's the reason I rarely swim in the ocean. It's the reason I have an escape plan from my apartment just in case of a zombie apocalypse. Now if you've ever had those fears or fears like them, inspired mainly by nights upon nights of watching films of the frightening kind, this is the place for you.
I'm not here to beat people to the punch or to blaze new territory or anything like that. Some of the films covered here have been covered on the site. Some haven't. But as much as I like to talk comics over at AICN COMICS every week, I love to take part in conversation about horror. I will say, I have a soft spot for indie and B through Z grade films and usually can find something positive to say about even the worst schlocker. More than anything, this column will serve as a means to start a discussion that I hope will go on long and strong in the Talkbacks. Be sure to chime in below and join in.
Over the next few weeks, I've got a lot of fun things planned for this column. So look for AICN HORROR: ZOMBIES & SHARKS every Friday for the foreseeable future, horror hounds, where we'll be covering horror in all forms; retro, indie, mainstream, old and new.
Today on AICN HORROR (Click title to go directly to the feature) NIGHTMARES IN RED, WHITE & BLUE Contest! Fuel the Fear film festival Oct 9th! Interview with 30 DAYS OF NIGHT: DARK DAYS Director Ben Ketai! Review of 30 DAYS OF NIGHT: DARK DAYS And finally…
---
NIGHTMARES CONTEST!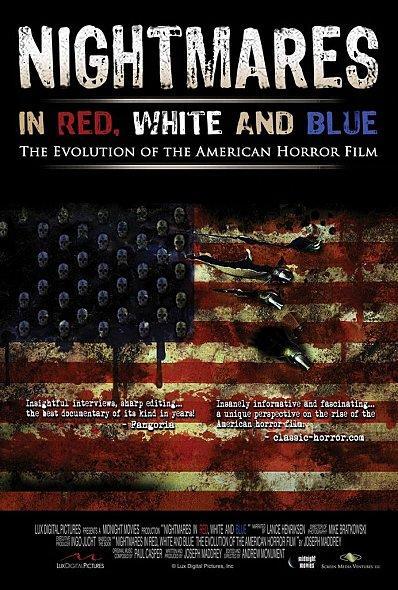 First column, first contest! There's a new documentary out on DVD called NIGHTMARES IN RED, WHITE, & BLUE: THE EVOLUTION OF THE AMERICAN HORROR FILM which covers over 100 years of American horror cinema. The documentary is from Lorber Films and is narrated by the gruff n' tough Lance Henriksen. The good folks at Lorber have given me eight copies of the NIGHTMARES IN RED, WHITE & BLUE DVD and I want to pass them along to eight lucky readers. All you have to do is send me an email with NIGHTMARES CONTEST in the subject line, giving me your full mailing address and letting me know what horror film (mainstream or obscure, past or present) you'd like to see covered here at AICN HORROR. I'll announce the eight most intriguing suggestions next week in our second Zombies & Sharks column. Good luck, folks!
---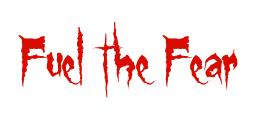 Looks like our friends over at Fuel the Fear.com are having a second annual celebration of horror hosted by Doug (HELLBOY) Jones on October 9th at the Vine Theater in LA. Wish I could make it out to LA to catch it, but I'm Chicago-locked for the moment. Check out the website for more info and go check it out. There are some pretty sweet previews on the site as well so click over there and be sure to support indie horror!
---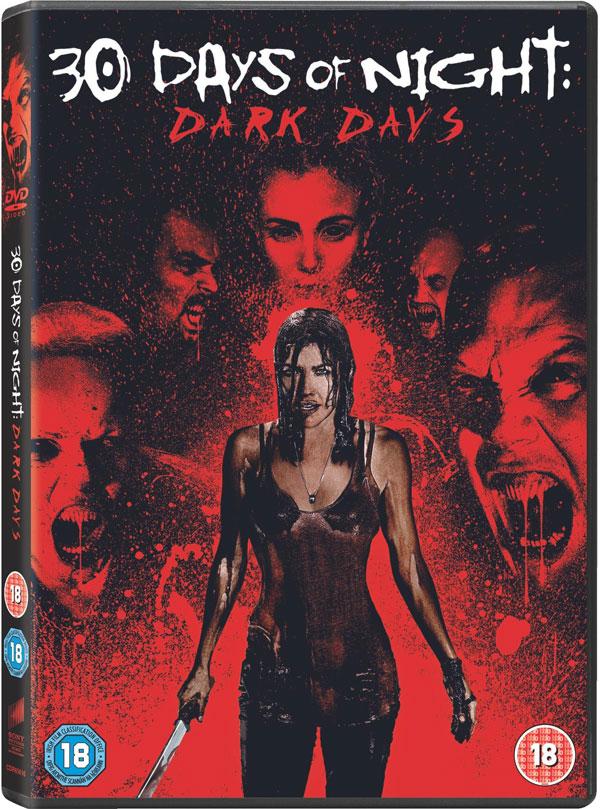 While everyone is in line to watch LET ME IN this weekend, I had a chance to catch up on another vampire outing that'll be released on DVD and BluRay on October 5th. Director Ben Ketai was on my horror panel at this year's San Diego Comic Con and as I started coming up with ideas for this new horror column, I thought I'd check back in with Ben about his new film 30 DAYS OF NIGHT:DARK DAYS. After the interview, be sure to check out my review of the film below. Here's what Ben had to say about 30 DAYS OF NIGHT: DARK DAYS…
AMBUSH BUG: So how did you come to be the director of 30 DAYS OF NIGHT: DARK DAYS?
BEN KETAI (BK):
I had been involved in a couple of 30 DAYS OF NIGHT web-series projects with Ghost House Pictures, both in a writing and directing capacity. It was sort of a proving ground for me, I suppose, to show that I had a good grasp on the 30 DAYS universe. We got really good results from the series and then the rest was history.
BUG: I see you wrote the screenplay for the film with Steve Niles. What was it like collaborating with Steve on this project?
BK:
Working with Steve was great. We already had a good creative relationship cause he acted as a consultant on the web series I did, so it was an easy transition to make. It's of course intimidating because he's the creator of the entire universe in which we were working, but it's also super helpful because he's right there to give his blessing on the things that needed to be changed for the purposes of structuring a film.
BUG: You had quite a cast to work with here. Can you tell me a little bit about your decisions assembling them for the film especially the roles of Stella and Lilith, Queen of the Vampires?
BK:
Casting, as you can imagine, was tricky on this one because we lost Melissa George due to a scheduling conflict. But we tried to look at it as an opportunity for a fresh start, and especially with the dramatic shift in Stella's character from one story to the next, it seemed almost like fate that we would recast her. Kiele stood out as someone who could bring both a realism and a vulnerability to the character. She was also someone who was in the running for the role in the original film it turns out, so it all made sense. When it came to casting Lilith, it was sort of a no-brainer. Mia Kirshner was someone we all had in mind even before scripting. There's few people as delicate and beautiful as her who can also convey such menace.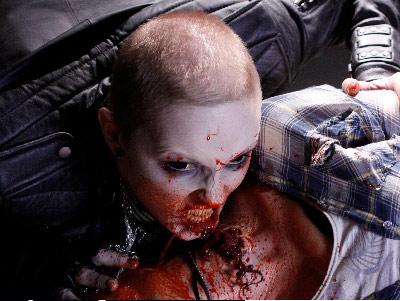 BUG: What did you try to do in 30 DAYS OF NIGHT: DARK DAYS to make it stand out from all of the other vampire films out there today?
BK:
Well, I definitely came into this wanting to do something different considering just how many friggin' vampire movies there are out there right now. My intention was to continue with the uniqueness of these vamps as established by the graphic novels and by the first movie, but offer it in a world that felt grounded and real. I really enjoyed embracing our lower budget and attempting to do something a little grittier and more character driven.
BUG: What was your biggest challenge making this film?
BK:
As I mentioned... "embracing our lower budget." I wanted to try and deliver as much action and gore as the first movie but with a lot fewer resources. So it sort of becomes a foot-race every day. We had a great crew who was super gung-ho to go for it, but the rushed schedule was definitely exhausting.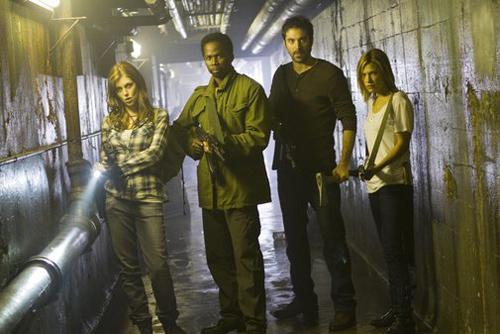 BUG: The film takes some deviations from the DARK DAYS comic. Can you talk a bit about the changes that were made translating this film from page?
BK:
As is the case with any adaptation, it was necessary to trim some ideas and add new ones to help shape it into a more three-act film structure. But Steve and I both felt we were hanging on to what was most important in terms of the premise and characters, and especially Stella's arc as it carries through to the end of the story.
BUG: What do you have coming up next?
BK:
There's a couple of projects I'm really excited about developing right now but I don't think I can say anything without getting in trouble.
BUG: Thanks for taking the time to answer these questions and congratulations, you've made a very cool horror movie.
BK:
Thank YOU, Mark. Really appreciate your support.
---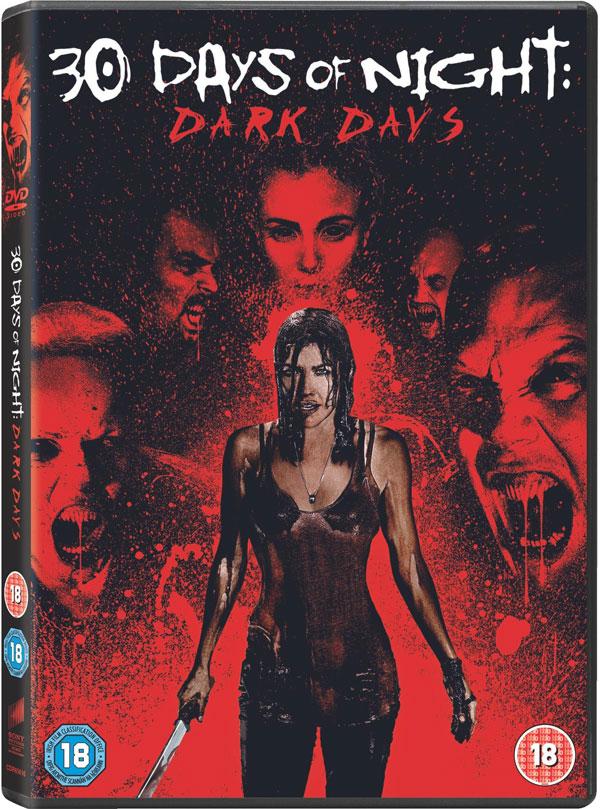 30 DAY OF NIGHT: DARK DAYS (2010) Directed by Ben Ketai Screenplay by Ben Ketai & Steve Niles Starring Kiele Sanchez, Rhys Chioro, & Mia Kirschner
I was a huge fan of 30 DAYS OF NIGHT the comic when it first came out. Steve Niles and Ben Templesmith had a winning concept; a town in Alaska (Barrow) for one month of the year is sunless, which made it a perfect place for a clan of vampires to go a huntin'. The concept was gold and coupled with Ben Templesmith's beastially surreal art, the series was the shot in the arm that horror comics needed. The comic spawned quite a few sequels and to this day, IDW is still publishing 30 DAYS books.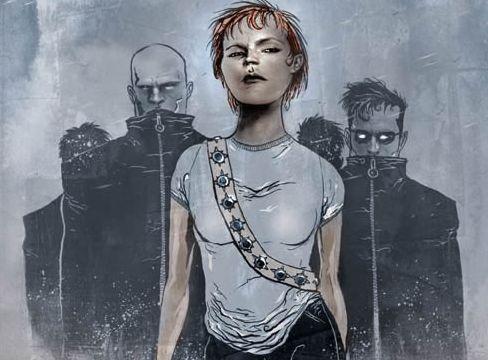 The first of those sequels, DARK DAYS, followed Stella, the only survivor of Barrow, as she attempts to educate an unbelieving world that vampires are real. It also pulled the lens back a bit to reveal the vamps as a secret society living in secret among humans and it took the action out of Barrow and into the dark streets of Los Angeles. This was a ballsy move on Niles' part, since one of the main things that set his story apart from other vamp stories was the barren, snowy locale. But riding on the success of the original, DARK DAYS was still pretty popular, though, in my opinion, not nearly as good as the first series.
Director Ben Ketai's 30 DAYS OF NIGHT: DARK DAYS has a lot of similar elements as the comic book sequel with only a few of the hang-ups. Ketai's film is a worthy successor to the original film. The vamps are still toothy and bizarre looking with their shark-like maws. Stella (this time played by Kiele Sanchez, best known as the other chick in THE PERFECT GETAWAY and Niki "Razzle-Dazzle" Fernandez from one of the lesser popular subplots of LOST) is still tough as nails. But again, the barren landscape which was such a character of its own in David Slade's original, doesn't show up in DARK DAYS and it's absence is definitely noticed.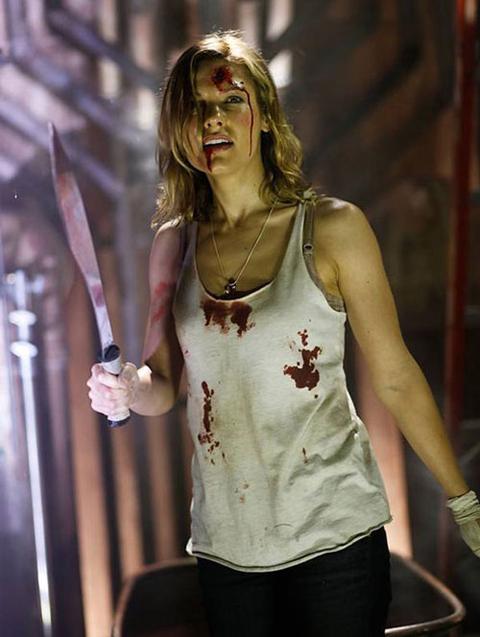 Ketai does a good job though creating a landscape just as barren by making the city of Los Angeles look more like a seedy BLADE RUNNER-esque landscape. The movie is filled with dark corridors, steaming pipes, wet back alleys, and dingy trash filled streets. If the story is guilty anything, it's of trying to be too different from its predecessor, which is gutsy not only for the comic, but also a Hollywood film which often calls for carbon copies of successful properties. For that, Ketai should be applauded for trying something different.
But the only way that ballsy move would work is if the new concept is just as good as or better than the original. Here the film comes close throughout most of the first half of the flick. Stella team-ups with a group of vamp hunters which includes former LOST co-star Harlod Perrineau, hottie Diora Baird, and ENTORAGE's nutty director Rhys Chioro. They argue a lot. They kill some vampires gruesomely. Stella gets her groove back with one of them, which kind of takes a bit of the impact away from the subplot of her desperately missing Eben, her dead husband from the first film. And they all end up on a boat full of vampires on its way back to Alaska.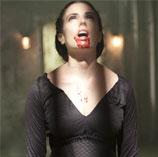 For me, this is where the fun starts for this movie. The last half of the film takes place on said boat and they're by far the best minutes of the movie. Humans are hung like cattle below deck. Buckets of blood provide sustenance for the vamps. More dark corridors and steamy pipes make for a truly moody backdrop for the climax to take place. Mia Kirschner takes center stage here as Lilith, Queen of the Vampires and does a fantastic job of looking freakish with her tiny little pointy teeth and jet black eyes. Though she doesn't have many lines other than screeching and barking in an ancient vampire language, her moments on screen are definitely creepy.
As Alaska looms across the ocean ahead, there's real tension in the final moments as Stella and her vampire hunters try to stop the Barrow Massacre from happening again. This is where the movie is most successful. Though Stella's uneasy partnership with the vamps is a prominent plot point in the comic, here the final moments of the film as Stella attempts to bring her dead husband back to life seem more like an afterthought. The money shots were done on the boat and this sequence turned out nicely full of gore, scares, and other forms of creepiness. This makes for fun action, but takes some of the heft out of the final moments. Had the film focused more on Stella's yearning to bring back Eben rather than fighting vamps with machine guns, I think it would have been more effective though.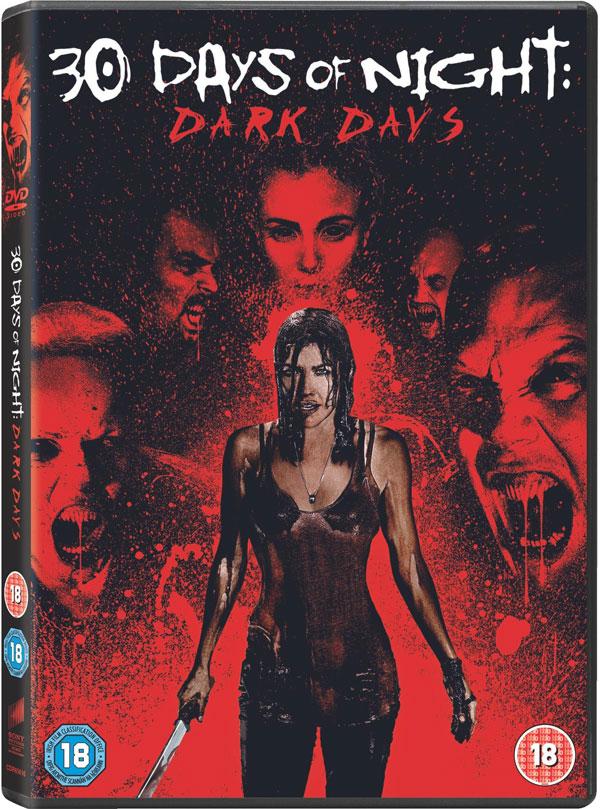 Though not as good as the original, DARK DAYS was a decent movie, especially considering that the comic book sequel wasn't as good as the original comic either. In fact, I liked this film better than the comic book sequel. Still, there's nary a twinkling teen, and compared to some of the other vamp flicks out there these days, DARK DAYS is a worthy successor that goes in brave new directions and doesn't shy on the gore. 30 DAYS OF NIGHT: DARK DAYS is available on BluRay & DVD on October 5th!
---
And finally, keeping with this week's vampire theme, I give you this because I always thought the vamp in this video was pretty sweet…
See ya, next week, folks!
Ambush Bug is Mark L. Miller, original @$$Hole / wordslinger / reviewer / co-editor of AICN Comics for over nine years. Support a Bug by checking out his comics! MUSCLES & FIGHTS VOL.3 & MUSCLES & FRIGHTS VOL.1. VINCENT PRICE PRESENTS: THE TINGLER #1-2 (interview, interview, preview, & review) VINCENT PRICE PRESENTS #20 WITCHFINDER GENERAL (preview, review, in stores now!) NANNY & HANK miniseries (interview, interview, interview, preview, & review, still available to order in Previews Order #JUN10 0824, in stores Sept 2010!) Zenescope's upcoming WONDERLAND ANNUAL 2010 (in July Previews Order # JUL10 1200, in stores in September!) THE DEATHSPORT GAMES miniseries (in September Previews Order #SEP 100860, in stores in November 2010!)