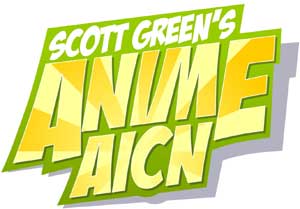 Logo handmade by
Bannister
Column by
Scott Green
Arguably a decade overdue, Kentaro Miura's violent medieval horror Berserk is making its return to anime. Think back to when anime was considered incendiary and not just comfort media for geeks who want to indulge in 2D fantasies. The late 90's saw the advent of late night anime, producing well regarded, mature works such as Serial Experiments Lain. Meanwhile an appetite for such content on VHS, then DVD was developing in North America. Produced in 1997, released in North America by Media Blasters in 2002, few anime cross-overs met demand with supply the way that Berserk did. Its high impact trangressiveness was what was hope for from "Cool Japan," back when it still was. The genres that Berserk fit into are ones that are often driven by spectacle, and as such, I argue that given what video games can now produce versus what they were in 1997, and given the type of genre video games often approach, the position of that sort of anime eroded. Yet, Berserk's characters are realized well enough and the tension of their conflicts is palpable enough that the years and the competition hasn't drained the enthusiasm for more Berserk. The anime opens with towering, battle ravaged "Black Swordsman" Guts wandering out of the mist, past bones into a dreary fortified settlement. What little good there was in the world has been eclipsed. Guts is marked by a brand on the back of his neck, haunted by ghastly spirits and tormented by demons. And, while they seek to consume him, his rage returns the favor as he seeks to throttle the nightmares. In spaghetti western fashion, he comes in out the rain to pick a fight with the local miscreants, putting a cross bow bolt through the head of one and cleaving another with his slab of a sword before they knew what hit them. It's their boss that Guts is after and he throws his body into the conflict, allowing himself to be tortured and brutalized to get within reach of his foe. Berserk then jumps back to the point at which a newborn Guts was discovered by mercenaries under the hung body of his mother. It's a loop, exploring how that infant became the Black Swordsman. Never comfortable with one mercenary group or satisfied with the prizes that motivate other men, Guts moves on until he is drawn into the circle of charismatic mercenary commander Griffith. The anime turns its focus to medieval warfare and politics as Griffith employs Guts and his Band of Hawks in schemes to capture himself a kingdom. As Guts tensely serves Griffith, and Griffith advances his ambition, agents of the abyss begin to bleed out of the shadows and into the world. Everything cracks up as matters that transform Guts into the Black Swordsman come to a head. I've argued that the cyclical structure of Berserk serves to underscore Guts' development, but plenty of others have found the original anime to be too open ended and been eager for more, especially since Kentaro Miura's 20 year, 35 volume run on the original manga is still going (with frequent hiatuses). Lack of additional Berserk has frequently been held up as an example of how anime has failed to capitalize on international interest.

Well, volume 35 of the manga shipped with a sleeve announcing that more Berserk is finally on the way. Singer, occasional voice actor Gackt (New Fist of the North Star) has also narrated a commercial to that effect. Hiroyuki Kitakubo (Robot Carnival, JoJo's Bizarre Adventure) has commented that Studio 4°C (TekkonKinkreet, Genius Party) is producing full CG animation for the project. And, a Twitter account has been launched.

Hats off to raito_kun for uncovering much of this.
Ain't It Cool News Animation RSS Feed