Movie News
Capone has the Winners' Names for the Chicago screening of MACHETE!!!
Hey everyone. Capone here, with the list of winners for tickets to see the Chicago advanced screening of MACHETE on Wednesday, September 1 at 9:00pm (note the later time). Those who entered and won will receive an email from me shortly with the details on the location of the screening and how to retrieve your tickets. If you entered this contest and your name is on the list, but you did not receive an email, let me know and I'll get you the details. Please keep in mind that this is not an exclusive AICN event, and is overbooked to make sure we have a full house. You should arrive very early to make sure you get in and get a good seat. Here are the lucky winners…
John Breclaw (+1) Jonathan Bryant (+1) John Dizon (+1) John Flournoy (+1) Nicholas Green (+1) Peter Guinn Nick Harris (+1) Megan Hauser (+1) Brian Hunt (+1) Eric Jankovsky (+1) Lindsey Johnson (+1) Robert Kuzmicki (+1) Andrew Littlefield (+1) Rogeno T. Mahor (+1) Mark Miller (+1) Monika Pawlak (+1) Simeon Peebler (+1) George Pieleanu (+1) Tanya Pimentel (+1) Bruce Pullen (+1) Alen Rahimic (+1) Nicki Retreage (+1) Jeremy Ring (+1) Jeff Roll (+1) Tim Sable Emerson Sigman (+1) Kristin Wicks (+1)
-- Capone capone@aintitcool.com
Follow Me On
Twitter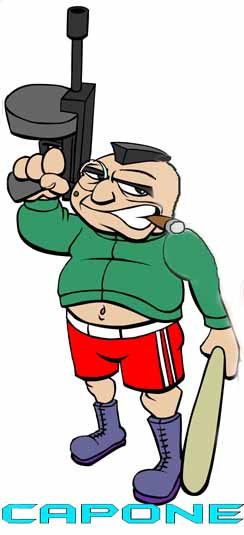 + Expand All

Aug. 27, 2010, 2:05 p.m. CST

by Money Daniels

None of those guys are me!

Aug. 27, 2010, 2:12 p.m. CST

by JBouganim1

Tim Sable and Peter Guinn. Maybe we can set them up.

Aug. 27, 2010, 2:15 p.m. CST

by Tigger Tales

Aug. 27, 2010, 2:15 p.m. CST

by JBouganim1

<br>Tim: Hi, I'm Tim.<br> <br>Peter: Hi, I'm Peter.<br> <br>T: You want to see a trick?<br> <br>P: Sure, I like magic. What kind of trick is this?<br> <br>T: Tim: A popcorn trick..<br>

Aug. 27, 2010, 2:49 p.m. CST

by Stuntcock Mike

He'll fuck every +1 in the auditorium.

Yay, the anti-legal immigration movie. Yay.

Aug. 29, 2010, 5:37 a.m. CST

by JFC

No other spoiler I'm curious about.