Comics
AICN COMICS SDCC Q&@: Bug talks with Penthouse Pet Ryan Keely......What!?! She reads comics!!!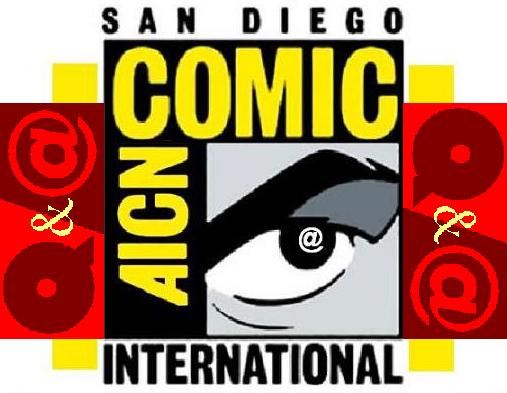 @@@@ What the #$%! is AICN COMICS: Q&@? @@@@
AICN COMICS: Q&@ is our new semi-weekly interview column where some of your favorite @$$Holes interview comic bookdom's biggest, brightest, newest, and oldest stars. Enjoy this latest in-depth interview filled with @$$y goodness and be sure to look for more AICN COMICS as we gaze into the future of comics every week with AICN COMICS: SPINNER RACK PREVIEWS every Monday and then join the rest of your favorite @$$Holes for their opinions on the weekly pull every Wednesday with AICN COMICS REVIEWS!
---
Q's by Ambush Bug!
@'s by Penthouse Pet Ryan Keely!
@@ WARNING @@@ WARNING @@
@@@ If pics of scantily clad women in seductive poses will get you into hot water at work, click away and come back when it's safe… you've been warned! @@@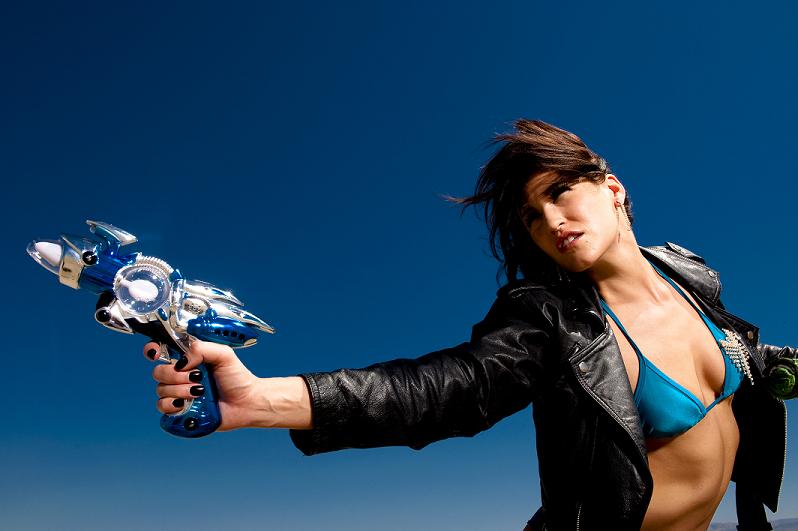 Hey folks, Bug here with another interview from SDCC. Actually, this one came to pass in the airport on my way home to Chicago from the Con. Imagine my surprise when I opened my email and find a request to do an interview with Penthouse Pet Ryan Keely, and that she was at the con I was just leaving. I damn near turned right around and headed back to the con, not really caring about missing my flight. But alas, my northern head won out and I took the flight home.
Why would the AICN Comics guy want to interview a Penthouse Pet, you may be asking your monitor right now? Well, first and foremost, Ryan is a huge comics nerd. I thought it would be a chance to see the medium I know and love through the eyes of someone who one would never associate the term "comics nerd" with. Secondly, and more importantly, ask yourself this question: you get an email in your inbox requesting an interview with a Penthouse Pet. What would YOU do? You'd do the interview, that's what you'd do…
Ryan was kind enough to send me over some pics, so…uhm…after you take a look at those…try to peel those eyes away and check out the interview too, will ya? Enjoy!
AMBUSH BUG (BUG): So I hear you're a comic book fan. Can you tell me how you got into reading comics?
RYAN KEELY (RK):
I like to read books and I love visual media. So it was a very natural progression of interest. When I was a really little kid I was obsessed with RANMA ½. My teens was spent watching anime greats repeatedly: NINJA SCROLL, GHOST IN THE SHELL, AKIRA, URASAKADOJI and many others. As I got older, employed and had more disposable income, buying comic books was simply bound to happen.
BUG: What is it about comics that appeals to you?
RK:
I love good writing and beautiful art. Good comics have both.
BUG: How was your San Diego Comic Con experience this year? Did you see any good panels or booths?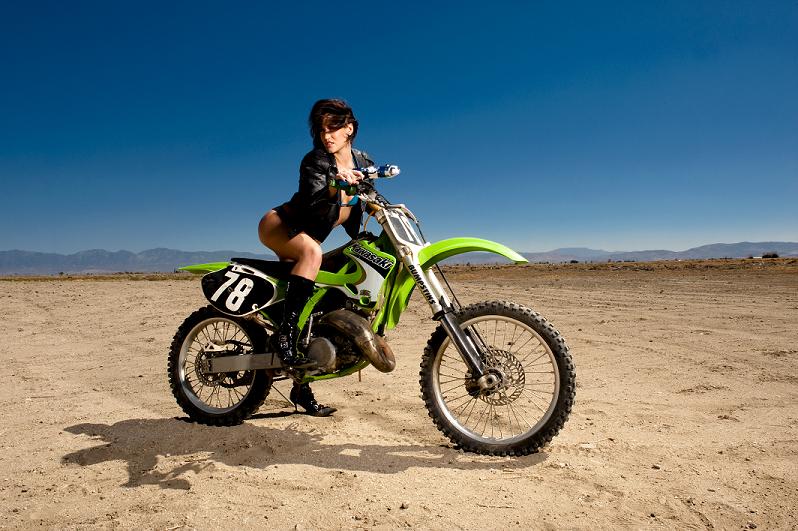 RK:
I always love going to SDCC. Every year is an amazing experience; however, I don't go to the panels. Not only do I hate waiting in line, I would prefer to wait to see the final product and have the full experience. I love storytelling, and watching scenes out of context ruins the whole experience for me.
As for my favorite booths...so hard to pick. This year, I loved Thor's throne [at the Marvel booth], especially when the
Leias In Bikini Girls
showed up and draped themselves all over it. ummm....Nerdgasm!
I also really enjoy the shopping aspect of the con; I was able to pick up some amazing signed prints and a Mark Ryden book that isn't supposed to be out until the fall. Just walking around you see so many artists, so many cool gadgets and toys, its an overload, but one I keep going back for.
BUG: Do you remember what the first comic you ever read was?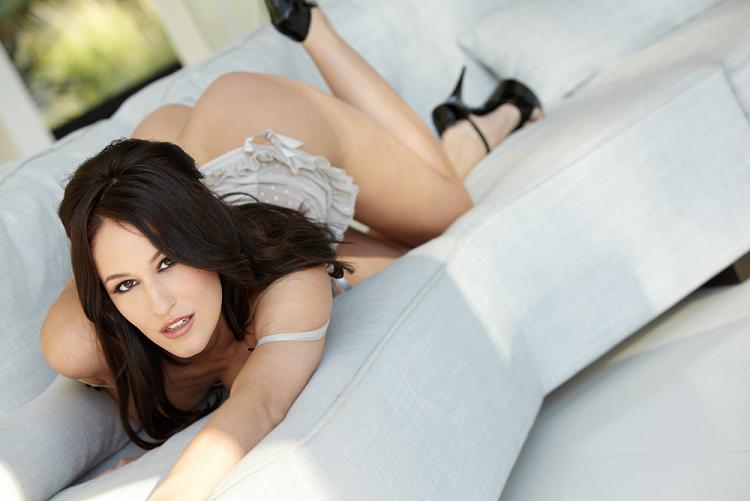 BUG:
It was a graphic novel adaptation of Barry Gifford's PERDITA DURANGO done entirely in scratch board. In my opinion scratch board is an underused medium that works particularly well for crime and crime noir stories.
BUG: From what I saw at SDCC, there seems to be a rise in female comic book readers these days. Why do you think that is?
RK:
There are two reasons more women are reading comic books; the first is movie and TV adaptations of comic books. Joss Whedon's BUFFY series was huge for luring in female readers and the recent spate of comic based big budget movies bring in more. While shopping at my favorite female friendly comic shop I asked a group of girls why they started reading comic books. "Iron Man!" was the reply I got.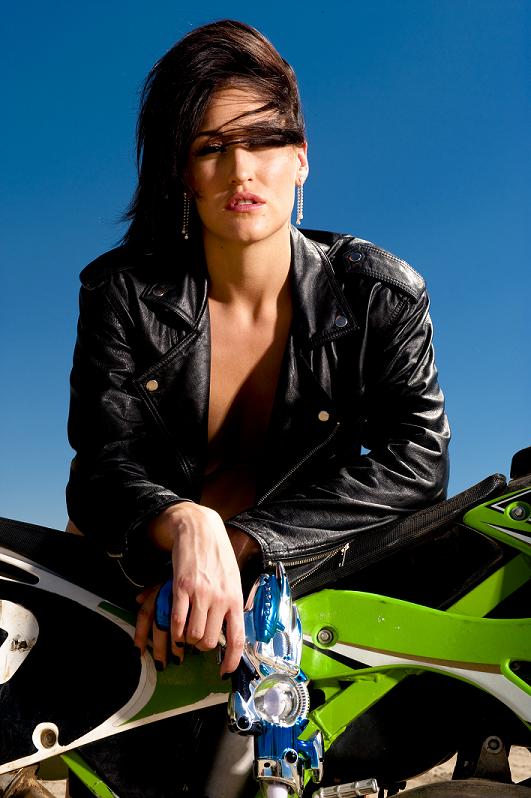 And that's the second part of the equation: female friendly comic shops. My favorite place to buy comics is Isotope Comics in San Francisco--they boast a nearly 60% female customer base. Secret Headquarters in LA is not far behind in my affections. The proprietors, James Sime and Dave Pifer respectively, go out of their way to help customers find work that they will respond too. If Dave and James had given me a bunch of superhero stuff right off the bat, I probably would've been turned off to comics entirely. Instead they listened to what non-comic books I like, what movies I watched and then introduced me to THE WALKING DEAD, PREACHER, DOKTOR SLEEPLESS and SCALPED, and many other amazing books.
BUG: So how do the guys working and shopping at your comic store react when you come in to shop? Do their eyes pop out of their heads like in a TOM & JERRY cartoon?
RK:
I've actually been pretty disappointed by how much of a non-stir I cause when I go comic shopping. So many chicks are buying books, I don't really stand out.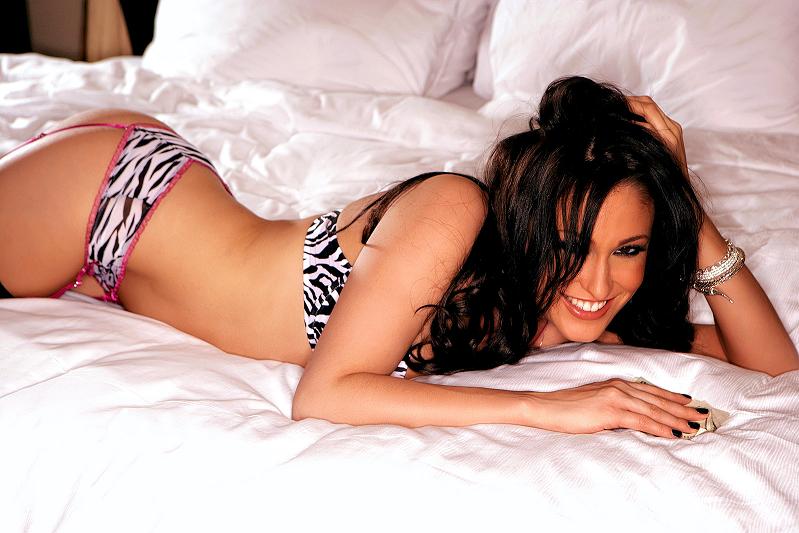 BUG: I seriously doubt that. What comics do you currently read?
RK:
I really like books with strong writing, loads of violence and dystopian themes, though I don't demand that in everything I read.
Right now my favorites are SCALPED, FREAKANGELS and THE BOYS, though I just finished CROSSED which was an amazing variation on the zombie genre. I love my zombie stuff; just finished the latest WALKING DEAD hardback. I'm loving DEMO and CHEW and I'm working my way through the TRANSMETROPOLITAN re-issues. I am reading THE ARMORY WARS and Brubaker's CRIMINAL series, but at a really slow rate...I like them, but I'm not devouring them. I just hit a wall with EX MACHINA but I've been encouraged to push through; haven't come to a decision there. I have a big stack of stuff from Isotope that I'm not ready to talk about yet, but I'm craving more AIR and SKYDOLL, two books that don't get enough love. FABLES is my new jam and I'm loving NORTHLANDERS.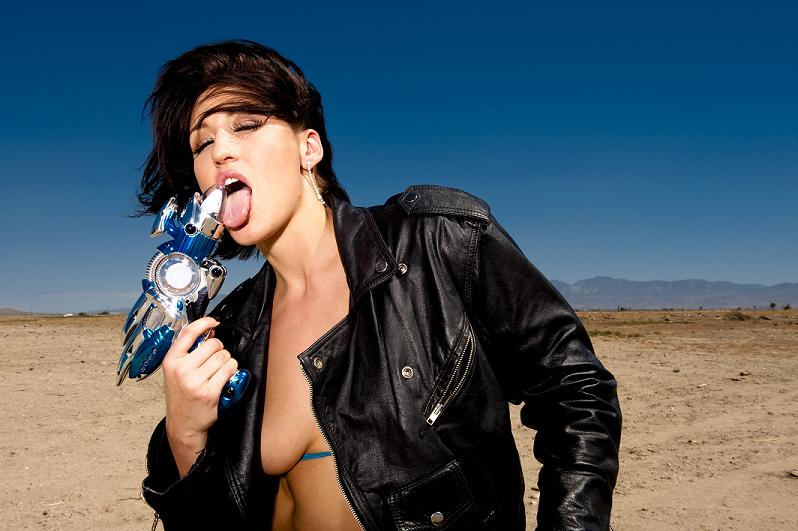 BUG: Has anyone ever tried to pick you up in a comic store? If so, what was the best and worst line you had tossed at you as you're perusing the racks?
RK:
No one has tried, and if they did, I probably wouldn't notice. I'm ultra focused when I'm comic shopping. I grab a sales person and just start pulling books.
BUG: Why do you think fewer women read comics than men?
RK:
Two of my closest girlfriends read comics, the other two read sci-fi, my little sister reads manga...I only recently found out that's its assumed that girls don't read comics.
BUG: Do you have a favorite super-heroine?
RK:
There are an abundance of female characters that I like, but as I don't really read enough superhero comics to pick a super-heroine. I am however a big fan of Tulip in PREACHER, and even though she's animated, AEON FLUX.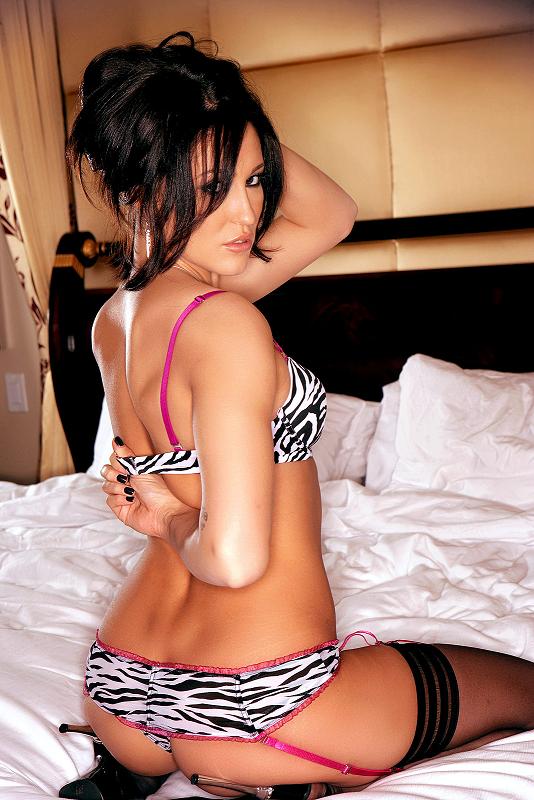 BUG: Would you ever be interested in a career in comics as an artist or writer?
RK:
Sadly I don't have the talent to be a comic book artist. I would love to collaborate with someone on writing one though.
BUG: Do you ever geek out with your girlfriends and talk about comics and then maybe have a tickle-fight (please tell me you gals have a tickle-fight...)?
RK:
No tickle fights, but we have pillow fights and wrestle in lingerie sometimes . If you look at the heading for
www.sexfoodandcomicbooks.com
there is an accurate, though artistic rendition of Satine Pheonix and myself laying around nude reading comic books, that really happened in real life. Justine Joli and I totally had sex with GHOST IN THE SHELL on in the background....I have never been able to make a 20 sided die part of the sexual equation, but I'll work on that.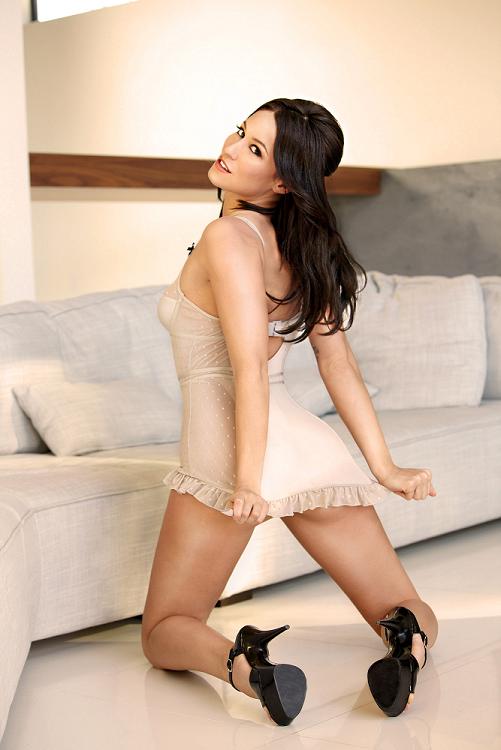 BUG: Whoa! OK, focus…back to the interview. So if you could be a super-heroine, what would your name and super power be?
RK:
If I told you my superhero name/power then my secret identity would be revealed. However I can assure you they're awesome.
BUG: I'm sure they are. OK, so what final message do you have for AICN readers and drooling fanboys around the world?
RK:
Go to
www.ryankeely.com
, its full of 'zazz.
BUG: Not sure what 'zazz is but I plan on checking the site out later when I'm not on my work computer to find out. Thanks so much for answering these questions, Ms Keely.
RK:
Thanks, bye!
Ambush Bug is Mark L. Miller, original @$$Hole/wordslinger/reviewer/co-editor of AICN Comics for over nine years. Support a Bug by checking out his comics! MUSCLES & FIGHTS VOL.3 & MUSCLES & FRIGHTS VOL.1. VINCENT PRICE PRESENTS: THE TINGLER #1-2 (interview, interview, preview, & review) VINCENT PRICE PRESENTS #20 WITCHFINDER GENERAL (preview, review, in stores Aug 25th!) NANNY & HANK miniseries (interview, interview, interview, preview, & review, in stores Sept 1st!) Zenescope's upcoming WONDERLAND ANNUAL 2010 (in July Previews Order # JUL10 1200, in stores in September!) ROGER CORMAN PRESENTS DEATHSPORT miniseries (in September Previews Order #SEP 100860, in stores in November!)
---
---
Editing, compiling, imaging, coding, logos & cat-wrangling by Ambush Bug Proofs, co-edits & common sense provided by Sleazy G
---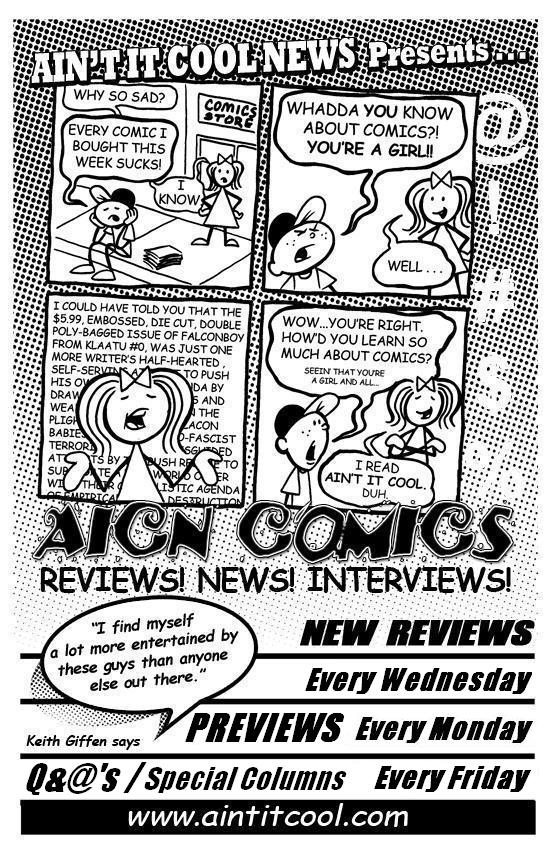 Ad by Prof. Challenger
+ Expand All

Aug. 27, 2010, 9:42 a.m. CST

by BEYONDTHUNDERDOME2GIRLS1CUPBILLCOSBY

Aug. 27, 2010, 9:56 a.m. CST

by cookylamoo

Wow! That's a head-scratcher.

In the "Growth" ad that's running, the scrapy thing's shadow never meets up with it, indicating that the person is just sort of... letting it hover over the eyeball without touching it. Sort of undermines the whole point.

Aug. 27, 2010, 10:07 a.m. CST

by cookylamoo

Aug. 27, 2010, 10:08 a.m. CST

by Pacino86845

Aug. 27, 2010, 10:08 a.m. CST

by blunted666

Aug. 27, 2010, 10:20 a.m. CST

by Ambush Bug

My pics been plastered all over this site in my SDCC posts. You're not paying attention close enough.

Aug. 27, 2010, 10:28 a.m. CST

by LaserPants

1. She's not that hot.<br><br>2. She doesn't read comics, she just says she does so obese middle aged virgins can fap to the idea of a woman WAY out of her league (even though she's only average) and be fooled into thinking she's interested in what they're interested in. Which she's not.

Aug. 27, 2010, 10:32 a.m. CST

by hst666

(with regard to the pics, there are plenty on the internet along with actual porn) was her comment that she watched anime growing up and then started reading comics when she had disposable income.

"Comics are considered mostly a guy thing? Well shucks, that's the first I've ever heard of it!"

Aug. 27, 2010, 10:48 a.m. CST

by D.Vader

"Escalation". Look it up.

Aug. 27, 2010, 12:33 p.m. CST

by Chuck_Chuckwalla

Aug. 27, 2010, 12:38 p.m. CST

by WillTheThrill

I doubt that Erica Campbell reads comics and watches anime, since she is a born again Christian (and "retired" from the porn world, BTW). I agree she's gorgeous, but I could not have a relationship with her. I'll stick with my Trekker, geek, movie-watching, comic-reading wife. (Gotcha', bet you thought I was going to say Ryan Keely, didn't you!) :-)

Aug. 27, 2010, 1:10 p.m. CST

by lead_sharp

Aug. 27, 2010, 1:32 p.m. CST

by Detective_Fingerling

Aug. 27, 2010, 2:12 p.m. CST

by MattmanReturns

Aug. 27, 2010, 3:10 p.m. CST

by Detective_Fingerling

for wondering why this girl gets an interview when all she is is a fan of comic books. Doesn't make any sense to me. If she was IN a comic book or wrote one or was an artist, then yes, I can understand why the interview was conducted. Such is not the case, so I'm wondering why she was interviewed. I keep forgetting asking obvious questions calls into question my sexual orientation. Thanks for pointing that out and making me more aware of that going forward. I wouldn't want anyone to think I was gay. Or ignorant.

Aug. 27, 2010, 3:43 p.m. CST

by Ambush Bug

Not just some girl, a Penthouse Pet, emails you and wants to talk comics on AICN. You decide whether or not you want to do it or not. Me, I do the interview. Simple as that. Why not, is the real question?

Aug. 27, 2010, 4:22 p.m. CST

by tradeskilz

Hard to tell these days with everyone trying to cash in on the huge and lucrative geek demographic. She seems to know her stuff but anyone can get coached to do some name dropping.

Aug. 27, 2010, 5:38 p.m. CST

by 7Cal

Whether you find her hot or not, I do like her tastes in comics. I'm the same in that I don't like nay of the superhero stuff and love Walking Dead, etc.<br><br> Also couldn't agree more with the not-going-to-panels because seeing scenes out of context ruins the full experience. I've never been to SDCC, but I'm a guy who even avoids movie previews at all costs if I know I'm gonna see the movie.<br><br>Interesting... looked up a couple of titles she mentioned that I hadn't read. May have to give them a try.

the fact that she exists just makes the world a slightly better place

if this chick is the average in your neighborhood please post your zipcode as some may wish to relocate based on this information

Aug. 27, 2010, 11:44 p.m. CST

by Chuck_Chuckwalla

Have you seen Erica's Wonder Woman pictorial? I don't know if she reads comics or watches anime but she totally won my geek heart over when I saw her sporting those satin tights.

Aug. 29, 2010, 3:37 p.m. CST

by archer1949

phony saline lip injections, an obvious nose job and ugly, fake breast implants. Such a refreshing change from the hideous, mutilated plastic blow up dolls that make up a large part of her particular industry. It has some STRANGE conception on feminine beauty. This interview also brings up a good point. Women DO read comics. It's just that they, for the most part, don't read superhero comics. It's a particular GENRE that is male dominatedoriented, not the medium. The companies should take heed.