Movie News
Having not seen SALT (except as part of his SDCC coverage), Capone settles for reviewing RAMONA AND BEEZUS and AGORA!!!
Hey, everyone. Capone in Chicago here. My Comic-Con travel schedule made it impossible for me to catch the only press screening of SALT in Chicago, so I don't have a review of it for you. My apologies. You know I'm pretty damn thorough week to week with the major releases, so I'm hoping you'll forgive me. What is a little strange is that yesterday at Comic-Con, I did see Angelina Jolie in person (I guess this technically counts as the beginning of my Con coverage) in front of the appreciative Hall H masses. She was unbelievably charming and talkative and indulgent of some of the slightly rambling and weird audience questions. It seems slightly silly to go into the panel discussion since the movie is now open, but I will say I'm encouraged by Jolie's choice to do an action film that isn't rooted in fantasy (the TOMB RAIDER movies) or bullet-curving unreality (WANTED). It seems the mission with SALT is to only do action sequences that could be pulled off in real life, with Jolie claiming to have done all her own stunts. What I do have are reviews of two films that are opening or opening wider this week. It's a slow week outside of SALT, which I'll see as soon as the Con is done. Anyway, I'll do my best to be productive this week with Con coverage, so stay tuned.
RAMONA AND BEEZUS In the course of a given year, I get inundated with a great number of films aimed at the "family" demographic. In other words, these are movies that are meant to appeal to kids, with very little thought given to just how torturous most of these works are to the adults that are frequently accompanying said kids. Once in a great while, the folks that make these movies give a thought or two to the slightly older audience members that are often there begrudgingly; this is most often the case with animated films. But I think it's fair to sat that RAMONA AND BEEZUS, the film version of the wildly popular book series from Beverly Cleary, is far better than most of the empty-headed, dumbed-down cinematic junk that kids are fed year-round. Yes, I fully understand and acknowledge that neither the books nor this movie are aimed at a young-at-heart adult film critic like myself, but at least RAMONA AND BEEZUS is dealing with issues in the real world and not turning the two girls at the center of the film into spies or monster hunters or superheroes. Those types of films can be fun from time to time, but they don't really offer up much for children beyond toilet humor and broad comedy. This film addresses more believable daily dramas such as a parent losing a job or a weird child struggling to fit in and do well in school. Newcomer Joey King plays Ramona, an imaginative younger child, who has a lot of ideas about the world, how it runs and how it should work. She's also one of those kids whose misadventures get her in a lot of trouble at school and at home. Her near-perfect big sister Beezus (Selena Gomez) is a bit mean when Ramona screws up, but she's appropriately protective when she needs to be. There isn't so much a traditional story in RAMONA AND BEEZUS as there are slice-of-life moments that make up any family. The girls' parents (Bridget Moynahan and John Corbett) are good people, but not perfect. They don't handle things well when Corbett loses his accounting job, and they don't always believe Ramona when she says she's innocent and actually is. In other words, they're like most families. The movie is still guilty of pandering just a bit, and not surprisingly, things wrap up a little too neatly by film's end. I wasn't a big fan of the romantic subplot involving Ramona's aunt (Ginnifer Goodwin) and her old high school boyfriend (Josh Duhamel), which seemed to exist for no other reason than to extend the running time of the movie. Directed by Elizabeth Allen, RAMONA AND BEEZUS has a similar feel and approach to the adaptation of DIARY OF A WIMPY KID. Neither one is particularly great, but I'd rather endure the shortcomings of these two films than sit through THE LAST AIRBENDER and any number of other kids' movies in which the adults act like morons and the kids are smarter than Einstein. I was charmed by this movie because it was about people--slightly idealized people, perhaps, but actual humans nonetheless. I don't want to make this seem like the Second Coming of family films, but I think kids and maybe some adults will see some of their personalities and lives in RAMONA AND BEEZUS, and that's a good thing.
AGORA I've seen a lot of movies about a lot of subjects, but I have never seen a movie quite like AGORA, the award-winning film from director and co-writer Alejandro Amenabar (THE SEA INSIDE). In an attempt to capture something like authenticity and a true story on top of that, this movie centers on Hypatia (Rachel Weisz, looking, you know, gorgeous), a teacher and lauded astronomer who taught the brightest and best in Alexandria, Egypt. Under Roman rule, Alexandria's prize centerpiece is its library, filled with all the world's learnings. But the region is also under a great deal of religious strife and upheaval, as the old Roman gods made way for Jewish beliefs and the rising force of Christianity. Among Hypatia's students and admirers are future rulers of the region, including the snooty Orestes (Oscar Isaac) and Hypatia's slave (Max Minghella), who grows to be a part of the Jewish uprising. Both men are very much in love with the teacher, but she doesn't allow either of them too close. Years later, when their positions of power in society have shifted, she does look to them to protect her, with varying results. But AGORA isn't really a love story. It's an epic tale of science and religious intolerance that does not paint either Christians or Jews in a particularly sympathetic light. And I was weirdly pulled into this story when it wasn't relying too much on melodrama and its clumsy love triangle stories. There are a handful of scenes in which Hypatia is essentially figuring out that the universe does not revolve around the earth, and that the planets don't revolve around the sun in a perfect circle. These concepts are so difficult for her to grasp that she almost doesn't. There's another experiment in which she basically discovers gravity, but she never puts a name to it or can explain how it works. That is one phenomenon that she never had time to explore or understand. When Hypatia's belief in God is challenged, her life is at risk, and the men who once so cared for her have a choice whether to come to her rescue or save their own positions and lives. AGORA is at times brutally violent, rife with prejudicial behaviors, and staggeringly beautiful as a visual work. The film drags in quite a few places, but Weisz's soaring performance (in the midst of some, well, more grounded acting) pulls the film up from being a deadly bore and actually makes it something worth watching most of the time. Since I walked into this film blissfully ignorant of the life and accomplishments of Hypatia, I was always curious where her story would take us, and I'd say for the most part it was worth the journey.
-- Capone capone@aintitcool.com Follow Me On Twitter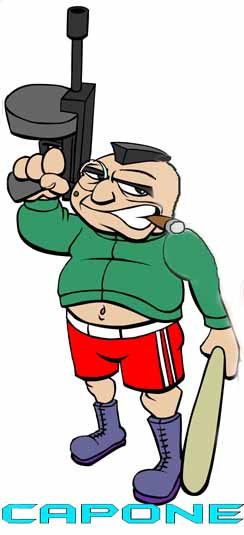 + Expand All

July 23, 2010, 10:13 a.m. CST

by billF

July 23, 2010, 10:22 a.m. CST

by Dharma4

Is the only reason I would watch this. The girl is hot. Seriously.

July 23, 2010, 10:35 a.m. CST

by Simpsonian

Unfortunately rape is not. :(

July 23, 2010, 10:39 a.m. CST

by Crow3711

I kid. Salt just looks like Bourne with a pretty girl, anyway.

July 23, 2010, 11:02 a.m. CST

by spidercoz

haven't you noticed angelina's starting to look like her father?

July 23, 2010, 11:29 a.m. CST

by starlesswinter7

July 23, 2010, 11:51 a.m. CST

by SubliminalJones

Is that even a name? Sounds like something you'd spray in the garden to get rid of insects. Also, when my 7 year year old daughter started watching Gomez' Disney Channel show, I felt uncomfortable stirrings in my nether regions. Now I just concentrate on the milfy Latina that plays her mom.

July 23, 2010, noon CST

by BizarroJerry

Her name's like, Beatrice, and the sister mispronounced it as a little kid. I remember reading some of Cleary's books, but they were the boy-aimed ones starring the two sisters' neighbor, Henry and his dog.

July 23, 2010, 12:04 p.m. CST

by BizarroJerry

I've seen people commenting on pictures online and saying she's still hot. Well, sorta. But the problem is that she has gotten too think lately. She needs some meat on her bones to stay hot. Getting too thin, combining with aging makes you look bad. C'mon, Ange, eat some meat once in a while. Maybe a bowl of pasta or two.

July 23, 2010, 12:06 p.m. CST

by BizarroJerry

Upgrade this freakin' message board!!!!!

July 23, 2010, 12:18 p.m. CST

by ChocolateJeebus

...when I fell down the stairs. It's like claiming Edison "discovered" electricity.

July 23, 2010, 1:11 p.m. CST

by aversiontherapy2

An epic film but it left me cold. Historically it's on dodgy ground though most of what happens to Hypatia and her discoveries are based on the vague historical record of her life. Like a lot of what happened at Alexandria, there are hints at theories that wouldn't be repeated for a thousand years. And yes Rachel Weisz is great in the part but the script and some of the other actors lack depth.

July 23, 2010, 4:19 p.m. CST

by Nasty In The Pasty

July 23, 2010, 4:19 p.m. CST

by Nasty In The Pasty

"And I'm his good friend Beezus...!"

July 23, 2010, 4:22 p.m. CST

by Nasty In The Pasty

She was the Megan Fox of the late 90's and early 00's...a greasy, untalented skankwad with weird, cracked lips who was mysteriously labelled The Hottest Woman Ever just because she had "dangerous" tattoos and fucked Billy Bob Thornton. Catherine Zeta Jones is beautiful. Jennifer Lopez is sexy. Jolie is just ugly.

July 23, 2010, 4:35 p.m. CST

by RPLocke

Have you seen the first Tomb Raider?

July 23, 2010, 4:58 p.m. CST

by Nasty In The Pasty

All I remember was the TV ad with those GIANT FAKE TITS bouncing in slow motion like something out of one of those Seltzer/Friedberg "spoof" movies, and thinking, "No thank you".

July 23, 2010, 6:52 p.m. CST

by MattmanReturns

July 23, 2010, 7:57 p.m. CST

by RPLocke

There's a scene in a shower, and it starts of showing the legs, we're all like "oooh", but the camera pans up and it's Daniel Craig, and everyone laughed.

July 23, 2010, 8:11 p.m. CST

by terry1978

Honestly, those cheekbones alone, man. Yeah, she's gotten a tad gangly as of late, but if you still would not hit it, I don't know what to tell you.

July 23, 2010, 8:12 p.m. CST

by Serious Black

...from the crumpled scraps in the marketing wastebasket.

July 23, 2010, 10:50 p.m. CST

by Token

I like Angelina a lot...but Salt is generic boring crap. Save yer money...it will be on TV by fall.

July 24, 2010, 12:15 a.m. CST

by cifra

...only a too hard to swallow to some cristian audiences...

Our website is: http://www.shoes2.us/ We also sell a variety of brand-name items: The following is our best-selling items. I hope you like it

July 25, 2010, 6:01 p.m. CST

by greyspecter

Why so threatened, Hollywood?

July 26, 2010, 1:25 a.m. CST

by thebearovingian

Why the hell not? What gives, you rat bastards?