Movie News
Live in Chicago? Capone has details on winning one of 60 seats to an advance screening of INCEPTION next week!!!
Hey everyone. Capone in Chicago here. I don't think there's any reason to talk up writer-director Christopher Nolan's latest work INCEPTION, except to say that a lot of people seem to be hoping and praying that it saves our collective brains from a summer of truly subpar-to-pure-shit releases from the majors. Now I've said before, but it's worth repeating that anyone who thinks the summer overall sucks isn't looking hard enough for the good stuff. There are a handful of really great movies playing or about to open in theaters all over the country. Sometimes these movies are only playing on one screen at a multiplex or only at your local arthouse theater (if you're fortunate enough to have one or two). But we're not hear to talk about all things small; we're talking about one very big release next week. I have got about 60 seats for the Chicago premiere of INCEPTION on Monday, July 12 at 7:00pm at a theater in downtown Chicago (the exact location will only be given to contest winners). Here's how to secure a pass good for you and one guest: READ THIS VERY CAREFULLY. IF YOU STRAY FROM THE RULES, YOUR ENTRY GETS DUMPED. Send me an email at inceptionchicago@aintitcoolmail.com with the subject line "MIND CRIMES". In the body of the email, I need your Name, the name of your Guest (yes, I want both names, and this must be the guest you bring with you), and the answer to the following question (read carefully): "When you saw the first trailer for INCEPTION, what did you think the film was about?" I don't want you to give me a description of the plot as you understand it. I want to know what your initial thoughts were when you let your mind and imagination run wild after you saw the first moving images from Nolan's movie. Keep your responses BRIEF--limit your answers to 100 words or less (no matter how tempted you are to go over the limit). The most creative and interesting answers will win, and I will read everyone. Winners will receive an email from me fairly soon. This contest will close as of midnight Wednesday night. No exceptions. This is NOT and exclusive AICN event, and therefore it is overbooked to assure a capacity crowd. Winners need to arrive early, or they run the risk of not getting into the screening. If there's even the slightest chance you'll have to back out of attending if you do win, don't enter. You'd be amazed how many last-minute emergencies (or other lame excuses) crop up in the 12 hours before every screening. If you have a job that might make you late or unable to attend, or an ill/pregnant relative, or a temperamental significant other, or a scratchy throat, do not enter. If you win and don't show up, you will literally be stealing a seat from someone else. Good luck, everyone! Hope to see you there.
-- Capone capone@aintitcool.com Follow Me On Twitter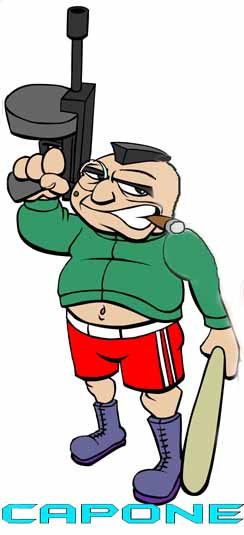 + Expand All

July 6, 2010, 11:17 p.m. CST

by frank cotton

July 6, 2010, 11:17 p.m. CST

by frank cotton

July 6, 2010, 11:17 p.m. CST

by frank cotton

July 6, 2010, 11:19 p.m. CST

by Bronx Cheer

Very very sweet. Good luck all.

July 6, 2010, 11:24 p.m. CST

by BadMrWonka

you get all the cool stuff. I feel like I've been to 50% of all advance screenings ever in Seattle, and it's still like 5 total.

July 6, 2010, 11:36 p.m. CST

by TheNipplesofGodReturns

July 6, 2010, 11:50 p.m. CST

by GroolDemon

July 7, 2010, 12:07 a.m. CST

by james4543

July 7, 2010, 12:16 a.m. CST

by aicnmscott

Can anyone explain this to me?

July 7, 2010, 1:07 a.m. CST

by RPLocke

But that's like a six hour drive, but I would totally do it.

July 7, 2010, 3:44 a.m. CST

by JackBauer24

and the wait is still interminable!

If you are looking for a partner based on lifestyle and physical chemistry as well as personal beliefs and common interests, you may try --BlackwhiteCupid c om-- Good Luck :)

July 7, 2010, 7:19 a.m. CST

by Dr_Satan

It seems unfair to my sensibilities that some Chicago-ite should be allowed to see the wonderful masterpiece INCEPTION before I. And free from opening their purse strings, no less. I am almost tempted to take a journey to Chicago with my little box of tools and revenge myself upon one of them. My chainsaw has certainly not been used for a long time. Death to the Chicago-ites!

July 7, 2010, 7:39 a.m. CST

by BP_drills_america_a_new_asshole

Inception will be good but its not going to change your life. If you live in Chicago by all means try and see it early, but waiting a few more days doesn't bother me in the slightest. All this "damn chicago" stuff is fucking retarded.

July 7, 2010, 8 a.m. CST

by DiscoGodfather

Bitter, party of one, your table is now available.

July 7, 2010, 9:58 a.m. CST

by Konigsberg

It's already playing in our theaters in Canada. Bizarre.

July 7, 2010, 11:36 a.m. CST

by KillDozer

Do you need help coordinating these things? I'd happily lend a hand.<p>The District 9 advance screening was great.

July 7, 2010, 12:24 p.m. CST

by oisin5199

July 7, 2010, 2:06 p.m. CST

by aliciaw

[HotBlackwhite is] widely considered to be the greatest singles club ever by millions of black white singles, about half of which have actually found matches from it.

July 7, 2010, 2:40 p.m. CST

by DavidDunn

How are you seeing it tomorrow? Just curious... I think its time aintitcool let me do the Warrensburg, MO leg of the site. We can start bringing in big shows here. I mean its only logical with a town that is booming with 16,000 people right?

July 7, 2010, 3:50 p.m. CST

by JackBauer24

Won tickets to the Premiere in London

July 7, 2010, 6:15 p.m. CST

by RICHARD_GERE_RAPED_MY_GERBIL

No, come on spammer - inform me. Is it like that race of aliens from Star Trek where they were black on one side and white on the other? Or are they people with Michael Jackson disease?

July 7, 2010, 8:15 p.m. CST

by TenderBranson

Just to get you a little more pumped for the film... http://music.zackhemsey.com/track/mind-heist

July 7, 2010, 8:56 p.m. CST

by yoyoMa45

Isn't it only the largest media market in the world?

July 7, 2010, 9:29 p.m. CST

by JuicyFruit

July 8, 2010, 6:22 a.m. CST

by DiscoGodfather

I'm not bitching about no advance screening of "Inception" in Detroit. I'm bitching about no advance screening of ANYTHING EVER in Detroit. Even Entertainment Weekly would rather do advance screenings in Nashville or Charlotte than Detroit. AICN doing exclusive screenings in Chicago or Austin I can kind of understand, because those are home bases for the site. But this isn't an AICN exclusive, and Detroit still gets squat. We're one of the top 5 moviegoing markets in the US and we have one of the top-grossing IMAX theatres in the country. Not to mention the sheer number of movies now filmed or being filmed in the city and state (Gran Torino, Youth in Revolt, Red Dawn, Real Steel, High School, Harold & Kumar 3, Scream 4, the new series Detroit 187 to name just a few.) I'll wait for "Inception" like I wait for everything else, but it'd be nice to see a little something special in Detroit once in a while.

July 8, 2010, 10:20 a.m. CST

by Bronx Cheer

I've been living in Chicago five weeks after living in NYC for six years, and it's clear why Chicago is busy with events and NYC is not. Capone makes things happen here while nobody steps up in the same role for AICN in New York.