Cool News
That Momoa CONAN is looking less Baywatch!
Hey folks, Harry here and some of you folks in Talkback have been asking for this pic to be posted. Well, the story originates over at Slashfilm, and by clicking that you can see a bigger version, but for now here it is: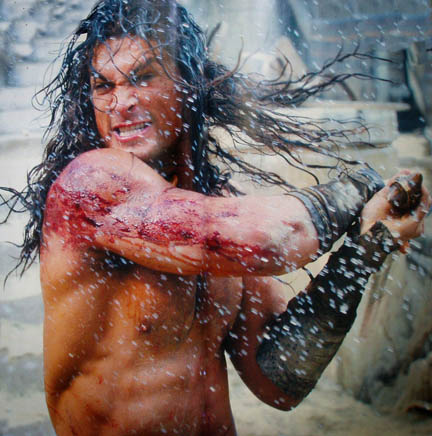 Marcus Nispel is a sharp shooter - so getting a beautiful image is one thing. I actually do like the script for this project too. BUT the reality is... I'm not gonna believe this movie is gonna rock, until I actually see it. This is a hopeful image though. Thanks goes to JackSlater4 for the link.