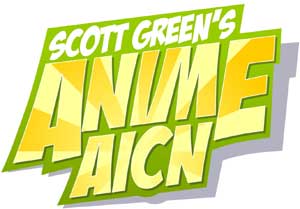 Logo handmade by
Bannister
Column by
Scott Green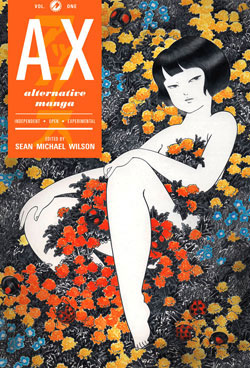 Upcoming in North America
"Priest" has moved from a January 14 launch to March 4 to be 3D retrofit

*

Heat Vision has a new interview with Jules Urbach concerning the Gaiking/Shogun Warriors movie HV: So what's the status of "Gaiking" now? Urbach: I guess you can say we're in preproduction. The reason we released the teaser when we did is we're done designing the robot. And even a lot of the costumes and the characters. We basically put as much as was ready to be shown in the teaser. And the next step is get a writer -- we have a treatment for the movie -- and get a full-blown script. That should be done in the next three months. And we're looking at 2012 as a potential release date, but it's not set. It could be 2013.

*

the producers of the two upcoming live-action Gantz films have already received inquiries about remake rights from the United States and the United Kingdom. AnimEigo AnimEigo CEO Robert Woodhead announced that the distributor will not be releasing the second season of judo anime (based on a manga by Naoki Urasawa) Yawara. From his twitter "It is with deep regret that we must announce that so far, we have not been able to secure a license to release the rest of Yawara." Criterion Nobuhiko Obayashi's "House" is coming to DVD in September An early Criterion box set with both Sanshiro Sugata films, The Most Beautiful, and The Men Who Tread On The Tiger's Tail is also on the slate.

Dark Horse The latest release solicitations only includes

OH MY GODDESS! VOLUME 16 Kosuke Fujishima (W/A) On sale Oct 27 b&w, 240 pages $11.99 TPB, 5" x 7" Funimation FUNimation has picked up the rights for the three episode Tsubasa: Tokyo Revelations and Tsubasa: Thunder Spring Chronicles (Tsubasa: Shunraiki) OAD, packed with the Japanese release of CLAMP's manga. Kodansha Japanese Schoolgirl Confidential, by Brian Ashcraft and Shoko Ueda will be released in August Media Blasters Due July 27th

Right Stuf Anime producer and distributor Right Stuf, Inc. and Nozomi Entertainment announced that the LOST UNIVERSE DVD Thinpak Collection will be available for a new, lower SRP of $39.99 starting August 3, 2010. This DVD collection is housed in a slim-profile art box and features unedited and remastered video, Japanese and English-language audio options, and two subtitle tracks (standard and on-screen translations). Lost Universe shares a creative team with the popular Slayers anime series: Both anime properties were based upon novels by Hajime Kanzaka (Slayers), directed by Takashi Watanabe (Slayers, Slayers Next, Slayers Try, Shakugan No Shana) and feature character designs by Naomi Miyata (Slayers, Slayers Next, Slayers Try). Additionally, both vocal casts are led by Megumi Hayashibara ("Lina Inverse" in Slayers), who also performs the theme songs for each series. About LOST UNIVERSE Millie Nocturne has one great goal in life: to be the best in the universe… at absolutely everything! But when she tries her hand at being the "best detective," she ends up an unwilling partner with two people who will change her life forever – Kain Blueriver, the psi-blade-wielding master of the starship Swordbreaker, and Canal, the smart-mouthed holographic image of the ship's computer! Join this unlikely trio on their adventures as they hurtle through space, facing off against intergalactic crime lords, rogue starships, hijackers dressed as chickens… and that's just the tip of the asteroid! Contains the complete 26-episode series!

LOST UNIVERSE © 1998 H. Kanzaka • S. Yoshinaka/Kadokawa • TV Tokyo • Medianet. Section 23 Sentai Filmworks today announced its acquisition of Guin Saga. Based on the 30 million copy-selling, 151 novel series by Kaoru Kurimoto and featuring the first full soundtrack by Final Fantasy composer Nobuo Uematsu. Fleeing the Mongauli Army, royal heirs Remus and Rinda attempt a desperate magical escape that strands them inside the spirit-infested Roodwood. But as the Mongaul close in, the Prince and Princess are rescued by Guin, a strange warrior with the head of a leopard! However, the danger is only beginning, for the master of the Mongaul, the wraith-possessed Black Count, who must drink blood to keep his rotting flesh from falling from his body, will not stop until Rinda and Remus are his captives!

New releases include

GINTAMA COLLECTION 1 Running Time: 325 min. Age Rating: TV 14 (V,S,L) Language: Japanese with English Subtitles Format: DVD SRP: $39.98 SYNOPSIS: Life isn't easy in feudal Japan… especially since the aliens landed and conquered everything! Oh sure, the new health care is great, but the public ban on the use of swords has left a lot of defeated samurai with a difficult career choice! This is especially true if they're not particularly inclined towards holding a day job, which is why Gintoki Sakata's opted for the freelance route, taking any job that's offered to him as long as the money's right. Unfortunately, in a brave new world filled with stray bug-eyed monsters, upwardly mobile Yakuza and overly ambitious E.T. entrepreneurs, those jobs usually don't pay as well as they should for the pain, suffering and indignities endured!!

SAMURAI HAREM - ASU NO YOICHI COMPLETE COLLECTION Running Time: 300 min. Age Rating: TV-PG (V,D) Language: Japanese with English Subtitles Format: DVD SRP: $49.98 SYNOPSIS: After many long years perfecting the art of fighting, 17 year old Yoichi Karasuma is sent down from the remote mountains where he has been raised thinking that he's going to study some new martial arts techniques… but what he's really going to learn about are some slightly more practical things, like electrical appliances, modern clothing and, most especially, how NOT to make girls to want to kill you! Unfortunately, that last lesson is one Yoichi may not survive, as his new Dojo is infested with the infernal creatures in the form of the Ikaruga sisters, and they don't really seem to understand how "proper" girls are "supposed" to behave! Will Yoichi's bushido blade be struck down by the fearsome charms of Ibuki, Ayame, Chihaya and Kagome? Or will the equally lethal girls from the rival Tsubame School be his undoing

YOU'RE UNDER ARREST: FULL THROTTLE COLLECTION 2 Running Time: 300 min. Age Rating: TV 14 (V) Language: Japanese with English Subtitles Format: DVD SRP: $39.98 SYNOPSIS: They're tough, tenacious and would take no prisoners… Except it's their job! Miyuki, Natsumi and the other officers of the Bokuto police station are back on the case, although in the weird world of Japan's most unorthodox police precinct, the exact definition as to what constitutes a "case" seems be largely up to individual officer discretion. After all, while working on the set of a documentary film could fall under the category of crowd control, how can anyone classify adventures that range from dog sitting to completing a romantic mission from beyond the grave as typical police work? And that's to say nothing of pursuing suspects on in-line skates while wearing bikinis and wearing giant mushroom costumes? There are handcuffs; fisticuffs and high speed chases ahead in the second and final collection of YOU'RE UNDER ARREST: FULL THROTTLE! Shout Factory the anamorphic widescreen restored GAMERA, THE GIANT MONSTER – Special Edition DVD will be releasing on May 18 marks the North American DVD. Gamera, The Giant Monster – Special Edition on DVD for the first time in its unedited original version, with English subtitles — in anamorphic widescreen from an all-new HD master. The DVD includes a 12-page booklet with an essay by director Noriaki Yuasa, a photo gallery, trailers and more. The collectible Gamera, The Giant Monster Special Edition DVD is priced to own at $19.93.

*

Shout! Factory and Marvel Animation have expanded their strategic content partnership to bring Marvel's Marvel Knights Animation series to the U.S. home entertainment marketplace. Under the multi-year agreement, Shout! Factory will be the exclusive U.S. home entertainment distributor with licensing rights to Marvel Knights Animation properties, including Astonishing X-Men: Gifted, Black Panther, Iron Man: Extremis, Spider-Woman and many more to be announced. Smith Micro Productivity and Graphics Group announced the release of "Anime Studio™ 6: The Official Guide," a 400-page in-depth guidebook that helps guide use of Anime Studio. The book also includes a DVD containing professional animation samples, tutorial project files, final results from exercises and a 30-day trial version of Anime Studio 6 Pro. The MSRP for "Anime Studio 6: The Official Guide" is $39.99 and is available direct from the Smith Micro online store at http://www.smithmicro.com/animestudio6, and from popular resellers, catalogs and distribution partners worldwide. Tokyopop Tokyopop has confirmed that they've licensed Hetalia: Axis Powers, a comedy concerning nations anthropomorphized as young men VIZ Media VIZ Media will release LIBRARY WARS: LOVE & WAR on June 1st. The series, with story and art by Kiiro Yumi and based on the original concept by Hiro Arikawa, will be published under the Shojo Beat imprint, is rated 'T+' for Older Teens and will carry an MSRP of $9.99 U.S. / $12.99 CAN. In the near future, the federal government creates a special committee to rid society of books it deems unsuitable. But the libraries vow to protect their collections, and with the help of local governments, form a military group to defend themselves – the Library Defense Forces! In the opening volume, Iku Kasahara has dreamed of joining the LDF ever since one of its soldiers stepped in to protect her favorite book from being confiscated in a bookstore when she was younger. But now that she's finally a recruit, she's finding her dream job to be a bit of a nightmare. Especially since her hard-hearted drill instructor seems to have it in for her!

I'LL GIVE IT MY ALL… TOMORROW. The series, created by Shunju Aono, will debut on May 18th under the VIZ Signature imprint, is rated 'T+' for Older Teens, and will carry an MSRP of $12.99 U.S. / $16.99 CAN. This is the story of a hapless forty year-old salaryman who quits his job to pursue his dream of becoming a manga artist – and the family that has to put up with him. While not terribly unhappy, Shizuo Oguro can't fight the feeling that something in his life just isn't right, so he walks away from his stable (yet boring) day job to embark on a journey of self-discovery. Unfortunately for his family, this journey also involves playing video games all day while his teenage daughter and elderly father support him. Will Shizuo succeed in creating a true manga masterpiece, or will he be just another dropout living a life of slack? In the opening volume, Shizuo Oguro is living his dream… sort of. Feeling like his life has been a complete waste Shizuo breaks free from the corporate rat race and charts a new and fairly random career course to become a published manga artist. Sure, he lacks the talent, discipline, or any of the other skills necessary to become a success in the manga industry, but that won't stop Shizuo from achieving his dream!

VIZ Media released Ikki title SATURN APARTMENTS. Created by Hisae Iwaoka, the manga series will be published under the VIZ Signature imprint, is rated 'T' for Teens, and will carry an MSRP of $12.99 U.S. / $16.99 CAN. Far in the future, humankind has evacuated Earth in order to preserve it. Humans now reside in a gigantic structure that forms a ring around the earth, 35,000 kilometers up in the sky. The society of the Ring System is strictly stratified: the higher the floor, the greater the status. Mitsu, the lowly son of a window washer, has just graduated. Five years after his father disappears and is assumed dead, Mitsu takes on his father's occupation. As he struggles with the transition to working life, Mitsu's job treats him to an outsider's view into the living-room dioramas of the Saturn Apartments.

Saturn Apartments DOSEI MANSION © 2006 Hisae IWAOKA/Shogakukan MAOH: JUVENILE REMIX to North American audiences on May 11th, the new series, by Megumi Osuga and Kotaro Isaka, will be published under the SHONEN SUNDAY imprint, is rated 'T+' for Older Teens, and will carry an MSRP of $9.99 U.S. / $12.99 CAN. In the city of Nekota, where rapid modernization threatens everything the longtime residents hold dear, one young man stands up to oppose the progress. Inukai and his team of vigilantes, known as Grasshopper, protect the citizens from the rising crime wave and the greedy businessmen bent on turning every block into a strip mall. But what is this public hero's true motive? Is this angelic man really a devil in disguise? Ando is a high school student who has the power to make others say out loud what he's thinking. In this chaotic city, these two will come together to weave a story of courage, determination and confrontation. But will this be enough to uncover Inukai's secrets and stop the plot to control the city?

VIZ Pictures, an affiliate of VIZ Media, LLC that focuses on Japanese live-action film distribution, has announced the release of the newest volume of its ongoing NEW PEOPLE ARTIST SERIES – Makoto Aida: Cynic in the Playground. The documentary, releasing today, is directed by Yusuke Tamari, carries an MSRP of $25.92 U.S. / $35.99 CAN and will be distributed exclusively by VIZ Media. Makoto Aida is one of the most diverse and controversial artists in Japan working prolifically in various media including sculpture, painting, video, installation and manga. Known for his diverse and often controversial images, Makoto Aida shares his work and private life as he creates his "Human Project" and "Shinjuku Castle."

Volume 2 of BIOMEGA by Japanese manga creator Tsutomu Nihei has been released. In Tsutomu Nihei's nightmare vision of the future, the N5S virus has swept across the earth, turning most of the population into zombie-like drones. Zoichi Kanoe, an agent of Toa Heavy Industry, is humanity's last hope, and he's not even human! With the help of Fuyu, a digitized intelligence built into the computer system of his Heavy Dual Coil motorcycle, Zoichi's search for the key to salvation will take him on a journey across surreal landscapes and hurl him into battle against mind-bending evil. In Volume 2 after capturing Eon Green, DRF forces are amassing around Toa Heavy Industry headquarters and have taken Dr. Kurokawa and his daughter into custody. Zoichi must attempt a rescue--Dr. Kurokawa's laboratory may yield critical information on Eon Green. Elsewhere, Toa Heavy Industry agent Nishu Mizunoe searches for Kozlov Grebnev and the secrets he knows about the DRF's research, origins and their apocalyptic plan for the entire human race!

The 3 Blu-ray set of the Death Note live action movies and bonus material will be released on August 24th for $39.98

Naruto Uncut Season 3 Vol. 2 Box Set will be released on 8/31 for $49.95 Naruto Shippuden Vol. 12 will be released on 8/10 Bleach, Vol. 31 will be released on 8/24

*

Kelly Sheridan, voice actress of Inu-Yasha's Sango confirmed that Inuyasha: The Final Act television anime series is being dubbed into English. Warner Home Video Batman: The Brave And The Bold Season One Part One will be released on 8/17
Digital Distrobution News
In an interview Voyager's company president, Masaaki Hagino stated that About 30% of the Kodansha comics Voyager has submitted to the iTunes Store as iPhone apps have been rejected. For a ten volume series, the first four might be okay, but volume five on we can't publish. A scene where a character is bleeding not because of violence, but because of a disease might be labeled as excessive cruelty. Hataraki Man (A decidedly not pornographic manga about a female editor, by Moyoko Anno) was rejected for a scene where the main character gets a massage to help her relax, and while stretching accidentally exposes her breasts. Basically all manga with OLs as main characters have bathing scenes. They can't be shown taking showers. Not even baths -- they're still topless. One of the rejected images was Yoshitoshi ABE's

*

Episode 7 of historical fantasy Senko no Night Raid was streamed rather than broadcast due to its depictions actions taken by the Japanese in Manchuria during the events leading up to the 1931 Mukden Incident. In the past Hetalia was pulled from TV in favor on streaming due to its characterization of Korea

*

Speaking of that title, FUNimation has begun streaming Hetalia - Axis Powers on their video portal, YouTube, and Hulu. The English dub of X and Witchblade, the Japanese audio Desert Punk, Full Metal Panic!, Full Metal Panic? Fumoffu and Hero Tails are now on the video portal All of Oh! Edo Rocket and Mr. Stain on Junk Alley and the beginnings of Sengoku Basara, Full Metal Panic!, Full Metal Panic? Fumoffu and Hero Tails are now on YouTube Hulu additions include Birdy the Mighty: Decode JPN Prologue D. Gray Man ENG 1-13 D. Gray Man JPN 1-8 Darker Than Black ENG 1-7 Desert Punk JPN 1-6 Full Metal Panic! 1-4 Soul Eater ENG 1-13 Vandread JPN 1-26

*

VIZ Media is streaming gothic romance of the animated series VAMPIRE KNIGHT on VIZAnime.com. Cross Academy is attended by two groups of students: the Day Class and the Night Class. At twilight, when the students of the Day Class return to their dorms, they cross paths with the mysterious Night Class on their way to school. Yuki Cross and Zero Kiryu are the Guardians of the school, protecting the Day Class from the Academy's dark secret: the Night Class is full of vampires! Yuki Cross has no memory of her past prior to the moment she was saved from a vampire attack ten years ago. She was adopted by the headmaster of Cross Academy, and now works alongside Zero to guard the Academy's secret. Yuki believes that vampires and humans can coexist peacefully, but her partner has different ideas...

Viz has begin streaming Hikaru no Go and confirmed that they will be streaming baseball anime Cross Game Honey and Clover season two is now available on iTunes

*

Manga: The Complete Guide is now on Kindle

*

Media Blasters has launched a free streaming service with "QUEEN'S BLADE", "IKKI TOUSEN: DRAGON DESTINY" and "KANOKON: THE GIRL WHO CRIED FOX". MAGIC KNIGHT RAYEARTH will be streaming soon. Rayearth is also running on Hulu

*

Sentai Filmworks titles such as Le Portrait de Petit Cossette and Appleseed (2004 film) have been added to NetFlix instant watch

*

Crunchyroll, Inc., in conjunction with Bandai Channel Co., Ltd. and Sunrise, Inc., announced the launch of a broad marketing initiative centered around Gundam.. As part of the initiative, episodes of Gundam Wing are available now on Crunchyroll's website and network of sites, services and devices, and a brand-new Crunchyroll-developed interactive Gundam Wing social media application is now available on Facebook. To support the launch, Bandai Channel, as a group company within the Bandai Namco Group, has provided logistical support to Crunchyroll. The application can be accessed here

*

Crunchyroll now had an iPad application also a behind the scenes interview

*

Digimon Adventures 02 is now on Hulu

*

Bandai Channel announced that Mobile Suit Gundam UC (Unicorn)", is now available at the PlayStationStore in the US, following the smash hit release at its store in Japan on February 20, 2010. It is offered in two formats: High Definition (HD) and Standard Definition (SD)

*

Crunchyroll, Inc., reported today an over 40% compounded quarter on quarter revenue growth for the last five quarters. Q1 2010 revenue experienced over 250% growth, against the same quarter last year. The company's statement exlained Œfreemium¹ business model made up of advertising-supported and subscription streaming as well as virtual goods, monetizing professionally produced content through direct relationships with Japanese licensors and broadcasters. "With over 5.5 million unique visitors serving 21.8 million video views and over 100 million pageviews in the month of March, Crunchyroll is the most engaged community for anime in the world. We are able to deliver a complete cross-platform experience through our website, branded social applications - including the Naruto Shippuden Official Facebook Application - set-top box products like Boxee and the Crunchyroll iPhone iPad application. Crunchyroll is at the forefront of building online audience and engagement around professional content with our in-house video, social, mobile and device experiences," said James Lin, VP of Product. According to comScore data, during the six month period leading into March 2010 (since Sept 2009), Crunchyroll realized 25% growth in unique US visitors, while Funimation saw 7% growth in US visitors during the same period. According to Quantcast analytics, over the last 30 days, Crunchyroll reached 1,336,000 unique US visitors, while Funimation recorded 157,400 US visitors. Both destinations are measured directly by Quantcast. FUNimation issued a response to Anime News Network There's no doubt Crunchyroll is one site that has become popular for streaming subtitled anime video, and we commend them for their ability to help meet the passionate demand our fans have for viewing the newest content coming out of Japan. Where our strategies diverge is in our ability and desire to hyper-syndicate anime series across many platforms in order to ensure we meet our consumers on those very sites they enjoy the most. As stated previously, we have developed a wide net of partners through the FUNimation Network which resides on such platforms as Hulu, YouTube, TV.com and Anime News Network – much like a television network being on multiple carriers such as DISH, Comcast, Time Warner Cable, etc. The numbers stated in Crunchyroll's press release do not acknowledge our wide distribution across these many platforms. In addition, as FUNimation owns and operates more than 180 sites rather than simply the one site they reference, their press release may be misleading. One other key difference between our two sites is the territories on which we concentrate. Funimation focuses on North American numbers only, while Crunchyroll.com receives the majority of its traffic from outside North America (source: Alexa, Quantcast). Lastly, as most industry experts will recognize, "video views" can be interpreted many different ways. We try to use a conservative approach, but if we were to account for all video views in March, there were more than 55 million views of FUNimation titles by North American viewers.

*

Comic book pirating website www.htmlcomics.com has been shut down and all of its servers confiscated, following an FBI search based on a warrant alleging criminal copyright infringement. The FBI investigation was performed in coordination with the U.S. Department of Justice, a consortium of comic publishers and their legal counsel, a team of Katten Muchin Rosenman LLP attorneys specializing in the areas of intellectual property, publishing and comics, as well as local counsel in Miami.
Upcoming in Japan
Promos Mazinkaizer SKL Kaidan Restaurant Hen Zemi Negima! Magic World Sora no Woto Ooku Kamen Rider × Kamen Rider × Kamen Rider The Movie: Cho Den-O Trilogy The new Code Geass anime Anime The buzz is that Jin-Roh director Hiroyuki Okiura has been attached to a new project, with Tetsuya Nishio involved

*

The adaptation of Osamu Tezuka's Buddha is scheduled for a 5.28.11 release

*

Junichi Sato and the folks behind Kaleido Star are cooking up a new anime via Anime News Network Gainax's new project will be Panty & Stocking with Garterbelt - to be directed by Hiroyuki Imaishi (Gurren Lagann, Dead Leaves) with Masahiko Otsuka (FLCL, Gurren Lagann, Pom Poko) assisting. Atsushi Nishigori is on characters, with concept art by Yoh Yoshinari and Shigeto Koyama (Eureka Seven, Gunbuster 2, Gurren Lagann) coordinating.

*

Bandai is celebrating the 30th anniversary of gunpla - Gundam plastic models with three episode Mokei Senshi Gunpla Builders Beginning G. running on TV this summer.

*

Ghibli co-founder Isao Takahata's 1979 Anne of Green Gables: Road to Green Gables tv series has been compiled into a movie, to screen theatrically in July

*

controversial Kodomo no Jikan (almost released in North America as Nymphet), about an elementary school girl with a crush on her teacher, will be returning to anime.

*

Shojo relationship manga Natsu Doki will be adapted into an anime

*

Girl band SCANDAL will be appearing in Production I.G's adaptation of virtual reality mystery Loups-Garous, as well as providing songs for the soundtrack.

*

Sunrise is producing an anime short for voice actress/singer Shoko Nakagawa's Prism Tour 2010

*

light novel series Ore no Imouto ga Konnani Kawaii Wake ga Nai, about a teen whose young sister is an otaku, will be adapted into anime

*

The fifth volume of Warring States gag manga Tono to Issho will be packaged with an anime episode

*

Tozen Ujiie's shonen four-panel gag manga Seitokai Yakuindomo will be adapted into anime. The comedy follows the male vice-president of a student council of a school that is majority female

*

AIC will be adaptating PS2 dating sim Amagami ("Gentle Bite").

*

Pony Canyon will be developing an anime based on cafe based comedy Soredemo Machi wa Mawatteiru ("Nevertheless, This Town Continues")

*

A new anime entry in the ToHeart relationship franchise is in the works. ToHeart2 adnext will be released in September Manga Via Anime News Network Yuichi Hasegawa (Crossbone Gundam) will be creating a new manga spin-off of giant robot anime Raideen. God Bird will run in Monthly Comic Rush

*

Fullmetal Alchemist: Brotherhood director Yasuhiro Irie confirmed that Hiromu Arakawa is ending the Fullmetal Alchemist manga in the next two months

*

Fist of the North Star manga creator Yoshiyuki "Buronson" Okamura and Daichi Matsuse have launched new baseball series Full Swing in Monthly Shonen Sunday Hiroyuki Nishimori, the manga creator of Tenshi na Konamaiki, is launching a new manga.

*

New manga series launching in Young Ace include Kendi Oiwa (Welcome to the N.H.K. and Goth novels), is adapting Enji Arai's award-winning Sugar Dark: Umerareta Yami to Shojo (Sugar Dark: The Buried Darkness and the Girl) light novel Shinichiro Inoue, the president and CEO of Kadokawa Shoten Dark Sugar will be adapted into anime. Excel Saga/Holy Brownie manga creator Koushi Rikudou will launch a new manga called Echo/Zeon. Terio Teri will start his Furekurain action manga Satoru Matsubayashi (Lolicon Phoenix/Lolita Complex Phoenix)

*

Mayumi Azuma (Elemental Gelade) launched a new Toraneko Folklore series in the June issue of Mag Garden's Monthly Comic Blade In the July issue of Monthly Comic Blade on May 29, Sora Hiiragi will launch the Glory Road manga series based on a story by Dream Gold - Knights in the Dark City creator Tatsuro Nakanishi.

*

Yukiya Sakuragi ended her Inubaka: We're Crazy for Dogs manga in the May issue of Monthly Young Jump magazine

*

Dating sim Tokimeki Memorial 4 will be getting a new manga adaptation from Pairan Live Action The remaining cast for the adaptation of Fumi Yoshinaga's Ooku, speculative historical fiction in which the majority of Japan's male population was killed by disease has been announced. Kou Shibasaki and Arashi's Kazunari Ninomiya star in the two lead roles. Then in February, a new batch of co-stars was announced including Maki Horikita, Hiroshi Tamaki, Sadao Abe, and Tadayoshi Okura (of Kanjani8). A second series based on Satoru Hiura's office romance manga Hotaru no Hikari will start in July

*

Takashi Miike (Ichi the Killer, Yatterman) will be directing an adaptation of Soubee Amako's children's manga Rakudai Ninja Rantaro children. Newcomer Seishiro Kato will play the lead

*

Kamen Rider W, Toei's first 3D film, will be released August 11th

*

Yu Takada and Hideki Go's manga The Fujitive Lawyer, Makoto Narita will be adapted into a live action drama starting Yusuke Kamiji (Crows Zero), scheduled to hit Japanese in July

*

Aya Tsuge's manga My Name is Noda, about a college student studying Russian literature, is being adapted into a live action TV show

*

Yamato Koganemaru and Namoshiro Tanahashi's teacher/con artist manga Hammer Session! will be getting a live action adaptation in July with Mokomichi Hayami as the lead

*

A second TV series based on Satoru Hiura's josie manga Hotaru no Hikari, starring Oblivion Island's Haruka Ayase will premiere in July

*

Hyouta Fujiyama's yaoi manga Junjou will be adapted into a live action movie Misc The 10th Haruhi light novel, The Surprise of Haruhi Suzumiya, has been confirmed for a 2010 release. The previous in the series was released in 2007

*

Town of Evening Calm, a manga about the legacy of Hiroshima is being adapted into a planetarium show
Cool Figures (and Merch) News
The release of Stormtrooper Super Shogun has been moved to June 12

*

The latest specialty shop Previews is listing Dark Horse release of the following Domo figures 2" Domo Qee Test Two-Pack Consists of a blister-carded two-pack. One classic brown Domo Qee is visible. A second is in a mystery box, and may be one of four possible colors. $14.99

2" Domo Qee Test Single Pack. There are three different colors (translucent blue, yellow, and classic brown). Originally packaged in mixed cases, these are now available individually, but picked at random, and no specific color can be guaranteed. $7.99

2" Domo C2E2 Exclusive $8.99

*

Upcoming Kotobukiya imports include (Kotobukiya figures can be purchased here) PATLABOR THE MOBILE POLICE ~ SHINOHARA AV-98 INGRAM 1 D-STYLE MODEL KIT The Ingram 1 D-Style model kit captures the look of the original mecha with stunning detail in a cute little package. With 60 pre-painted parts and easy snap-fit assembly, no glue or paint is necessary Standing just over 4 ¼ inches tall, this little robot has approximately 15 points of articulation. Don't miss out on the Patlabor Ingram in a new great size that'll fit in any collection!

srp $14.99 Available in JULY ©HEADGEAR / BANDAI VISUAL / TOHOKUSHINSHA SUPER ROBOT TAISEN FINE SCALE MODEL KITS GUARLION TRONBE & ALTEISEN –PROGRESSIVE FORM- The GUARLION TRONBE is composed of approximately 300 pieces cast in different colors, eliminating the need for painting. The fighting unit stands 5 ½ inches tall (1/144 scale).The ALTEISEN – PROGRESSIVE FORM is Standing over 6 ½ inches tall (1/144 scale), the robot has nearly 100 points of articulation.

srp each $49.99 Available in JULY © SRWOG PROJECT ARMORED CORE LINEARK WHITE GLINT & V.O.B. FINE SCALE MODEL KIT Standing approximately 7 inches tall (1/72nd scale), White Glint & V.O.B. together are comprised of 800 parts, and the robot has 30 points of articulation. AC kits require easy snap fit assembly with included pictorial assembly instructions and do not need to be painted.

srp $99.99 Available JULY © 1997-2010 FromSoftware, Inc. All rights reserved. ARMORED CORE LINEARK WHITE GLINT SD-STYLE MODEL KIT Like its larger brothers, White Glint is easy to assemble with snap fit parts that don't require any glue, and it's even pre-painted in the movie colors Standing only 4 inches tall, the SD-Style robot is comprised of approximately 80 pieces and has 14 points of articulation.

srp $19.99 Available AUGUST © 1997-2010 FromSoftware, Inc. All rights reserved. IRON MAN MOVIE MARK VI FINE ART STATUE Iron Man stands nearly 14 inches tall (1/6th scale) atop an exclusive cylindrical Repulsor Transmitter base. Like the previous Iron Man ARTFX Statues, the Mark VI includes LED lights in the eyes, chest, fists, and base.

srp $174.99 Available in AUGUST Iron Man 2, the Movie: © 2010 MVL Film Finance LLC. Marvel, Iron Man, all related character names and their distinctive likenesses: TM & © 2010 Marvel Entertainment, LLC. and its subsidiaries. All rights reserved. MARVEL COMICS PRESENTS: THE KOTOBUKIYA COLLECTION VILLAINS SERIES DOCTOR DOOM FINE ART STATUE Dr. Doom tops out at a huge 15 inches tall (1/6 scale) Like the other statues in the Marvel Villains line, Doom stands upon a specially-designed circular base that lights up with interior LEDs. Sculpted by Eric Sosa, a member of Kotobukiya's newly-formed "Kreative 3" Team, Dr. Doom is constructed of high-quality cold cast porcelain. Doom comes with two alternate (and both comic accurate) mask designs for a fantastic level of display options

srp $199.99 Available in AUGUST Marvel, Dr. Doom: TM & © 2010 Marvel Entertainment, Inc. and its subsidiaries. Licensed by Marvel Characters B.V. www.marvel.com. All rights reserved. PELE 20TH CENTURY ICON FIGURE $ 24.99 Available in JULY

Pele and all related elements and artworks are trademarks and can only be used under license of Prime. BAKEMONOGATARI ~ HITAGI SENJOGAHARA ANI*STATUE You can display Hitagi with or without her trademark stapler in her hand. Sculpted by Shiketaudonko, Senjogahara stands 8 ½ inches tall (1/8th scale) and is constructed of high-quality pvc plastic.

srp $69.99 Available in SEPTEMBER © ????/???•???????•???? ONE-SHOT BUG KILLER!! INTERCEPTOR DOLL HOIHOI-SAN HEAVY ARMS – NIGHTMARE – PLASTIC MODEL KIT HOI HOI-SAN HEAVY ARMS NIGHTMARE 1:1 scale model kit Sculpted by Misono Auto, Masatoshi Aoki, and Yuta Itoyama, Hoi Hoi-san is comprised of approximately 130 pieces, and can be painted in any way you'd like The little robot has 25 points of articulation

srp $39.99 Available in AUGUST © ?????/????•???????? STAR WARS LIGHTSABER CHOPSTICKS SET – DARTH MAUL & LUKE SKYWALKER (EP6) Both chopsticks sets (green Luke Skywalker lightsabers from Return of the Jedi and red Darth Maul lightsabers from A Phantom Menace) measure over 9" long, and a special bonus connector piece lets you turn the Darth Maul chopsticks into a fun double-bladed lightsaber srp $19.99 Available in OCTOBER STAR WARS LIGHTSABER CHOPSTICKS SET – DARTH MAUL & MACE WINDU srp $19.99 Available in OCTOBER

© 2009 Lucasfilm Ltd. & TM. Yamato USA is now shipping SIF EX: Odin Sphere - Velvet 9.85" prepainted figure from BUBBA (Dice Caramel)

Daishogun - Kiriko, Ninja Costume based on design by illustrator Shunya Yamashita and sculpted by Mitsumasa Yoshizawa (REFLECT), Kiriko impressively stands over 13.25", is equipped with katana and hair stick, and comes complete with base in a Japanese collector's style window box.

*

Shocker's Indie Spotlight Series One (The Maxx Series) is being retired. Some remaining inventory is available online Series Two (The Tick Series) featuring The Tick, Ignacia, Dick Tracy, Jack Staff and King Zombie is now available for pre-order. These hyper-articulated 6" action figures will be available for sale on site at SDCC and will be in the USA in early July. The following Shocker Toys' exclusives will be available at the Shocker store for attendees at the Cons and for non attendees in limited supply. http://www.shockertoys.com/store.php SDCC: The Blank 6" (Dick Tracy), The Blue Beetle 6" (Dan Garret), Barry Hubris 6" (The Tick), Shinigami Mallow (Soul Eater) Wizard World Tour: Hunter Rose 6" (Grendel) and Mallow versions of: The Maxx, Mr. Gone and Lazerman.

*

Collection DX on Project BM! - Kaneda's Bike Collection DX on Some Assembly Required Episode 09 - Jumbo Machinders, and the Super Shogun Stormtrooper

*

A look at figures based on the Gainax adapted Hanamaru Kindergarten

*

Shonen Bat... meet Shoujo Bat - Haruhi Suzumiya Figmas

*

Let's Anime - Macross at the Mall SF Gate on designer toys

*

Black Sun shows off some Prince Planet toys

*

30 Years' History of RX-78-2 Gundam Plastic Models How Gundam Plastic Models are made at "Bandai Hobby Center" in Shizuoka

*

Right Stuf, Inc. and its Nozomi Entertainment division announced that THE IRRESPONSIBLE CAPTAIN TYLOR Limited-Edition Lithograph: "Irresponsible Rendezvous" will be available on June 1, 2010. The artwork depicts the characters of Captain Justy Ueki Tylor and his lieutenant commander, Yuriko Star, during one of the series' pensive moments and was selected by fans via a public vote held in late 2009. The full-color, limited-edition print will be produced as a lithograph on high-quality paper, which has archival properties and is specifically for the reproduction of artwork. Each print will be priced at $49.99, measure 16 by 20 inches, and include a certificate of authenticity. Only 250 total prints of THE IRRESPONSIBLE CAPTAIN TYLOR: "Irresponsible Rendezvous" will be made.

THE IRRESPONSIBLE CAPTAIN TYLOR TV © Hitoshi Yoshioka/Kadokawa Shoten, Tylor Project.
The Business
Publishers Weekly reports Viz Media laid off as many as 55 people in their San Francisco headquarters closed its New York office, which had about 5 staffers, has been closed. The number of staff released represents about 40% of the employees at Viz Media. In a formal statement, the company confirmed the layoffs although a company spokesperson declined to respond to specific questions about the numbers of employees released. In the statement, Viz acknowledged that it is "restructuring to adjust to changing industry and financial market realities," and said it "had to refine its workforce by eliminating certain positions and making cuts in other areas." The statement goes on to say that "we are of course saddened by these departures," but that "we feel confident that with these changes, Viz Media will be more streamlined and able to withstand the climate of the economy at this time." Viz released the statement VIZ Media is in the process of refining its focus and is restructuring to adjust to changing industry and financial market realities. As part of the restructuring the company had to refine its workforce by eliminating certain positions and making cuts in other areas. We are of course saddened by these departures, and sincerely appreciate the hard work, passion and dedication of those that have moved on, but we feel confident that with these changes VIZ Media will be more streamlined and able to withstand the climate of the economy at this time. This restructuring was not insignificant; however, this was primarily an internal reprioritization to build toward our future. We wish to apologize to our wonderful fans if this news has caused you concern. Be assured VIZ Media remains committed in its obligations to you. We have no plans at this time for drastic measures such as product cancellations or business line closures. Your favorite series are not going away. The Beat collections reactions and offers commentary ICV2 on some of the structural changes

*

CEO of localization company Bang Zoom!, Eric P. Sherman post open letter Anime – R.I.P. If what I'm saying resonates with you, then consider this a wake up call. A call to immediate and profound action. It's very easy to do. You should support anime if you love it, by paying for it. Do the right thing. Plain and simple. Because if you don't, I can guarantee you that this time next year, Bang Zoom won't be bringing you anymore English language versions of it. Sherman also appeared on ANNCast on which he said that Bandai Entertainment, a company for which Bang Zoom has dubbed anime, has the second season of Haruhi Suzumiya and one other major title for 2010, and, according to Sherman, if those do not sell, Bandai Entertainment (the North American anime distribution label, will be closed. Bandai Entertainment sent Anime News Network a response, stating In response to Mr. Sherman's comments and how they were interpreted, Bandai Entertainment has no plans to close down. We actually had a very good year in 2009 and good results in the first quarter of 2010. We have new titles to announce soon and we will be exhibiting at Anime Expo, Otakon, and New York Anime Festival this year. Mr. Sherman's speculations about the state of the anime industry are interesting, but not accurate as it pertains to Bandai Entertainment, except in regard to the point that he was actually trying to make that if the market trend continues where there is little support for dubbed anime products, we may unfortunately discontinue creating dubs and focus on sub-only releases. Hopefully this does not happen. We continue to be grateful to the fans that support our business. From Ken Iyadomi, President of Bandai Entertainment.

*

For the fiscal year ended in March, Namco Bandai's revenues totaled ¥378.55 billion ($4.12 billion) down 11 percent year-over-year. the company reported a net loss of ¥29.08 billion ($316.14 million) for the year, compared to a ¥11.83 billion ($128.8 million) profit for the previous fiscal year.

*

Haim Saban has bought back the rights to Power Rangers from Disney and licensed the show to Nickelodeon Executives at Saban and Viacom said in interviews that they intended to reinvigorate the nearly 20-year-old franchise, a one-time sensation among children that features costumed teenagers saving the world. games are also in development

*

4Kids, the company that localized Pokemon and Yu-Gi-Oh announced their financials for the quarter ending March 31. Net revenues for the three months ended March 31, 2010 totaled $4.2 million, compared to $9.3 million for the same period in 2009. The Company's net loss attributable to 4Kids Entertainment for the three months ended March 31, 2010 was $(3.5) million, or $(0.26) per diluted share, as compared to a net loss of $(2.0) million, or $(0.15) per diluted share, for the same period in 2009. As of March 31, 2010, the Company had approximately $9.3 million in cash and $11.7 million in investment securities at their fair market value. "In the first quarter of 2010, our revenue decreased from the comparable period in 2009 due to lower licensing revenue and reduced television advertising revenue. Although first quarter 2010 Yu-Gi-Oh! revenues were essentially flat, the Company received reduced licensing revenues from several properties formerly represented by the Company," said Alfred R. Kahn, Chairman and Chief Executive Officer of 4Kids Entertainment. "Our first quarter results benefited from the cost cutting measures we put into place over the past year, with SG&A down 41%. Although our reported loss was $3.5 million, our cash loss from operations in our traditionally weak first quarter without giving effect to the $3.6 million tax refund we received, was $400,000," said Alfred R. Kahn, Chairman and Chief Executive Officer of 4Kids Entertainment. Kahn also stated that the company is waiting of material on a number of new licenses The company may be seeking new investment or ownership The Company announced that it had received a non-binding indication of interest from a third party to acquire 4Kids for a price representing a premium over the recent closing prices for the Company's common stock, subject to the satisfactory completion of due diligence and negotiation of definitive agreements during a requested exclusivity period. The Special Committee of the Board of Directors formed in 2009 in connection with the Board of Directors ' evaluation of strategic alternatives has authorized the Company's management to provide the potential acquirer with due diligence information regarding the Company's assets and operations and intends to enter into discussions with the potential acquirer regarding exclusivity and the acquirer's indication of interest. The New York Stock Exchange had suspension procedures with respect to the 4Kids' stock due to the Company's failure to maintain average global market capitalization over a consecutive 30 trading day period of not less than $15 million.

*

Adrian Brown's Suspended Animation about the problems besetting the anime industry Hashimoto's studio is faring better than most, though, but the industry's troubles are taking a toll on its workers, like 21-year-old Yuichi Namiki. Yuichi works in almost monastic silence. It's painstaking work that requires precision and intense concentration, and he does this for up to 12 hours a day, six days a week. Most animators are paid per sketch and the fee has barely changed in 30 years. YUICHI NAMIKI, ANIME ARTIST (Translation): If I can work a bit harder, draw faster and increase the speed I turn out drawings and work longer hours, I think I can manage. Yuichi tells me he earns about $900 a month - not enough to rent a room in the world's most expensive city so for now he still lives at home. YUICHI NAMIKI (Translation): I want to live alone. But if I don't have enough work I can't pay my expenses and I'll probably have to quit. It'll be hard.

*

North American manga publish Go! Comi's has let their domain expire leading to speculation that the company has gone out of business

*

Hokago Teatime, the fictional band from anime K-ON!! topped the singles sales chart for the week of April 26-May 2 with new opening "Go! Go! Maniac" at #1 and ending "Listen!!" at #2

*

Bidding of "Anime Channel" post Central Park Media bankruptcy

*

The New York Times on cosplay company limebardb

*

Publications & Database The Guide to Japanese Film Industry and Co-Production

*

Battle at the New Yorker Over Haim Saban Profile

*

Matt Blind's Geek Stock Index

*

Roland Kelts says 'Cool Japan' no longer cuts it

*

Spike TV is ramping up its animation production 4chan founder Christopher Poole (aka "Moot") got $625,000 in start-up funding from an unknown source
Anime x Games
NAMCO BANDAI Games America Inc., announced two Dragon Ball Z fighting titles, Dragon Ball Z: Tenkaichi Tag Team™ for the PSP (PlayStationPortable) system, and Dragon Ball: Raging Blast™ 2 for the Xbox 360 video game and entertainment system from Microsoft and PlayStation3 computer entertainment system. The two versu two combat of Dragon Ball Z: Tenkaichi Tag Team features solo or team up via Ad Hoc mode in a variety of single player and multiplayer modes, including Dragon Walker, Battle 100, and Survival Mode. Dragon Walker Mode takes fans through the entire Dragon Ball Z story arc from the Saiyan saga to the Majin Buu saga. The games features more than 70 playable and deeply customizable characters, multiple modes, and Ad Hoc Party gameplay, Dragon Ball Z: Tenkaichi Tag Team is chock full of gameplay for your portable PSP system. Dragon Ball: Raging Blast 2 features the signature Pursuit Attacks which enable players to initiate attack combo strings, juggling your opponent in a string of devastating strikes throughout the environment. Additionally, Dragon Ball: Raging Blast 2 will sport the new Raging Soul System which enables characters to reach a special state, increasing their combat abilities to the ultimate level. The game features more than 90 characters, 20 of which are brand new to the Raging Blast series, new modes, and additional environmental effects.

*

GameOn will be adapting strategic space opera Legend of the Galactic Heroes into a browser-based online game

*

Sony Online Entertainment LLC (SOE) and indie videogame developer Rockin' Android announced a collaborative effort, in which the two companies will localize, produce and release doujin, or Japanese-style indie video games, for the PlayStationNetwork. The three titles scheduled for simultaneous release in May 2010 are Gundemonium Recollection, GundeadliGne, Hitogata Happa.

*

Devil May Cry's Dante, Captain America, Deadpool and Darkstalker's Felicia are apparently being included in Marvel vs Capcom 3

*

in relationship to Sengoku Basara, Capcom identified Rekijo ("female history otaku") as one of their audiences
Event News
NYCIFF is screening Mia & The Migoo this weekend Sat & Sun May 15, 16, 22, 23 - 11am - IFC Center (323 Sixth Ave at West Third) Created from an astounding 500,000 hand-painted frames of animation, the gorgeous second feature from French animator Jacques-Remy Girerd is a work of art, breathtaking to behold. Figures are outlined in pencil and then bathed in rustic watercolors, for a stunning, handcrafted look with backgrounds that burst at the seams with painterly detail, like a Miyazaki film painted by Van Gogh. One night Mia has a premonition. So she bids goodbye to her elderly aunt caretakers and sets out on a cross-continent journey to find her father, who has been trapped in a landslide at a disaster-plagued construction site on a remote tropical lake. In the middle of the lake stands the ancient,