---
What's SHOOT THE MESSENGER?
Well, AICN COMICS: SHOOT THE MESSENGER is your weekly one stop shop for comic book -EWS. What's comic book –EWS? Well, it's our hodge podge of everything not reviews here at AICN Comics. Sure you can find out the @$$Holes' critical opinions of your favorite books every Wednesday at AICN Comics. But here, you'll find special reports such as previews, interviews, special features, and occasionally news gathered here from our online brethren at Newsarama, CBR, Wizard, etc. Sure those guys are the best at reporting news as it breaks. Click on the links for the original stories. This column cuts the crap to run down all the vital information for those of you who don't follow it as it comes in, and serves it all up with that special ingredient of @$$y goodness.
Ambush Bug here. Before we start with the column, I have a follow up from a review I did in our last AICN Comics Reviews column. Ask and ye shall receive, I guess. Last week, I asked how cool it would be to see a map that charted Rick's journey from the first issue of Robert Kirkman's THE WALKING DEAD. Turns out someone did just that. Check out these two links to an unauthorized map of THE WALKING DEAD here and here. Special thanks to Ryan Parrish and Stephen Materna II for helping a Bug out!
---
Bug talks with Mike Wellman & THE KIDS OF WIDNEY HIGH!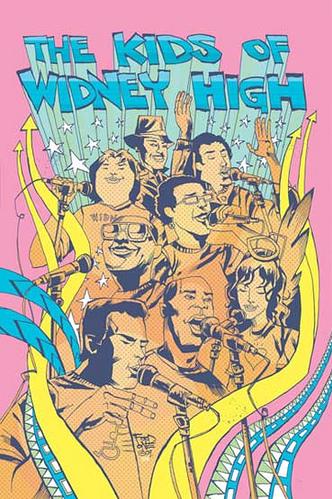 It's another Q&@ from your old pal, Ambush Bug. But this one is probably one of my favorites of all of the interviews I've done here at AICN Comics. I had a chance to meet Mike Wellman at this year's San Diego Comic Con. As I was waiting to get in line for the Radical/Gene Simmons event, he was in the line in front of me. As we chatted, he told me about his upcoming book, THE KIDS OF WIDNEY HIGH from Atomic Basement and why it was such a special project. You might recognize the name THE KIDS OF WIDNEY HIGH from their roles in Johnny Knoxville's movie THE RINGER or their multiple musical performances at The House of Blues and other California venues. The Kids of Widney High is a music group composed of mentally disabled students from the special education J. P. Widney High School in Los Angeles, California. They were first formed in a songwriting class in 1988 and now that they've rocked the music scene, they're rolling in to dominate yet another medium: comics. Mike Wellman worked with the kids to make this amazing comic possible. Here's what Mike and the KOWH had to say about their new book.
AMBUSH BUG (BUG): So, Mike, tell me how you got involved in this project and how THE KIDS OF WIDNEY HIGH comic came about.
MIKE WELLMAN (MW):
I've been a big fan of the band since I first saw them perform live back in 1999. What they do onstage is so honest and inspiring. They really capture the essence of rock and roll energy, not this shoe-gazing, emo hum drum that so often happens onstage nowadays. Anyway, I became friends with Tony Whitfield, a graduate of Widney High, who hooked up a couple of gigs with the band at my comic shop. After one of the gigs, back in 2007, we were emailing back and forth thanking each other, and KOWH instructor Vince Licassi wrote "The only thing cooler (than that gig) would be if Mike W. could create a KOWH comic book. Make all the singers extremely "special" with completely original, alternative powers, secret identities, etc."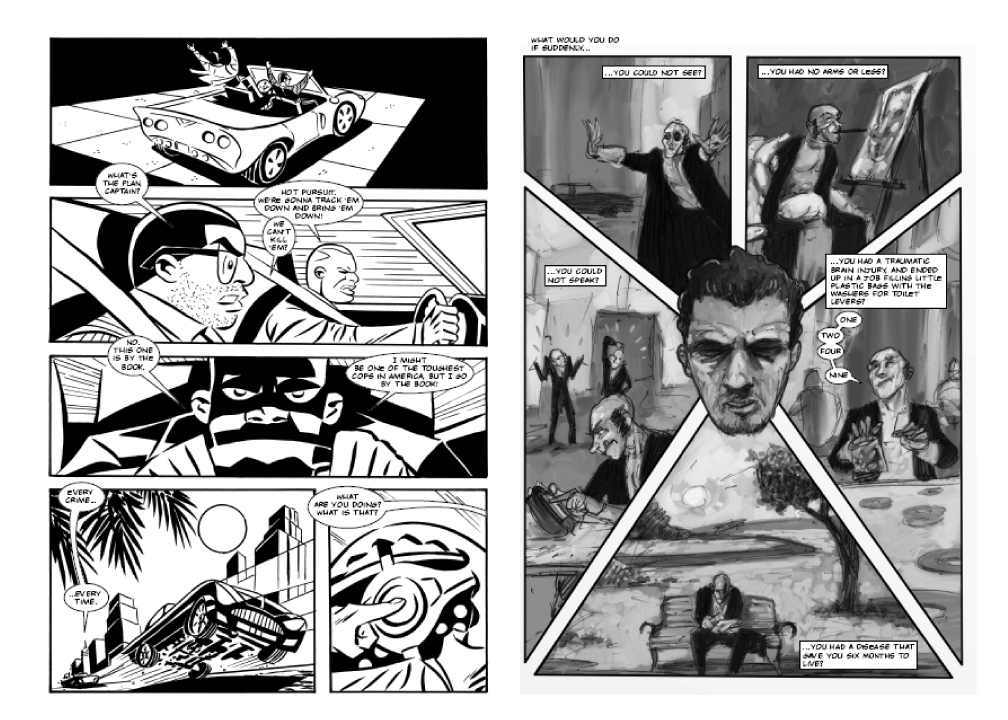 Personally, I thought it was a great idea and the kind of thing that's never been done in comics before. Judging by the Kids' songwriting ideas, I knew they would come up with a fantastic story. I mean, we have everything in here from an homage to 80's action movies, to a romantic hitch-hiking story, to the nation's first female president who vanquishes criminals by teleporting them to other planets using her "death-ray". The trick was weaving it all together into one cohesive story.
BUG: Was it difficult to get the kids involved in the project?
MW:
Not at all! All of the band members are extremely creative people and I think they were excited about exploring a new medium. We made arrangements over the next six months to meet with each of the eight members for story sessions both individually and as a group. Vince recorded all of the sessions, and, when it came time to transcribe all of their ideas into a script for the artists, I made every effort to incorporate the things they said during the interviews into direct quotes that their characters speak in the book. I really wanted their personalities to shine in the final product.
I also want to mention that the artists involved in the project signed on with a lot of enthusiasm. Every artist we reached out to said "yes"! Each and every artist involved in this book is top-notch, in my opinion, from familiar names like Jim Mahfood, Chuck B.B., Robbi Rodriguez and Rafael Navarro to some new names such as Chris Brandt, Rikki Niehaus and Neal Von Flue. Their styles are very different from one another, just as the kids' personalities, but it was really easy to match up the artists with the appropriate section of the book they would be illustrating. It all came together very naturally.
BUG: What type of comics do you all read and what did you use for inspiration for this book?
TANESA TARVIN:
BUFFY THE VAMPIRE SLAYER. Inspiration for my contribution to the KOWH comic was our new President, Barack Obama.
TONY WHITFIELD:
Let me start off by saying that I'm a kid of comics. That being said (and I DO SAY SO!) Spider-Man, Superman, Star Wars & The Bat Man!!!! So you dare ask where did I get the inspiration came from??? Well, it was all rooted in my love for late 70s rock. Bands like KISS, VAN HALEN, CHEAP TRICK, THE SWEET, ETC. ETC. This was the soundtrack in my world in good times & bad!!!!!!!
In fact, my first rock show was KISS on March 27th 1983 on a Sunday. The Crue was the opening band!!!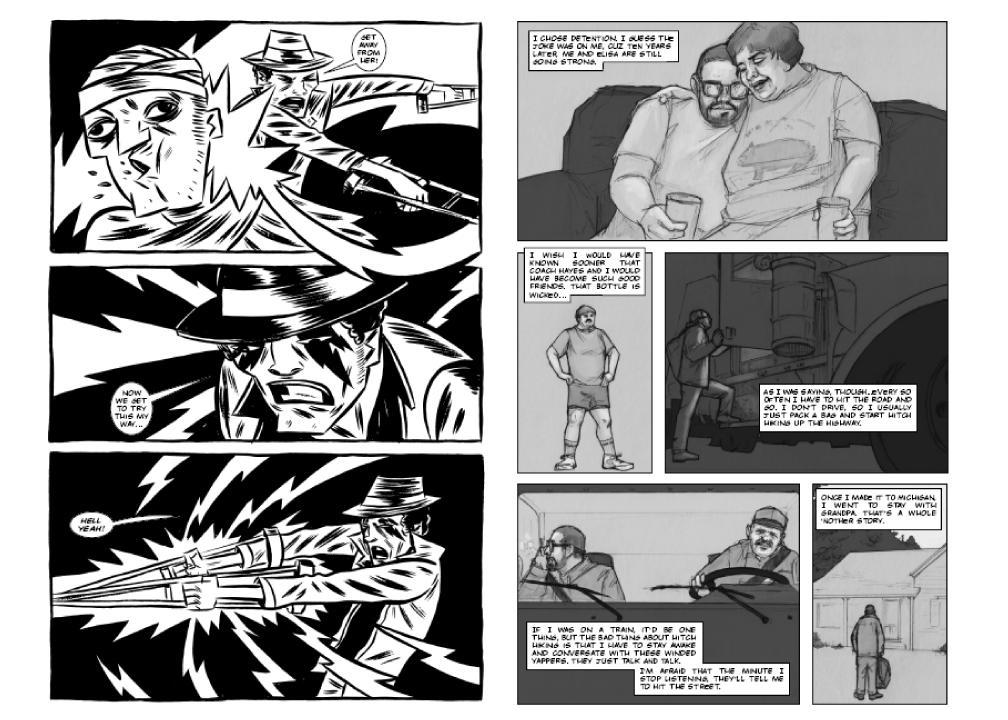 ELISA DE LA TORRE:
Honestly, the only comic book that have ever read is a SPIDER-MAN comic that I can remember. As for how it inspired me, the storyline was the main inspiration.
DANIEL CUBAS:
I have not read any comics. I have only read the one about the kids. As for inspiration, what I used for my part of the story were my life experiences.
BUG: Describe the process of putting this book together. It seems to be a collaborative project. How did you make all of the pieces fit?
TANESA:
Mike and Vince just let the whole thing happen on its own.
TONY:
Now, on to Cain Fonseca!!!! The man who helped in the making of our story. We sat down and talked about our friendship and what we dig and things we did not dig. What you see on the page are the things within our sweet minds!!!!
DANIEL:
There was a group meeting at first. However, there were meetings with each of the kids as well. One by one they began to write their story. I got told the parts of other people. Since I had written my part, all I had to do was find a way to integrate it to the story. That was easy. Most people worked together and that made things come together much easier.
MW:
At first, we were going to do this as an anthology-style comic, but as the stories started to become more apparent, I felt it would be stronger to weave everything together, kind of like the movie AMERICAN GRAFFITI. You might follow this character or that character around for a few pages, but then they bump into one another, interact with one another. I think that made the final product much stronger and a more enjoyable read. After all, these guys are a unit! They each had individual stories they wanted to tell, different messages they wanted to convey, but at the end of the day, it all worked together to form a unique harmony within the pages.
BUG: The Kids of Widney High seem to be all over the place. Records, TV, comics, movies. There doesn't seem to be a medium you guys don't dominate. What was your favorite project so far?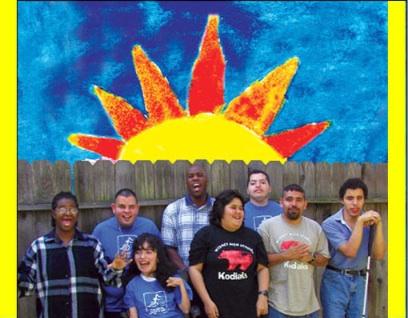 TANESA:
Performing is my favorite part.
TONY:
All things in the world of the KOWH are fun to do for there is a joy in all of it!!!
DANIEL:
Well, I don't have a favorite one yet, but, I believe that the recording process of each CD is really fun. That is when I get creative.
BUG: What was it like looking at the finished comic book and holding it in your hands after all of the hard work you did?
TANESA:
It's still a great feeling every time I see it. And knowing that people get to hear our side of the story is wonderful.
TONY:
As I write this, I look at the far right and there is a comic book with me on the cover. But I must say to walk in The Comic Bug and see it, that is were the big awesome feeling sets in. YES, IT RULES!!!!!
ELISA:
I was ecstatic when I received a copy of our comic book.
DANIEL:
I could not believe it. I was really happy. As a group and as individuals, we have come a long way.
BUG: So what's the next project from the KOWH that we can look for?
TANESA:
We'll just have to wait and see.
TONY:
Be on the look out for ACT YOUR AGE: The Kids of Widney High Story!!!!! (Mike's note: This is an upcoming documentary covering the last ten years of the band's development.)
ELISA:
I hope that we do more such as gigs and more short films in the future.
DANIEL:
That is a hard one. Personally, I think it is time to make another CD. However, one thing that would make nice headlines is a book by the KOWH. Like the comic book, we could share stories.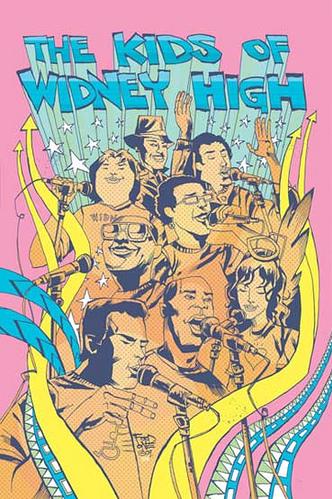 BUG: How can people get their hands on THE KIDS OF WIDNEY HIGH and help support this worthy cause?
MW:
The best way is to go to your local comic book retailer and request it. But you have to act fast! We only printed 1,500 copies of the first run and it's only available in NOVEMBER'S PREVIEWS CATALOG. Orders are due right after Thanksgiving. We're a staff pick and the book listed on page 187. (ITEM CODE: NOV090619) As my good friend Tony likes to say when talking about the book, "It is the music that shall rock your eyes!" Thanks for reading, folks!
BUG: Thanks, Mike, Tanesa, Tony, Elisa, and Daniel! Best of luck with THE KIDS OF WIDNEY HIGH! Find more info on the KOWH here.
Ambush Bug is Mark L. Miller, reviewer and co-editor of AICN Comics for over eight years and one of the original @$$holes. Check out his comic book shorts from Cream City Comics' MUSCLES & FIGHTS VOL.3 and MUSCLES & FRIGHTS VOL.1 on his ComicSpace page. Bug was interviewed here and here at Cream City Comics and here and here about his latest comic from Bluewater Comics, VINCENT PRICE PRESENTS: THE TINGLER #1-2. Look for more comics from Bug in 2010 from Bluewater, including VINCENT PRICE PRESENTS WITCHFINDER GENERAL, ROGER CORMAN PRESENTS DEATHSPORT, and the just announced vampire miniseries NANNY & HANK.
---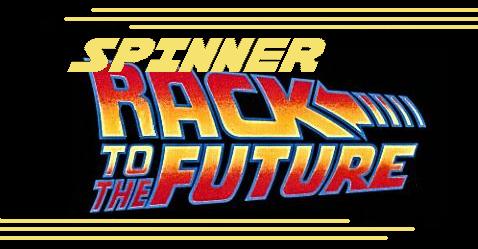 Hey all, Ambush Bug here with another Spinner Rack into the Future. We're starting the preview cavalcade with an awesome comic from my pal Ryan Schifrin and G.I. JOE legend Larry Hama. Click on the images and watch them grow!
THE DEVIL'S HANDSHAKE OGN Writers: Ryan Schifrin, Larry Hama Art: Adam Archer, Lizzy John Publisher: Archaia In stores this week!
---
AMAZING SPIDER-MAN #613 Writer: Mark Waid Art: Paul Azaceta Publisher: Marvel Comics In stores this week!
---
CHEW #6 Story: John Layman Art & cover: Rob Guillory Publisher: Image Comics In stores this week!
---
UNCLE SCROOGE #385 Writer: Erik Hedman Art: Wanda Gattino Publisher: BOOM! Studios In stores this week!
---
BERSERKER #3 Writer: Rick Loverd Artist: Jeremy Haun Covers: Dale Keown, Jeremy Haun Publisher: Top Cow In stores this week!
---
FANTASTIC FOUR #573 Writer: Jonathan Hickman Art: Neil Edwards, Andrew Currie Publisher: Marvel Comics In stores this week!
---
SPANDEX #1 By Martin Eden More info can be found here. On sale now!
---
NIGHTMARE WORLD: 13 TALES OF TERROR, VOL. 1 TP Story: Dirk Manning Art: Various Cover: Kristen Perry Publisher: Image Comics In stores this week!
---
---
DIE HARD: YEAR ONE #3 Writer: Howard Chaykin Art: Stephen Thompson Publisher: BOOM! Studios In stores this week!
---
THE DARKNESS #81 Writer: Phil Hester Art: Phil Hester Cover: Michael Broussard Publisher: Top Cow In stores this week!
---
KING-SIZE THOR #1 Writer: J.M. Straczynski Art: Marko Djurdjevic, Danny Miki, Allen Martinez Publisher: Marvel Comics In stores this week!
---
And finally, I don't want to make it a habit of doing previews of new DVDs in the comics section, but who can give up the chance to preview the Shatner fighting spiders, so I'll let it slide. The KINGDOM OF THE SPIDERS Special Edition DVD debuts Jan 19, 2010. Check out the Shatner-ific trailer below.
---
Editing, compiling, imaging, coding, logos & cat-wrangling by Ambush Bug Proofs, co-edits & common sense provided by Sleazy G
---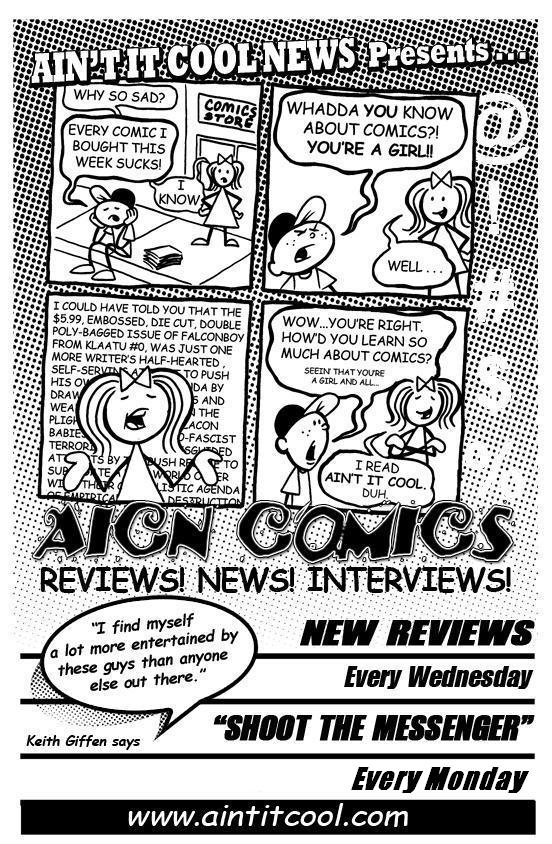 Ad by Prof. Challenger