Movie News
Chicago is having a VIP PARANORMAL ACTIVITY event this Thursday night as well. You want in? Capone has the details!!!
Hey, folks. Capone in Chicago here.
So I just got off the phone with the folks from Paramount (yes, they work on Sundays, those animals), and they seem intent on finding a way to thank the cities that put PARANORMAL ACTIVITY on the map on the evening of September 24, when a slew of cities hosting midnight screening of the scare film to capacity crowds. I was lucky enough to see the film at the best place in the world to see it, which was the Alamo Drafthouse South, where it will be screening again this Thursday. As a result of me being at that Fantastic Fest screening, I missed the Chicago screening at the palatial Music Box Theatre. So what Paramount has dreamed up is a series of premiere-like events in select cities this Thursday night at midnight. We're talking surprises, prizes, giveaways, and more surprises. You see, the only real downside to the way this film rolled out is that it never really got to have a classic Hollywood red carpet deal, and we're going to help make up for that in a couple cities. Austin is already on board, and now I want to see the same thing happen in Chicago. Here's how this works. There a Thursday night/Friday morning 12:01am showing of PARANORMAL ACTIVITY at the AMC River East 21 theaters in downtown Chicago. If this paid showing sells out in advance, Paramount has promised to throw a big shindig at the screening to celebrate the release and success of this film. I can't reveal any details, but if you know about Paramount's history with special screenings in Chicago over the years (they are the ones that gave AICN readers exclusive screenings of IRON MAN, TROPIC THUNDER, STAR TREK, and most importantly the big I LOVE YOU MAN event earlier this year, with more to come before the year is done), I don't feel I'm going out on a limb by saying they will not disappoint. In case you hadn't figured this out, for a studio to do this is kind of unprecedented. They are not only doing this to thank the host cities of the original midnight showings, but they are also acknowledging the role that online writers and readers played in making this movie a success, which is why we're getting the heads up on this first. If you haven't seen the film yet, this is your chance. If you have and loved the experience, come see it again. You probably won't walk away empty handed. I'll be there hosting whatever goes on, so I'll see you there. Whoever gets their tickets first is in for some serious VIP treatment. Just click the link above to pre-order your seats. See you there…
-- Capone capone@aintitcoolmail.com Follow Me On Twitter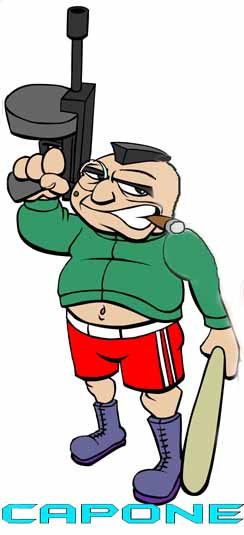 + Expand All

Oct. 18, 2009, 4:46 p.m. CST

by Daremo

I'm looking forward to see this, and if it lives up to tis hype.

Oct. 18, 2009, 4:47 p.m. CST

by CmdX

Aww, we have to pay? AMC River East is one of the most expensive theaters in Chicago too :(

Oct. 18, 2009, 4:47 p.m. CST

by CmdX

Missed my chance at first

Oct. 18, 2009, 4:53 p.m. CST

by Lazakesau

I hate being stuck in the damn burbs. Maybe I can find someone to go with me. I loved both the Chicago screenings I've been to so far, and I look forward to many more.

Oct. 18, 2009, 4:56 p.m. CST

by lockesbrokenleg

This movie rests on Critics ability to spread the word, and NOT moviegoers? What kind of ass is that?

Oct. 18, 2009, 5:29 p.m. CST

by bobbyjoe

Is there a way to penalize and put sanctions on the cities who helped put Paranormal Activity on the map? 'cause I stupidly bought the hype and saw the film on Friday and, man, does it stink. I'd compare the ad campaign on this one to P.T. Barnum or William Castle, but Barnum and Castle at least gave their suckers something, even if it was just a paper skeleton on a string floating over the audience, while Paranormal Activity just gives you a piece of crap movie that's all increasingly tedious build and no effective payoff. Save yourself $10 and just have someone hide behind your bedroom door and open and close it a few times, then jump out with a sheet over their head and say "boo." Not only will you have something about 250% scarier than anything in Paranormal Activity, you'll even have a more cohesive and satisfying storyline.

Oct. 18, 2009, 5:36 p.m. CST

by lockesbrokenleg

Yeah for them, I suppose. It will fade fast once it opens wide.

Oct. 18, 2009, 5:42 p.m. CST

by TakingScorpiosCalls

Oct. 18, 2009, 6:04 p.m. CST

by CockyPop

more like save yourself $10 and have someone stand behind a door and move it slowly. maybe they can even slam it shut at the end!

Oct. 18, 2009, 6:09 p.m. CST

by ganymede3010

Just be prepared for the adolescent girls and guys who'll be screaming at the top of their lungs during all of the scary parts. It's impossible to immerse yourself in a movie if everyone is fucking screaming around you.

Oct. 18, 2009, 6:10 p.m. CST

by strosmer

Oct. 18, 2009, 6:14 p.m. CST

by lockesbrokenleg

I know I bitch about it. But, it's not playing in my area, and I wanna see it. Oh well. Might as well wait for the DVD.

Oct. 18, 2009, 6:23 p.m. CST

by alice133

www.alice133demandstobepaidtoseeparanormalactivity.com

Oct. 18, 2009, 6:31 p.m. CST

by boba_fun

haters aside, i've booked it. will this be a tuxedo t-shirt sort of red carpet?

Oct. 18, 2009, 6:49 p.m. CST

by Maverick1

A lil overrated but still pretty cool. http://sickpicks.blogspot.com/

Oct. 18, 2009, 6:53 p.m. CST

by JackLucas

This was posted on Facebook last night.

Oct. 18, 2009, 7:01 p.m. CST

by lockesbrokenleg

Haven't seen that in awhile.

Oct. 18, 2009, 8:18 p.m. CST

by Daremo

Nothing on this board makes me happier to ruin the chance for you "First" douche bags. :)

Oct. 18, 2009, 8:51 p.m. CST

by NeoMyers

...that some people on this site hate things just to hate them. To be "edgy" or "cool." Paranormal Activity was a scary ass movie--I happened to see it with a good crowd, but the movie itself it an arm-rest clenching edge of your seat experience. It was good. If you haven't seen it yet, don't let the haters dissuade you from seeing it. If you haven't been scared by a movie in a long time, this should do the trick. It did so for me.

Oct. 18, 2009, 9:07 p.m. CST

by cheyne_stoking_DMS

the way it should be. Fake ass fans don't deserve shit. Big ol' Donut!

Oct. 18, 2009, 9:09 p.m. CST

by cheyne_stoking_DMS

I've heard half the people say "it's creepy" and half "it sucked."

Oct. 18, 2009, 9:29 p.m. CST

by CmdX

I've never tried to get 'first' before... :)

Oct. 18, 2009, 9:39 p.m. CST

by Jews4Jesus

You ever see a flick at the Arclight in Hollywood or the Mann's Chinese Theater?

Oct. 18, 2009, 9:42 p.m. CST

by Jamie McBain

Where Snakes On A Plane, failed.

Oct. 18, 2009, 10:19 p.m. CST

by lockesbrokenleg

Oct. 18, 2009, 10:27 p.m. CST

by cheyne_stoking_DMS

yet another failed attempt at humor!

Oct. 18, 2009, 10:30 p.m. CST

by lockesbrokenleg

Your mom said that about you last night.

Oct. 18, 2009, 10:33 p.m. CST

by bullet3

Its not a bad movie, but the people saying they were screaming/shaking or whatever are full of shit. Honestly, though I hate to say it, I think this should've been a straight-to-video release. It doesn't work in a theatre cause the people around you just pull you out of it,and even if they didn't its not really worth full ticket price. I think if you rented on a dark night and watched it by yourself, it would be a much better and more effective experience.

Oct. 18, 2009, 10:35 p.m. CST

by cheyne_stoking_DMS

Seriously? yet ANOTHER failed attempt at humor. Keep em' commin, brokencocke.

Oct. 18, 2009, 10:48 p.m. CST

by lockesbrokenleg

Have you even seen the move yet you douche. It looks like shit. If people are scared of a shadow, then we're really fucked as a nation.

Oct. 18, 2009, 10:54 p.m. CST

by cheyne_stoking_DMS

Where the fuck did that come from? I haven't even mentioned the movie. Just breaking balls. I've heard from some "it was creepy" and I've heard "it sucked", but nice attempt to turn the tables. You lose. Thanks for playing.

Oct. 18, 2009, 11:05 p.m. CST

by Harold-Sherbort

A few tense moments. A little overrated. Good for them though.

Oct. 18, 2009, 11:06 p.m. CST

by lockesbrokenleg

You shit. You were on my ass for some dumb thing, and you act all innocent when someone does it to you. Eat shit asshole.

Oct. 18, 2009, 11:10 p.m. CST

by cheyne_stoking_DMS

I hope we can still be tb friends. Fuckin' pussy.

Oct. 18, 2009, 11:11 p.m. CST

by GibsonUSA Returns

I feel like typing in bulletpoints. <BR> ***********SLIGHT SPOILERS************ <BR><BR><BR><BR> -The whole theater crowd was anticipating it, and when the movie started everyone cheered. <Br> ahem, product of overhype.<BR><BR> -The movie was NOT scary in the least...I can't name ONE part of the movie that was scary.<BR> Door moving....not scary.<BR> Thump and lights moving...cool, but not scary.<BR> Footprints...not scary.<BR> Girl getting dragged...very cool imagery, but not scary.<BR> Girl staring at boyfriend...cool first time, boring second, not scary.<BR> The two jump scares...not scary. <BR><BR> -The best part was probably at the end of the movie where you dont know who, or what, is coming up the stairs...those seconds are the best. <BR><BR> -I'm too much of a practical person...I couldn't stop thinking why a ghost would bother turning on the tv, and bringing a picture over, and all that crap. <BR><BR> ************SPOILERS OVER************ <BR><BR> I THOUGHT I would be scared in bed that night, but I wasnt at all...I was thinking more about Rambo lol. It wasnt scary...it was just a nice little movie with some cool visuals...the moviemakers did a good job, as did the actors.

Oct. 18, 2009, 11:16 p.m. CST

by lockesbrokenleg

Who wants to be a friend with you? Fucking douche.

Oct. 18, 2009, 11:16 p.m. CST

by supercowbell5THECOWBELLHASSPOKEN

jesus christ i was bored out of my mind during this movie! slamming doors and foot steps is their idea of scary? fuck the reviews this movie had no tension just two annoying wanna be hip sarcastic annoying characters and the girls turkey neck made me wanna puke all over my dick!

Oct. 18, 2009, 11:17 p.m. CST

by cheyne_stoking_DMS

'The Blair Witch Project.' Shoestring budget horror that's hyped up to be a cult classic. The whole "vote if you want it shown in theatres" stunt was apart of the act.

Oct. 18, 2009, 11:19 p.m. CST

by cheyne_stoking_DMS

I'll give your dumbass that much.

Oct. 18, 2009, 11:24 p.m. CST

by lockesbrokenleg

Oct. 19, 2009, 12:54 a.m. CST

by Trannyformers_Apologist

AWESOME!!!!!!!!!!!!!!!11 one

Oct. 19, 2009, 12:54 a.m. CST

by Trannyformers_Apologist

AWESOME!!!!!!!!!!!!!!!11 one

Oct. 19, 2009, 1:48 a.m. CST

by lockesbrokenleg

yes, and it will be more well liked than this piece of shit.

Oct. 19, 2009, 2:30 a.m. CST

by BoE

is there anything any of us could do or say to get you to stop posting? you're so tiresome and defensive and strange and sad and it has become apparent that you are never going to change. i've yet to read a single post of yours that was in any way informative or astute or amusing - just a bunch of vulgar garbage. i really don't know what your deal is - it is like you are some kind of idiot troll savant. your only gift in life is getting on peoples nerves. is that really the person you want to be? what do you get out of it? whenever i see your name come up in a tb, i picture a lonely, bitter recluse - and i'm right about that, aren't i? you're an isolated and unremarkable nobody looking for attention...in an on-line nerd forum...devoted to movies and comic books. bravo.

Oct. 19, 2009, 2:36 a.m. CST

by lockesbrokenleg

Who the fuck died and made you God? You complain about every Damn thing, and you post shit way more than I ever could You're the biggest douche on the site. Assbag.

Oct. 19, 2009, 4:46 a.m. CST

by SideshowScott

i have to agree with everyone who says to see it at home. between the teenage girls who scream for no reason, the douchebags who are try to scare them in a pathetic attempt to get laid, and the idiot parents who bring their fucking infants to a 10:30 pm showing, it complete ruins any shot at you getting into the film. It was overhyped but it didn't suck. I'm guessing the people who thought it sucked were waiting for Jigsaw or Eli Roth or figure out a new way to cut someone's balls off. Just wait a few minutes. Rob Zombie will shit out a new remake starring Triple H and Sherry Moon and a crowbarred scene with strippers.

Oct. 19, 2009, 5:51 a.m. CST

by daniel_larussos_gonna_fight

Capone, - A- this movie was weak...B watching it at midnight would put any insomniac to sleep ..C good job by peddling a film for Paramount- Some critic you became..no wonder no one reads ya

Oct. 19, 2009, 6:09 a.m. CST

by duct tape wallet

I went to see it with my wife and 21 yr old daughter. It was boring and not worth the money of the effort, although the actress had a pleasant appearance and lovely bosoms. The final scare was the best, but then turned stupid. I want my money back. I've been Blair Witched again!

Oct. 19, 2009, 6:13 a.m. CST

by duct tape wallet

the inevitable internet parodies will be better that that turd.

Oct. 19, 2009, 9:32 a.m. CST

by castor778

This movie would work far better at your own home than it does in a crowded theatre. I keep saying I'll never see another horror movie in theatres again, and maybe this film is my final straw. I found it very scary, but the audience around me kept pulling me out of it with their lame remarks and obnoxious college kids that had to make sure everyone in the theatre knew how much they hated it. I'm surprised how it's split audiences down the middle so much, if you saw a preview of this movie you know exactly what it is - and if that preview scared you, I think it's safe to say the movie will easily deliver. I don't get why anyone actually hates it, it's easily one of the best horror films this year.

Oct. 19, 2009, 10:08 a.m. CST

by Blue_Demon

I saw it yesterday. A whole lot of nothing with a few cheap jumps. In any movie, a loud slamming noise when you don't expext it will make you jump. Guys, honestly, if this is what passes for horror these days then the genre is dead.<p>duct tape wallet is right. The final scene was cool then immediately it gave us the biggest cliche in horror films which has a tendency to scare 12 year-old girls, but anybody over that age will say, "oh come ON."<p>Not worth the money for one cool scene. Rent this one if you absolutely have to see it. In the words of my sister-in-law "I'm so glad we only paid matinee prices for this."

Oct. 19, 2009, 10:09 a.m. CST

by gruntybear

A flickering bathroom light, a couple thumps on the wall, a slammed door, a puff of air under the sheet, sleepwalking, a burning Ouija board and one "drag me to hell" slide down the hallway - DO NOT A HORROR FILM MAKE. The viral marketing scam on this film is what's selling the flick. It hasn't stopped trending on twitter for weeks now & all due to what AICN lovingly calls "PLANTS!!" Chicks in the audience freaking out and screaming would only have ADDED to the practically dead screening of this piece of shit. And this, coming from someone who actually enjoyed Blair Witch for what it was. "Paranormal Activity" is sub-Blair Witch in terms of production value, story, hook, value, et al. Just fucking skip this P.O.S. already - a complete snowjob on the public. bobbyjoe is absolutely right - get someone to jump out from behind a locked door and scream "boo!" at you. It'll be infinitely more scary and cost you less $$.

Oct. 19, 2009, 12:08 p.m. CST

by skimn

The girlfriend had a much nicer rack.

Oct. 19, 2009, 1:09 p.m. CST

by Coughlins Laws

as a kid but it REALLY does not hold up well at all...

Fuck this! I was lucky enough to see this over a year ago and couldn't wait to bring everyone I know to see it when the midnight screenings first popped up. Until, that is, I saw that bullshit new hollywood ending. Talk about killing the effect of the whole movie. Ill wait for the dvd and watch it in the dark with the real ending, thank you.

Oct. 19, 2009, 2:55 p.m. CST

by vettebro

If you liked "Blair Witch Project" you will like this movie. I thought the movie was extremely slow. I almost fell asleep. Each "Paranormal" segment happens at night (with one or two exceptions) and the garbage you have to sit through in between is boring. IMO, I would say wait for the DVD. If you want to see a cool scary movie, see "The Exorcist". That movie was wayyyyyyyy ahead of it's time and is still the scariest movie of all time! PA pacing is just too slow. At least you can fast forward when at home.

Oct. 19, 2009, 3:07 p.m. CST

by supercowbell5THECOWBELLHASSPOKEN

why are you acting like you made some sort of great big discovery?

Oct. 19, 2009, 3:10 p.m. CST

by imagin78

Saw it on Friday and was a tad disappointed. <p> The crowd was clearly buying into the hype. They overdid the giggling and screaming to the point of distraction. <p> It didn't do nearly as good a job of establishing the mythology behind the events as Blair Witch did. TBWP created a better sense of impending doom and dread. <p> Also, the boyfriend was a complete douche. I mean after seeing all the stuff he records on video, he still doesn't want her to call the demonologist. Plus, he is a daytrader. <p> Given that, I thought the actress performed well and that some of the night scenes did a solid job of creating tension. <p> Overall, I preferred Blair Witch to PA. Love it or hate it. TBWP was the more inventive and trailblazing film.

Oct. 19, 2009, 3:13 p.m. CST

by phoenixmagida5th

Who has seen the original ending please stop circle jerking us and give us in detail what exactly happens in the original ending and why its supposedly better.

Oct. 19, 2009, 3:15 p.m. CST

by vettebro

Just making a point. A fantastic and scary movie = The Exorcist. Paranormal Activity isn't even in the same game. No, "big discovery" intended.

Oct. 19, 2009, 3:38 p.m. CST

by imagin78

Katie returns from killing Micah to sit zombie-like by the bed. Hours and hours later we hear the police arrive, discovering whatever bloody mess downstairs. They come upstairs with guns drawn--at which moment Katie suddenly snaps out of her possessed stupor, whimpering and crying for help, getting up and walking toward the armed policeman....not realizing that she's still covered with blood and carrying a very big knife. The cop tells her to halt but she's too hysterical to understand. So he shoots her--a panicked defensive response further triggered by the demon's slamming the bedroom door shut behind her at just the right alarming moment.

Oct. 19, 2009, 4:09 p.m. CST

by BringingSexyBack

Come on now people. This was a showcase of how you make a great movie as an indie. It was absolutely great and better than 100% of the shit that passes for scary movies these days. No, it's not the Exorcist. But for what it was, it was great.

Oct. 19, 2009, 5:19 p.m. CST

by supercowbell5THECOWBELLHASSPOKEN

freakin lame sarcastic "humor" the whole movie. f them!

Oct. 19, 2009, 5:43 p.m. CST

by Glory_Fades_ImMaxFischer

Oct. 19, 2009, 6:47 p.m. CST

by SK229

I don't know... if anyone wants to make suggestions, I'd gladly steal them and go make a movie for you. It reminds me of something Peter Bogdanovich said about that movie Targets in A Decade Under the Influence... like you kind of have to repeat the question of 'What is scary?' once in a while to make something fresh and... scary. Unfortunately, a movie about the collapse of the dollar wouldn't make a nice date movie in the traditional 'horror' sense, but it is a thought that's frightening as fuck.

Oct. 19, 2009, 10:54 p.m. CST

by D.Vader

At least the main character in that film wasn't a total idiot like the guy in this one. AICN overhyped the CRAP out of this mediocre film. Shame on you, AICN.

Oct. 19, 2009, 11:01 p.m. CST

by D.Vader

Holy shit that's 100 times better! To think that Spielberg is taking credit for advising them on the new ending. Shame on Spiels, that ending was so cliched and expected.

Oct. 20, 2009, 7:08 a.m. CST

by dancetothebeatofthelivingdead

Imagin78 is wrong, he saw or heard about the second ending that they filmed for this movie. The original ending that I saw with the original screening of the film is much, much different and I'll fucking tell you about it. <br> <br> GIANT FUCKING SPOILER <br> <br> Katie takes off after standing over Micah for a few hours, Micah wakes up and hears he screaming bloody fucking murder so he goes to dheck it outt. Off-camera we hear Micah reach her and them both screaming and it suddenly just stops. This is where the ending differs. There are a few moments of silence and then we hear the thudding up the stairs, it's much slower, goes on for much longer, and builds up a whole shitload more tension than the new ending. All of a sudden Katie appears in the doorway covered with blood and holding a knife. She walks into the room and up to the camera not really noticing that the camera is there. She's stanidng in front of the camera for about a minute, looking past it, not into it, when all of a sudden she brings the knife up and slashes her own throat. The end. No stupid parlor trick of throwing Micah into the room. No dumb self-referential title card about finding Micah's body and Katie still being at large. Just black. No music, nothing. <br> <br> That;s the true ending, the one Spielberg changed. That's the ending people, myself included, saw at test screenings over a year ago when everyone started shouting hyperbole about this movie. At the time, it was warranted, but everyone who has seen the theatrical release has been robbed. The new ending, cleans the whole film up. The old ending hit you right in the gut, you just sat there for a few minutes, unable to move, staring at the black screen.

Oct. 20, 2009, 7:12 a.m. CST

by dancetothebeatofthelivingdead

Oct. 20, 2009, 10:51 a.m. CST

by D.Vader

I'm very confusedand don't know who to trust. Both sound pretty badass. I actually like Minka being thrown into the camera. I don't like Katie's face attacking the camera. If Minka's body being thrown into th camera had been combined with either of those other two, it would have been awesome. Ending I mean, not movie. Bc the movie was meh.

Oct. 20, 2009, 1:36 p.m. CST

by dancetothebeatofthelivingdead

O.K. Vader, The original ending is the throat slash. Spielberg bought the rights or initiated buying the rights and had an idea for a new ending. The director shot a few other endings after the fact and re-released it to test audiences with the "new" ending with the cops shooting Kate. For some reason or other, that ending got changed to what everyone is seeing now. Blu-Ray's website says that the Blu-Ray will have all of the endings. But the ending with her cutting her throat in front of the camera is the original ending that the director intended before Hollywood got their homogenized, meddlesome hands all over it. <br> <br> Just think back to the end of the movie you saw with the ending I described. It's a completely different film with a hard, true, gut-punch ending.