---
What's SHOOT THE MESSENGER?
Well, AICN COMICS: SHOOT THE MESSENGER is your weekly one stop shop for comic book -EWS. What's comic book –EWS? Well, it's our hodge podge of everything not reviews here at AICN Comics. Sure you can find out the @$$Holes' critical opinions of your favorite books every Wednesday at AICN Comics. But here, you'll find special reports such as previews, interviews, special features, and occasionally news gathered here from our online brethren at Newsarama, CBR, Wizard, etc. Sure those guys are the best at reporting news as it breaks. Click on the links for the original stories. This column cuts the crap to run down all the vital information for those of you who don't follow it as it comes in, and serves it all up with that special ingredient of @$$y goodness.
---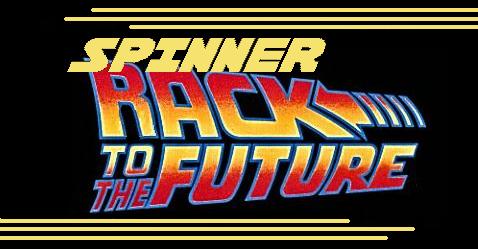 Hey folks, Ambush Bug here with a whole mess of previews this week. Before we do that, I found this in my inbox the other day and thought I would share.
Just click the images and enjoy what's coming to comic shops in the near future. First off I wanted to share with y'all a story that accompanies our first preview. Click here to read a story of how TITANIUM RAIN's writer Josh Finney turned tragedy into creative inspiration. Then check out this preview to TITANIUM RAIN, a damn fine looking comic book.
TITANIUM RAIN #2 Writer: Josh Finney Art: Kat Rocha Publisher: Archaia Release date: In this month's Previews!
---
VENGEANCE OF MOON KNIGHT #1 Writer: Gregg Hurwitz Art: Jerome Opena Publisher: Marvel Comics Release Date: This week!
---
GHOSTBUSTERS: DISPLACED AGGRESSION #1 Writer: Scott Lobdell Art: Nick Runge & Ilias Kyriazis Publisher: IDW Publishing Release Date: This week!
---
GRIMM'S FAIRY TALES: THE LITTLE MERMAID #1 Writer: Raven Gregory & Linda Ly Art: Claudio Sepulveda Publisher: Zenescope Entertainment Release date: This month!
---
SEX AND THE SUPERHERO #1 Writer: Brian Anderson Art: Neftali Centeno Publisher: sosuperduper.com Release Date: This month!
---
THE SWORD #19 Writer: Joshua Luna Art: Jonathan Luna Publisher: Image Comics Release Date: This week!
---
DARK REIGN – THE LIST: DAREDEVIL #1 Writer: Andy Diggle Art: Phillip Tan Publisher: Marvel Comics Release Date: This week!
---
Editing, compiling, imaging, coding, logos & cat-wrangling by Ambush Bug Proofs, co-edits & common sense provided by Sleazy G
---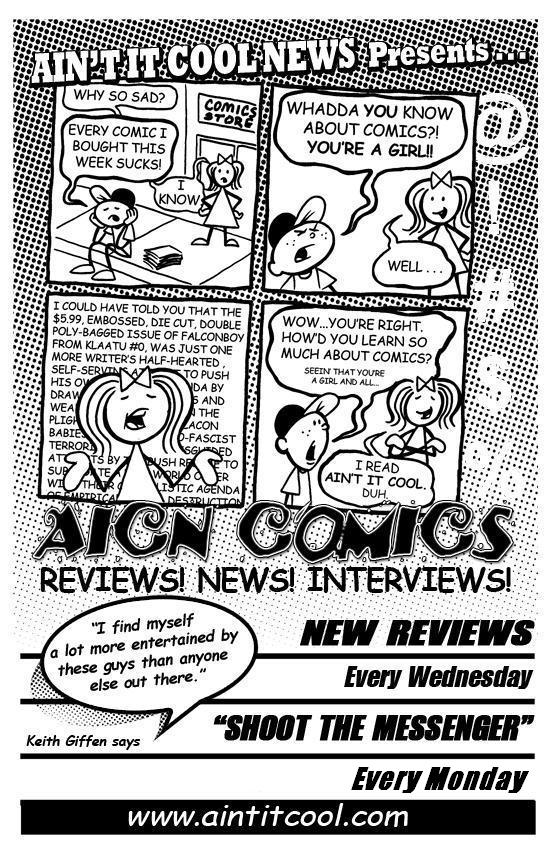 Ad by Prof. Challenger