Hola all. Massawyrm here. At this point reviewing Pixar films becomes a bit repetitive, and frankly we should be thankful for that. Nothing lasts forever, and for the time being we are living in a golden age of solid, dependable family entertainment. Pixar rarely makes a mediocre (or bad) film. Some feel they never have. For a long time I failed to be won over by their films, scratching my head at the love some people had for them. I liked them just fine, but I didn't love them. But that's all changed. Ever since they gained their creative freedom from their evil corporate overlords at Disney (and since taking over Disney's animation) their films have begun to, for the most part, become instant classics. And UP is no different. While some are making a big deal about this being a dramatic shift for Pixar, what with them telling a story about ordinary CG people for the first time - rather than CG animals, monsters, animated objects or superheroes - really this is no different than many of their previous efforts. It is still the story of two unlikely partners who start out not liking one another, but are forced together and ultimately become a team of lifelong friends who need one another. This time, instead of a car or a rat or a green one-eyed monster it just happens to be an octogenarian and a cub scout. In a flying house. And it is decidedly not unlike their previous efforts at all. Which is a good thing. Up is magnificent, a beautifully executed story about love, friendship, obsession and what it really means to go on an adventure. It is an incredibly emotional tale that will get your average moviegoer to cry no less than twice, but possibly a third or fourth time if you're prone towards crying in films. Not at all subtle in its attempts to be a tear jerker, it plays upon the notion of familial attachments ranging from a husband's pining for his wife, a boy's desire for a father and a dog's love for his master. In fact, if there is one thing this film does differently from anything at all it is to break the longtime Disney mold of the "motherless" child character. In this case, the character of Russell (the Cub Scout) has a delinquent dad. In years past our country's overtly conservative values have demonized the idea of the single mother to the point that even a widowed mother seemed a bit risqué – so Disney always killed off the mom. I mean, who can't feel sorry for a kid without a mom? Which leads to what has been so great about Pixar without Disney micro-managing: their films have become decidedly more mature. Contrary to their cartoonish nature, the films have shifted from being about friendship and childhood to wrestling with things like a mid-life crisis (The Incredibles); complacency, obesity and an ignorance of our environmental impact (Wall-E); following your dreams and desires even when everyone (your parents included) tells you you're wrong (Ratatouille); and here, dealing with the loss of a loved one and living a life unfulfilled. And really, that's what works best in this film – it wrestles with that notion of having to have accomplished something to life a full life. It's something we here in the states have ingrained in us from birth. In our culture a person who leaves nothing behind kind-of never really existed. The idea of finding your own patch of happiness in this world and living there quietly contented with the loved ones around you is something we view as simple, unremarkable and not at all special or to be admired. UP is very much about a man at the end of his life who feels that way – and is about to go on the adventure of his life. It is a life reaffirming, sweet journey that – in the classic Pixar way – proves to be an excellent metaphor for the lives we all lead. Once again the Disney name is finding its way on to important (and yet still highly entertaining) allegories that contain lessons we all occasionally need to be reminded of, and that it is certainly wise to expose kids to. Meanwhile, UP is the single most sharply written, uproariously funny Pixar film to date. There are no less than half a dozen lines, most of them spoken by the adorable Dug the Dog, that have become quotable staples here at the Casa de la Wyrm. Several of these phrases will no doubt cement themselves on your brain and bring a smile to your face the instant someone mentions them. The way that the dog characters are handled in this film is exceedingly clever and provides a huge source of sidesplitting jokes. The second half of the film is infinitely funnier than the first as a result – a rarity to be sure. Perfectly executed, wonderfully conceived, it is safe to say that I love everything about this film and once again look forward to whatever Pixar has in store for me next. They have earned my full trust and faith and continue to be one of the single most reliable filmmaking ventures out there. Highly, highly recommended. Until next time friends, smoke 'em if ya got 'em. Massawyrm

Got something for the Wyrm? Mail it here.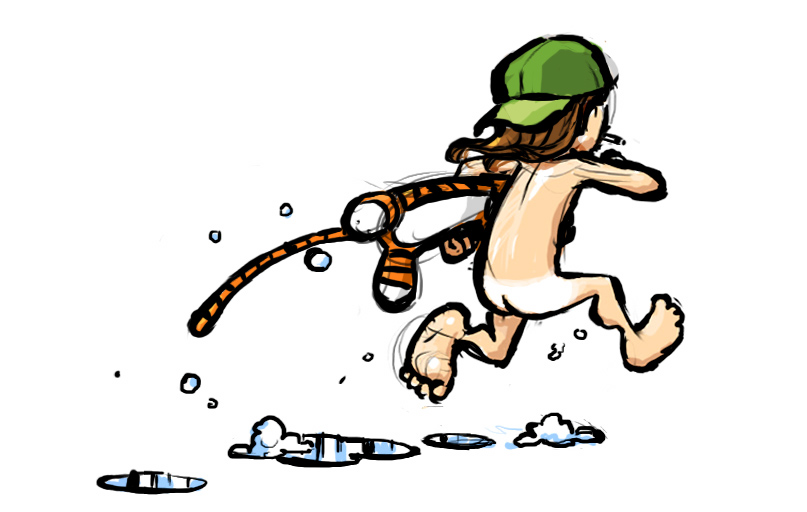 Or follow my further zany adventures on Twitter.