Hola all. Massawyrm here. ANGELS & DEMONS is the perfect example of what we've come to call a dumb, fun, "summer action film." Unfortunately, since Siskel & Ebert began to give such movies a pass back in the day, we've come to kind of write this movie off, slap it on the ass and send it into the game with a shrug. We're not supposed to expect much, right? From the summer? I really hate that concept. Ron Howard and Tom Hanks are much better than pedestrian potboiler pap like this. But here comes the shrug: it's not bad. But it's not really good, either. It's just tepid, pretty eye candy with a few memorable moments and a mostly forgettable story. Almost all of the problems here come directly from the story. There's only one badly directed scene that gives away FAR too much about a coming plot twist, and Hanks delivers with everything he's given to work with. Everything wrong is the source material. It's a Batman/Riddler story…without Batman. Or the Riddler. And that undercuts every last bit of tension the movie tries to build. After a daring robbery at an experimental research facility, Batman is summoned to police headquarters by Commissioner Gordon and told that someone has placed an anti-matter bomb in the middle of the city and it will explode at Midnight. Only instead of Batman it is Robert Langdon, instead of police headquarters it is the Vatican, instead of Commissioner Gordon it is the Pope's right hand man and instead of an anti-matter bomb it is a…wait…no. It's an anti-matter bomb. Four Cardinals have been kidnapped (Cardinals! Cardinals are birds! Penguins are birds! It's the Penguin…no wait…) and a video tape left by a secret organization calling itself the Illuminati has left a complicated riddle explaining that they will kill all four Cardinals once an hour, every hour, before blowing up Vatican City and most of Rome. Only Batman, I mean Langdon, can follow an insidiously complicated trail of clues left by scholars over 400 years ago to track down the killers and ultimately find where they've hidden the bomb…which is at the end of the promised trail of carnage. You beginning to see the problem here? You see, in a Batman story this is acceptable. It's the Riddler. And the Riddler is INSANE. Diabolically insane. He feels absolutely compelled to tell Batman what he's going to do before he does it. It's his thing. In what is probably the best "Riddler" story ever told, SE7EN, the "Riddler" is also insane. But even he understands the limitations of his opponent (who is definitely not Batman) and turns himself in to police when his opponent fails to catch him. It's all part of his plan. He has a failsafe. But he is definitely bugfuck nuts. So we accept that he'd devise something so incredibly elaborate, so unbelievably obscure, that it requires library research, a brilliant mind and tricking other people into doing your bidding to accomplish. Robert Langdon is not Batman. And his opponents are absolutely not insane. Fanatical? Sure. Irrational? No. But the only way to make any of this action make any sense at all, they have to be. And once they learn that Langdon is on their trail and might muck up the whole plot, they keep going as planned, right on schedule, with Langdon being afforded an hour to solve each clue to get across town and possibly blow the whole thing. It is a concept that becomes so innately ridiculous that it becomes hard to swallow. Mostly because it wants to root itself firmly in the real world. It is a comic book story told with real history, mixed with a little bullshit and a lot of attempts to ground itself in a non-fictional universe. Then there's the problem of Langdon himself. Hanks does a fine job selling him, but Langdon has very little to offer Hanks. He has almost zero motivation as a character. The only personal information we know about him is that he really wants to get into the Vatican vault to read something that will let him finish his book. Aside from that he's just along for the ride because he's asked to. Meanwhile, we're supposed to care for a number of Cardinals who we've only seen as hostages and only really serve the purpose of being McGuffins to keep the clock ticking as Langdon gives us a guided tour of closed down churches in Rome. We don't care about the Cardinals. We care about the bomb. And we really want Batman to diffuse it before midnight. So without the wild absurdity of a comic book universe, without incredibly implausible action sequences and without a hero that can so much as throw a punch, we are treated to a breathlessly paced run through a story we already know the end of. It's a diner steak plate without any of the trimmings. It's mashed potatoes without gravy. Sure it'll do the job, but you're not going to be thinking about it later. The history they're playing around with is nice and the setting is rich, but you can set your watch to the plot twists and once the film gets to its only AWFUL moment, every bit of tension evaporates and you just wait for Scooby and the Gang to pull the mask off of the villains and hear them monologue about why they did it. Sadly the movie tips its hand with one bungled scene and then it's all over. There are a few neat moments and a lot of the imagery is cool, but the film just fails to ever get really exciting or offer any plausible explanation for why any of this is happening the way it is. You guys know me – I'm not one to ordinarily fail to suspend disbelief. But in a movie that wants to try for some semblance of realism, they ask a bit too much. You certainly won't hate this. But you won't be recommending it to anyone either. It's just something to do between STAR TREK and TERMINATOR. Nothing else. Until next time friends, smoke 'em if ya got 'em. Massawyrm


Wait a tick...Akiva Goldsman wrote Angels & Demons! Angels have wings! Bats also have wings! As do Robins! Akiva Goldsman also wrote Batman & Robin!!!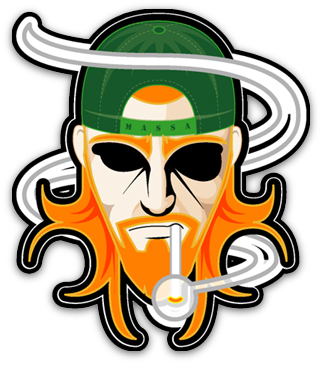 Or follow my further zany adventures on Twitter.