Contest
Win a Copy of the Live Action Tokyo Zombie!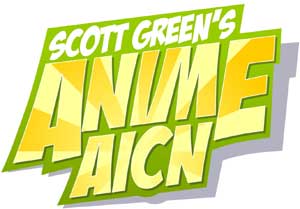 Logo handmade by
Bannister
Column by
Scott Green
I was recently corresponding with Deb Aoki from About.com's Guide to Manga concerning manga (lowercase m "manga," as in the medium) that was overlooked by the North American comic industry's prestigious Eisner Awards. One of the works that I mentioned was Yusuku Hanakuma's Tokyo Zombie. This is a book that was released by Last Gasp last July (reviewed here). I praised Hanakuma's ferociously sketched heta-uma ("good-bad") style of art, but I also said that in this zombie crazy, MMA crazy moment, the proposition of jiu-jitsu versus the undead is absolutely a winning one. To quote Hanakuma's description of what he envisioned for his manga "I made sure to give fans what they wanted (or at least I tried). I crammed in zombies, trucks, pro wrestling, martial arts, factories, Mt. Fuji, pigs, intense battles, wealthy people, slaves, porno, gym teachers, a little dog, Calipis, tonkatsu, a prince, a professor and so on, to try and create a comic that was a sort of fin de siecle celebration of manliness." If that doesn't pique you're interest, why are you reading this site? This month, Manga (capital m "Manga," as in the video publisher) released the live action adaptation of that inspired dark comedy. (Reviewed earlier this week. Here, Tadanobu Asano, probably notorious to North American genre fans for his portrayal of Ichi the Killer's masochist gang captain Kakihara and Show Aikawa, a Takashi Miike yakuza film mainstay from works such as Dead or Alive and Gozu, play against type as comical, jiu jitsu obsessed buddies "Afro" and "Baldie." With the likes of legendary horror manga creator Kazuo Umezu along for the ride, these underachieving martial arts enthusiasts are about to play an insignificant role in the coming zombie-apocalypse, in which they'll basically put themselves and others in danger by continuing their shallow thinking ways as they contend with hordes of the undead. Manga is working with Ain't It Cool News to offer readers a chance to win one of five copies of the live action Tokyo Zombie on DVD. If you're interested, see the form here. The content ends May 22, 2009.

From the writers and starz of "Ichi The Killer" and "Gozu," comes a hilarious romp through zombie-laden Tokyo! Tadanobu Asano and Show Aikawa star as fulltime slackers and wannabe ju-jitsu champions who bring the body of their murdered boss to Tokyo's towering toxic waste dump known as 'Black Fuji'. But when an army of undead rises from the massive trash peak, these bonehead buddies must survive a non-stop onslaught of hasty decapitations, pervert teachers, tasty snack foods, stormy romance and zombie professional wrestling. Can even the most devoted of friendships survive an apocalypse of the undead? Horror manga legend Kazou Umezo co-stars in this wild comedy written and directed by Sakichi Sato— and based on the best-selling manga by U-saku Hanakuma — that fans call "the Japanese SHAUN OF THE DEAD!"