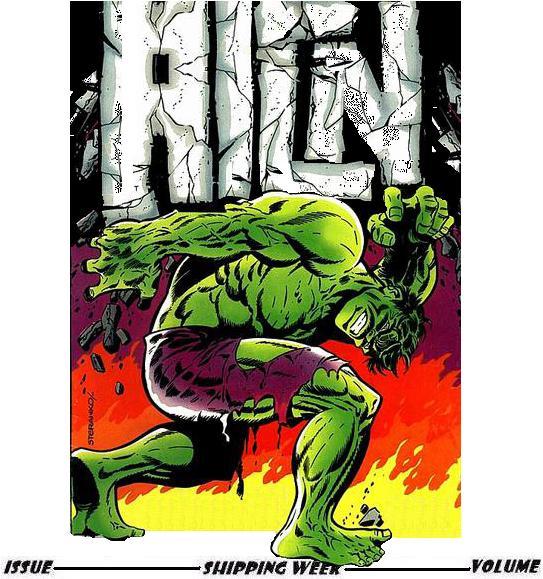 ---
The Pull List (Click title to go directly to the review) AGENTS OF ATLAS #1 THE MIGHTY #1 IMPALER V1 NOVA #21 08 – A GRAPHIC DIARY OF THE CAMPAIGN TRAIL OGN UNCANNY X-MEN ANNUAL #2 JONAH HEX #40 Retro Review: BATMAN #497 Indie Jones presents… CHEAP SHOTS!
---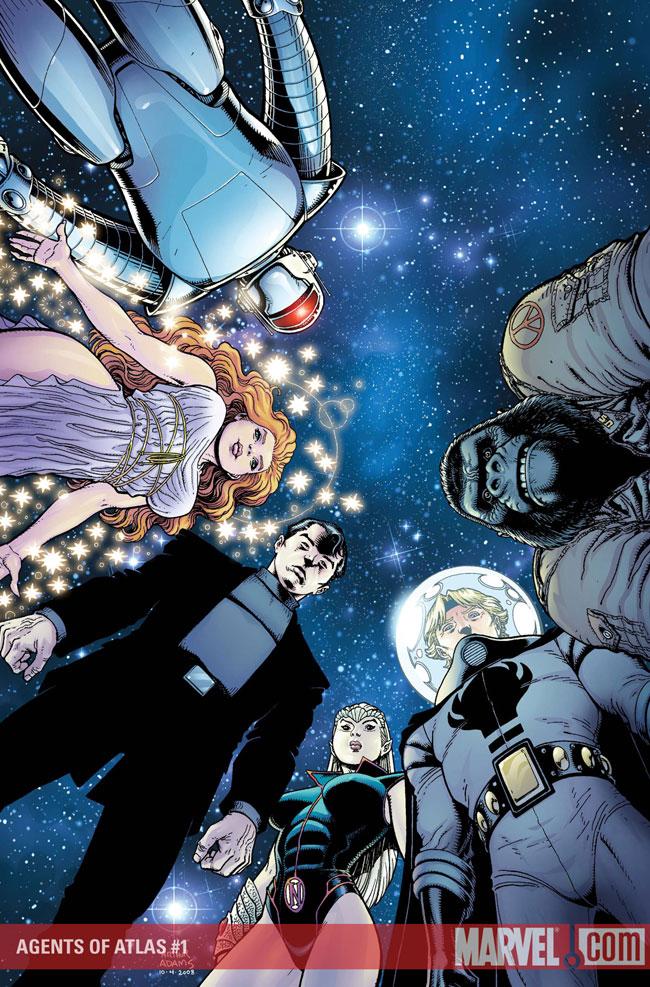 AGENTS OF ATLAS #1
Writer: Jeff Parker Artist: Carlos Pagulayan Publisher: Marvel Comics Reviewed by Humphrey Lee
So about three years ago Jeff Parker says to me he says "Humphrey, I've got a hell of a book coming out for you. It's got talking gorillas, killer robots, an..." and I cut him off. "Whoa, whoa, whoa there Jeffy my boy! I don't know who you are, nor have I ever met you, nor is this conversation actually taking place, but you had me at talking gorillas!" and then I promptly bought the first issue of the AGENTS OF ATLAS mini - a highly underrated little book that was as good a pure adventure story as I've read in comics. And when it was all over I demanded more but sadly, like is known to happen in the world of comics when you bother to put out a comic that doesn't feature one of the top three franchises or involve itself in the event du jour of the time, apparently no one bought the damned thing so it went bye bye for a while with no immediate plans for its return, much to my dismay. But then Joe Quesada came out of nowhere and he said to me he said, "Humphrey, this is an embarrassing lot of name dropping you're doing here to create this intro, and I wouldn't piss on you if you were on fire we here at Marvel are so Oprah rich from our movies and SECRET INVASION, but we want to bring back AoA. We'll have to slap a DARK REIGN banner on the top of it, because that's the only way we can get the common comic book reader to even flip through the pages, but it'll be back! Whaddaya say?!"
However I can get it, pizza dude from JAY AND SILENT BOB STRIKE BACK, however I can get it...
So yes, AGENTS OF ATLAS is back, it's got a coat of fresh paint, a new artist and a "Dark Reign" banner smack dab across the top of it...and I'm a happy little man. Even though this first issue back is a little more of a setup issue, something that is trying to establish the book in the status quo of things and to give the AoA a role in it, it still had that essence of whimsy and adventure the mini did years a couple years back. I don't want to go into much detail for those not familiar with the Agents (a quick wiki will give you an idea since only Namora is really a recognizable figure) but they've landed themselves quite a little power base at the end of the mini and are now using that to try and broker a deal with President Lex...errr, I mean Norman Osborn.
As much as I'd like to see more an adventure book out of this though, I kind of don't mind this direction. The group may be made up of a bunch of relative unknowns, but they're a powerful bunch of unknowns, from their physical abilities to the clout Jimmy Woo, former agent of SHIELD, has now that he's the head of the Atlas Foundation and has access to all their resources. Their using that moniker and the guise of some roguish acts and "super-villainy" make for a nice in with Osborn so they can try and undermine him from the inside, which I imagine is the main thrust of their plan. It can't all be punching and property damage, though there's still a nice amount of that in this issue despite it being a little more on the setup side. The bit with Venus simply walking into the offices of Osborn and flipping shit with a few simple notes as she lulls The Sentry under her spell is a great way of showing what the Agents are kind of aiming at here, but also an example of how much of a force to reckon with the group can be if they have to. Add in the extra plot thread that has now developed with Jimmy and crew finding out a replacement to the head of Atlas has been named in case anything should befall Jimmy, and there are a few nice plates being spun for this book.
So in summation, definitely glad this is back. I do hope that despite the new direction for the team we still get to experience the high adventure and exotic locales and all that made the first mini a blast. I don't see why it'd interfere with it, it'll just be more espionage than anything I imagine given the focus of the team under the Atlas Foundation corporate banner. It's also kind of a shame Leonard Kirk couldn't make a return with the book, but he's off being amazing on CAPTAIN BRITAIN, and Carlos Pagulayan is no slouch either. His art is very vivacious; very sweeping if you get what I mean. Great level of detail too, and whoever was coloring him for this issue (Jana Schirmer apparently) did a hell of a job picking the best tones to emphasize all his strong points. All in all though, it's great to see this little book that could back, and this issue is a good little intro into just who the Agents are and gives them a role that at least makes them feel more important as players in the current state of the Marvel Universe. I just hope it's enough to find a fanbase this time. I'm really sick of watching company books with creative teams that actually seem to give a damn and that have a solid creative niche working for them getting cut short because "it don't have the Wolverine in it!!" This book has some chops and I really hope it gets its fair shake in all this "Dark Reign" hullabaloo.
Humphrey Lee has been an avid comic book reader going on fifteen years now and a contributor to Ain't It Cool comics for quite a few as well. In fact, reading comics is about all he does in his free time and where all the money from his day job wages goes to - funding his comic book habit so he can talk about them to you, our loyal readers (lucky you). He's a bit of a social networking whore, so you can find him all over the Interwebs on sites like Twitter, The MySpaces, Facebookand a Blogger Account where he also mostly talks about comics with his free time because he hasn't the slightest semblance of a life. Sad but true, and he gladly encourages you to add, read, and comment as you will.
---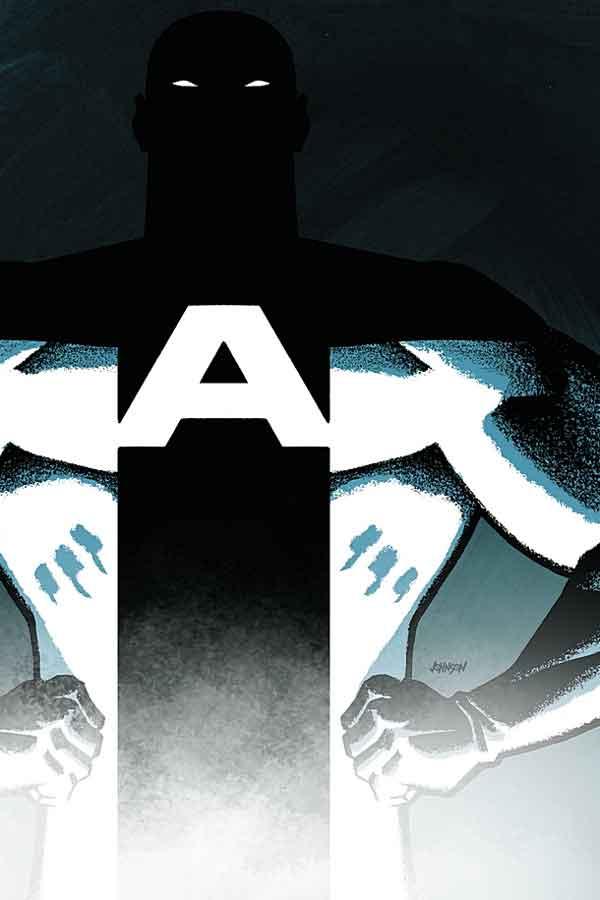 THE MIGHTY #1
Writers: Peter Tomasi & Keith Champagne Art: Peter Snejberg Publisher: DC Comics Reviewer: Ambush Bug
Comic book readers are a dedicated yet fickle lot. They'll buy numerous spin-offs, knowing that they'll probably not match up to the original (or maybe hoping). They'll buy anything with a specific character or an X or Bat-symbol in the title. They'll buy anything by a specific writer that strikes a chord with them. But ask them to try something completely new, something without ties to other comics or some sense of comic book history by creators who aren't among Wizard's Top Ten, and they quiver and shrivel up like the nethers of a pantsless Zamboni driver.
You're going to see THE MIGHTY on the shelves this week when you go to the store. Hopefully, you may have a vague remembrance of reading an article about it on AICN COMICS SHOOT THE MESSENGER one groggy Monday morning while sipping your morning joe before diving into the talkbacks to shout "First!" and pick the book up and check it out. And you're going to go home and enjoy it as much as I did.
Sure there'll be some of you who look at the book, see the absence of a Bat-symbol, Superman-symbol, or the name Morrison on the cover and run, run, run away! But I urge you to turn back, gentle reader. Turn back and give this book a chance and you'll enjoy it as much as I did.
I didn't know what to expect when I opened the cover to THE MIGHTY for the first time. Was it your typical "world outside your window" story that we've seen numerous times (mostly written by JMS) or seen on HEROES, or is this something different?
After reading it, I found out that indeed it is something different. It's something special, in fact.
The book that this one reminded me of was STARMAN. Sure it may have had to do with the fact that the artist, Peter Snejberg, lends his talented lines and panels to both THE MIGHTY and that amazing series. But I think it's much more than that. There's a lived-in sense of antiquity going on in this book. It's that genuine historical feel you felt while reading issues of STARMAN. Those of you who read James Robinson's comic book masterpiece series know what that means. Just hearing the word STARMAN gives those who actually read it that warm and fuzzy feeling--a sense of comics done right. THE MIGHTY has that same sense of quality.
One half of the writing team is Peter Tomasi, someone who I have learned to trust when it comes to good storytelling. Sure Geoff Johns gets all of the credit, but Tomasi has been writing stories of equal caliber in GREEN LANTERN COPRS and here (with a little help from Keith Champagne, who is a damn fine writer himself) he is allowed to shine. The story is a drama and mystery with super hero undertones. A hero makes his first appearance after the atomic bomb is dropped and decides to help the world. A man decides to build a corporation around this hero--a corporation with a duty to protect the public. In the present day, when the head of that now world famous corporation dies mysteriously, it's up to his successor (a man saved by said hero as a child and now all grown up) to take over the business. So now, a man must face his hero (the world's most powerful human) and see him for all he is and isn't. This is a story about perceptions and responsibilities of heroism and how both carry with them a heavy burden.
I don't want to give away much more than that. THE MIGHTY is a mature and intelligent story by Tomasi and Champagne drawn to perfection by Snejberg. So when you see it on the shelves and have that momentary hesitation as to whether or not to give this one a try, remember that the world of comics is vast and wide. To limit yourself to event books and those written by those deemed "hot" or "popular" is really not experiencing the medium to its fullest. THE MIGHTY is an original story, drawn beautifully and crafted with care. More comics should be like this.
This book doesn't have ties to expansive universes or recognizable icons populating its panels, but I've read the first four issues of THE MIGHTY and I really do love this book and think that if you give it a chance, you'll enjoy it as much as I did.
Ambush Bug is Mark L. Miller, reviewer and co-editor of AICN Comics for over seven years. Check out previews to his short comic book fiction here and here published in MUSCLES & FIGHTS 3 and MUSCLES & FRIGHTS on his ComicSpace page. Bug was interviewed here and here at Cream City Comics. Look for more comics from Bug in 2009 from Bluewater Productions, including the just-announced sequel to THE TINGLER for their VINCENT PRICE PRESENTS ongoing series.
---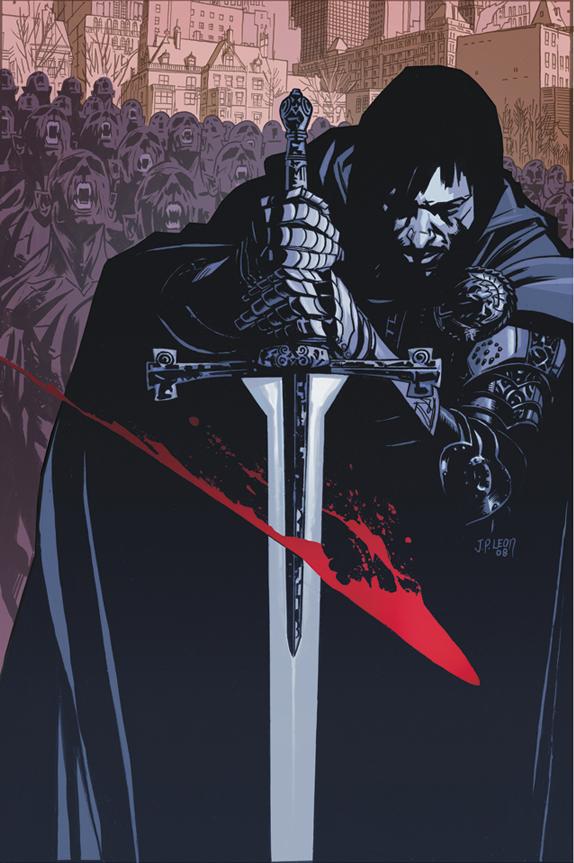 IMPALER VOL 1
Written by: William Harms Art by: Nick Postic and Francis Tsai Published by: Top Cow Comics Reviewed by: Ryan McLelland
Top Cow's beautiful looking IMPALER series has finally been collected in a trade paperback – THANK GOD! While reading this series issue by issue is certainly fun, having the ability to read the first series of this large-scale vampire book all in one shot helps give it a better cinematic sort of feel.
IMPALER is one of the best vampire books I've read in years which is saying something in a market where vampires, zombies, and the like are being overused to death. Think of IMPALER as 'Twilight for Guys' except with all the things that make vampires great. I use the comparison only because writer William Harms is able to bring something new to the vampire genre. His vampires are deadly and menacing but have a bunch of powers you've never seen before. So while Twilight's queer vampires sparkle (or whatever the hell they do) IMPALER's vampires bring the death and destruction we all deserve while making vampires seem fresh.
They have plenty chance to kill here as the plot of this first chapter has New York City enveloped in a monster blizzard. Through this blizzard the vampires decide to strike out and kill without mercy. The NYC cops not only find themselves unprepared for this threat but also find their numbers quickly thinning as they are torn limb from limb by a near unstoppable force. It turns out their only ally is Vlad Tepes, a man notorious in our world for bringing the actual vampire legend to light.
Part 30 DAYS OF NIGHT, part CLOVERFIELD, part WHITEOUT, part NYPD BLUE and yet everything about IMPALER is fresh and exciting. I guess I'm more excited because I am a fan of the genre and have read way too much horrible crap over the past few years before finding this book. Not only that but the ending here is incredible – a great 'season finale' with a monster cliffhanger that makes you want to run out to buy the latest issue of the new series. IMPALER is not just an excellent addition to the comic book vampire world but also rises to the top of the class with an amazing story, great artwork, and some tricks up its sleeves that leave most vampire books in the dust.
Ryan McLelland has worked in movies and comics journalism for the past several years before joining the @$$holes here at AICN. Ryan's comic work has already graced comic shelves with Arcana's PHILLY, WISE INTELLIGENCE, UPTOWN GIRL, and THE SENTINELS ANTHOLOGY. He rarely updates his blog but when he does it can be read at www.eyewannabe.com
---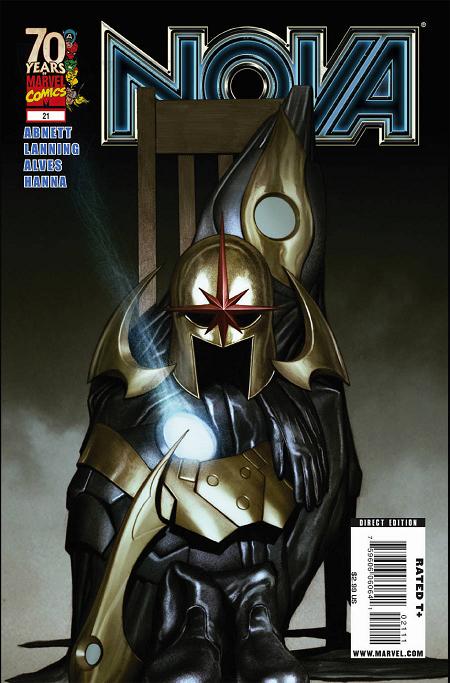 NOVA #21
Writers: Dan Abnett & Andy Lanning Penciler: Wellington Alves Inker: Scott Hanna Published by: Marvel Comics Reviewed by: BottleImp
You know, I'm finding it harder and harder these days to jump into an ongoing comic book series and be able to pick up on the story without having read every issue that preceded the current one. Take GREEN LANTERN—I've heard that it's a fantastic book (some say that it's DC's best), but every time I glance through the latest issue at my local comic shop, I feel like I'm too far behind in the plot to enjoy the series, and back on the rack it goes. However, there is one comic series that I dove into last month that I feel is wonderfully new-reader-friendly: Marvel's answer to GREEN LANTERN, the fantastic NOVA.
It doesn't hurt that Marvel comics now have the full first page of every issue devoted to bringing the reader up to speed with the series, but in this case I think that you could skip over the "Previously in NOVA…" page and immerse yourself in the storyline without confusion. Abnett and Lanning may not bear the "genius" label that comic superstars such as Bendis, Morrison or Millar tout, but they are experts in the classic Marvel method of storytelling. This issue opens with Nova on his way to confront the apparent threat of Ego, the Living Planet, only to find that the Worldmind (who is to the Nova Corps as the Guardians are to the Green Lanterns) has set up shop in the bearded satellite's brain. Don't have a clue who Ego the Living Planet is? Don't worry—Abnett and Lanning give you all the salient information in one panel. No need to go to Google or Wikipedia, because the writers are actually doing their jobs of telling the readers what they need to know. Take a hint, Morrison.
The classic comic-book superhero storytelling of NOVA is a breath of fresh air, especially after breathing the fumes of convoluted crossovers and pretentious faux-intellectual event books. Abnett and Lanning are keeping alive the Marvel convention of the perseverance of a flawed hero overwhelmed by circumstance. NOVA channels the comics I grew up reading in the '80s—FANTASTIC FOUR, THE AVENGERS, SPIDER-MAN—yet manages to do so without feeling like a pale retread of those influences. Rather, this series has carved out its own identity as a NEW classic in Marvel's lineup.
The artwork is a huge component of what makes NOVA a must-read. Alves' and Hanna's drawings evoke the work of the great penciler/inker team of Alan Davis and Mark Farmer—just look at the fluidity of line and the expert, uncomplicated realization of figures and their settings (they're not quite up to the skill level of Davis and Farmer yet, but just give them time). This series should be mandatory reading for aspiring comic artists: NOVA is a perfect example of art working to tell the story.
All this and a classic (I know I keep using that word, but it fits this series so damn well!) cliffhanger ending cement NOVA as one of my favorite monthly titles. If you haven't read this series yet, I highly recommend diving in—don't worry; though the continuity may be deep, I guarantee that you won't drown.
When released from his Bottle, the Imp takes the form of Stephen Andrade, an artist/illustrator/pirate monkey painter from the Northeast. You can see some of his artwork at here. He's given up comics more times than he can remember. But every time he thinks he's out, they pull him back in.
---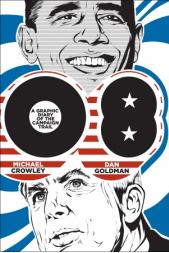 08 – A GRAPHIC DIARY OF THE CAMPAIGN TRAIL OGN
Written by: Michael Crowley Art by: Dan Goldman Published by: Three Rivers Press Reviewed by: Ryan McLelland
This isn't your average comic book you'd see reviewed here by the @$$holes, but it's one I quickly welcomed reviewing. I love politics, graduated with a political degree, and followed the 2008 Presidential election closely online, in print, and on television. 08 – A GRAPHIC DIARY OF THE CAMPAIGN TRAIL is almost like a Cliff's Notes version of the entire election starting back in 2006 all the way through to President Obama's amazing victory. Except this Cliff's Notes is a comic book drawn by SHOOTING WAR's Dan Goldman (a book that if you haven't read you are really missing out on something). 08 is written by Michael Crowley, who commentates for political shows and is a senior editor at THE NEW REPUBLIC. We certainly won't hold that against him – at least not yet--because to do a book like this is certainly an audacious task.
While talking politics is sometimes fun and reading comics can be certainly fun there isn't normally a fanboy out there who is like, "Hell yeah! Let's read about Mike Huckabee!" While Obama himself can sell sixteen million copies of Spider-Man he is still at least teamed with Spider-Man. In starting off 08 there was one thing I thought that a book like this needs to be: compelling. It needs to be able to tell the story so you want to read about the election, not just some corny blow-by-blow account of what happened.
08 has compelling in spades. It's truly a comic book triumph in every sense of the word, a compelling read from cover-to-cover. There's a great amount of suspense in this book, especially considering that we all know what happens. But we all knew what happened in "Apollo 13" and "Titanic", yet 08 brings that same sort of intensity as you race toward the finish. Crowley has a great way of presenting the election not blow-by-blow but as an overall story. Goldman really seals the deal here – his artwork is constant throughout and he has a great grasp of all his "characters" from John McCain to Jon Stewart.
Perhaps what I liked about 08 is that it is something you'd want to read over again. It's not a graphic novel where you buy it, read it once, say "oh, that was cute" and throw it up on the shelf. It's a monster read that really puts the entire campaign in a great light and is something I'd love to sit down with my son one day and read to him. Most of all, it makes politics educational yet fun.
I kind of come off as a shill with this review and I don't really mean to. It is because 08 is the first book this year I can recommend to everyone – not just comic book fans but also to my parents or my friends. It's a bit different than going to go buy the latest SECRET INVASION tie-in TPB but this powerful story will have a lot more impact for years to come.
---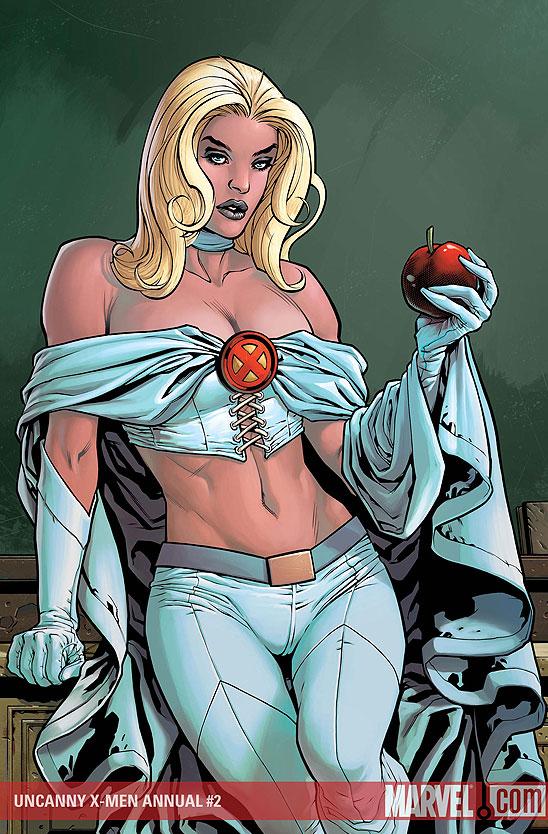 UNCANNY X-MEN ANNUAL #2
Writer: Matt Fraction Artists: Mitch Breitweiser, Daniel Acuna Publisher: Marvel Comics Reviewer: Optimous Douche
For twenty years the only depth to Emma Frost was in her cleavage. Adorned in her virginal dominatrix garb, she spent the early eighties as the telepathic means to the Hellfire Club's ends of world domination. Later years showed the leggy bombshell had a brain as she trained the next generation of douchey mutants, but her veins still flowed with antifreeze and she never transcended being a plot device for evil. When Morrison brought her into the X-fold to become Scott Summers' new bedmate, readers waited for the issue when she would drop her ruse and snap his neck like a praying mantis after some hot mutant skin slapping. But that moment never came. Instead, the careful pens of Morrison in X-MEN, Whedon in ASTONISHING, Bollers in the EMMA FROST series and now Fraction have created a character that is acrid by nature, but yearning to be something more. I've developed such a taste for Emma over the past few years that I've almost forgotten that red headed chick that used to be the grand dame of the X-Mansion.
If you have yet to be swayed by Emma's charms and are still pining for the day when Jean Gray resurrects for the umpteenth time, you need to read this annual tout suite. Jumping between the present day and Emma's yesteryears with the Hellfire Club, Fraction peels back yet another layer of Emma's story to show a woman who has appeared a pawn, but was always truly The Queen. In the present day, Emma is attempting to form an alliance with Namor to serve in the battle of protecting the handful of mutants that remained after M Day. The flashbacks serve to ret-con a love affair between Namor and Emma when he was being courted to become the new White King of the Hellfire Club.
Not only was the story and characterization in this title a sight to behold, especially the guest appearance of Tony Stark during his younger more drunken days, but a special congratulatory fist-bump needs to be extended for the artwork in this title. Generally when two artists tackle a title, the switch off between pages is more jarring and painful than listening to Corey Feldman sing. What sets this title apart is that the switch-off was planned and integrated with the flow of the story instead of one artist simply trying to pick up the slack for the other. Acuna's dewy renderings serve to tell the flashback tale, while Breitweiser handles the modern day moving the story forward tasks. At first I was on the fence with Acuna's lack of detail. I found his featureless faces jarring at first, making me believe I was having a flashback to the time in college when I dropped acid and watched Pink Floyd's "The Wall" for eight hours straight. But the more I delved into the story and contrasted Acuna's representational style with Breitweiser's presentational style I began to truly appreciate this stylistic choice.
This is the first time in a long while where I have truly felt that the extra price of admission was worth the story being told. Brubaker and Fraction are doing some amazing work bringing the X-Universe back to a state of cohesion after the mass confusion since M-Day. The future looks bright, but bathed in dark undertones: exactly how I like my X-Men.
When Optimous Douche isn't reading comics and misspelling the names of 80's icons, he "transforms" into a corporate communications guru. "What if the whole world had superpowers? Find out in the pages of Optimous' original book AVERAGE JOE. Read the first full issue on Optimous' New Blog and see original sketches by fellow @$$hole Bottleimp. If you are a publisher or can help these guys get AVERAGE JOE up, up, and on the shelves in any way, drop Optimous a line."
---
JONAH HEX #40
Writer: Jimmy Palmiotti & Justin Gray Art: David Michael Beck Publisher: DC Comics Reviewer: Ambush Bug
Despite the fact that the stank of FINAL CRISIS still permeates most DC titles, JONAH HEX continues to be one of their best and is thankfully FC stank-free. It's not common for a title to have such consistently good stories one after another, but mainstay writers Justin Gray and Jimmy Palmiotti are seemingly pulling from a bottomless well of story potential. Issue #40 is no exception; in fact, it's better than most.
This issue is part one of an out of the ordinary two-parter that puts our crusty cowboy on the trail of a sadistic doctor known as Sawbones. This issue is very much a horror story set in the old West, where coincidences happen, but do so in a manner that is not hokey, but serves to make for a more interesting story.
The attention to feet in this issue is somewhat out of the norm and may be more suited for a Tarantino yarn. The scenes of torture and murder are especially gruesome mainly due to David Michael Beck's crisp art style. Although vivid poses and actions are utilized in this story, never once does Beck's penwork waver or shake. The direct pathways Beck produces as his bullets leave the gun and pierce straight through their targets is a subtle but appreciated detail that you don't often find in comics.
Like Eric Powell's THE GOON, Palmiotti and Gray have developed a character that is suited for the done in one storytelling that makes this book such a treat to read. But like recent issues of THE GOON, this issue of HEX brings back a character that longtime readers of the book will recognize, but those who are appreciative of the fact that usually you can pick up any old issue and not worry about such things as continuity may be a bit in the dark. The appearance of Hex's Woman in Black towards the end of this issue is not as jarring as recent issues of THE GOON were a female from the Goon's past appeared out of the blue and I had no idea who it was. Much like the Punisher, those who wind up breathing by the end of a JONAH HEX story are so few and far between that the ones who do sort of stick.
Anyone curious about this title should pick this one up for top tier story and art. It's the perfect starting point. An ambiguous appearance of someone you may or may not know and the fact that this is a two-parter aside, this was one hell of a story illustrating how much of a badass Jonah Hex really is and why this is one of the best DC titles out there.
---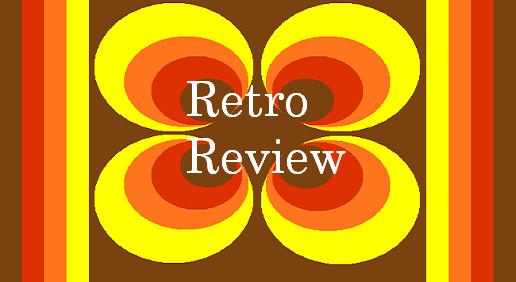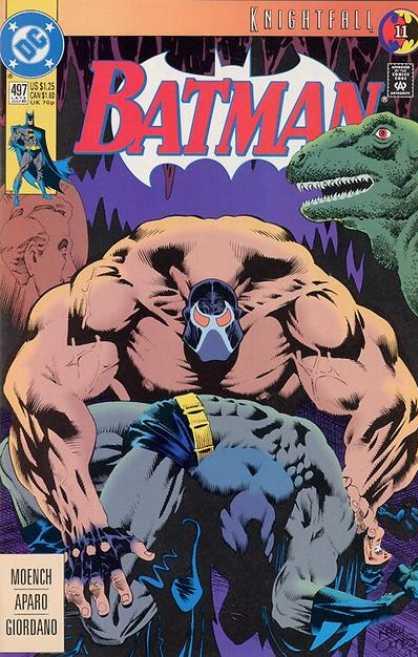 BATMAN #497
Writer: Doug Moench Artist: Jim Aparo Inker: Dick Giordano Publisher: DC Comics Guest Reviewer: William
Twenty-five cents. Twenty-five whole cents is what it cost me to get this once sold-out, get it while it's hot issue that everybody had to have back in the 90's. It's amazing to see how the mighty have fallen, how what was once an absolute must-have item is now available at the clearance section of my local Half-Price books store.
Of course everyone knows by now the big event that happened in the 90's with Batman. Seeking to mimic the success that DC had with the "Death of Superman", they decided to implement a similar event with their other iconic hero, Batman. And once again involving a multi-issued storyline that had its first part ending with this issue, Batman 497 gave us a Batman defeated at the hands of Bane, with the rest of the saga involving finding a successor to the mantle and Batman eventually reclaiming what was once his.
For this article, though, only this small portion will focus on the issue, as it would be redundant to talk about what happened within the issue. Apart from the outdated art by Jim Aparo (outdated when compared at least to the more photorealistic approach taken by today's artists), it's a good enough issue on its own, using most of its pages to focus on Bane brutally humiliating Batman before giving the final coup-de-grace.
What I'd like to instead focus on with this review is the mindset that this and other so-called "hot" events had during the 90's, where they were seen as investments rather than something to just read, and how in the end it only crippled the very industry that sought to explode in its own success.
There's no mistake that much of the rise and fall of the comic book medium had to do with a large combination of greed, hubris, and a "fan base" that mainly consisted of speculators seeking to make a quick buck. And there's no question that equally culpable in all of this were the comic book publishers, who were more than willing to create the demand through these "events" and then fill it with chromium and hologram covers, bagged comics, variant covers, all while publishing millions upon millions of issues at a time. The comic book creators (particularly at Image) were responsible for this too, as they consistently put out issue after issue of soulless, inane, redundant crap in the hopes of cashing in on the millions too. As the fascinating article "The Image Story" by Michael Dean of THE COMICS JOURNAL points out, Larry Stroman made over a million dollars off of one single issue of "The Tribe" during this time period. How can a no-name artist create a no-name comic and still have its millions of printed issues sell out? Something about that just can't be right, except of course for Larry Stroman himself.
And even though I was a child of the 90's, I never truly bought into this whole "hotness" of the medium mainly because I was too poor to do so. I purchased issues every now and then at a discount flea market, but with so little money I could hardly ever buy direct editions. About the farthest I got was purchasing a TPB of the "Death of Superman" when it first came out. This was at a mall kiosk and I ended up paying $20 for it, thinking so naively that I'd be making hundreds off of it in the future. Now in hindsight I can see how frivolous the "value" of this purchase was if I would've simply added 2+2. How can something rise in value when millions of issues are being published at a time? Just at this kiosk alone I saw that they were selling dozens upon dozens of this TPB and this TPB only. No other comics, no other magazines or newspapers or anything else, this kiosk was temporarily set up to just sell this TPB. Multiply that by thousands of locations and I should've gotten the hint. Oh well at least I didn't get burned too badly, unlike the unfortunate comic book stores who opened during this era and just as quickly closed following the spectacular bust of the medium. Once the speculators left it was all over. What events such as this Batman issue and all the parties involved at DC, Marvel, Image, Valiant, Malibu, etc. did was simply create the demand and then do everything within their power to hyper-inflate it as an investment, and of course we all know the results of that by now.
In any case, if there's a point to all of this it's just that it was fascinating to find this one supremely hot BATMAN issue now at a clearance bin. I can only imagine that its original owner probably thought the same thing as every other investor back then, thinking that they'd pay for their college or their new house with this, but now it's so worthless they had to give it away to a Half-Price Books location. Neat.
---
Hey folks, Ambush Bug here, ready to get my indie on once again. This week, we have a few books that definitely come from the fringe, but deserve mainstream attention. Check out the indie goodness.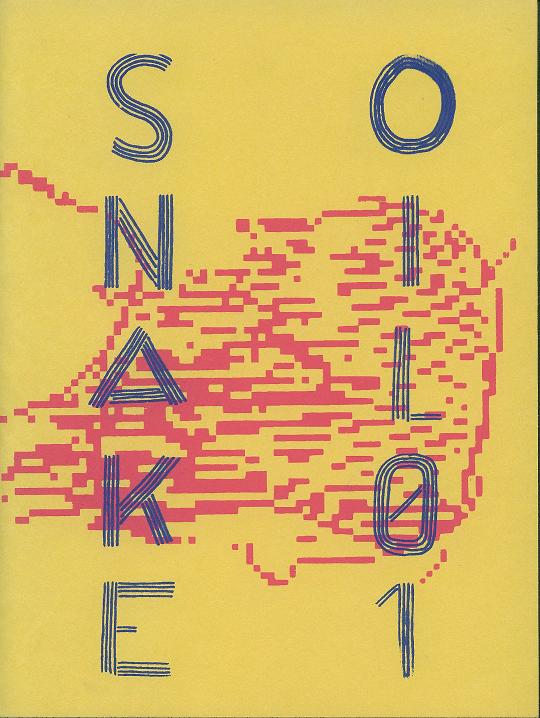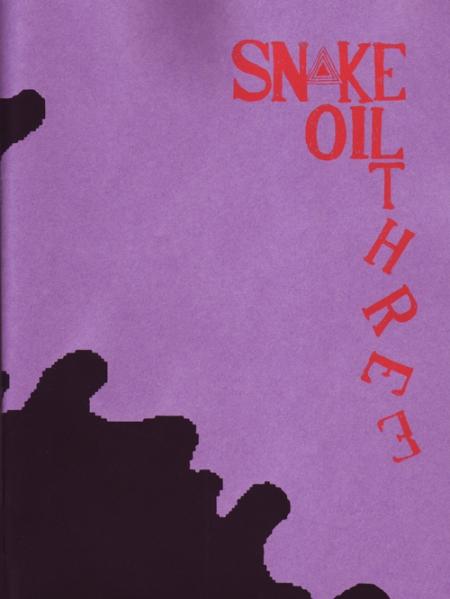 SNAKE OIL is one of those comics that defies explanation, but I'll try. It's a waking dream or a descent into madness. It's a tale of loss about friendship, about drugs, and about danger. Although I don't know the whole story about how the book came about, SNAKE OIL looks to be some kind of college thesis for the Center of Cartoon Studies. I don't know much about this program, but if this is the type of stuff the school produces, I wouldn't mind seeing more. The book appears to be written and drawn by Chuck Forsman, but even that is unclear with this structureless stream of consciousness type book. Even the paper this book is printed on is unique, printed on rough velcro-ish paper that feels somewhat like sandpaper, only thinner. There are a pair of narratives that seem to be running through this book: one of a man who is abducted from a diner restroom by what looks to be a vampire and two buffalo men and another of a pair of stoners who end up smoking some tainted weed from a mysterious pipe. If you try to make sense of it all, you lose half the fun of reading this one. It's better not to ask questions and enjoy the bizarre imagery and twists and turns the characters go through. Each issue features a small back-up story; all rich with symbolism and emotion. The maker of this book really has a good handle on the offbeat world that David Lynch, Guy Madden, and Crispin Glover often visit us from, yet displays the story in a way that one is able to follow and form feelings about these characters. The linework in these books are top notch as well. The art is simple yet expressionistic, using the least amount of lines and marks possible to convey emotion. All in all this was a surreally fun three issues and even though the notes at the end of issue #2 state that this ends the thesis the artist is working on, here's hoping he continues to produce issues of SNAKE OIL to enjoy and challenge our sense of reality.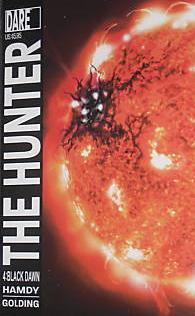 Whew, there was a lot packed into this issue. There was the near destruction of the sun, an attempted assassination of the President, a siege of an enemy stronghold, a battle between evil opposites, a resolution to this entire miniseries, and a promise for more to come. If anything, writer Adam Hamdy tried to squeeze too much into this last act of this miniseries, but in the end, all I can say that it was a satisfying read and a worthy alternative to typical Big Two comic book superheroing. The art by David Golding is very Kirby-esque, giving the characters a classic, clean style, but just because the characters have a retro look that doesn't mean the story is that way. There's a 24-esque sense of urgency to this issue that really made it stand out from previous issues. Hopefully, THE HUNTER will be collected for more to enjoy. It's easy to overlook books like this one with the glut of Big Two books on the shelves, but this one'a keeper. It doesn't go for flash and hype, just solid storytelling and a sense of wonder that you can't help but have fun with.
---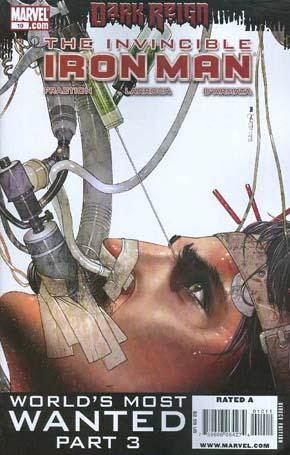 INVINCIBLE IRON MAN #10 Marvel Comics
I saw it coming and I have to admit that the name Iron Maiden is kind of cool (which hasn't been named yet, but would be the only cool name for the character that makes her first semi-appearance in this issue), but I can't help but be annoyed that the one character that really benefited Tony Stark by being the one normal, down to earth person in his life is now being dragged into super herodom. This is going to be one of those "wait and see" things with me. So far, Fraction and Larocca have made this book a damn fine read for the most part. So until the next issue, color me leery but open to this new development. -
Bug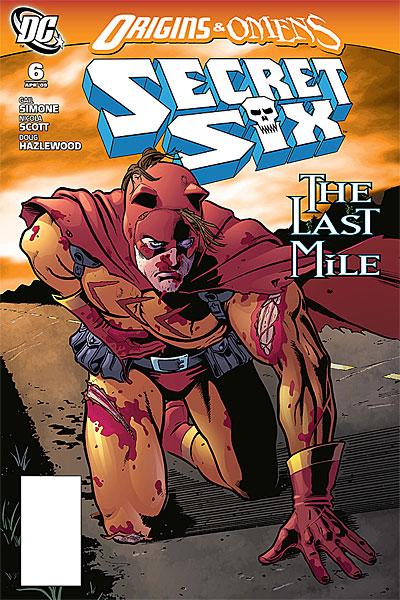 SECRET SIX #6 DC Comics
Oh man, man, man... Gail darlin', say it ain't so? You took the one member of the Six I never thought would turn traitor on the team and have him just do that. I'll give you credit, girl, that takes a hell of a lot of cajones, but at the same time makes me wary for the future. Not that I don't mind the rest of the team, they're somewhat amusing, but the real bread and butter for me in this book has always been the man with the shiny red and silver costume. I hope this is just a fake out, despite it making an interesting turn of events, but without him on the team I'm not sure my interest in the book on the whole will remain the same. But at least for now it'll make for a hell of a finale to this storyline which has overall been what I've come to expect from this book and why I dig it so much: good comedic bits, some great moments of camaraderie, a little bit of implied naughtiness, and lots and lots of brutality. But Floyd man, say it isn't so! -
Humphrey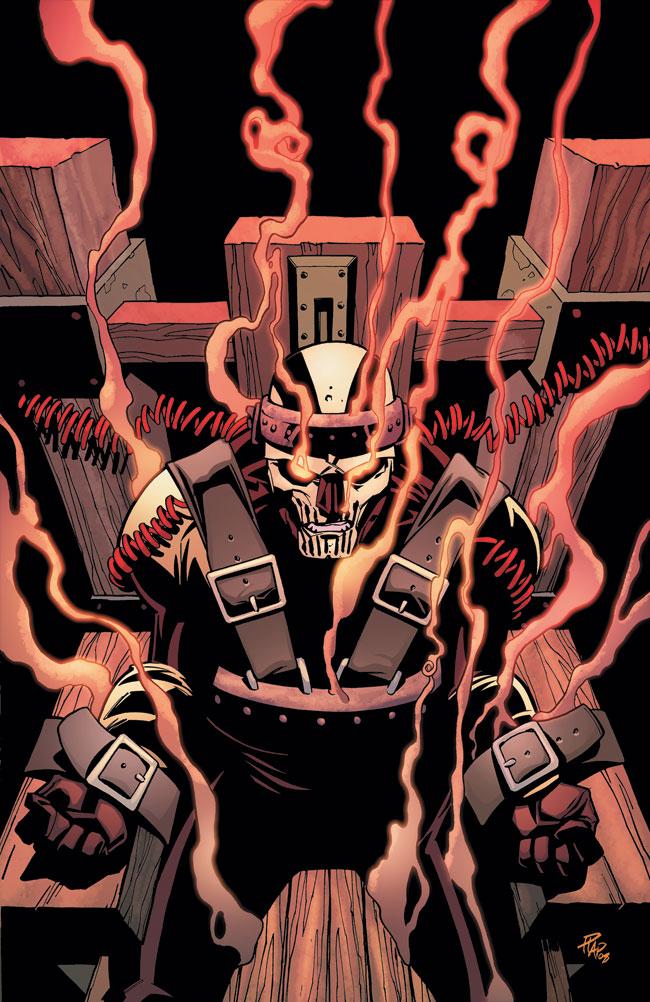 EL DIABLO #6 DC Comics
This final issue of the miniseries leaves the door open for more miniseries in the future. And that's a good thing. EL DIABLO was a very cool miniseries, and one mired in irony. It's about a spirit of vengeance with a moral soul and a selfish gangbanger forced to be a super hero. It's also an under-hyped miniseries worthy of notice drowned out by DC's focus on less worthy "event" books. Writer Jai Nitz is establishing his own mythology and carving out his own niche in the DCU with this book. Although how El Diablo and the Spectre function in the same universe is unclear and may be handled sometime in the future of the character, his actions in this book definitely set him apart from the god-like qualities of the Spectre. El Diablo is a more grounded character, one who remembers all too well his own sins and feelings. It'd be a shame to have El DIablo fade into obscurity now that this mini is over. The inclusion of the Freedom Fighters in issue #5 shows that El Diablo is a character that could easily fit in with the rest of the DCU, so maybe we'll be seeing more of Chato and his fire snorting horse in the future. Here's hoping this miniseries gets more attention in trade. Phil Hester and Ande Parks' art alone make this comic worthwhile, but it's Nitz's decision to keep El Diablo grounded and flawed that makes the character and the book rise above the unsubstantial hype surrounding many of DC titles at the moment. -
Bug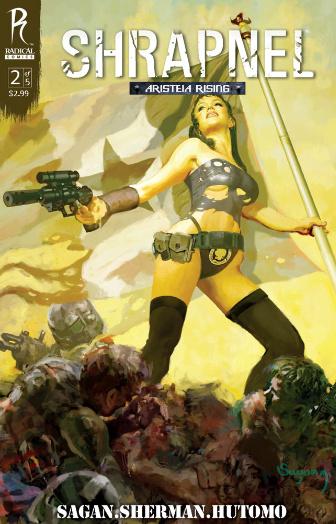 SHRAPNEL #2 Radical Comics
More mechanized combat on the planet Venus from Radical Comics, who have announced that their monthly titles will be staying at $2.99. In this issue our hero reveals her dark and dangerous past, helps push back the invading Marines, and both the Marines and the hard working people of Venus move away from small skirmishes to all-out war. The art is occasionally hard to follow, but for the most part alternates between pants-wetting battle scenes, wrecked landscapes, and gorgeous ships that gleam in the blackness of space – the overall effect is a stunning and fully realized world. If you haven't yet given this title a chance, pick up the first two issues and join the war party. SHRAPNEL # 2 not only has the best cover of the month, the title itself has become my favorite new series of 2009. -
steverodgers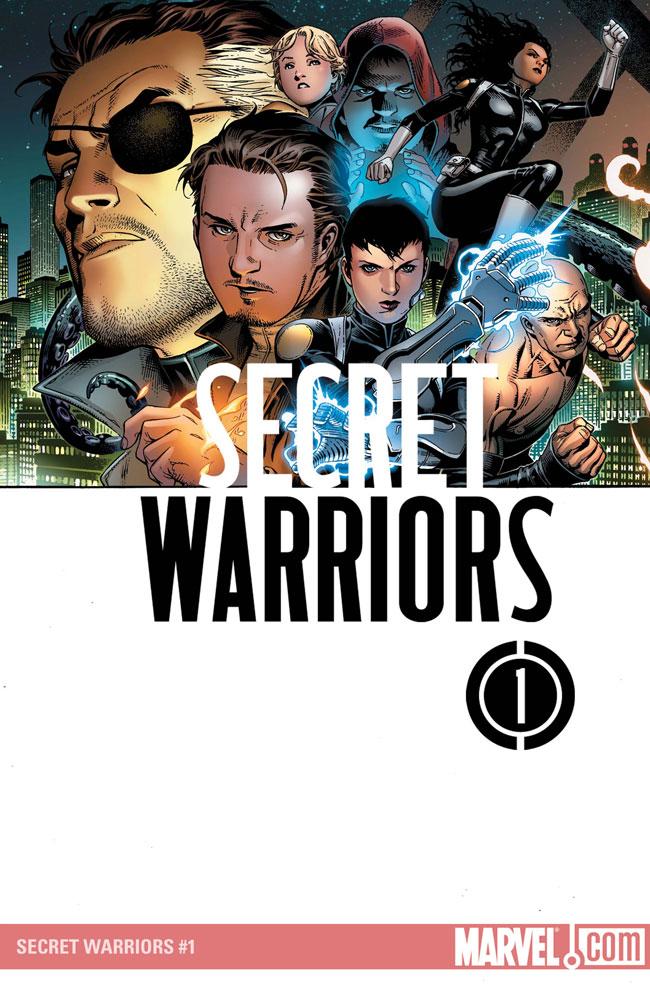 SECRET WARRIORS #1 Marvel Comics
I'll give it to Marvel. They're trying to justify this $3.99 price hike with the addition of sketchbook pages and bits and pieces that seem better suited in a MARVEL UNIVERSE HANDBOOK rather than the back of issue one. Not really worth it, in my opinion, but it was nice to leaf through. The story proper is average at best. There's a lot of the talkity, but it's a Bendis book, what did you expect? You can't fault the guy any more for writing what he's comfortable with and running it into the ground as long as it sells. Why challenge yourself when you're getting rich staying stagnant. There's the usual back and forthing that makes for a more realistically looking conversation when read aloud, but ends up just taking up more space than necessary on the page (who reads comics out loud anyway?). The Warriors themselves aren't really that dynamic either. If anything they feel like cannon fodder afterthoughts--a justification for Nick Fury to go all FULL METAL JACKET on someone. Sure some of them are second generation offshoots of characters like Johnny Blaze, Dr. Druid, and Ares, but none of them have that factor that made the originals interesting. In the end, this is Fury's book and it's good to see the old dog codger about. If anything, this book seemed more like a checklist of things necessary for a first issue: a lot of exposition, obligatory action sequences that serves no real purpose other than to give the artist a chance to highlight the character's powers, of course Obama has to show up for a scene (he may as well have his face in the top corner of all Marvel comics these days), and the obligatory shockeroo ending that really kind of thuds in how ridiculous it is. Not the best first issue. It's mired in its own sense of how cool is should be. But it's not cool. That would mean that it's unlike average comics. There's no fresh perspective that justifies the fact the book's existence here. If you're looking for that, look at AGENTS OF ATLAS. Here, it's the same old, same old. Not necessarily bad, just overplayed and stale. -
Bug
---
Editing, compiling, imaging, coding, logos & cat-wrangling by Ambush Bug Proofs, co-edits & common sense provided by Sleazy G
---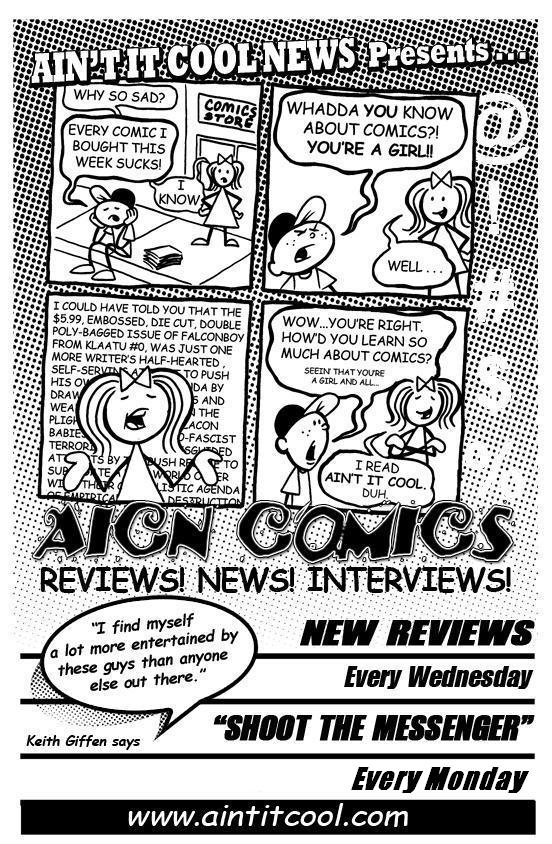 Ad by Prof. Challenger
Remember, if you have a comic book you'd like one of the @$$holes to take a look at, click on your favorite reviewer's link and drop us an email.