Cool News
Blurry Peek At Zemeckis' A CHRISTMAS CAROL for Disney 1 Sheet!
Hey folks, Harry here... Just got sent this blurry, not quite sharp image of the A CHRISTMAS CAROL poster, which is the next big Motion Capture project from the world of Robert Zemeckis. And the poster gives me the distinct good vibe that Zemeckis has decided to do away with the Photo Real look, and to instead go for beautifully designed characters - which is what he should be doing. I love the look of Scrooge there, don't you? Well... best as you can tell? On the other side, I really do want to see Zemeckis making a live-action film again too. Of course, maybe he's just developing this technology for its natural progression, which is to make an endless supply of BACK TO THE FUTURE movies. Right?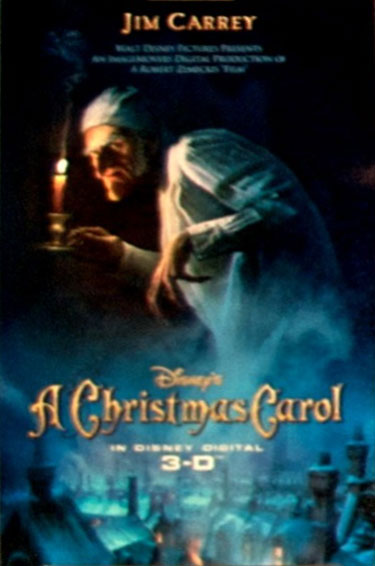 For a better look at Scrooge: Click Here!!!